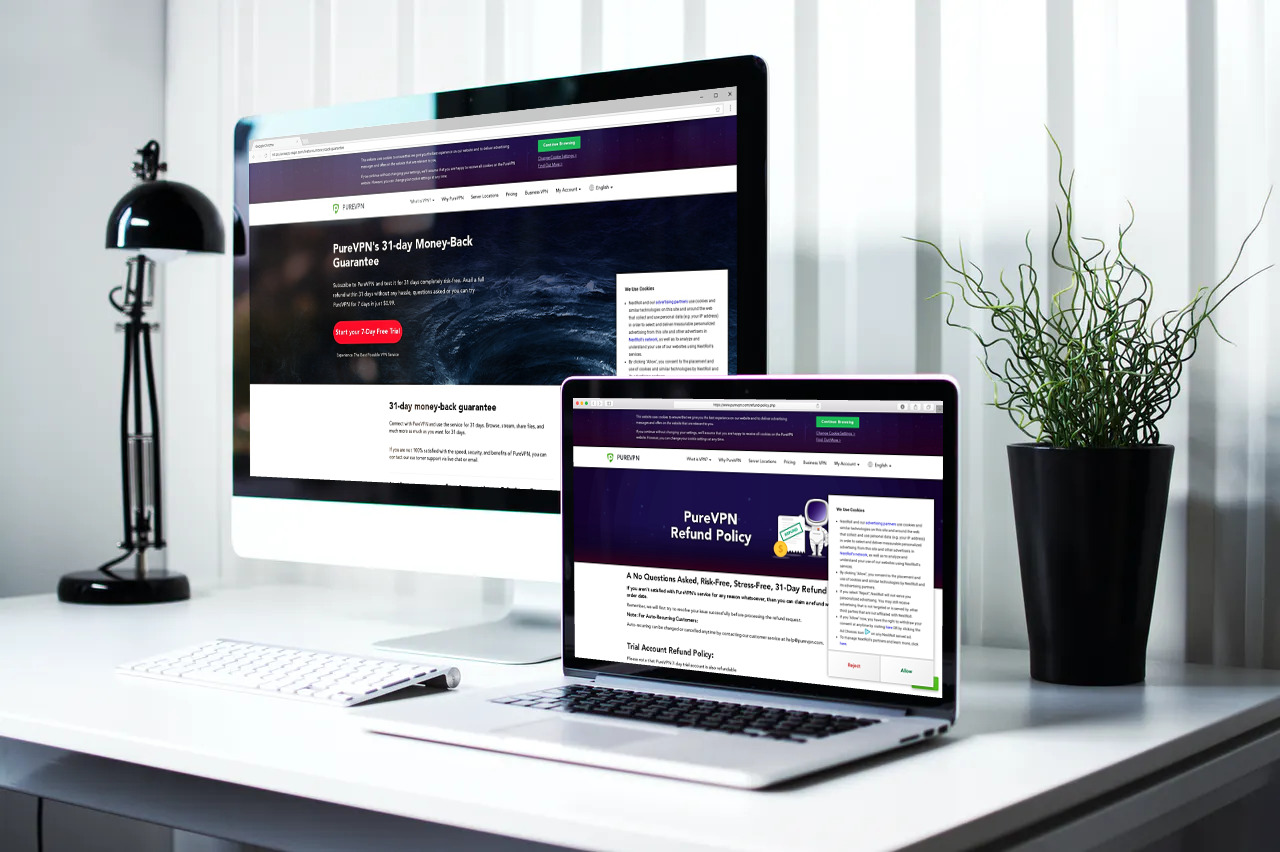 It is one of the oldest VPN providers and as such, it comes with a plethora of features. Aside from their 2,000+ servers worldwide, numerous military-grade security features are implemented. Although we don't deem it as one of the best providers, we understand if you don't like it for some reason. And when you don't like it, there's only one way to fix the situation – cancel the subscription. Luckily, PureVPN offers a 31-day money-back guarantee, so you can test it however you want and get your refund!

PureVPN Overview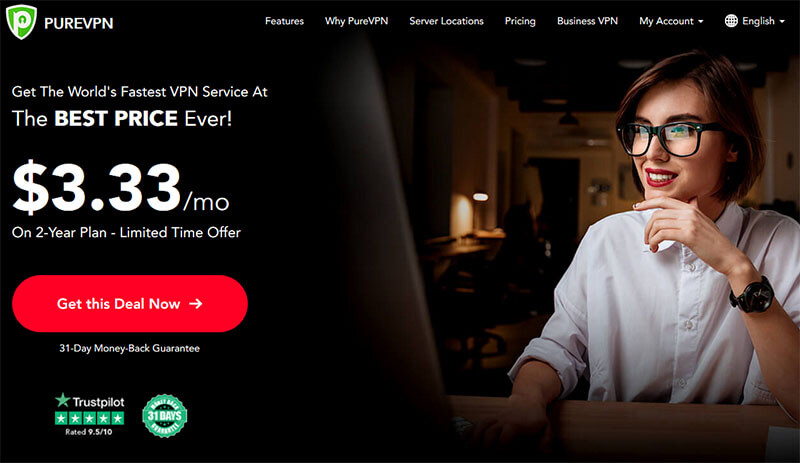 When it comes to offering some high speeds and security protocols, PureVPN is a decent provider. PureVPN offers a wide country coverage, so you can use it to bypass geo-restrictions. Netflix, Hulu, HBO Max, and other websites are accessible if you use this provider.
Their apps support all the major platforms and since they're intuitive, the ease of use is at the highest level. This trend applies to the cancellation process, which is as easy as using the apps on every platform.
If you don't know much about Virtual Private Networks, see how a VPN works and what it is in this article.
PureVPN Cancellation Policy
As with almost every provider, the cancellation policy is pretty straightforward. You can cancel your subscription anytime you want without any consequences. If you cancel your PureVPN subscription in the first 31 days, you're eligible for getting a refund.
We'll talk more about that in just a second.
But, if you choose to cancel at any given time outside of this period, you won't get your money back. This is important to know before going ballistic on customer support. All you need to do is read the refund policy and you won't have any problem.
A Step-by-Step Guide to Cancelling Your PureVPN Subscription
To cancel your subscription, follow these easy steps.
First, log in to your account through the Member's Area. Your screen should look like this: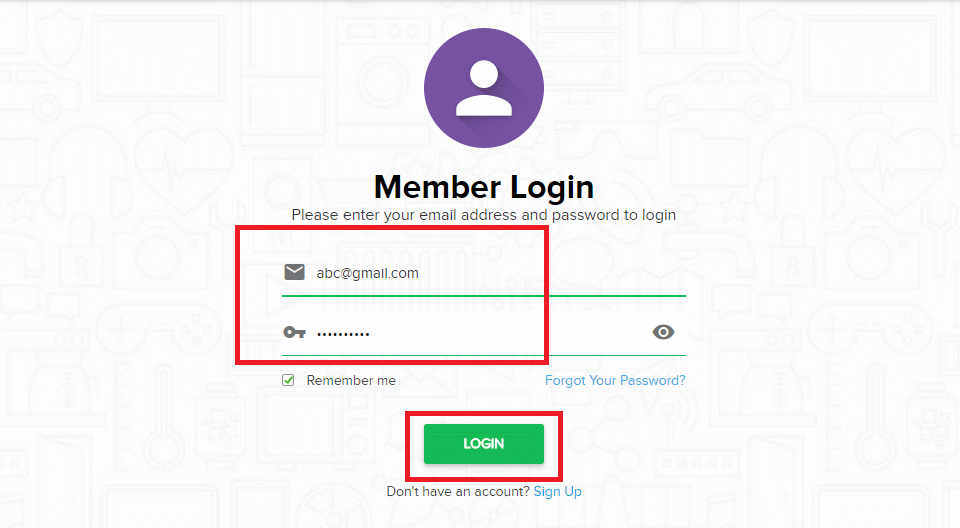 Once you're logged in, open the Cancellation Form. Select your username, give the answer on why you want the cancellation, and a few more simple questions. This window looks like this: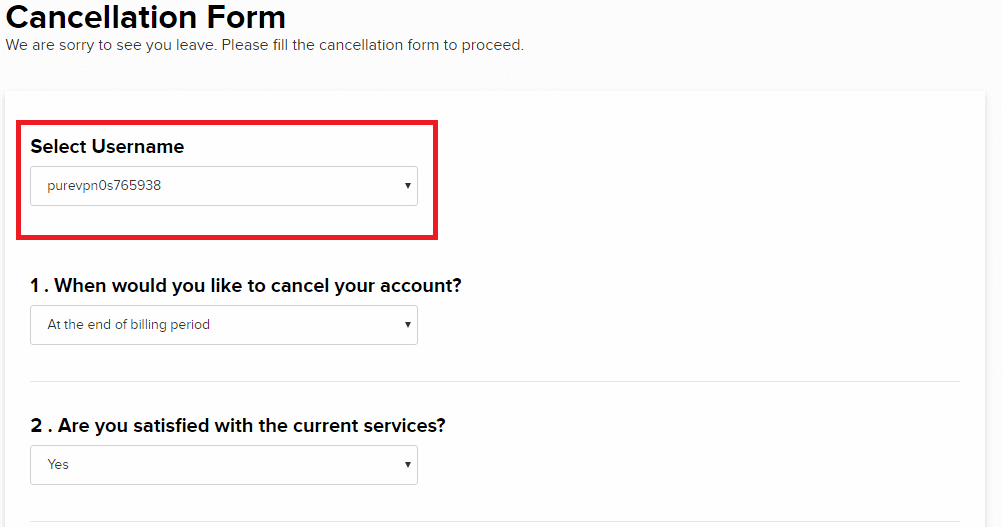 When you're done, submit the Cancellation Form and the support team should get back to you quickly. Alternatively, you can use the Live Chat feature to do the same or submit a support ticket.
Using the Live Chat feature for getting a refund is also possible. We will talk about that in the next section.
How Do I Request a Refund From PureVPN?
Before following the steps below, make sure you're still inside your 31-day money-back period. If you're using a 3-day free subscription, you can cancel it whenever you want.
Open the Live Chat Feature by clicking on the Live Chat icon in the bottom right corner.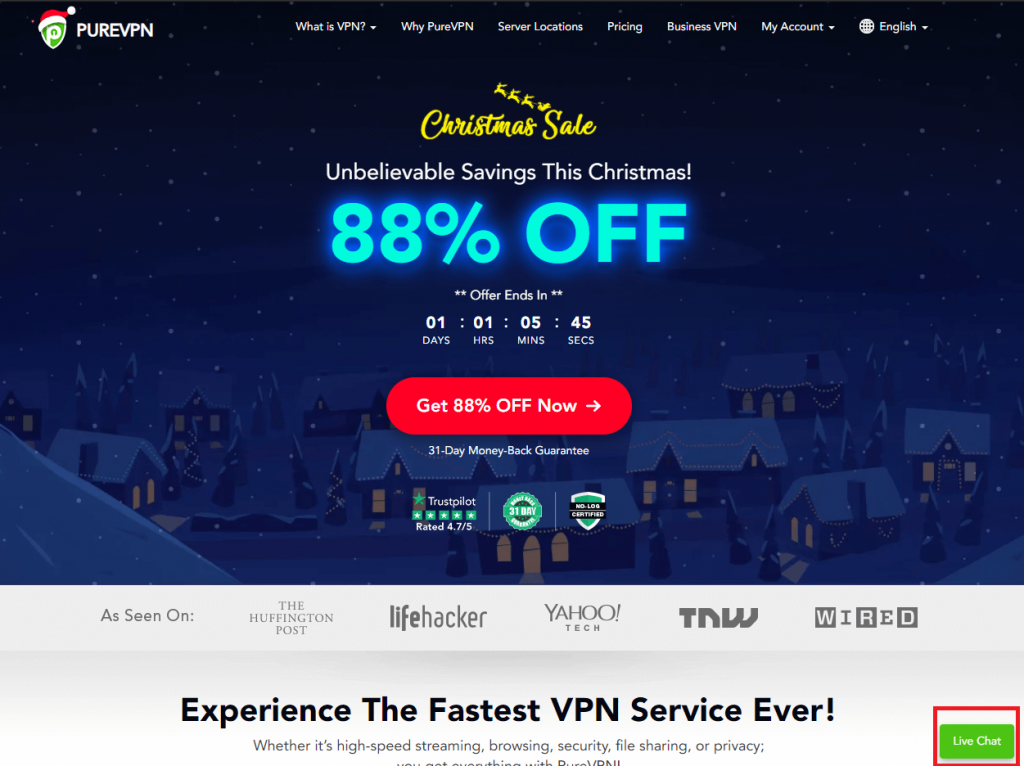 Next, tell the member of the support team that you would like to cancel the subscription. Don't worry about the questions he/she asks you. These are only simple questions to determine why you want to cancel. It's also necessary for improving their services.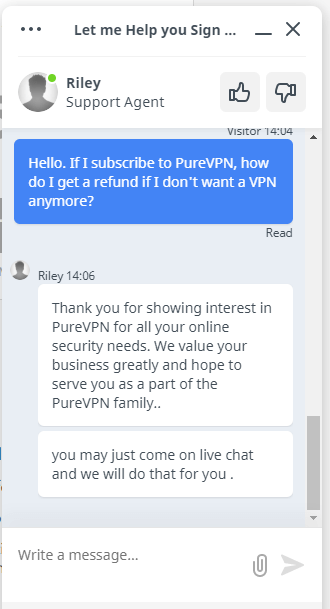 Beware that refunds can take up to 30 days to appear in your account, depending on the service you've used for payment. So, you might have to be very patient!
Need an Alternative VPN?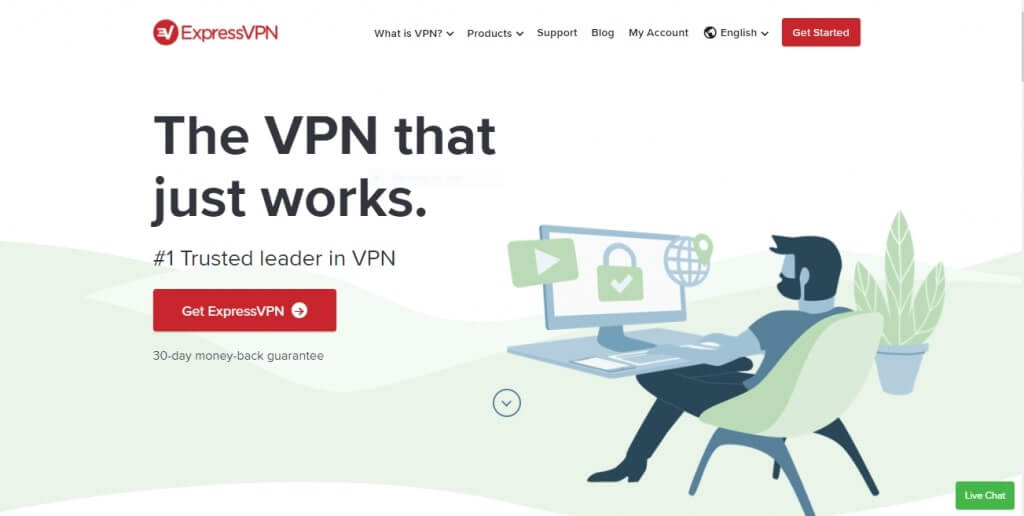 We'll once again tell that PureVPN is a decent but not great provider. If you don't like it, however, there's nothing we can do to change your opinion. Instead, we can recommend another great name – ExpressVPN.
ExpressVPN is the fastest provider, offering jaw-dropping speeds and numerous security protocols. On top of that, the company offers a 49% discount and 3 months free for an annual subscription plan.
If you don't like it, you can refund your money in the first 30 days, no questions asked.
FAQ
? How to get a refund from PureVPN?
If you are still within the validity period of the money-back guarantee (31 days) offered by PureVPN, simply contact customer support to let them know that you want a refund. The process will only take you a few minutes.
❌ How do I cancel my PureVPN subscription?
To end your PureVPN subscription, go to the PureVPN official website, log in, and fill out the cancellation form.
? What is the best alternative to PureVPN?
The best alternative in terms of performance offered is clearly ExpressVPN. Now, if you're looking for a VPN as cheap as PureVPN, then turn to CyberGhost or Surfshark instead.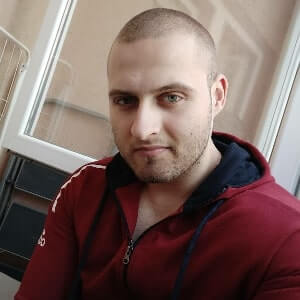 A professional writer with a Master's degree in Mechanical Engineering. Since his youngest age, he loves everything related to internet, technology, fitness, games, and dogs! He joined our team in order to bring his deep knowledge in security services, among which VPN is of course a key component.