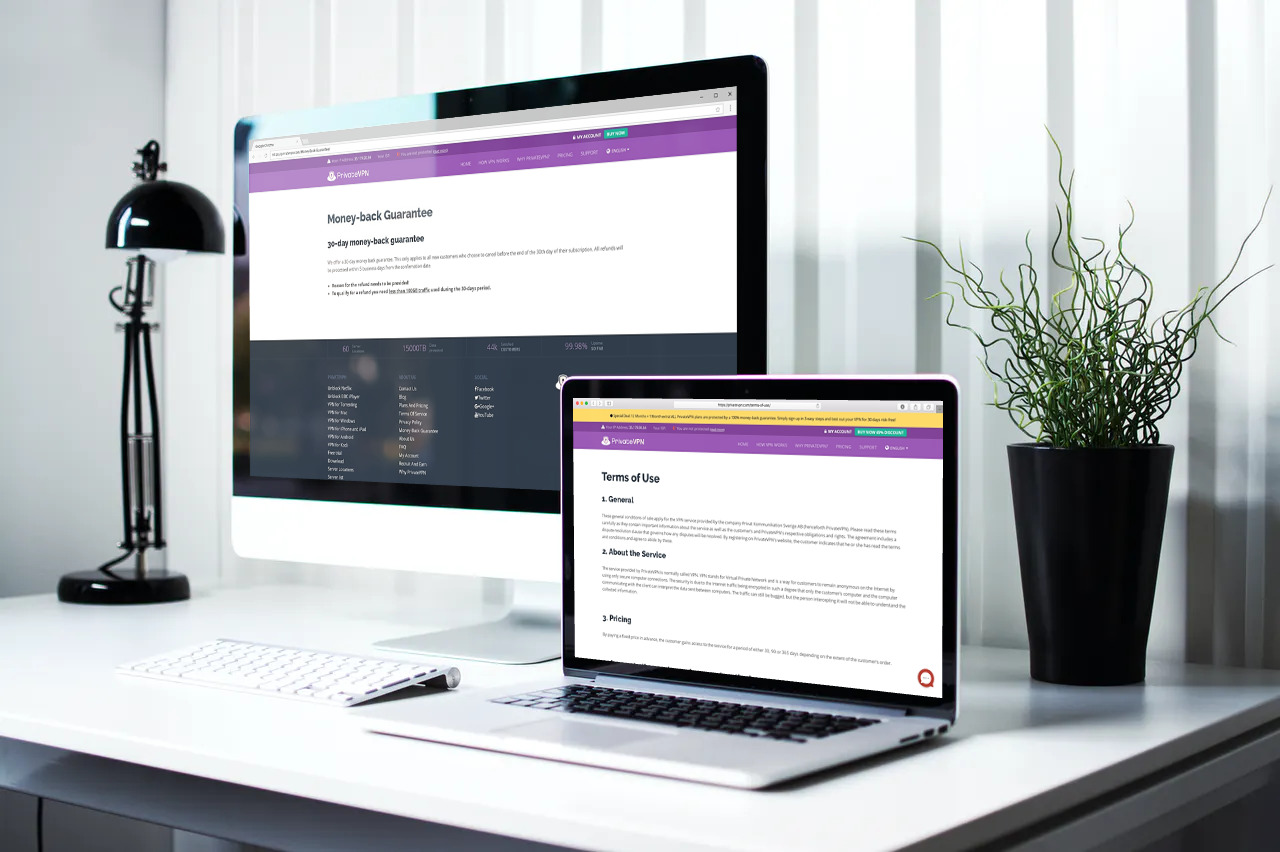 In the times of geo-restrictions and browsing activity trackers, there are more than a few VPN providers that offer reliable service. Among the top-rated providers is PrivateVPN, which is a good solution in terms of reliability and fast servers. Not only will a subscription to this provider give you peace of mind in terms of hiding your IP address, and bypassing censorship, but it also allows you to enjoy torrenting with no restrictions. Still, in case it doesn't fulfill your needs, the cancellation process is quite simple and as a part of it, you can ask for full reimbursement.
PrivateVPN Overview

Apart from the fact that their subscription plans are quite affordable, especially during the holiday season, there is a couple of other reason why you would subscribe to PrivateVPN in the first place.
Firstly, their servers have good uptime and unlimited bandwidth which contributes to overall reliability.
Additionally, they offer great encryption (bank-grade), while the software itself is compatible with Android, iOS, macOS, Linux, and Windows. Also, it can help you bypass the blocking of some videos on Youtube.
On the other hand, we have to say it is not the best VPN to access Netflix catalogs. This might be the reason you choose to cancel your subscription!
PrivateVPN Cancellation Policy
There are a couple of points you need to know when it comes to their cancellation policy. While they do offer a 30-day window which is common for more popular providers, there are a few limitations.
To get your money back, you must provide a viable reason for canceling in the first place.
In other words, if you don't have any "real" issue with the provider, chances are that you won't get a refund. However, if you have an issue that PrivateVPN can't fix, they'll gladly give you your money back.

The process of canceling and requesting a full refund is pretty straightforward – but there are a few limitations that you should be aware of that we cover below. Unlike some other providers, here, you don't have to search for the cancel subscription on your own.
How to Request a Refund from PrivateVPN?
To cancel your subscription and get your money back, just follow these quick steps:
Log in to your account.
Once you have done that, search for the "Support" option where you can choose between contacting them via an email or live chat. We suggest the latter.
There, you will be asked to provide your Username, Email as well as the Message in which you can put all the info (the reason for your cancellation). You can choose not to provide a reason but just tell them you would like to cancel. Still, keep in mind that they will probably ask you if there is anyhow they can fix the issue in their response email.
The response email from the support should come anywhere between a few minutes and a few hours.
Proceed with your idea of canceling and getting a refund.
Provide them an email address for your Paypal (in case that was the payment option) or a Credit card number.
Frankly, as long as your reason is viable such as that you weren't satisfied with streaming Netflix, or you had log issues, they will not ask any further questions. Typically, you will get a PrivatePVN refund in the course of 5 to 7 business days in most cases.
During our test, for information, we only had to wait 4 days, which is more than OK.

Need an Alternative VPN?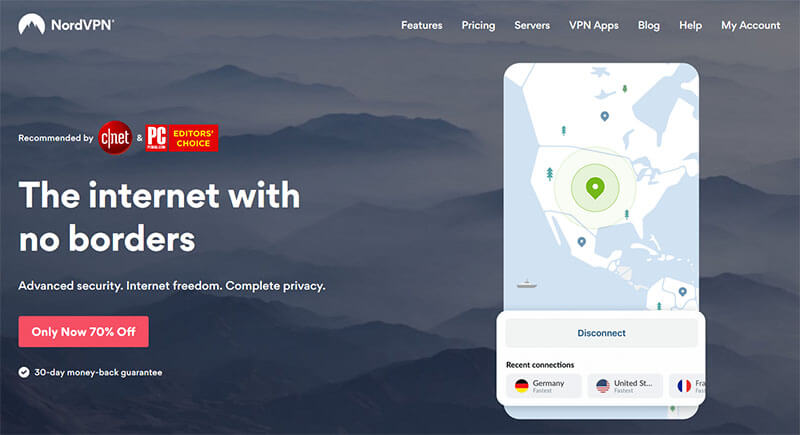 While PrivateVPN is quite a reliable provider, it may not be the best one there is for your needs. We do consider NordVPN to provide some of the most exclusive features, and the best user interfaces out of all, and many Reddit users also have shared this opinion.
The main reason for this is because they provide over 5,400 servers set in around 60 countries.
Additionally, the service is available for Android, iOS, Mac OS, Windows, FireTV, and Linux, which makes it the most versatile on the market. Last but not least, both the price and customer support ensure that this VPN provider doesn't break your bank while offering you amazing service!
We did our best to provide you the basic info on how PrivateVPN works and what you need to do to get a full refund or a cancellation. Now, it is your turn to decide on whether their service fits you, or you would rather enjoy the other alternative that we provided.
FAQ
? How long is the PrivateVPN money-back guarantee?
The money-back-guarantee offered by PrivateVPN lasts 30 days. The counter of the latter starts the moment you subscribe to a plan.
⛔️ How to cancel my PrivateVPN subscription?
You can decide to stop your subscription at any time by connecting to your PrivateVPN account (on their website). Be aware, however, that if the money-back guarantee has expired, you will not be able to get a refund.
? What is the best alternative to PrivateVPN?
If you're looking for an alternative to PrivateVPN that won't cost you more, then turn to CyberGhost. If, on the other hand, you want the best possible service, then it is in your best interest to have a look at ExpressVPN.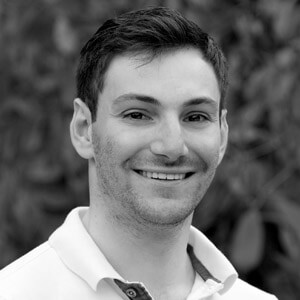 Flo is the founder of the-bestvpn.com. Really concerned about security on internet, he decided to create this website in order to help everyone find the best VPN. He's got a Business School background and now is 100% dedicated to keeping his website alive.