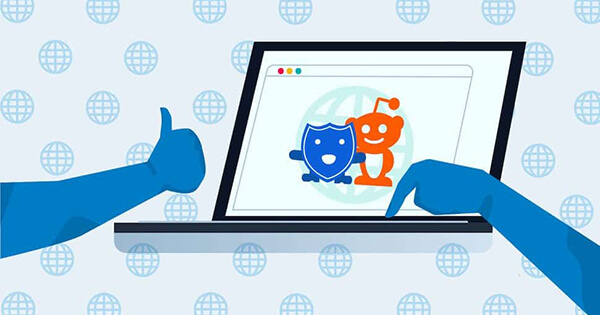 Reddit is a website unlike any other. It allows you to gain info on just about anything, from cooking and relationships to tech and software-related stuff such as VPNs. The community on this website is so vast that it's impossible to manipulate. If users here say that the particular VPN is good, chances are that it's true.
Because of that, we spent a lot of time browsing through the VPN section of Reddit to bring you this list of the favorite providers. Beware that it may differ from our top 10 VPN ranking because the opinions are based on the limited base of users.
Best VPNs According to Reddit Users
What do the Reddit members have to say about different VPN services? Well, grab your cup of coffee and keep reading to find the best ones.
1. ExpressVPN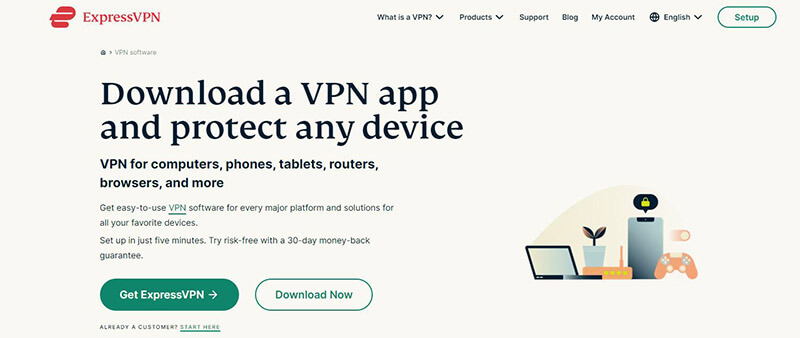 ExpressVPN is hard to dislike. Even if you take a look at other lists on the internet, you'll almost always find either ExpressVPN or NordVPN in the first spot. Is it a coincidence? We don't think so. ExpressVPN is for those who want raw speed, with extremely low ping for gaming.
This means that this Virtual Private Network is excellent for those who want to play games on distant servers but also for those who want to stream 4K Netflix shows.
Here's what a user from Reddit has to say about ExpressVPN:
"I am about to renew after my first year with them and have had zero issues. Speed is consistent and when I switch to a different continent there is minimal lag."
He's not the only one, though.
Numerous users praise ExpressVPN on Reddit as the most reliable and fastest VPN service available. If you want the creme de la creme, just go for it!
The only caveat that might prevent you from paying for it is the price, which is, for many users, very expensive. However, ExpressVPN offers a stunningly good offer for users who sign up for a 12-month plan.
A super-duper discount of 49% accompanied by 3 free months and a 30-day money-back guarantee.
Despite this quite expensive price, it's still the go-to provider for many Reddit users.
Get ExpressVPN for a 49% Discount
2. NordVPN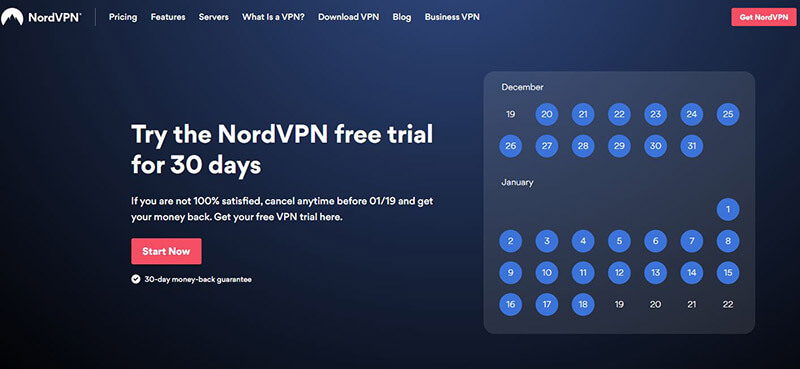 Can any VPN list go without NordVPN? Many users decide on this VPN because of its affordable price and intuitive interface. In many cases, this is what makes users renew their subscriptions each month or year.
Although the service suffered a security breach in March 2018, we still think it's safe enough, which the user base can approve.
When we look at Reddit posts regarding NordVPN, we can see mixed reviews. Some users complain about blocks from Netflix and Amazon, as well as dropped connections and IP leakage.
On the other side, we have users who praise it for military-grade protection and a second-to-none interface.
We implore you to take these complaints with precaution because NordVPN's positives still outweigh the negatives.
After all, it's NordVPN that's popular for its full package at a fraction of the price. When compared to ExpressVPN, it's way cheaper monthly, yet offers more or less the same.
The difference is in the connection speed, with NordVPN being a bit slower but it also offers you up to six simultaneous devices.
We also noticed that iPhone users really like this VPN provider, as is the case with Android, Linux, and macOS users. Without any doubt, NordVPN is among the favorite VPNs according to Reddit users.
Enjoy NordVPN's Impeccable Security
3. Mullvad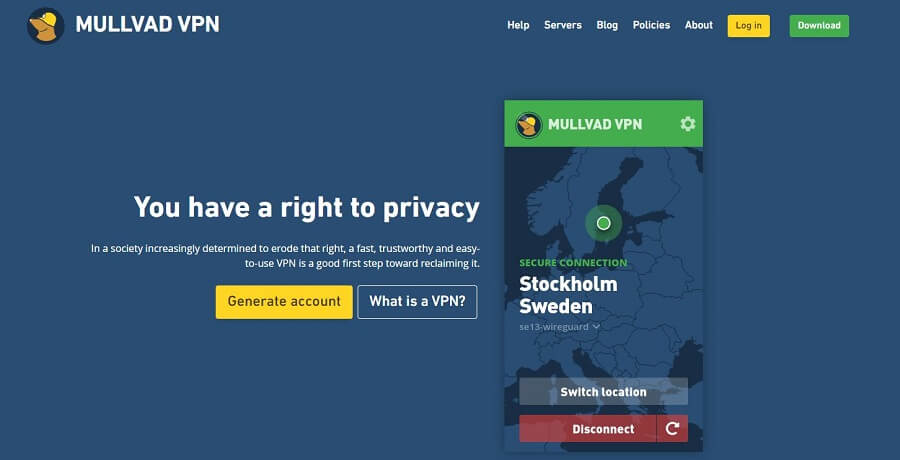 Mullvad is a VPN that primarily satisfies the needs of those concerned about privacy. It may not be the most popular VPN at the moment but we found that Reddit users increasingly praise it.
Given its affordable price of five bucks a month, it's not strange that many users love it.
Now, how does Mullvad manage to keep your privacy? It's very simple. Mullvad doesn't need an email address to sign up. Instead, it sees you as a randomly-generated account number.
This thread on Reddit is quite interesting and backs up our recommendation in just a few first messages. Users continuously recommend it for its high level of privacy, as well as fast torrent speeds.
When you visit their website, you can see that they genuinely care for your privacy on the internet.
They have a thorough FAQ section and a blog, where you can inform yourself on things regarding internet security. If we had to give an A+ for the effort to someone, that would be Mullvad.
If you want to know more about this provider, you can read our full review here.
4. ProtonVPN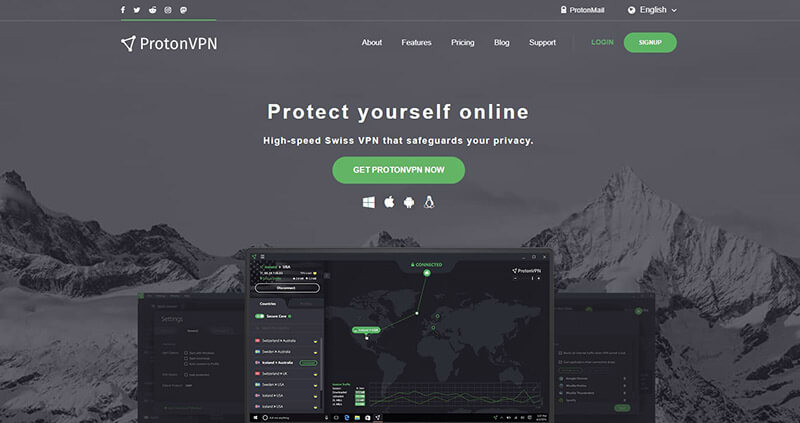 We know what you think about free VPN providers – that they're slow, prone to IP leakage, and so forth. Well, you'll have to forget what you knew about free VPN providers.
Much to our, and probably your surprise, users on Reddit are impressed with the services that ProtonVPN offers.
It has a free version, as well as three additional versions – Basic, Plus, and Visionary. For the start, ProtonVPN doesn't cap your bandwidth, so you'll have unlimited connections speed, although for a single device.
When it comes to the number of servers worldwide, ProtonVPN isn't a champion. It has servers in Japan, the US, and the Netherlands that are offered for free. If you want to pay a monthly fee, which isn't expensive, you'll gain access to all countries and more devices.
Nevertheless, users say that ProtonVPN is at its finest when used for free. At this moment, there's no better free Virtual Private Network than ProtonVPN (still according to Reddit users).
Get ProtonVPN and Enjoy Privacy
5. CyberGhost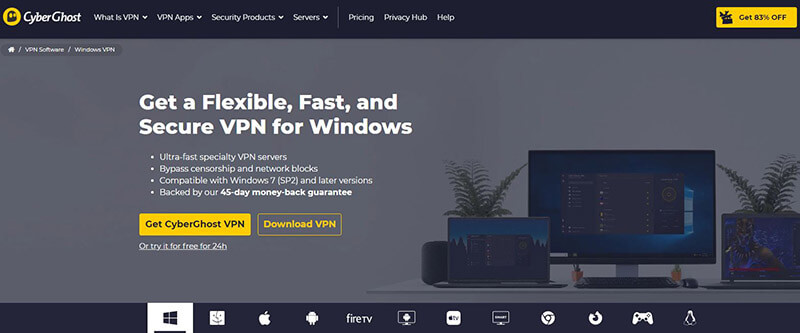 If you're scared of paranormal stuff, CyberGhost will be the only ghost you'll love. While Reddit has a love-hate relationship with CyberGhost, we can't help but mention it because of its reliability.
The key feature of this VPN is the number of servers used for different purposes.
For example, some servers are dedicated to web surfing, while others are for torrenting or streaming. So, if you want a layer of security, you won't be tinkering with the download or upload speeds of the user who wants to download Gears of War 5, a 100+ GB giant.
CyberGhost also offers unique features such as IPV6 support and a Linux app. Furthermore, there's WebRTC leak protection for those worried about IP leakage. Have we forgotten to mention that there's a no-logging policy and annoying bandwidth limits?
If so, here you are, we mentioned it now.
Save Big on CyberGhost's Long-Term Plans
Conclusion
These were the best VPNs according to Reddit in 2023. If you don't know what Reddit is, it's one of the most popular websites for discussing different things regarding day-to-day life.
Users are brutally honest here, and this list is based on such opinions from Reddit users. If you don't use any Virtual Private Networks at the moment, you can give some of these a shot.
Particularly, we recommend ExpressVPN since it received the most praise, and it's our favorite VPN. But, if it's expensive for you, other cheaper solutions from the list will work like a charm.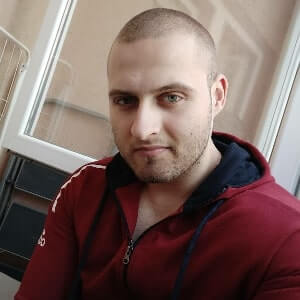 A professional writer with a Master's degree in Mechanical Engineering. Since his youngest age, he loves everything related to internet, technology, fitness, games, and dogs! He joined our team in order to bring his deep knowledge in security services, among which VPN is of course a key component.