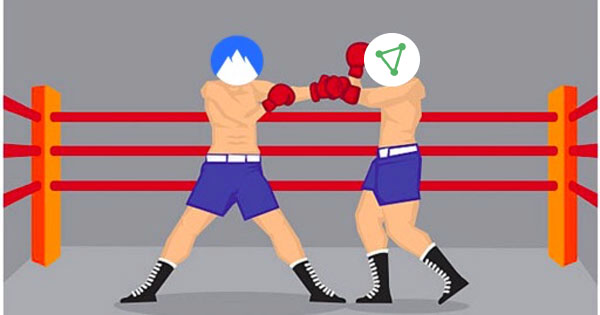 Well-established VPN provider NordVPN is going head to head with a relative newcomer ProtonVPN. The latter is gaining interest since introduction into the market but how will it fare against its elder? Let us check out the results of this extensive battle to find out the winner. Is it going to be NordVPN or ProtonVPN?
We are not going to focus on the benefits offered by providers as both have plenty to offer. What we are going to focus on in the battles is which comes out ahead for various categories.
So, let's move on with the first round, which is the applications and ease of use.
The Applications and Ease of Use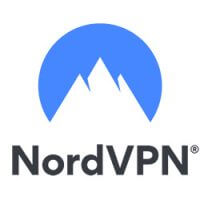 Without apps for devices, a VPN is no good, so what is on offer from NordVPN?

To begin with, the provider offers support for standard devices: Windows, Linux, macOS, Android, and iOS. This means you can use a VPN on any computer or tablet.
The provider also offers extensions for popular web browsers, so you can use the VPN directly when browsing using Chrome and Firefox.
Routers are also supported for any device not supported officially and this is good news if you're a Kodi user, you can even use this VPN and enjoy many benefits.
Finally, the provider offers plans that can be used on up to 6 devices at the same time.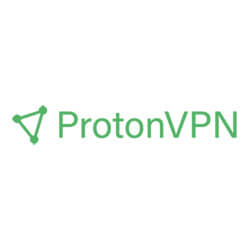 So, what about ProtonVPN? Let's take a look at the devices the VPN can be used on.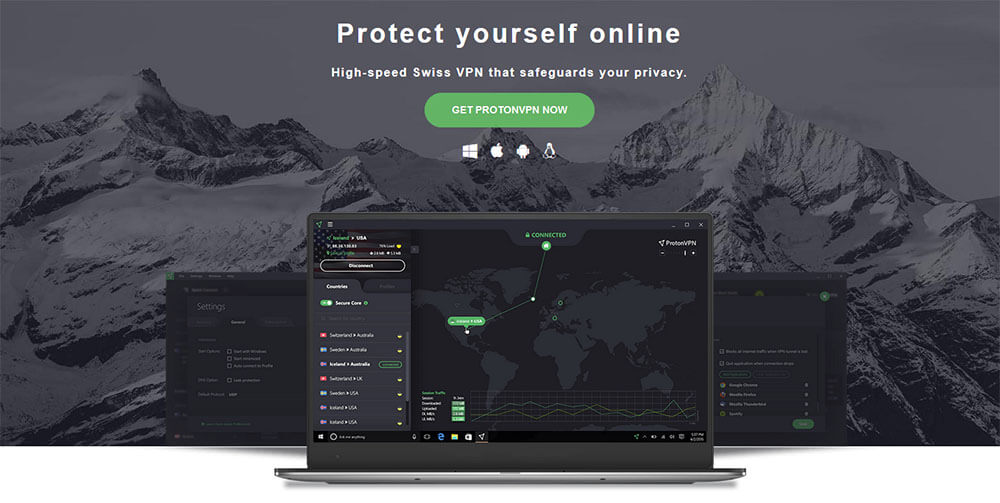 This service covers devices such as Windows, macOS, Linux, Android, and iOS with apps that can easily be downloaded from the provider's website.
But the provider is let down by a lack of extensions for some of the most popular web browsers, so it loses points for this.
ProtonVPN does offer support for routers, which means if a particular device is not supported, you can install the VPN on your router to use it.
You can use a single plan on up to 5 devices at the same time.

NordVPN beats ProtonVPN in this round, as it offers support for a wider range of devices, plus up to 6 simultaneous connections.
---
NordVPN or ProtonVPN: Which One is the Fastest?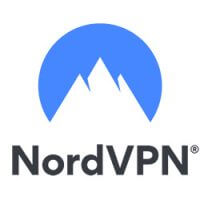 If you are looking for a VPN for downloading or streaming, NordVPN is a good choice. While it's perhaps not the fastest on the market, it is among the fastest.
Without VPN (we were located in London) :

EU Server (Paris) :


US Server (New York) :

Asia Server (Hong Kong) :


The provider offers servers that allow you to stream in HD using Netflix without buffering or stuttering. Speeds are also more than adequate for downloading.
During testing, we didn't experience any issues with streaming or downloading. It is currently one of the fastest VPN providers and a great choice for HD streaming, whatever platform you're using.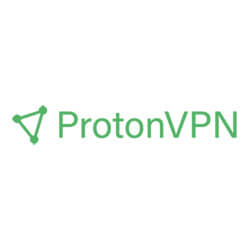 So, how does ProtonVPN compare to the impressive speeds of its competitor? To be honest, the speeds are not too impressive and nothing to shout about.
Without VPN (we were located in London) :

EU Server (Paris) :

US Server (New York) :

Asia Server (Hong Kong) :


While there is a free account, we are only considering the speed offered in paid plans. The speed is adequate for browsing but streaming in HD is another matter.
The provider does offer a guarantee of 99.9% uptime and during our testing, we didn't come across any issues of servers dropping or the service being unavailable.

NordVPN wins the speed round in this NordVPN vs ProtonVPN battle, as it offers servers that are stable and we had no issues when overcoming blocks and streaming Netflix in HD.
---
Streaming: Which One Should You Choose?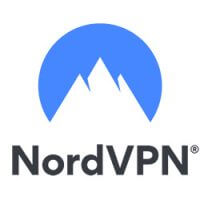 A VPN comes in useful for unblocking and streaming. And NordVPN is among the few providers that can beat the strict anti-VPN technology used by Netflix.
One feature offered by NordVPN is extremely useful for overcoming blocks and streaming: SmartPlay. This feature offers one-click access to the best servers for a range of streaming services, including Netflix.
The provider also offers servers capable of unblocking and streaming numerous additional services including BBC iPlayer, Hulu, Sky, ABC, and more.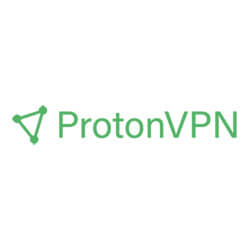 ProtonVPN also recognizes that many people want to use the VPN to unblock and stream from a variety of streaming services and beat Netflix blocking technology.
The provider does not offer any specific servers for streaming and it does take some work to find the right server. The servers that work for Netflix are listed on the website of the provider.
Unblocking other websites, such as BBC iPlayer is a bit of a hit and miss, however, this is something we already talked about in our ProtonVPN review and test.

As NordVPN does not have issues in unblocking any of the streaming services, including US Netflix, the provider wins this round of our NordVPN vs ProtonVPN battle.
---
Torrenting: NordVPN or ProtonVPN?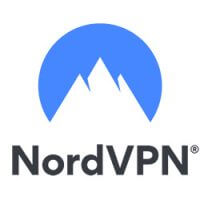 The provider does not specifically state that torrenting is allowed when using the VPN but it does say that it is the best for P2P file sharing.

Not all servers can be used for torrenting but the provider will tell you the best ones. Servers that can be used are located in the UK, the US, and other global locations.
Best of all, the provider detects if you are file-sharing and reroutes the connection through a server that supports it.
NordVPN offers plenty of security options for file sharers, including DNS leak protection and military-grade encryption, plus a Kill Switch!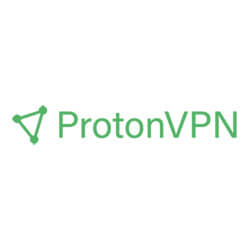 The version of ProtonVPN you are using is going to determine if you can torrent. If you are using the free version, there is no support for P2P file sharing.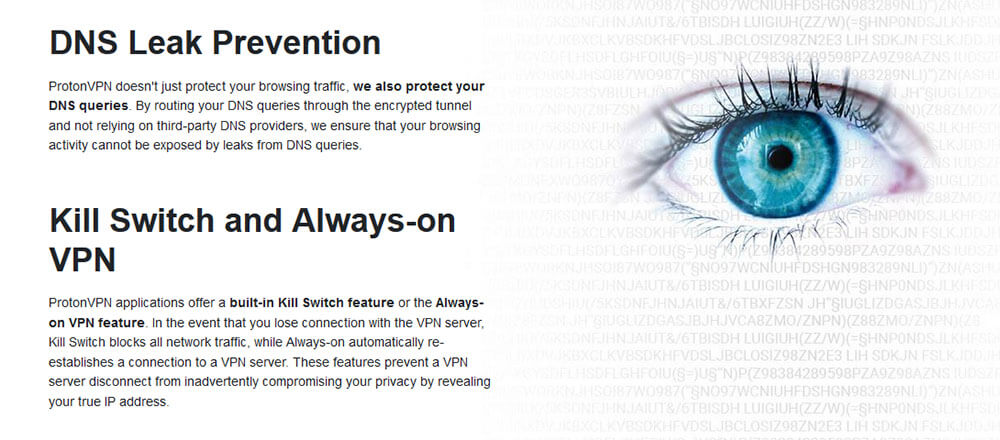 Thankfully, if you pay for a plan, there is some good news because torrenting is supported, but it does come with limitations. Only a couple of servers can be used when torrenting.
Due to this, you can expect slow downloads using the server. On a more positive note – the provider includes a Kill Switch.
While the provider does allow for P2P file sharing, there are many limitations that stop it from being a good choice of provider to use for torrenting.

NordVPN claims to be the fastest provider for P2P file sharing and numerous servers are offered for torrenting. Along with this, the provider automatically connects to the best server possible for file sharing. Therefore, it takes the win in our NordVPN or ProtonVPN battle.
---
Bypassing Censorship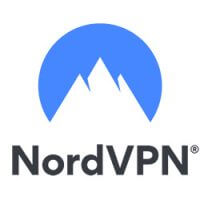 Can the servers of NordVPN be used to overcome censorship when abroad and at home?
NordVPN is one of the few providers offering servers that are still able to beat censorship in countries such as China. China restricts many sites but with this provider, you can unblock them.
Thanks to the military-grade encryption, users can remain anonymous online, so the ISP does not know which site they want to visit. Therefore, users can slip past them unnoticed.
Servers of the provider can also unblock restrictions put on websites and apps within the workplace and schools.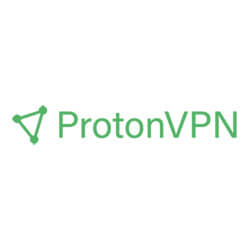 How does ProtonVPN come out in regards to overcoming censorship? Does it have what it takes?
It is difficult to get past the Great Firewall of China but some of the servers of the provider are still working there. However, as technology increases, there is no guarantee that it will continue to unblock anything in China.
The provider does offer military-grade encryption so, in theory, you should be able to connect to a server and hide your activity online anywhere.
You will find more luck at home to view censored websites and apps in the workplace and schools.

In this round of the NordVPN vs ProtonVPN battle, we think NordVPN has the lead due to the many thousands of servers offered, most of which are able to bypass the Great Firewall of China without issue.
---
Security: Which Oone is the Safest?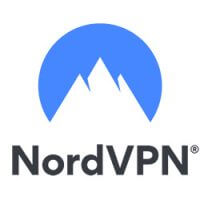 NordVPN really excels at security and the company is well away from the eyes of the intelligence agencies.
This means the provider does not have to share any information with other countries if asked. Even if they were asked, NordVPN has a no-logs policy in place so does not collect any data.
Military-grade 256-bit AES encryption is offered in plans, which is the same level of security the US government uses.
Numerous protocols are here, too, including one of the most secure, OpenVPN. Also, note that DNS leak protection is included in all plans, as well as NordLynx. NordLynx is a WireGuard-based protocol, promising much better speeds and stronger security.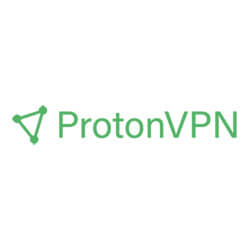 ProtonVPN is situated in Switzerland, which is good news for anyone who cares about anonymity.
Not only is the provider away from the intelligence agencies prying eyes, but it also has a no-logging policy. If it does not collect information, and as such, it cannot share any even if it was asked to do so by authorities.
Military-grade encryption is included in plans to keep users safe and secure, while the OpenVPN protocol is the leading force.
The provider also includes DNS leak protection in plans for additional safety and security.

This round of the NordVPN or ProtonVPN battle is a close-fought one but in the end, NordVPN does stand out as the winner.
---
Servers and Countries Coverage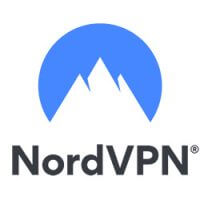 VPNs need to offer large coverage of servers and NordVPN is one provider that stands out in this respect.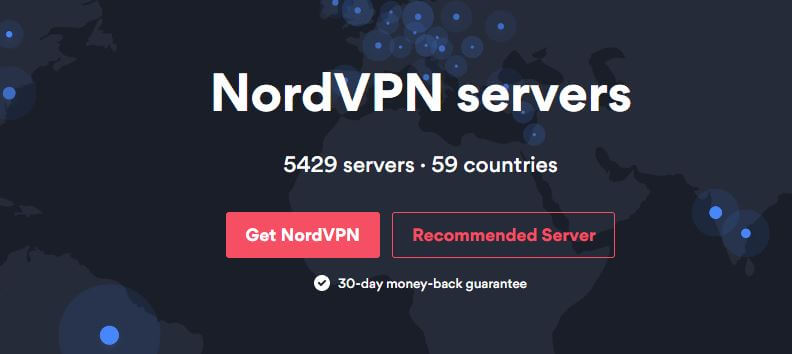 The provider has over 5,400 servers spread out in more than 60 countries worldwide. Europe is covered with servers in the United Kingdom, Germany, Sweden, Italy, France, and more.
Servers are also available in the USA, Canada, Argentina, Brazil, Mexico, Chile, and more, making it a good choice for streaming. And finally, NordVPN offers servers in South Africa, India, Israel, Turkey, United Arab Emirates, and more.
Servers specifically designed for P2P activities are also here, allowing users to enjoy fast and secure torrenting. This is something that many premium VPN providers lack.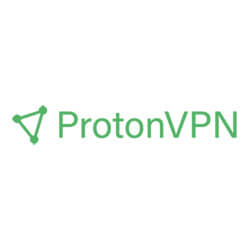 ProtonVPN does not offer as many servers as its competitor. In fact, it supports 54 countries, which is slightly inferior to NordVPN.

The provider has 1,057 servers spread out in 54 countries. Countries supported include Europe, the United States, Australia, and more. In South America and Africa, servers are very limited.
Asia is better supported by servers located in Hong Kong, South Korea, Japan, India, Singapore, and India.
ProtonVPN does offer specialized servers for torrenting and all servers did perform well in our tests.
However, we would have liked to have seen a great deal more servers offered from the provider in more locations around the world.

NordVPN offers a huge number of thousands of servers in more than 60 worldwide countries so it easily wins the server round in our NordVPN vs ProtonVPN duel.
---
Client Support: Which One is the Best?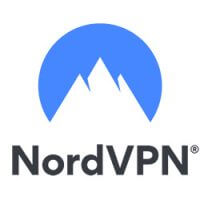 During our comparison, we looked into the customer support of NordVPN and we can tell you it is extremely good.
The best way to obtain help and support is through live chat and within minutes of opening up the app, someone offered us help.
The provider also offers support tickets, with a wait of anything from a couple of hours to a day for a reply.
Email support is also available but is not the fastest way to get help. NordVPN also has a presence on popular social media platforms.
If your query or issue is not too technical, you might find a solution in the help pages or FAQ pages of the website. You can also access many tutorials on the website.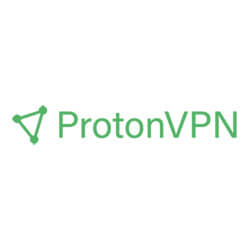 When testing the provider, we were discouraged to find that no live chat option is offered on the website.
This is a huge disappointment as it means it is impossible to obtain help fast and all other options mean you have to wait.
Ticket support is implemented. However, it can take some time to get a reply, which is not the best if you are in a dire need of help.
Email support is also offered and again, this is not the quickest way to get help since you could be waiting a while to get a reply.
And to conclude, you should know that there is a helpful knowledge base on the website, offering installation guides along with answers to FAQ. This is worth checking out before emailing.

So, in the round for customer support who wins, NordVPN or ProtonVPN?  NordVPN is the clear winner due to the provider offering immediate support via live chat.
---
Pricing of NordVPN and ProtonVPN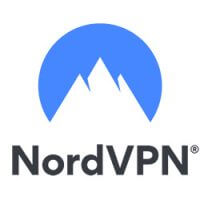 Now onto the last round, the price comparison. NordVPN offers four different plans.

The 2-year plan is the best deal as you save 68%. The plan is $89 payable every two years, which is the equivalent of $3.71 per month.
The 6-month plan gives savings of 24% and is billed at $54 every six months. This is the equivalent of $9 per month.
Finally, the 1-month plan is paid each month at $11.95.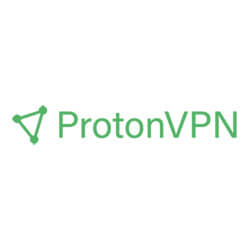 ProtonVPN also offers four different plans with one of the plans being free but limited.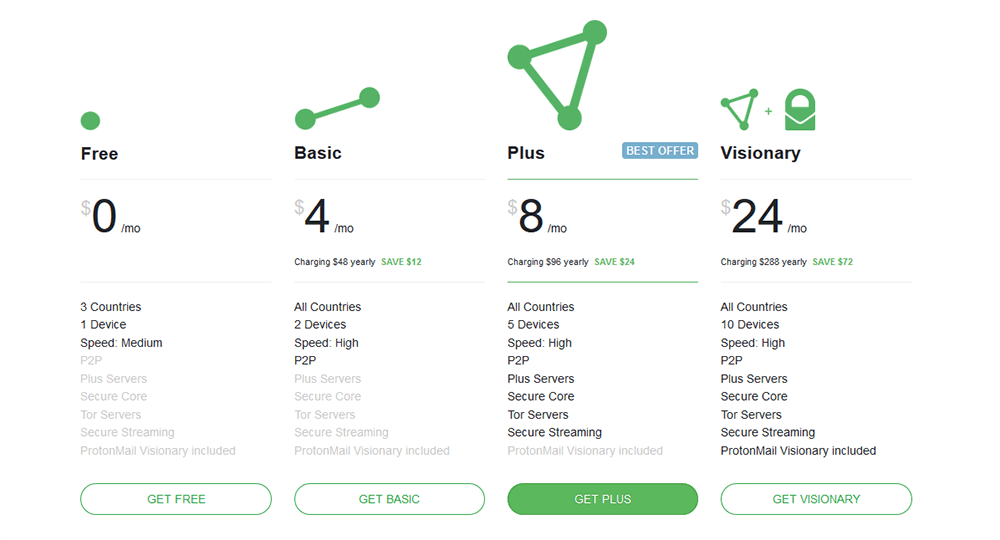 The provider has the "Visionary" plan for $288 a year, which is the equivalent of $24 per month. The plan supports up to 10 devices, offers high-speed servers and secure streaming.
The "Plus" plan is $96 per year, the equivalent of $8 per month. This plan supports up to 10 devices, P2P, and fast servers.
The "Basic" plan is charged at $48 per year, the equivalent of $4 per month but it is limited to just two devices. And to conclude, you will find the "Free" plan which costs nothing and supports one device.

NordVPN takes the win in this final round between NordVPN vs ProtonVPN. The provider offers some great savings on superb plans.
---
Conclusion: NordVPN Wins Against ProtonVPN
So, which VPN provider comes out ahead in our NordVPN or ProtonVPN battle?
The winner is NordVPN as the provider outclassed its competitor in every single round. Of course, having such a huge number of servers and outstanding performance is going to be very difficult to beat.
This is not the only reason the provider takes the win, of course, NordVPN excels in many areas and features as you might have seen during this duel.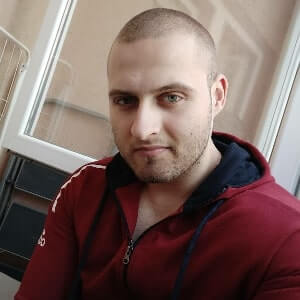 A professional writer with a Master's degree in Mechanical Engineering. Since his youngest age, he loves everything related to internet, technology, fitness, games, and dogs! He joined our team in order to bring his deep knowledge in security services, among which VPN is of course a key component.