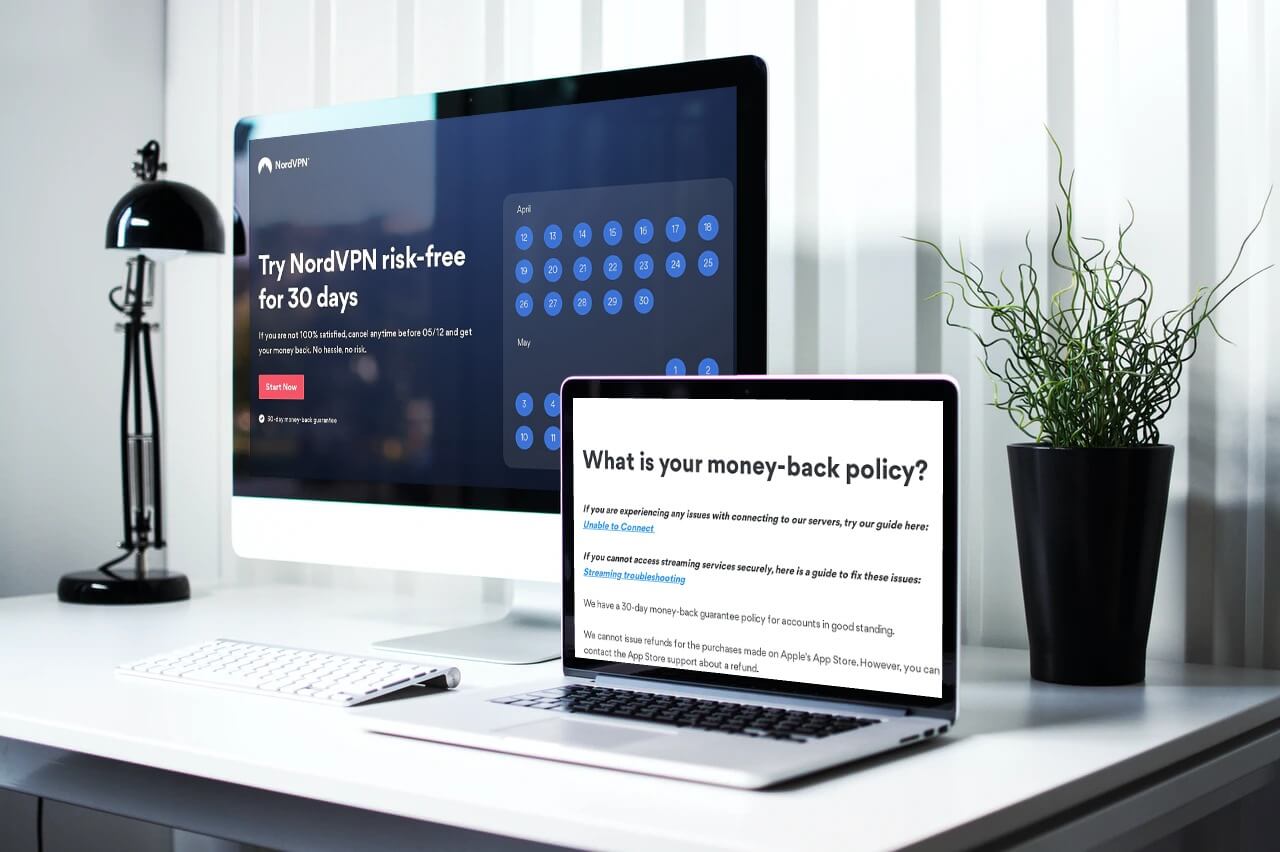 Have you changed your mind about your NordVPN subscription? While this is one of our top-recommended VPNs, it is understandable if it is not a good fit for you at this time. Unsubscribing from the service and requesting a refund is super easy and you should get your money back in just a few days. In this article, we will show you step-by-step how to cancel your subscription and ask NordVPN for a refund.
NordVPN Overview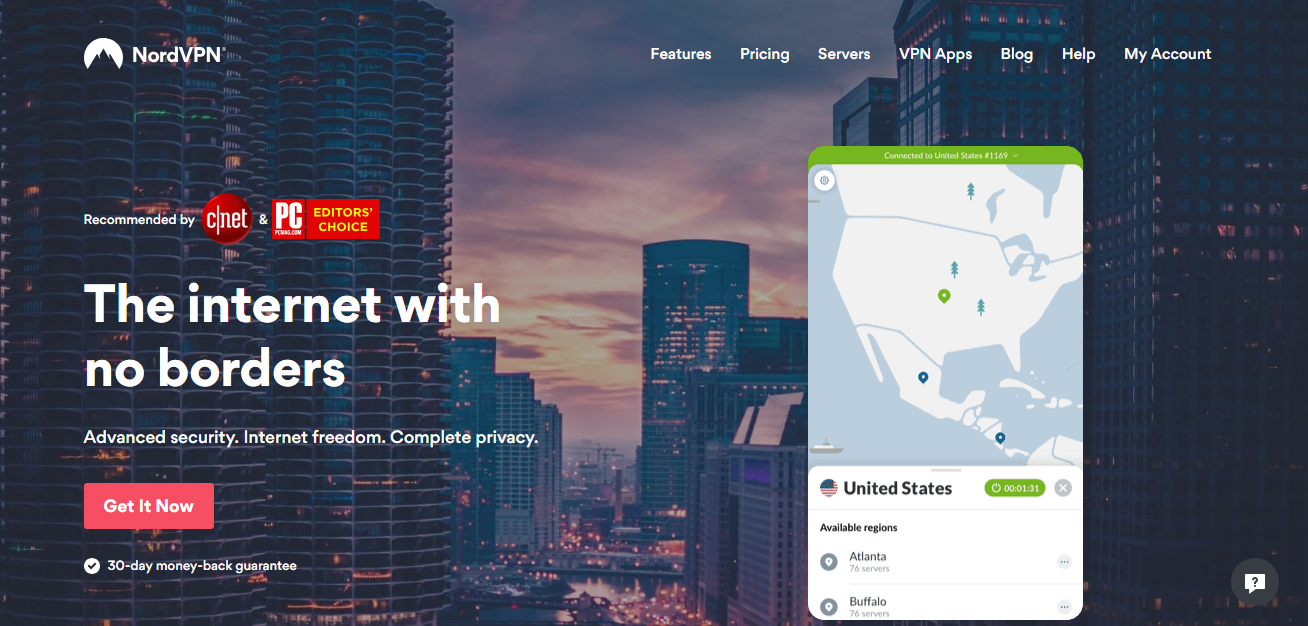 By now, you should certainly know what is a VPN. It is one of the best tools for ensuring online safety and NordVPN does this quite well. This VPN has plenty of great things going including double encryption for maximum online privacy, a kill switch feature, DNS leak protection, and wide server coverage.
Additionally, the company has a 30-day money-back guarantee that lets you try its service risk-free. If by any chance, you are unsatisfied with the service during the 30 days from the initial date of purchase, you can request a refund.
NordVPN Cancellation Policy
One great thing about this provider is that it does not require you to issue a specific reason for cancellation. You can unsubscribe from the VPN without reason or rhyme, even if you had already begun using the service.
As long as you cancel within the 30-day window, you will get your money back.
Once you place a request for a refund, the customer support team will initiate the process immediately. How soon you will see the funds in your account will mostly depend on your bank.
Generally, the refund should reflect in your account within two to five business days.
A Step-by-Step Guide to Canceling Your NordVPN Subscription
You can cancel your subscription on your own in a few simple steps.
Log in to your NordVPN account.
Click on the 'Account' tab at the top right of the page. This will lead you to a page with the title 'My Services.'
Under the entry 'Private and secure internet access (VPN),' click on the three-doted icon next to the Change Plan tab.
Next, select the 'Cancel automatic payments' option. This will bring you a dialogue box asking whether you are sure that you want to cancel the automatic payments.
Click on the 'Confirm Cancellation' button to finalize the process.
It is important to note that this process only stops the provider from billing you automatically for the next month. You will need to contact the support team to get a refund.
How to Request NordVPN for a Refund?
As you can read in our NordVPN review, this company has a fantastic customer support team that will attend to your request for a refund almost immediately. You can go about this one of two ways: Reach out to support via the chat function or shoot them an email.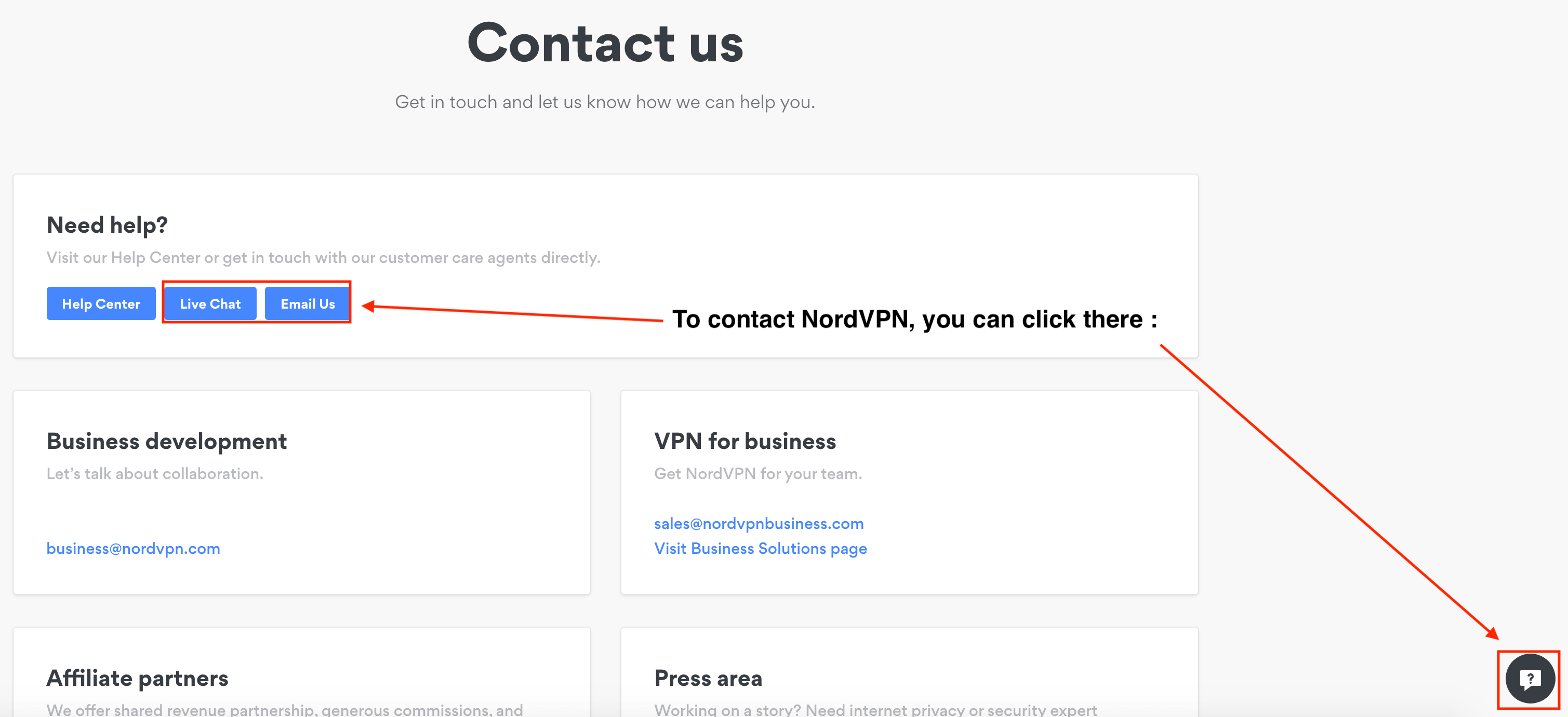 Chat will usually get you a faster, real-time response. However, do not be surprised if the live agent on the other side tries to convince you to stay. But not to worry; they will not bombard you with questions or make it difficult for you to get your money back.
To chat with an agent or to send an email, locate and click the speech icon at the bottom-right corner of NordVPN's website. If you opt to chat, click on the respective icon at the bottom of the pop-up dialogue box.
You will be asked to enter your name, email address, select a topic (choose 'Billing' in this case), and write your message. Simply state that you were not satisfied with the service and would like a refund. Click on 'Start Chatting' to begin the live chat.
The same applies to email. Just select the email option and input your name and email address, subject of the email, your cancellation request message, and then click 'Send.' Support usually responds to emails within the hour.
Please, keep in mind that getting a refund with NordVPN only works IF you ask for it within 30 days after your purchase. If you've subscribed to a 3-year plan and have been using the VPN for 3 months, you won't be able to get a refund and you'll only be able to cancel the "automatic renewal" as stated above.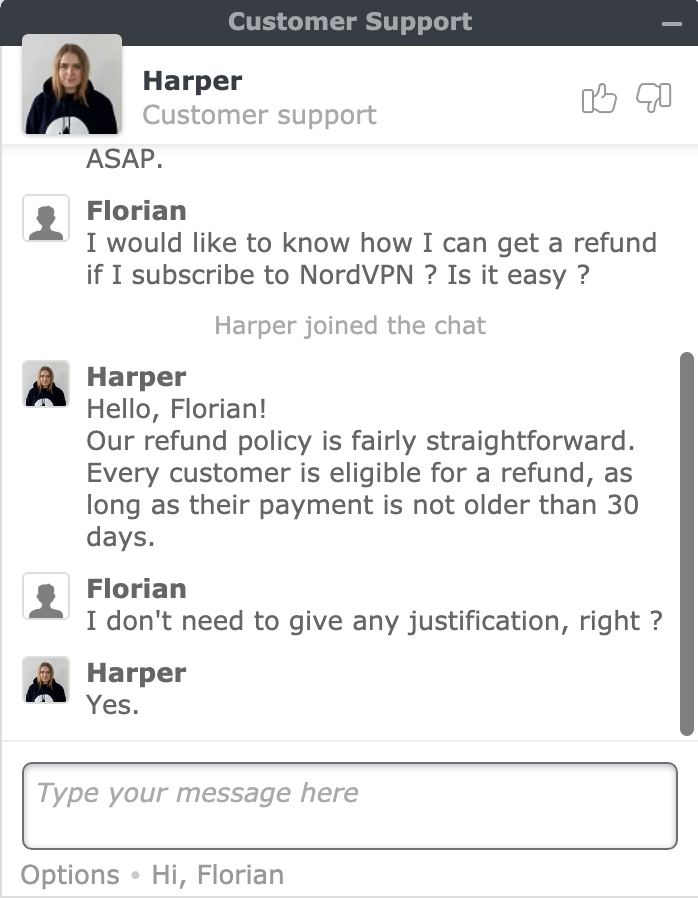 Looking for an Alternative VPN?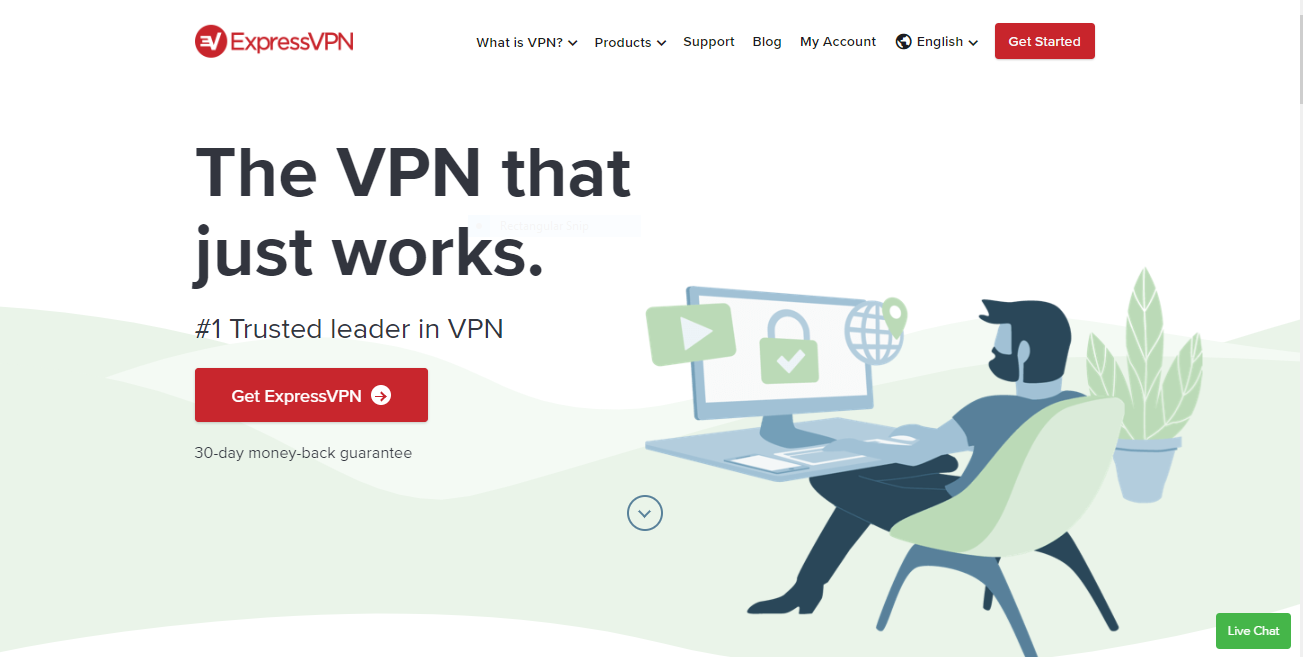 NordVPN did not work out for you for one reason or another. We must admit that NordVPN is not the fastest VPN in 2023. So, what's a better alternative? If you are looking for an all-around solid performer, you will love ExpressVPN.
We're big fans of this VPN for many reasons. For one, it offers military-grade encryption for maximum online privacy, has a strict no-log policy, and boasts super-fast speeds.
Additionally, it has servers in almost every country so you can easily bypass geo-restrictions and unblock your favorite shows. It isn't any wonder that it ranks as one of the best VPNs for Netflix.
Right now, you can get a 49% discount and 3 months' worth of free VPN service on the 12-month subscription. And the best part? Thanks to the 30-day money-back guarantee, you can try ExpressVPN risk-free.
FAQ
⏳ How long is NordVPN's money-back guarantee?
NordVPN's money-back guarantee is 30 days. It starts when you take out a subscription (for 1 month, 1 year, 2 years, or 3 years).
? Can I get a refund from NordVPN after 30 days?
According to the warranty conditions, no. Now, you can always try your luck if you forgot to report yourself during the 30 days. But there is absolutely no guarantee that NordVPN will offer you a refund. Nothing forces them to do so.
? How do I get a refund if I subscribed via the Apple Store?
If you purchased a subscription to NordVPN directly on the Apple Store, you will need to contact Apple customer support for a refund. In this case, the support of NordVPN can do nothing for you.
? What is the best alternative to NordVPN?
It clearly depends on your needs. In our opinion, the best alternative to NordVPN in terms of quality of service is ExpressVPN. Now, if you're looking for a good VPN that's not too expensive, then CyberGhost or Surfshark can be good choices.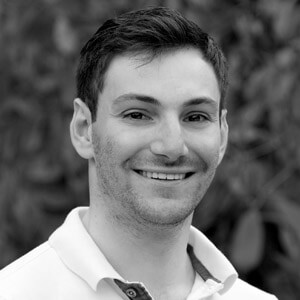 Flo is the founder of the-bestvpn.com. Really concerned about security on internet, he decided to create this website in order to help everyone find the best VPN. He's got a Business School background and now is 100% dedicated to keeping his website alive.