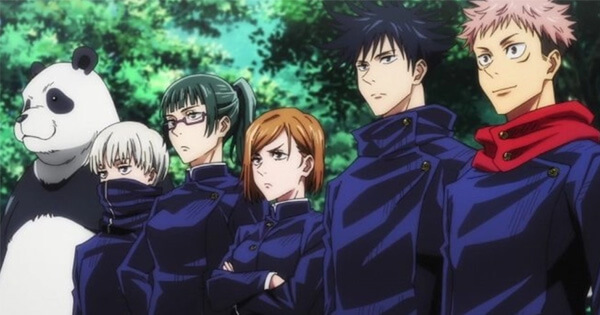 Jujutsu Kaisen is one of the best anime shows you can watch on Netflix. However, its obscurity makes it hard to find, as it's available on merely a few Netflix libraries. That's not a problem given that it's easy to unblock different Netflix libraries with a VPN. As a result, you can access even this show regardless of your location. Wondering how to watch Jujutsu Kaisen on Netflix? Well, I recommend reading further – it's gonna be interesting.
How Many Seasons of Jujutsu Kaisen Are There?
One thing I often see online is people searching for the season 2 of Jujutsu Kaisen. Well, at the time of writing this article, this show has only ONE season that consists of 24 episodes. So, if you think that you can watch 2 seasons of this show on Netflix, you're wrong.
Is Jujutsu Kaisen on Netflix?
Even if that's the case (and it is), is Jujutsu Kaisen on Netflix at all? Don't worry – it is, but you need to do a bit of digging.
You see, Netflix offers different libraries of content, which depends on your location (country). You'll hear many people say that Netflix US is the best one, and that is not completely true. For example, you can't find this show in almost any of the popular libraries.
To see where I can find the show or movie I want to watch on Netflix, I usually use this website: uNoGS.com. I searched for Jujutsu Kaisen and I got these results: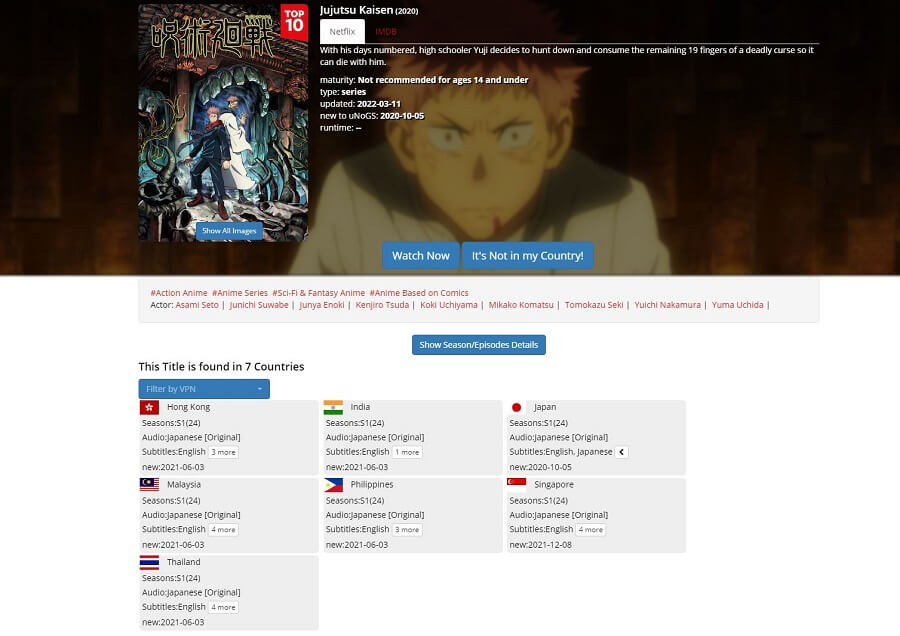 As you can see, this anime is available in just 7 Netflix catalogs and the majority of them consist of Asian countries. However, for this tutorial, I will use the Japanese one, as it's fairly easy to unblock with a VPN.
Moreover, this catalog gives you access to English subtitles, which is crucial if you don't understand Japanese.
How to Watch Jujutsu Kaisen on Netflix?
So then, how to unblock and watch Jujutsu Kaisen on Netflix with a VPN?
The first step is to know which VPN to use and my recommendation is ExpressVPN. It has servers in 94 countries around the globe, Japan included, making it easy to get a Japanese IP address. Once you do that, Netflix will see you as if you're located in Japan, giving you access to its library.
Unblock Netflix Japan with ExpressVPN >
Henceforth, you'll be able to access this show effortlessly. Here's how to do that:
Subscribe to ExpressVPN. You can get its 49% discount and 3 months free for the annual plan, accompanied by a 30-day money-back guarantee for all subscription plans by using this link.
Download and install ExpressVPN on your device. Besides, ExpressVPN supports all devices, so you can perform this solution even on your iPhone or any Android device (including Smart TV!).
Open ExpressVPN and connect to one of the VPN servers in Japan. There are 3 Japanese server locations available, so if one doesn't work, try another. One of them will surely work flawlessly.
Finally, visit Netflix, search for Jujutsu Kaisen, and it should appear. Therefore, click on it, and start watching!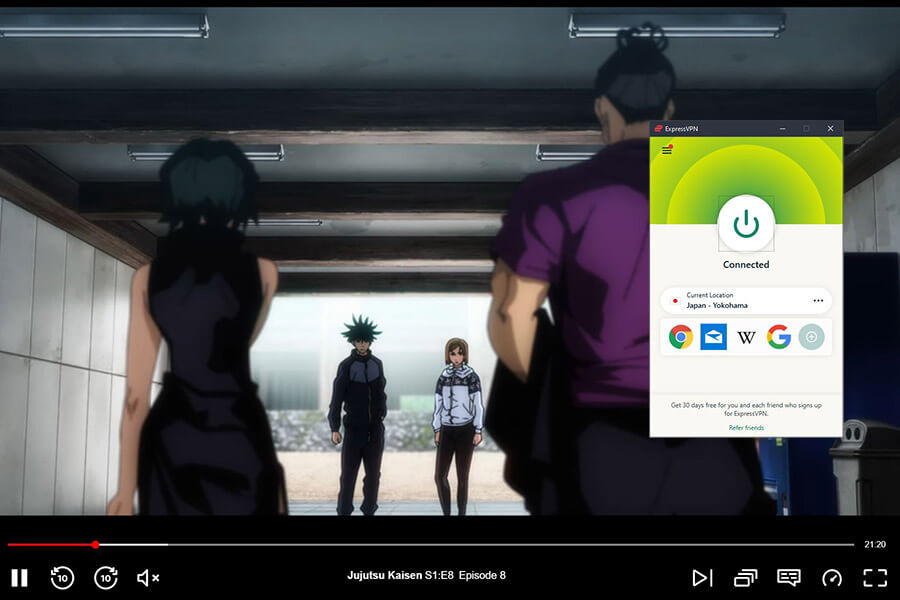 What Is the Best VPN to Watch Jujutsu Kaisen on Netflix?
Let's briefly talk about ExpressVPN, as this is the best VPN to watch Jujutsu Kaisen on Netflix.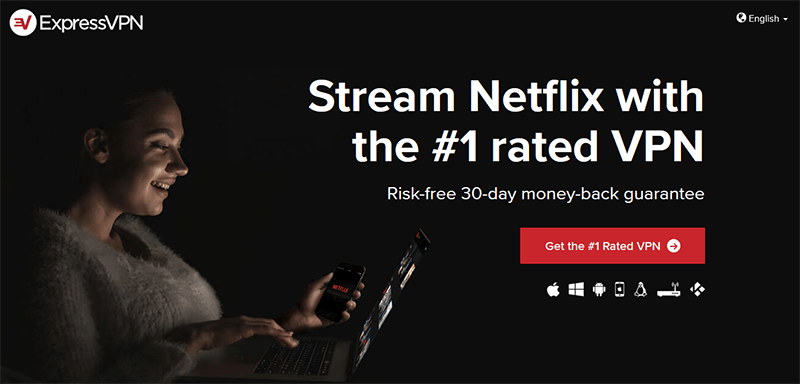 It comes with 3,000+ servers in 94 countries globally, which is excellent for bypassing online geo-blocks. However, the best thing about it is that it works with Netflix. That, unfortunately, cannot be said about many VPNs, apart from CyberGhost and NordVPN.
Nevertheless, ExpressVPN works with at least 10 Netflix libraries. Aside from the Japanese, you can unblock US, UK, Canadian, and Australian libraries without issues. Moreover, ExpressVPN comes with the fastest speeds you can get, thanks to its Lightway VPN protocol.
As a result, you can enjoy streaming even in 4K, without buffering or stuttering that many VPNs are known for. Perhaps, you're interested in online security. In that case, ExpressVPN gives you 256-bit AES encryption and a no-logging policy audited by PwC.
This means that it stores no logs of your browsing history, giving you a nearly 100% anonymous web browsing experience. ExpressVPN also works with all platforms and devices, giving you 5 simultaneous connections on one account.
With 24/7 live chat support, fixing any potential issues will be a breeze. And, don't forget its 49% discount and 3 months free for the 1-year plan that you can claim by using the button below. It'll help you save a lot of hard-earned money.
Watch Jujutsu Kaisen on Netflix With ExpressVPN >
FAQ
Before wrapping it up, let me answer a few questions related to Jujutsu Kaisen on Netflix:
Is there going to be a Jujutsu Kaisen season 2 on Netflix?
The great news for the fans of the serie is that the release of season 2 is confirmed on Jujutsu Kaisen's official Twitter account. However, it's going to see the light sometime in 2023, with no confirmation on whether or not it will be on Netflix.
But, I'm sure that it will make it to Netflix at some point. And if that's not the case, you will most likely be able to watch it Crunchyroll.
Should I use a free VPN for Netflix?
No, I highly recommend avoiding free VPNs for Netflix.
First, they don't work with Netflix at all, and second, they come with some limits that will prevent you from enjoying streaming to the fullest. Many free VPNs impose bandwidth and speed limits, which makes buffering and stuttering unavoidable.
Those that give you unlimited bandwidth (Hola VPN, Betternet) will focus on earning money through collecting and selling personal information. Thus, they will violate your privacy and gladly sell your personal info to malicious third-party companies for a fee.
For these reasons, I recommend ExpressVPN which stores no logs, offers unlimited bandwidth, and great performance.
Can I use ExpressVPN to unblock other Netflix shows and movies?
Sure. As I said, you can use it to unblock ANY show or movie on Netflix by following the same steps.
All you need to do is get an IP address from the country whose Netflix library you want to unblock. Hence, you can get a US IP to unblock Netflix US or obtain a UK IP and watch Netflix UK anywhere, legally.
Watch Jujutsu Kaisen on Netflix With ExpressVPN >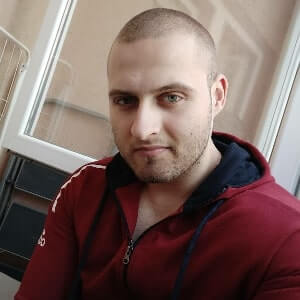 A professional writer with a Master's degree in Mechanical Engineering. Since his youngest age, he loves everything related to internet, technology, fitness, games, and dogs! He joined our team in order to bring his deep knowledge in security services, among which VPN is of course a key component.