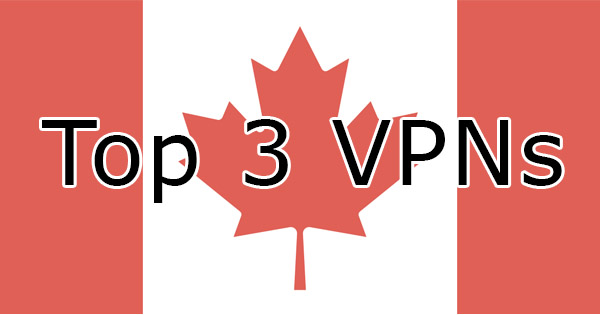 In an attempt to prevent terrorism and put cybercrime under control, Canada is a country with strict cybersecurity laws. It is well known that the Canadian government has some overarching powers when it comes to legislation that a lot of residents believe encroaches on their privacy rights – this calls for the need for a Virtual Private Network, otherwise known as a VPN.
Of course, a Virtual Private Network is capable of doing a lot more than helping people to browse safely and securely. It can also enable you to unblock streaming services. While many VPNs are operating in Canada in 2023, what is the best VPN provider that will be perfect for your needs?
We're here to help you make that decision.
Why Should I Use a VPN in Canada?
What is the benefit of using a VPN? There are many reasons for which people use the best VPNs in Canada. Below is a brief overview that explains why they are gaining more popularity amongst Canadians.
VPNs Help You Preserve Privacy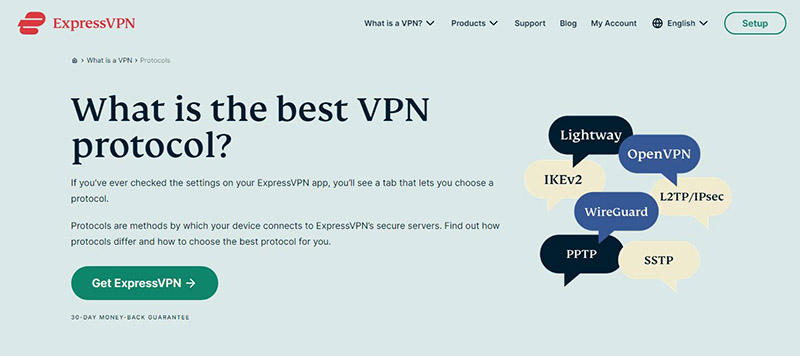 While Canada is definitely not as strict as China (read our article about VPNs in China) when it comes to censorship policies, it poses a really severe menace to your online security.
Since Canada is a part of a group of countries that have agreed to share intelligence (Five Eyes), the Canadian authorities often infringe on the online privacy rights of citizens.
What is the ideal solution for this?
The best VPNs are capable of offering you adequate protection against unwanted surveillance and snooping by the Five Eyes. VPN protocols are difficult to bypass and encryption is almost impossible to decipher, so a Virtual Private Network is widely regarded as the ultimate tool for online protection.
Thus, if you choose the best VPN, it can help you escape the watch of the Five Eyes and the Canadian authorities.
Access Geo-Restricted Websites and Media
Another good reason why people use the best VPN in Canada in 2023 is to access geo-restricted websites and media. For instance, UK travelers residing in the North American country may be looking for a way to stream BBC, which is inaccessible for people living outside of the United Kingdom.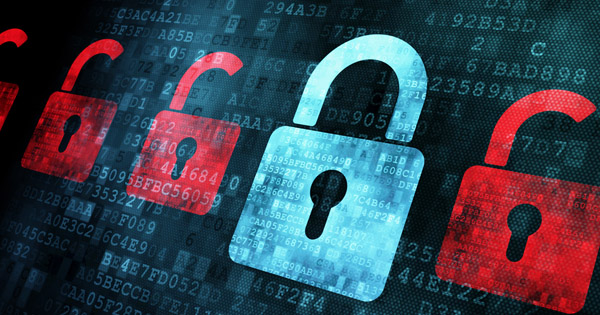 With a Virtual Private Network, Canadians will be able to connect to a server in the UK and watch BBC iPlayer to their satisfaction.
Torrenting Safely
VPNs are vital tools for people that have an interest in torrenting. A Virtual Private Network is designed to encrypt data leaving your computer, which makes it impossible for anybody to see what is it you are downloading.
Since the protocol's nature exposes your location and IP address to other torrent users, torrenting with a VPN is always the best. This is another reason why you may want to use a VPN in Canada in 2023.
Prevent Internet Providers from Recording Your Activities
Apart from the government, internet providers also snoop on the online activities of Canadians. They do this by recoding DNS requests, thereby revealing all the sites you visit. The data is then sent in cleartext to your internet provider.
However, when you utilize the best VPN, all DNS requests will be handled by its severs and they'll be encrypted from third parties. Luckily, full ISP surveillance hasn't become the norm yet in Canada.
Copyright Violation Laws
Due to the Copyright Modernization Act (Bill C-11), Canada is now home to strict copyright violation laws. The laws require search engines and internet providers to record all your activities.
If you're suspected of violating any copyright, like downloading movies or music, you can be given hefty fines. We recommend you get the best VPN and conceal all your activities.
Is Using a VPN in Canada Illegal?
What are the legal implications of using a VPN in Canada? Using a Virtual Private Network in the North American country has no implications!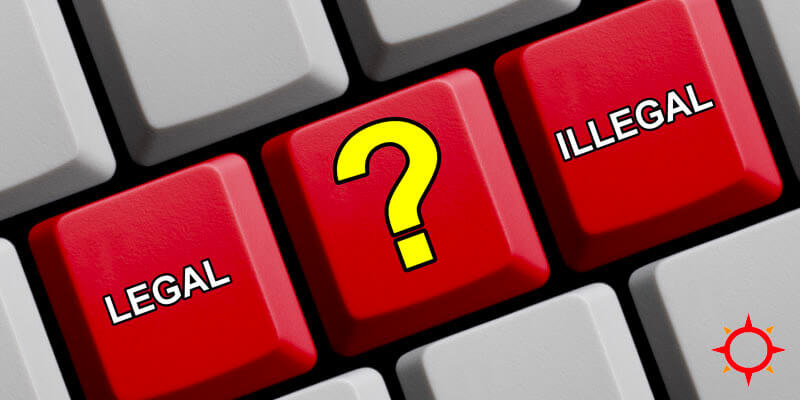 In fact, a lot of organizations such as accounting firms, law firms, government agencies, and others, use the best VPNs to safeguard their sensitive data nowadays. In some countries like Canada, however, some governmental laws can coerce VPNs into divulging the data of their users if requested.
And it goes against the terms of service of a lot of streaming sites to use a Virtual Private Network. This is why the best VPN for Canada CAN'T be based in this country.
Streaming services such as Hulu and Netflix may terminate your subscription with them if you try to utilize a VPN to access their content. This almost never happens though, as these services prefer to install a blocker that will prevent you from streaming their video until you're disconnected from your Virtual Private Network.
Best VPN Providers for Canada
What is the best Virtual Private Network in Canada? There is no one-size-fits-all answer to that question. Since finding the best VPNs often boils down to security, protection, and trust, below is a list of the 3 best VPNs in Canada in 2023.
We've reviewed each one so you'll have an easy time choosing the right one for your needs.
1. ExpressVPN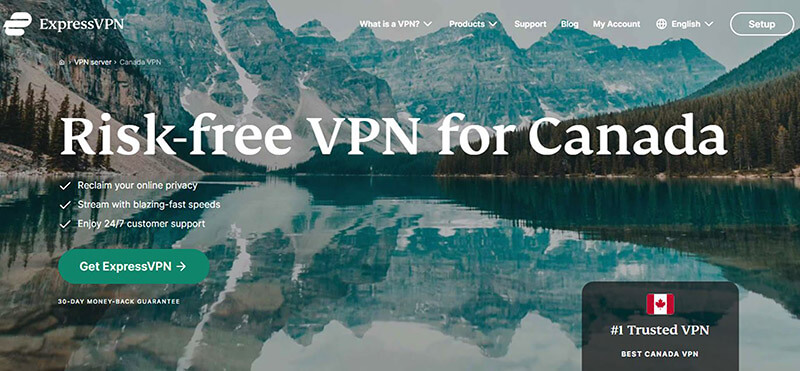 Featuring MediaStreamer which serves as a Smart DNS service for unblocking geo-restricted content, ExpressVPN is deservedly the best VPN in the world and our top pick. The company's renowned claim about maintaining a no-log policy is no faux.
It's been verified through many high-profile legal requests throughout the years.
To help secure the privacy of its users, ExpressVPN boasts many 3,000+ servers in 94 countries, including Canada. The company manages an extremely enormous VPN network.
You can utilize the service to unblock censorship, protect your privacy, and stream your favorite streaming services.
If you want to access Pick TV abroad, using this provider won't disappoint you.
In terms of security, ExpressVPN uses the best Lightway protocol, which uses 256-bit encryption to protect your data. Moreover, it doesn't log or keep any online activity or traffic data. And the fact that you can connect it simultaneously with up to 5 devices at a time is also a plus.
Probably the biggest upside of ExpressVPN is that it supports an extensive range of platforms. The VPN offers custom-made applications for Mac, Windows, Android, and iOS.
The mobile apps particularly are some of the best and most efficient in Canada in 2023, optimized for ease of use and speed.
Lastly, the company has a reliable 24-hour live chat and email support, always ready to step in whenever any issue arises. Apart from the 49% discount and the 3 months free on every 12-month subscription, ExpressVPN also offers a risk-free 30-day money-back guarantee.
What is the best VPN in Canada? ExpressVPN is your answer to that question.
PROS:
Best speeds
Unblocks Netflix
Super-solid security
24/7 client support
Wide server coverage
User-friendly app
---
2. CyberGhost

With the incredible reliability it offers to different types of users, CyberGhost is rapidly rising to the top of the chart of the best VPNs in Canada in 2023. While it still doesn't have the speed levels found in superior options like ExpressVPN, it's a decent performer nonetheless.
Having said that, it's one of the most secure and safest VPN clients around.
CyberGhost has invested a lot of resources into making sure that their users have the best anonymity and privacy. The company is always upfront about its terms and policy when it comes to privacy. For full protection, it uses military-grade AES 256-bit encryption.
In addition to that, the company keeps no logs of the online activities of users.
To protect users' data when a connection loss happens, CyberGhost has a kill switch. Not only that, but it also features ad blocking, DNS leak protection, and more. This VPN service is recommended for its sublime privacy measures and its ability to bypass geo-restrictions and stream blocked streaming services in Canada.
However, it isn't as good as ExpressVPN for torrenting in Canada, so you may want to remember that. Despite all the great services offered by CyberGhost though, its customer support isn't really the best.
While it has a fast live chat support service, the same thing can't be said for the email option.
PROS:
A zero-log approach
Excellent multi-platform support
7 simultaneous connections
Wide network coverage
45-day money-back guarantee
CONS:
It is not the fastest in its category
The desktop client has a complicated interface
Enjoy Online Freedom in Canada With CyberGhost
---
3. NordVPN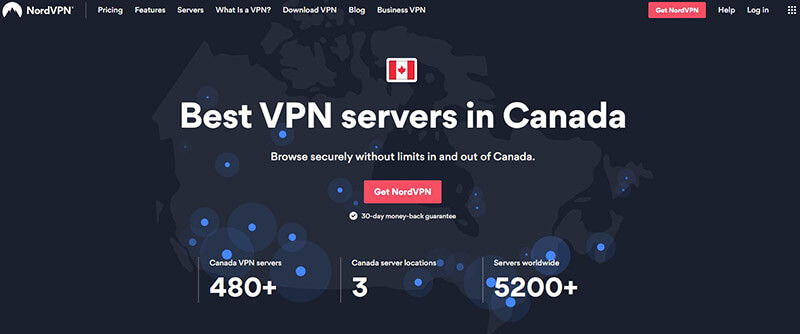 Offering a perfect combination of wide coverage, transparent privacy policy, and strong encryption, NordVPN is comfortably one of the three best VPN providers for Canada in 2023.
It has 5,200+ super-fast servers worldwide, including some dedicated servers for seamless torrenting. Moreover, it allows for up to six concurrent connections under a single account, which is really remarkable.
NordVPN should be one of your top considerations if you're in search of the best protection for Canada in 2023. It offers some patented security features, leaving no chance to hackers and the watchful eyes of your ISP.
Therefore, you may benefit from an additional layer of protection, using the Onion over VPN or the Double VPN feature.
What is more, NordVPN uses military-grade AES-256 standard and offers support for the best security protocols like OpenVPN and WireGuard. For optimum credibility, this VPN provider doesn't keep any logs of users' online activities.
NordVPN also supports multiple platforms, including Mac, iOS, Windows, and Android. Apart from routing your data traffic through safe tunnels, it also protects you from potential dangers online in Canada.
The river of its helpful extras includes a kill switch and the patented CyberSec, which helps block ads and malware.
What is the point of a VPN that is not easy to use? That's why NordVPN's application has a minimalistic design and a clean interface with no clusters. The default settings are ideal for novices, while experienced clients can effortlessly adjust the parameters.
If you still encounter any difficulty, however, NordVPN has a customer support service that is always available.
PROS:
No logging
Double VPN
5,200+ servers
Apps for all platforms
Excellent support
P2P allowed
CONS:
Not as fast as some of its rivals
Expensive on short-term plans
Get Online Protection in Canada with NordVPN
---
Final Thoughts
While Canada's censorship policy isn't as strict as China's, there is no denying that the Canadian government poses a real threat to the online security and privacy of citizens. To help you escape the government's scrutiny and protect you from hackers, we've compiled a list of the best VPNs for Canada.
Of course, a VPN does more than allow you to browse securely, so you might also want to explore its other functions like accessing blocked streaming services and geo-restricted websites.
In the end, we want to address this question –  what is the best VPN in Canada? We're confident that we've been able to answer it successfully – did we?

Michael is a talented writer who has dedicated a lot of time into making sure that everyone around the world can use the internet securely. Being an avid traveler, he has acquired a lot of experience while using different VPNs on his travels. When it comes to doing comprehensive "how to tutorials" or testing some VPN functionalities, he's always the best pick ! He's here to help you solve your VPN-related issues.