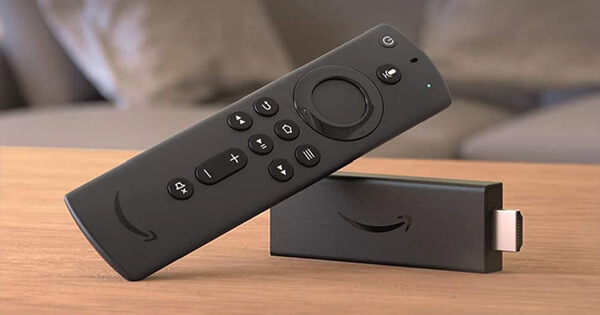 Amazon Firestick TV is a versatile streaming device that can make any TV a Smart TV. However, by installing a VPN on it, you can make it even more versatile and streaming-friendly. What about free VPNs, though? Can you really use the best free VPN for Firestick TV as you would use the premium one? Today, we'll talk about that and give you some great choices that you can install in no more than five minutes.
Why Should You Use a VPN for Firestick TV?
Before we talk about our choices, let's first clarify why you would benefit from a VPN for Amazon's streaming device. You see, Fire TV Stick lets you access various platforms like Netflix, BBC iPlayer, Hulu, HBO, Hotstar, Disney+, and many more. However, you should know that these platforms are geo-restricted.
What this means, is that they're available only in certain regions of the world. For example, Hulu and HBO are accessible in the United States, while Hotstar is available in India. Moreover, Netflix has different libraries according to your location.
So, if you're located in the UK, you can only watch Netflix UK, and so forth. Not to mention sports streaming which is a prime example of geo-restrictions. Channels like ESPN or Eurosport won't be available everywhere, and even though you use Fire TV Stick, you might not be to access them.
Thankfully, a VPN for Firestick TV is here to remedy this issue. By changing your IP address to another country with a VPN, you can bypass any geo-restriction. That way, you make any platform you visit see you as if you're located in another country.
Hence, you can unblock different Netflix catalogs, watch HBO abroad, or access Hotstar outside of India. This is exactly the reason why you should use a VPN for this device and it's the only reason – to increase your streaming capabilities.
The Best Free Firestick TV VPN – Hide.me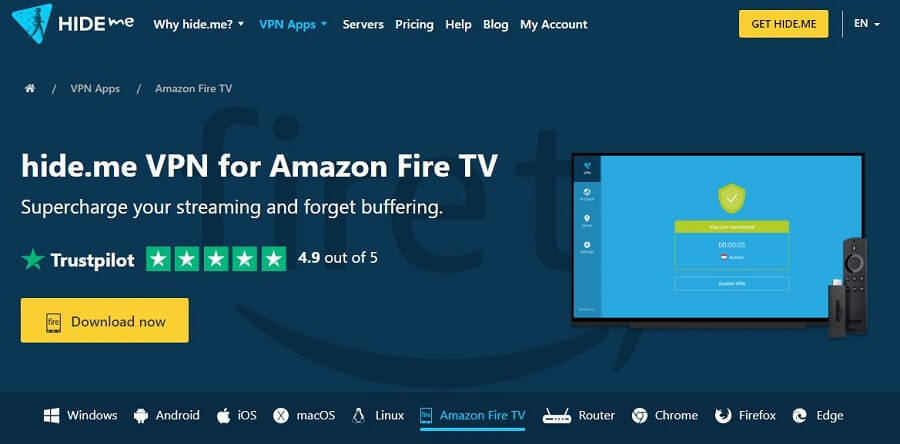 Now, let me talk about the best free VPN for Firestick TV. That is Hide.me.
Hide.me is both a premium and a free VPN, depending on your choice. But, since we're talking about its free offering, let's stick to the topic. Hide.me offers a native application for Amazon Fire TV Stick and this makes it an excellent choice.
Moreover, it comes with rock-solid security and a certified no-logs policy. For privacy-oriented users, this is of the utmost importance. Perhaps the most impressive thing about Hide.me is its device support. You can install it on any platform and enjoy its benefits right then and there.
Speaking of which, Hide.me is really easy to use, even on Fire TV Stick. And if potential issues arise, its 24/7 round-the-clock support will fix them in a few minutes. Performance-wise, Hide.me isn't going to blow you away and this is where the problems start.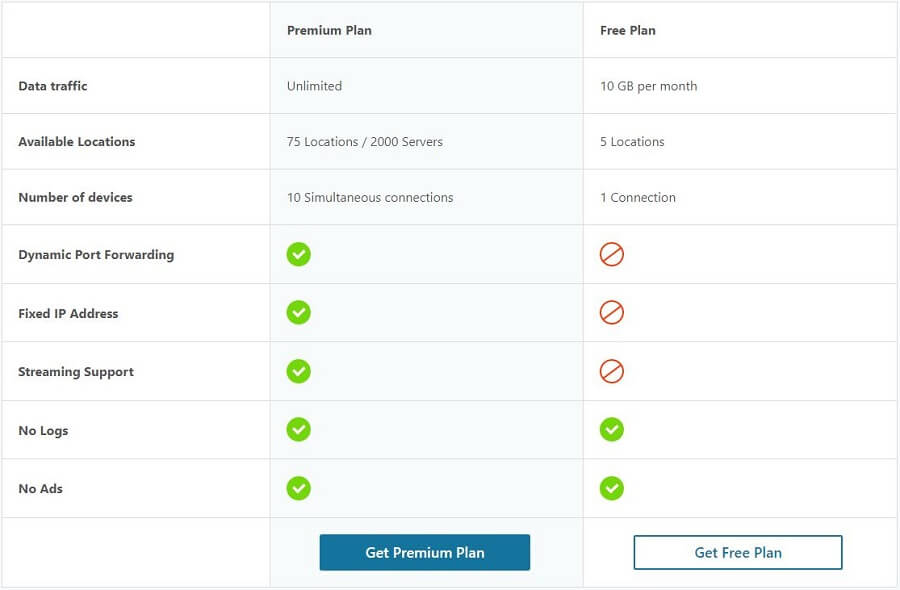 You see, free VPNs come with severe limitations that make them unsuitable for streaming. Hide.me, therefore, gives you slower speeds, just 10 GB of monthly bandwidth, and isn't capable of unblocking geo-blocked platforms (for the most part).
Furthermore, it has just one simultaneous connection, so you can protect only one device at a time. Not to mention just 5 server locations and no streaming support, which makes Hide.me not a great option.
Get Hide.me Free VPN for Fire TV Stick >
What About Other Free VPNs?
Other free VPNs follow the footsteps of Hide.me, with some differences. For example, ProtonVPN, Betternet, and Hola don't have an app for Firestick TV, which makes them useless. They also offer slow speeds, and while they give you unlimited bandwidth, they can't unblock Netflix, BBC iPlayer, and other streaming services.
So, it's pretty clear that the best free Fire TV Stick VPN isn't worth using. They won't give you the experience you want due to slow performance and weak website-unblocking capabilities.
Premium Alternatives to the Best Free VPN for Firestick TV
For these reasons, I decided to give you two premium alternatives. These are not free VPNs. However, you can use them for free for 30 (and 45) days and get a refund if you don' need them anymore.
Granted, they will remedy all the issues with Hide.me and other free VPNs, so take a look at ExpressVPN and CyberGhost.
ExpressVPN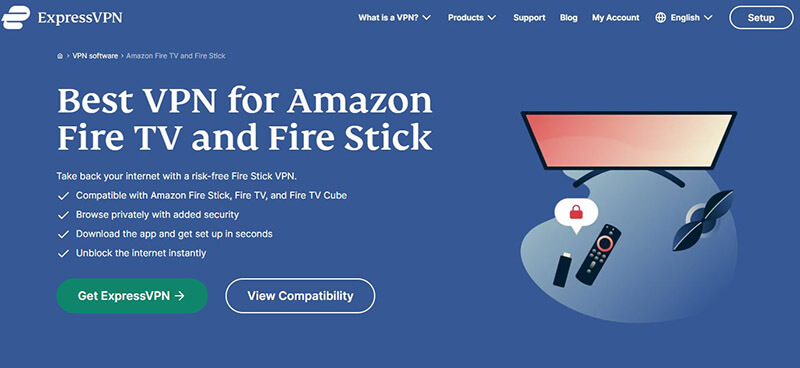 ExpressVPN can be used as the best free VPN for Firestick TV. I mean, it offers a 30-day money-back guarantee with no conditions, and you can also get a 49% discount and 3 months free for its annual plan. Sounds great? Well, wait till you hear this.
This VPN has a native Fire TV application and comes with 3,000 servers in 94 countries. Moreover, it offers the fastest speeds on the market, making it a great companion for streaming in 4K on a variety of platforms. And believe me – that variety is huge!
ExpressVPN works with 15+ Netflix catalogs and it can unblock BBC iPlayer, Disney+, Hulu, and other services abroad. While Hide.me limits your bandwidth, ExpressVPN has no bandwidth caps and offers 5 simultaneous connections on a single subscription.
Security-wise, ExpressVPN offers more features and also has a certified no-logging policy. If that's not too important for you, it's worth mentioning that it comes with 24/7 live chat support and a proprietary Lightway protocol for boosting security and performance even more.
Being extremely easy to use, setting it up on your Fire TV Stick will be a one-minute job. So, if you decide to test it out, you can use the button below to claim its special 49% discount and 3 free months for the 1-year plan – it's the cheapest ExpressVPN's offering!
Get ExpressVPN for Firestick TV Now >
CyberGhost

A cheaper alternative is CyberGhost. It's noticeably slower than ExpressVPN, though, but that's not an issue, as you get 7,700 servers in 91 countries. On top of that, CyberGhost has a native application for Fire TV Stick and installing it takes no more than 2 minutes.
What I like about CyberGhost is the presence of streaming servers. They allow you to unblock Netflix, Hulu, Hotstar, Disney+, and ESPN among others. Much like ExpressVPN, CyberGhost comes with unlimited bandwidth, which is great for binge-watching shows and movies.
If you're worried about security, this cheap VPN probably won't disappoint you. You still get 256-bit encryption, WireGuard support, and a no-logs policy, granting the maximum level of privacy. This is accompanied by 7 simultaneous connections, as well, but also reliable 24/7 live chat support.
As said, CyberGhost is cheaper than ExpressVPN. Actually, it's the cheapest VPN of this caliber and comes with a 45-day money-back guarantee, so you can use it risk-free during this period and get a refund if you don't like it.
CyberGhost for Fire TV Stick - Get it Here >
FAQ
Let's now discuss some frequently asked questions.
How to install a VPN on Firestick TV?
Installing a VPN on Fire TV Stick is easy, given that the majority of them have native apps for this platform. If they don't… well, this makes things a lot more complicated, as you have to install a VPN on a router, which can't be done with a bit of technical knowledge.
And why would you do that? ExpressVPN, CyberGhost, Hide.me, NordVPN – all of them have apps for this platform. All you have to do is visit the Amazon App Store, search for any of the VPNs I presented, and that's it.
Just choose Install, open the VPN app, and sign in. Once you do that, connect to the server you want and you can enjoy all the benefits right away.
Will a free VPN let me enjoy Amazon Fire TV Stick to the fullest?
No. Can we move on to the next question? Just kidding. But I think you already have your answer. With limited bandwidth, slow speeds, and no Firestick TV support, free VPNs will give you a very unpleasant experience with this platform.
Moreover, they can't unblock Netflix, Disney+, BBC iPlayer, and other geo-blocked platforms, so why bother with them? The best solution is to choose a premium VPN, as this way, you won't have any limits, which lets you expand your Amazon Fire TV's capabilities even further.
Can I watch Netflix with a free Firestick TV VPN?
Sadly, no. Not a single free VPN can unblock Netflix US, Canada, UK, or any similar catalog. You can test that theory out by going for any free VPN and you will see that this is indeed the case.
If you want to watch Netflix on Firestick TV, my recommendation is to use ExpressVPN instead. It works with the most Netflix libraries and gives you the best performance needed for buttery-smooth streaming.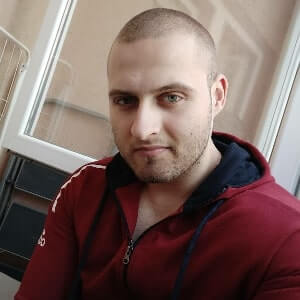 A professional writer with a Master's degree in Mechanical Engineering. Since his youngest age, he loves everything related to internet, technology, fitness, games, and dogs! He joined our team in order to bring his deep knowledge in security services, among which VPN is of course a key component.