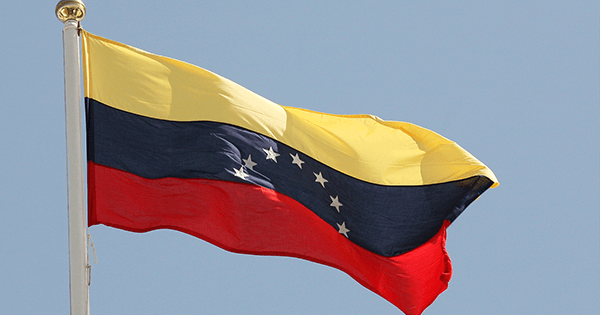 Venezuela isn't one of the richest countries in South America. The country's economical crisis lead to some crucial measures, one of which is blocking the freedom of speech and internet censorship. If you're traveling or living in this country, having a Virtual Private Network is a must. Which VPN do you choose then? Well, we intend to give you our top 3 VPN providers for Venezuela, so stay with us until the end!
Best VPNs With Servers in Venezuela
Having some VPN servers in your country is crucial if you're often traveling abroad. Missing out on the episode of your favorite show surely doesn't feel good. Or perhaps, being unable to access your bank account back at home.
Don't fret. We have three best picks with VPN servers in Venezuela:
ExpressVPN: ExpressVPN is a provider with no compromises, that offers 3,000+ servers in 94 countries. A few of them are located in Venezuela, and they offer all the latest and greatest security features for browsing the web anonymously. This is, by the way, our #1 recommended option.
CyberGhost: CyberGhost is even bigger than ExpressVPN, packing 7,000+ servers around the globe. There are 14 servers in this country, in Caracas. These servers aren't physical, but they're P2P friendly and great for streaming.
HideMyAss: Lastly, we have HideMyAss, a UK provider that recently got a zero-logging policy. Covering more than 190 countries around the globe, HMA VPN has 2 servers in Caracas, with 6 IP addresses available. This ensures that you can watch some shows abroad on Venevision, TVes, and ViVe.
Getting a provider of your choice is dead simple. You just need to click on the one you want, subscribe, and download the respective apps. Then, just install the app, sign in with your credentials, and connect to a VPN server located in Venezuela.
Why People in Venezuela Use a VPN?
Before subscribing to the provider of your choice, you probably want to know why you should do so. Well, if you're living in Venezuela, you probably know the reasons. But if you're planning your vacation on its sunny beaches, we're going to break down why using a VPN in Venezuela is a must.
Bypassing Censorship
As mentioned earlier, this isn't one of the most peaceful countries to live in, and oftentimes, this scenario is followed by harsh censorship by the government. Venezuelan government wastes no time blocking websites and apps that they deem harmful, so you'll end up being unable to access many of them.
During the 2014 political protests, the government put an end to Zello, which is a lightweight walkie-talkie app. Later on, they banned news outlets like NTN24 and Infobae, and DolarToday. Basically, everything that has to do with US dollars, gambling, betting, and porn, is effectively banned in this country.
This isn't the end, though. Only 3 years later, in 2017, the government decided to take another step. A step that would demolish internet freedom in this country. Nicolas Maduro, the president of Venezuela, requested excessive censorship and internet policing.
As a result, streaming sites and news media that reported about the happenings in the country were blocked. Furthermore, the punishment for uploading such content is very harsh. You have only 6 hours to delete it, and if you don't comply, you can get from 10 to 20 years in prison.
Despite all of this, using a VPN is legal in Venezuela, and we highly suggest doing so. It will let you unblock all the aforementioned platforms and sites, including Tor, which is actively blocked in Venezuela.
Avoiding Government Surveillance
To make matters worse, the country doesn't stop on censorship. The Venezuelan government also wants to know everything you do online and cooperates with a few ISPs to make that happen. Namely CANTV and a few more that hold the majority of the market share in the country.
Sure, you can access sites like YouTube, Twitter, Facebook, or Instagram, but under heavy surveillance. They use cutting-edge technology to monitor your chats, voice, and video calls, to make sure that you don't cross the boundaries.
Should you talk about something they deem inappropriate or offensive, you're bound to be punished. In fact, there were already hundreds of cases that confirm what we say. With a VPN, you can protect your privacy and prevent them from spying on you.
Unblocking Geo-Restricted Websites
Unblocking sites is a piece of cake for the best VPNs usable in Venezuela. Whether it's Netflix, Hulu, HBO GO, or Prime Video that you want to unblock, you can do it in a single click. Venezuela isn't lucky to have a huge Netflix catalog, nor it can access some of the best streaming sites in the world.
Conversely, you can unblock Venezuelan sites and TV channels from abroad. Just connect to the server located in this country and enjoy your favorite local content.
The Best VPNs for People Living in Venezuela
Okay now. If you're an average Joe living in this country and you don't travel often, what VPNs to use? Here are our top 3 recommendations:
1. ExpressVPN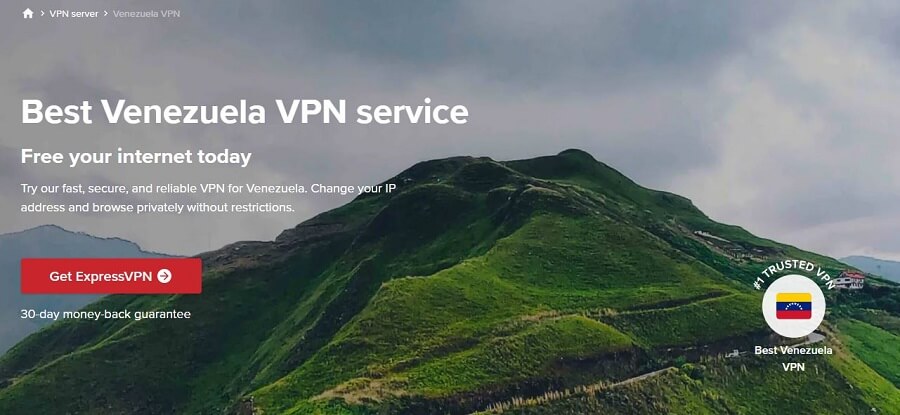 ExpressVPN is the best choice for streaming, unblocking sites, torrenting, and everything else. It will let you gamble from abroad or access Netflix to watch some intriguing shows and movies. You'll like the provider because of its simplicity which applies to all the platforms it supports.
Apart from a huge server network, ExpressVPN also offers the fastest speeds on the market. This will allow you to download and upload stuff online very quickly. Venezuelan residents will like that it offers ultimate protection against the prying eyes of ISPs and the government.
With 256-bit AES encryption, a Kill Switch feature, and IP/DNS leak protection, no one's gonna snoop around you any time soon. Being from the British Virgin Islands, ExpressVPN has strict privacy laws that spawned its valued zero-logging policy. It even has an audit from PwC for maximum security and privacy.
ExpressVPN gives 5 simultaneous connections on a single account, as well as 24/7 customer support for those in a dire need of help. Finally, you get a 49% discount and 3 months free for an annual subscription plan.
Enjoy ExpressVPN in Venezuela >
2. CyberGhost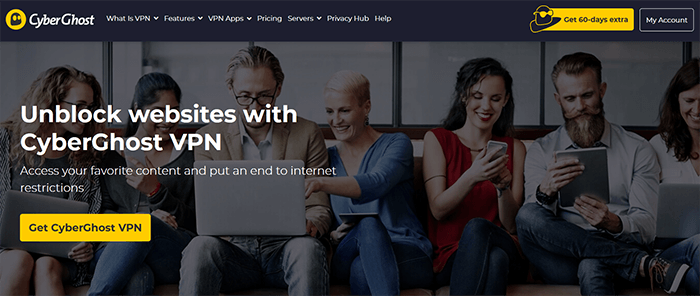 CyberGhost is a cheap VPN provider that does everything it's intended to do in Venezuela – unblock sites and keep you safe and secure. This Romanian giant has a huge server network, providing stable connections and lightning-fast speeds. On top of that, it also has a zero-log policy that is crucial for Venezuela.
Another crucial thing is 256-bit encryption and IP and DNS leak protection, which CyberGhost has. Moreover, there's an ad-blocker that will block not only ads but also trackers, leaving you to surf the web completely anonymously.
CyberGhost unblocks platforms like Netflix and Disney+, as well. And as an icing on the cake, it can help you unblock Venezuelan local channels abroad. This is, by far, the cheapest option of this caliber, so don't miss out on it.
Its 3-year plan gives you 2 a 45-day money-back guarantee and 7 simultaneous connections.
Unblock the Internet in Venezuela With CyberGhost >
3. NordVPN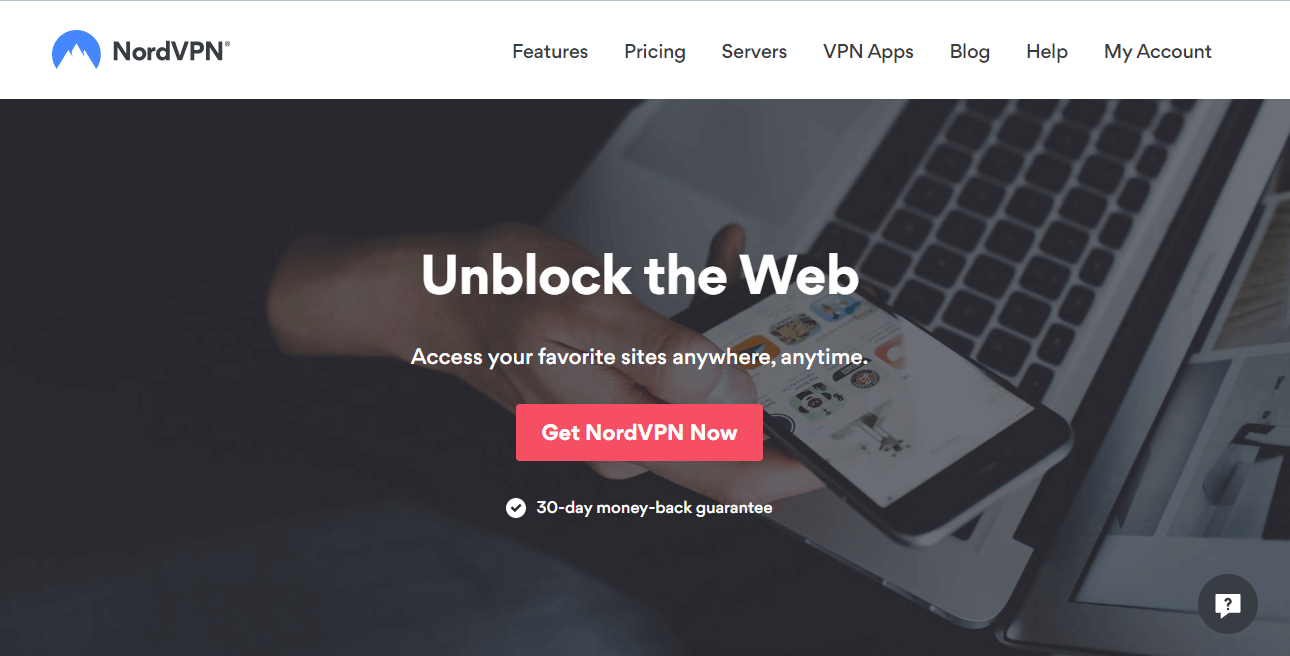 NordVPN doesn't have any servers in Venezuela, which for this scenario, isn't that important. But, it's one of the most secure VPN providers on the planet, with military-grade encryption and superb IP leak protection.
It has 5,600+ servers in 60 countries, which is quite impressive. The servers are really fast and capable of unblocking streaming sites and torrenting. To make you more secure online while staying in Venezuela, NordVPN introduced obfuscated and Double VPN servers.
You can use them to double your encryption and strengthen your security further.
Aside from that, we're talking about a reliable provider with intuitive apps and support for every major and minor platform. You can stream with it or download torrents anonymously, even in Venezuela.
Much like ExpressVPN, NordVPN got an audit from PwC, which speakers volumes about the provider. While it's not the cheapest option for some countries, NordVPN is cheap enough to justify its enormous quality and reliability.
Summary
Staying on the safe side of the internet is very easy with a Virtual Private Network. To avoid the clenching claws of the Venezuelan government and its censorship, we suggest ExpressVPN. With the fastest speeds around, impeccable security, and lots of servers, it's a great choice even for demanding users.
Get it now and enjoy your huge discount for a 1-year plan with a 30-day money-back guarantee.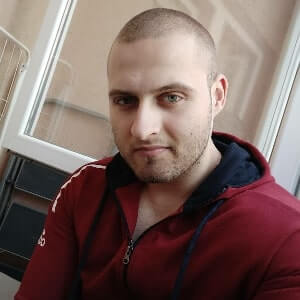 A professional writer with a Master's degree in Mechanical Engineering. Since his youngest age, he loves everything related to internet, technology, fitness, games, and dogs! He joined our team in order to bring his deep knowledge in security services, among which VPN is of course a key component.