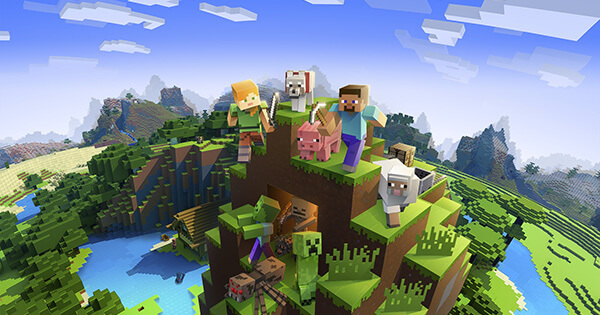 At the peak of its popularity, Minecraft was a prodigy. This game took the world by storm with its core gameplay mechanics that involve surviving and building your name in the world that threatens to swallow you alive. But, as gamers know, multiplayer games are where you can get an IP ban, preventing you from accessing a certain gaming server. If that happens to you in Minecraft, you need a VPN to solve the issue. Our top choices are below, so strap up, and let's talk about them.
Why Do I Need a VPN for Minecraft?
Having a VPN while gaming is great for many reasons. You stay anonymous, and if someone bans you for some reason, you can alter your IP and access the game again. Minecraft isn't a geo-restricted game, meaning that even moles in the ground can play it.
Not literally, but it's available everywhere in the world.
The main reason why you need a VPN for Minecraft is IP bans. Mojang, the company behind the game, isn't going to treat you well if you do something "illegal" in the game. Even something like cursing will impose an IP ban, depending on the severity of it.
Moreover, on private servers, admins will kick and ban players if you decide to "act a fool." Whatever the reason behind your ban, this ban is always applied to your IP address – the external one.
This means that even if you use another device, that particular server will NOT work if you're connected to the same network. What you can do is alter your IP using a VPN and the game will see you as if you were another person.
Beware that not all VPNs will give you this possibility, as Mojang developed a few anti-VPN tricks that easily detect this service.
Best VPNs for Minecraft – Top 3 Picks
To save your time, we made a list of the top 3 VPNs that will easily circumvent the notorious IP ban on Minecraft. Our top 3 picks are below.
1. ExpressVPN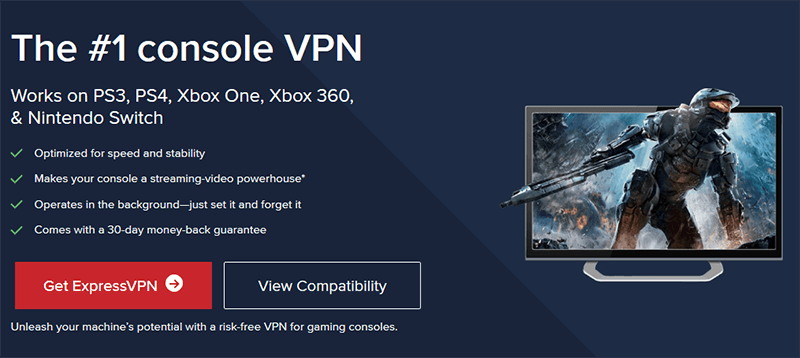 ExpressVPN is the best VPN for gaming and several arguments prove this. First, it's the fastest provider around, which will help you reduce ping and enjoy the buttery-smooth gaming experience. Second, it's very secure, preventing other users to execute DDoS and DoS attacks.
The provider has 3,000+ servers in 94 countries worldwide, which will help you bypass the IP ban in a matter of seconds. Gamers will enjoy 256-bit AES encryption and an automatic kill switch, knowing that in-game IP bans will not affect them.
Furthermore, if you ever get tired of Minecraft, you can always enjoy torrenting and streaming with it. ExpressVPN unblocks Netflix and Hulu easily, giving you access to a wide array of TV shows and movies.
Should you decide to use it on more than one device, ExpressVPN delivers up to 5 simultaneous connections. With unlimited bandwidth, 24/7 support, and extraordinary performance, this provider will be a decent companionship for years to come.
Enjoy Minecraft With ExpressVPN >
2. NordVPN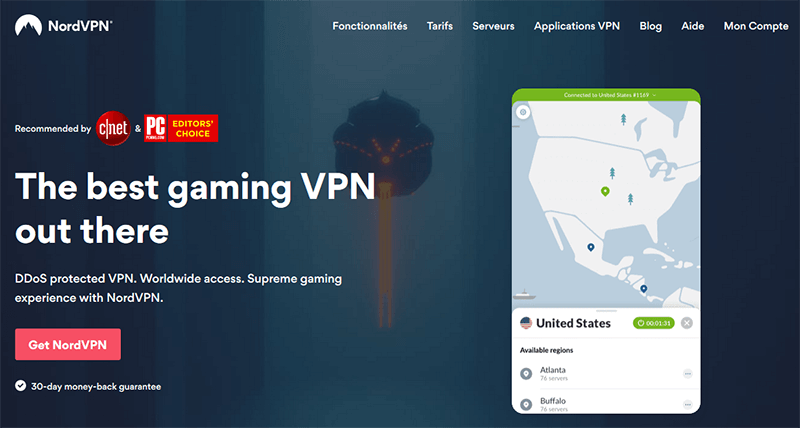 NordVPN will blow you away with everything it offers for the price. It's like a jam-packed freshly-opened shopping mall. When you subscribe, you get access to 5,600+ fast-speed servers in 60 countries around the globe. That's a pretty serious number that makes it perfect for Minecraft.
Bypassing IP bans will be a breeze since they won't affect you at all. With military-grade encryption and IP + DNS leak protection, you'll feel like you're in a Tiger Tank. The provider has impressive speeds as well, so you don't have to worry about high ping and lag spikes.
Security-wise, NordVPN outsmarts its competition in many ways. There's a fresh NordLynx protocol but also obfuscated servers, Double VPN, CyberSec, and other security functions. Most importantly, a zero-log policy is in place, ensuring the total anonymity of its users.
Right now, a huge discount is in place, which makes it very affordable in the long run. If you don't like it, NordVPN gives you 30 days to use it risk-free and you get your money back – sounds like a perfect deal!
Bypass Minecraft IP Ban With NordVPN >
3. CyberGhost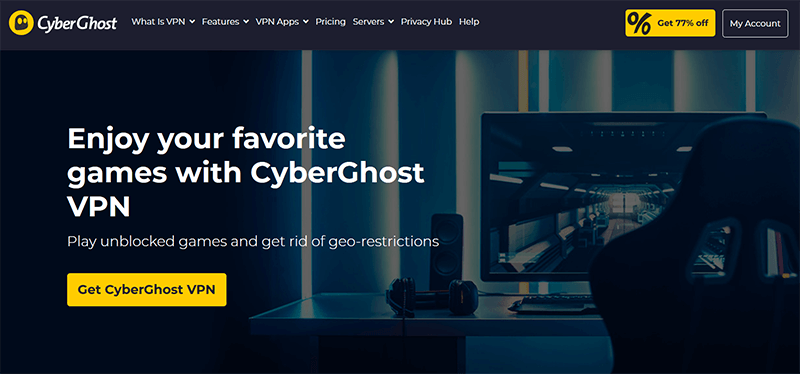 CyberGhost is going to help you remain a ghost on the internet. Ghosts are usually entities that you can't see and when this provider obfuscates your IP address, you'll be a ghost, too! The provider is based in Romania, which is a God-given place for a VPN.
It's far from the 14 Eyes, promising complete anonymity and rock-solid security. CyberGhost's server network is extensive and contains 7,000 servers in 90+ countries. The provider has dedicated servers, but not for gaming, which isn't a deal-breaker.
Just connect to one of the fast servers it offers, run Minecraft, and you'll bypass the IP ban in a second. The gaming experience with CyberGhost is going to be lit, as they say, given how fast it is. Forget about high ping and lags – we don't do that here!
Lastly, if saving money is your priority, this is the provider to get. With its incredibly cheap 3-year plan, you'll also get a 45-day money-back guarantee.
Get CyberGhost for Minecraft Now >
Will Free VPNs Work with Minecraft?
Honestly, free VPNs will work. You can just forget everything we said above and use a free VPN. That's it. Bye. Just kidding.
Playing Minecraft with a free VPN is possible but you need to take into account the risks you take by doing so. Are you worried about privacy? Are slow speeds bothering you? If you answered Yes to both questions, don't waste your time with free providers.
Free providers are very slow, so you can forget about your smooth gaming experience. Furthermore, they aren't as secure since they use weaker encryption and store logs, which they later sell to third parties for revenue.
Just imagine someone selling your data… that makes us feel uneasy already!
These are only some of the things you need to think about when getting free providers. Not to mention that Minecraft frequently detects free VPNs and completely block your access to the game.
To digress, we don't recommend free solutions for Minecraft. The providers we gave you are very cheap, so you have no reason to go for them.
Summary
Our choice of VPN for playing Minecraft will always be ExpressVPN. We tested it for this game and had no problems. It's fast, stable, and offers supreme security, that many VPN enthusiasts will appreciate.
As we speak, ExpressVPN offers a 49% discount and 3 months free for a 12-month subscription plan. If you don't like it, there's a 30-day money-back guarantee, which you probably won't need.
FAQ
? How to bypass anti-VPN measures on Minecraft?
Simply, by using a really good VPN. If you go for one of the best VPNs for gaming, you won't have any blocking issues and will be able to use such a service for Minecraft.
⛔️ Does Minecraft ban VPNs?
The Minecraft server you are playing on may be banning the IP address of one of the VPN servers of your provider. It's a fact. To deal with this, you will only have to change servers. It is for this reason that we strongly recommend that you use ExpressVPN (which has more than 3,000 servers).
? Can I use a free VPN on Minecraft?
This is strongly discouraged because free VPNs are unreliable, and above all, very slow. Besides, they limit your data consumption, which will quickly be a drag when you try to play Minecraft with your VPN. To enjoy a good VPN for free, use the 30-day free trial offered by ExpressVPN instead.
? What are the benefits of using a VPN while gaming?
By using a VPN for Minecraft, you will be able to easily bypass a ban, play the game at school, etc. And on top of all that, you'll ensure better overall internet security.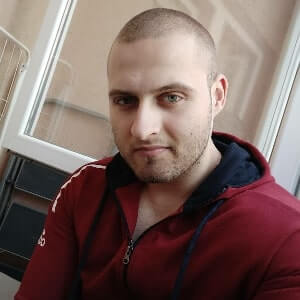 A professional writer with a Master's degree in Mechanical Engineering. Since his youngest age, he loves everything related to internet, technology, fitness, games, and dogs! He joined our team in order to bring his deep knowledge in security services, among which VPN is of course a key component.