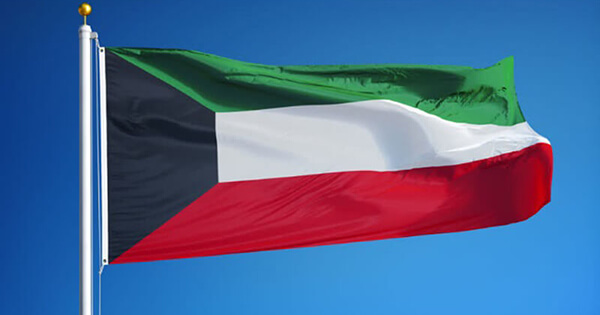 You may not be planning your next summer vacation in Kuwait but this country has a lot to offer. Aside from its oil-rich soil, there are unique buildings, golden beaches, and lots of shopping destinations for everyone. From this description, the country seems free and open-minded but when it comes to internet access, things are different. During the past couple of years, Kuwait saw increased censorship and government surveillance, so you'll need the best VPN while residing here. Luckily, we got a solution for you – so don't leave!
Best VPNs with Servers in Kuwait
Kuwait is, without a doubt, one of the richest countries on the earth. Thankfully, they're also rich when it comes to VPN servers, so here are the best providers with servers in this country:
PureVPN: PureVPN is a big name in the business. The company owns more than 2,000 servers in 141+ countries, including Kuwait. In this country, there are 3 servers based in Kuwait City, and they support all the premium features the provider has to offer.
HideMyAss: HideMyAss has "only" 1,100+ servers around the world but its performance is nothing worse than PureVPN. The provider has 2 servers in Kuwait City, allowing its residents to enjoy high-speed-high-security internet browsing.
Whether you're a resident of this country or not, using this kind of service is easy.
Simply buy a subscription from one of the providers we've mentioned in this article, install its apps, and enjoy your privacy. If you're interested in other VPN servers from Asia, you could also like our article about the best VPN in India.
Why People in Kuwait Use a VPN?
It is a Muslim country and we all know how overprotective they are when it comes to religion. The internet is a place where many of us can express our thoughts about it but not in this country. Let's see why most people passing by trying to use the best VPN for Kuwait.
Avoiding Government Surveillance

This country is VERY strict when it comes to surveillance. Every ISP or internet cafe owner must keep a record of his customer's IDs and names. Then, he must submit it to the Ministry of Communication upon request.
Furthermore, there's a case in 2002 where MoC took away licenses of 50 internet cafes for allowing access to pornographic websites.
How did they know about that? It's obvious – they conduct surveillance. Just six years later, the government had a new plan in its woodworks, regarding monitoring websites and blogs.
As the government said, the plan was to preserve the values of the country and protecting public order.
In 2017, the government came up with yet another surveillance plan for monitoring not only internet activities but also phone calls and messages. Its purpose was to keep the country's secrets and prevent insulting Islam.
Fortunately, the interior minister disapproved of it.
To put things into perspective, the Kuwaiti government is still conducting surveillance that you can avoid if you have a Virtual Private Network.
Avoiding Cyberattacks when Using Public Wi-Fi Networks
The statistics say that Kuwait faces roughly 5,000 cyber and digital crimes each year. Places like cafes, restaurants, and even gas stations are at increased risk. Because of that, using a Virtual Private Network when connecting to public Wi-Fi networks is almost a must.
Bypassing Geo-Restrictions
As you might've guessed, this country isn't a stranger when it comes to geo-restrictions. Watching US Netflix, Hulu, HBO+, and BBC iPlayer isn't possible (like in many others).
Sure, you can watch Netflix but US Netflix has a much bigger movie and series base, making this one almost useless. There are only a few VPNs that will work with Netflix. These on our following list will work, though!
The same applies to local TV shows because, as you know, you can't access them abroad. Even more people use a VPN to watch Champions League matches, for example.
So, whether you love streaming TV shows, movies, or sports events, this application can help you do that.
Torrenting Safely
Torrenting is a form of digital crime in Kuwait. When you think about it, it makes sense. If you download copyrighted material for free, it's like stealing someone's work. A Virtual Private Network can help you with this, masking your IP address, making it impossible for anyone to track you.
We never support pirating, though. But, if you want to try out certain software before you buy it, that's completely fine.
The Best VPNs for People Living in Kuwait
Every provider comes with its set of features, so don't expect the same performance. Here's what to look for in a provider for Kuwait:
Strict zero-logs policy
Ability to pass geo-restrictions
DNS and IP leak protection
Support for P2P
Our best picks are:
ExpressVPN
CyberGhost
NordVPN
Here are our thoughts about each of them:
1. ExpressVPN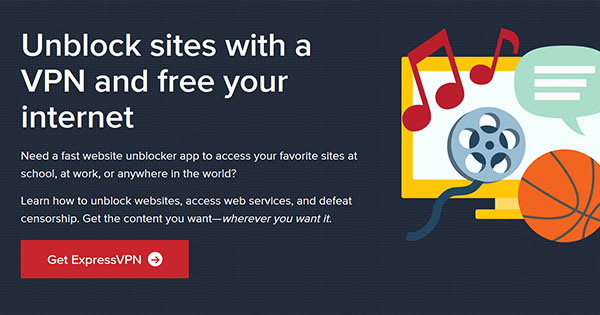 ExpressVPN is, by far, the best VPN provider to use while in Kuwait. Although its 3,000+ servers in 94+ countries aren't the biggest, the speed and performance make up for it.
If you didn't know, ExpressVPN is the fastest provider, that can even increase your internet speed if you often encounter bandwidth throttling by your ISP.
Furthermore, the provider can unblock any geo-restricted website or streaming platform. ExpressVPN is not only a good VPN for this purpose, it's also the best for Roku. Offering a plethora of security-oriented features, you'll also be safe while browsing the web.
There are 256-bit AES encryption, DNS, and IP leak protection, and a strict zero-logs policy.
There's a huge 49% discount accompanied by 3 free months for a 12-month plan at the moment. The provider also offers a 30-day money-back guarantee, in case you don't like it. But, this is highly unlikely to happen.
PROS:
Company based in the British Virgin Islands
Kill Switch
No leaks found
Unblocks Netflix, Hulu, HBO, and more
Strict no-logging policy
Great applications
CON:
Not the most affordable provider
---
2. CyberGhost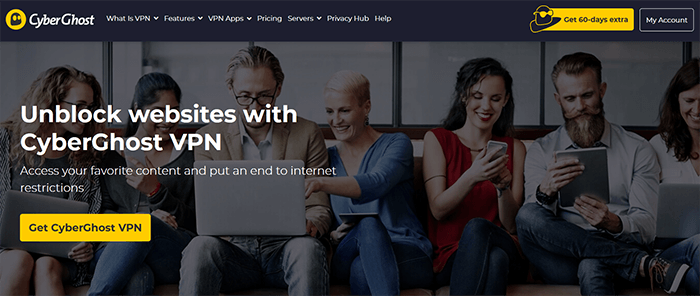 The biggest provider on the earth, CyberGhost, offers more than 7,000 servers worldwide. If you want a cheap, yet reliable VPN companion, this is the one to get. They offer solid speeds, enough even for hardcore torrent users and streamers.
Of course, almost every server supports P2P, making it easy to torrent whenever you want.
In terms of security, CyberGhost uses 256-bit AES encryption, also used by the US government. There's a zero-logs policy, meaning that the provider doesn't keep any of your data when using it.
If you want to wrap your whole ecosystem into a VPN web, you can do it, as the provider offers up to 7 simultaneous connections.
All the major platforms are supported and by that, we mean Android, iOS, Linux, macOS, Windows, etc.
PROS:
45-day money-back guarantee
Servers for P2P and streaming
24/7 live chat support
Automatic Kill Switch
Prices
CONS:
The ad-blocker feature is not very efficient
Doesn't work in China
---
3. NordVPN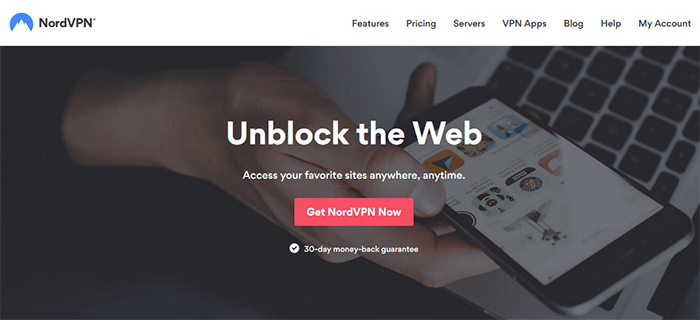 NordVPN will break down every geo-restriction like a true Viking. But, as much as it sounds like that, the provider isn't from any Nordic country! Instead, the provider is located in Panama, a country with minimal government surveillance, offering rock-solid protection.
256-bit AES encryption, Double VPN, kill-switch, DNS, and IP leak protection are just some of the features. Double VPN takes your internet traffic and filters it through 2 servers, for example.
This makes it impossible for the government to track you.
When it comes to speeds, NordVPN isn't the fastest. We would say it's in the top 3, just as it is on this list. All in all, a damn fine VPN for Kuwait or any other country!
PROS:
Very large server network (5,500+)
Impressive security features
NordLynx protocol
No-logs
Easy-to-use application
CONS:
PayPal isn't supported
No discount on the 1-month plan
---
Summary
Let's summarize what we just said. Kuwait is a country you don't want to mess with. Their harsh internet access laws include aggressive censorship and government surveillance.
Because of that, you need the strongest and the best VPN when accessing the internet in Kuwait.
In this battle, there can only be one winner and that's ExpressVPN. Judging by its enormous speed and a rich palette of features, this is the best provider for this country.
But the 2 others are also good choices, particularly if you're looking for an affordable solution.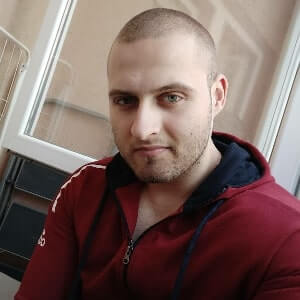 A professional writer with a Master's degree in Mechanical Engineering. Since his youngest age, he loves everything related to internet, technology, fitness, games, and dogs! He joined our team in order to bring his deep knowledge in security services, among which VPN is of course a key component.