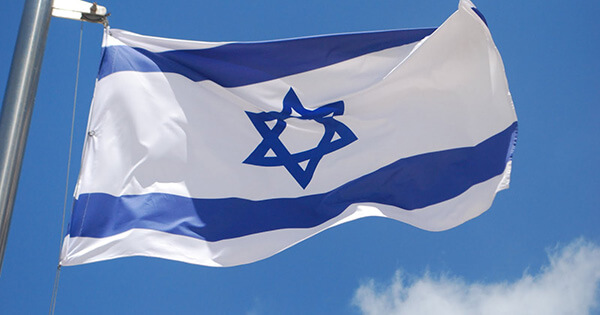 Are you wondering how hard it is to access the internet freely in this country? Luckily for you, it doesn't have strict laws regarding free internet access. This means that you can still be relatively free while exploring the depths of the internet. However, if you want to access geo-restricted video-streaming websites such as Netflix, that's where the problems arise. Also, the Israeli military blocked several websites that they deem could pose a national security risk. Having a VPN in Israel will help you get past all of these issues.
Best VPNs With Servers in Israel
Although the Israeli government won't always go guns-blazing on restricting different websites, VPN providers still have numerous servers there for the reasons we mentioned.
Whether you're traveling to or out of this country, it doesn't mean you have to miss your favorite shows on the local television. Here are our top 3 VPNs with servers in this country:
ExpressVPN: This provider represents one of the fastest options on the market. The servers in Israel support a variety of security options and provide a blazing-fast browsing experience.
CyberGhost: With over 7,000 servers around the globe, CyberGhost is one of the largest providers in the world. Allowing you to connect 7 devices simultaneously, it's an epitome of flexibility and versatility.
NordVPN: NordVPN is a favorite among millions of users worldwide. It has impenetrable security and will protect your privacy tooth & nail. Boasting over 5,400 servers, it's also one of the largest Virtual Private Networks.
Why People in Israel Use a VPN?
If this country has liberal laws regarding free internet access, why would people in Israel use a VPN? Well, every country has its limits when it comes to freedom. In 99.99% of cases, a VPN can help you get past these limits. Here's why people in Israel protect their privacy:
Unblocking Geo-Restricted Streaming Websites
Wherever you may be, you might love watching some TV shows and movies. Even those who don't have cutting-edge technology in their house love relaxing after a hard day at work.
Unfortunately, Israel is susceptible to geo-restrictions, especially when it comes to Netflix, Hulu, and HBO GO. On the flipside, local televisions such as Keshet and Mako are inaccessible out of Israel.
To be able to watch Netflix U.S., you'll need a VPN that could bypass these restrictions. The same applies to watching Israeli national televisions. Luckily for you, the VPNs that we mentioned above and reviewed below can do that for a not-so-hefty price.
Reading Uncensored News
The government in this country is hell-bent on censorship. There is content that's blocked in almost every country – pornography, websites for selling drugs and cannabis, and terror group websites.
However, Israel also blocks online gaming, which is very uncommon. If you want to play games online, you can't do it without a VPN.
Furthermore, the military is focused on censoring the media. Any content that the government deems dangerous to the country is blocked.  If you want to read uncensored, unsugarcoated news, you'll be better off with a Virtual Private Network.
Safely Access Public Wi-Fi Network
As you might have guessed, the internet infrastructure in this country is not the best. This puts a significant risk of cyberattacks, which happen a lot these days.
Not just every household but every public place with access to Wi-Fi is susceptible to these attacks. You, a random stranger who needs to access Wi-Fi in the local cafe, can also suffer the consequences.
If you have a VPN, you can just log in using your laptop or smartphone and you're good to go. You don't want someone to steal your data, especially in a country under surveillance like this.
Torrenting
While some people use a VPN for BitTorrent, the government in Israel always seems to turn a blind eye to this. With no cases of arresting people for torrenting copyrighted material, using a VPN for torrenting here will not make any difference.
The Israeli parliament even wanted to make torrents legal in 2013. However, if you already use the service for the reasons mentioned above, you'll be sure that your privacy is intact, regardless of the law.
The Best VPN for People Living in Israel
Before moving on to the reviews, let's see what people in Israel should look for in a VPN:
Unlimited bandwidth and stable connection.
Ability to pass geo-restrictions.
Zero-logs policy and other security features.
With this being said, our top providers are:
ExpressVPN
CyberGhost
NordVPN
Let's take a detailed look at each provider and see what makes them good.
1. ExpressVPN
We all know ExpressVPN, do we? This provider comes with second-to-none security features, as well as outstanding speeds.
Their servers in Israel boast a plethora of security and privacy-oriented features. PPTP, OpenVPN, L2TP/IPsec, IKEv2, and IPsec are all here. Of course, we also have IP and DNS leak protection accompanied by kill-switch.
Another great feature comes on top of all this like an icing on the cake – a zero-logs policy. This provider does not keep logs at all! Your search history and time spent on the internet is known only by you.
Since ExpressVPN doesn't store any of your data, you'll be flying right under the government and Google's radar.
This provider offers a 49% discount and three months free for every 12-month subscriber. And if you're not satisfied, you can take advantage of their 30-day money-back guarantee.
PROS:
30-day money-back guarantee
Good applications
Works with Netflix, Hulu, and other streaming platforms
Secure server network
No leaks
Very good speeds
---
2. CyberGhost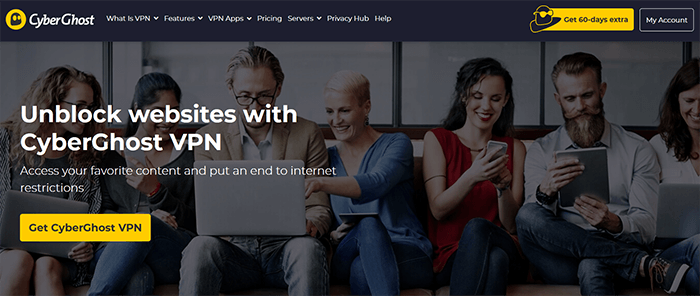 The second best VPN for Israel is our good ghost, CyberGhost. The company owns more than 7,000 servers around the globe, including servers in this country. As you can see in our full test of CyberGhost, the provider offers unlimited bandwidth in every country.
This means that your torrenting and Netflix streaming will get a significant bump. Security-wise, the provider shines like Xenon lights on your automobile. We have military-grade encryption, as well as DNS and IP leak protection.
Needless to say, the zero-logs policy is also here, so your data is known only to you.
You can connect up to seven devices using CyberGhost, even your smartphones and tablets if you have them. To put a strawberry on the icing, let's just say that it's the cheapest provider on the market now. So go get it!
PROS:
256-bit AES encryption
7 simultaneous connections
OpenVPN, WireGuard, PPTP, and L2TP/IPSec protocols
Huge server network
45-day money-back guarantee
CONS:
Doesn't work in China/Russia
---
3. NordVPN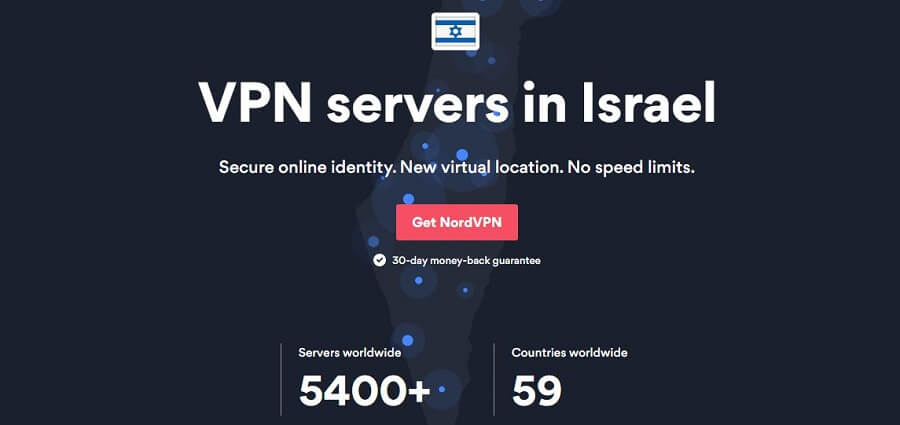 NordVPN is known for its Double VPN feature. The one that lets your data flow through two servers to avoid being traced by the government – yes, that one! When it comes to security, no one beats NordVPN.
Aside from the impenetrable security, the provider offers 5,400+ servers across 50 countries. Israel can now enjoy breezing through 4K content on Netflix US and torrenting games, movies, and music.
With 18 servers in this country, they got covered every part of it, making for an unforgettable internet experience.
It's available for iOS, Android, Windows, macOS, Linux, and even routers.
PROS:
Effective Kill Switch
Unblocks Netflix, BBC iPlayer
Live chat support
Interface of the app
CONS:
Expensive short-term plans
---
Summary
So, is a VPN necessary in Israel? We would say yes. Despite what many tell you, you can never rely on the government. The laws will always change and if you're not well-informed, these laws can have serious consequences on you.
For now, the country has liberal laws regarding this issue.
However, having a quality Virtual Private Network helps you stay anonymous online, which isn't tied to the law. Staying invisible hides you from hackers and numerous data-stealing groups.
For all these purposes, we recommend ExpressVPN – a numero uno provider for Israel.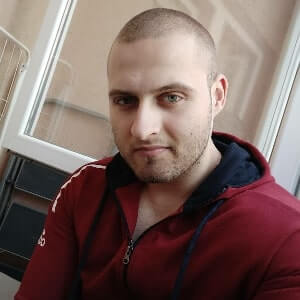 A professional writer with a Master's degree in Mechanical Engineering. Since his youngest age, he loves everything related to internet, technology, fitness, games, and dogs! He joined our team in order to bring his deep knowledge in security services, among which VPN is of course a key component.