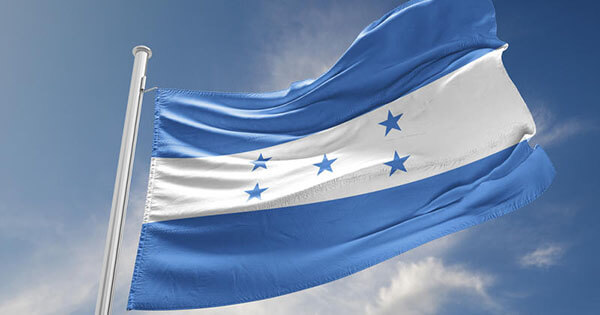 Honduras is, in many ways, similar to El Salvador. Both of these countries are located in Central America, with the difference being the size. This country is the second biggest in Central America and as such, having a reliable internet connection is a must. Knowing that you can communicate with your friends and relatives in other parts of the country is great. But, without a VPN, you're at risk of being tracked, and this is why we've chosen the best providers for Honduras. Just for you!

Best VPNs with Servers in Honduras
Honduras isn't the freest country regarding internet access but the situation still isn't critical there. For some things like streaming your favorite local TV shows out of the country, you must have a VPN, though. Here are our top providers with servers in this country:
HideMyAss: HMA is a provider that offers no compromises when it comes to speed and features. It has 1,100 servers in 190+ countries, as well as 2 servers in Tegucigalpa. These servers in Honduras support all the features that the VPN provider offers.
PureVPN: PureVPN has even more servers in this country – 6 of them. They are only a part of their 2,000 servers worldwide, supporting all the latest and greatest features, including military-grade security, P2P, etc.
Using a Virtual Private Network in this country is very easy. In most countries in the world, VPNs are totally legal to use, so don't be afraid. Buy the subscription from the desired provider, install the respective apps, and slide into the new internet-browsing world!
Why People in Honduras Use a VPN?
When browsing through your social media account or sharing some posts, using a VPN in Honduras can give you peace of mind. People in Honduras are aware of multiple benefits a service like this brings to the table, hence they use it. Here's why:
Avoiding Bandwidth Throttling from the ISPs
You know how it goes – you get what you pay for. But, when it comes to internet connection, things aren't always like that. Internet Service Providers have a weird, utterly obnoxious habit of throttling your bandwidth based on your data usage.
In Honduras, this is also a problem. Many ISPs claim that it's because they want to improve the internet speed for all users but in many cases, it's just a measure of saving cash for them. With you paying the same amount of money and them slowing down your internet, they save cash.
A VPN will help you with that, especially a fast one. It can improve your internet speed if you're often encountering throttling… but only in that case!
Stay Safe When Accessing Public Wi-Fi Networks
Honduras has a 'partly free' rating from the Freedom House, with a score of 46/100. This implies that not everything is perfect in this country. One thing that its residents suffer from is frequent cyberattacks.
Some third-party companies or hackers can easily steal your sensitive data, especially when using a public Wi-Fi network.
Sweeping through dozens of phones or laptops is easy for hackers in this case because these networks are unprotected. There's a case that transpired in October 2012 and is related to the cybercriminal.
A popular Honduran digital newspaper was attacked and their website was brought down for 48 hours. Luckily, they continued to work normally after that and no sensitive information was exploited.
Bypassing Geo-Restrictions
Even if you're living in a country that belongs to the United States, you'll encounter some geo-restrictions. Honduras is no exception. Accessing US Netflix, BBC iPlayer, Hulu or HBO is impossible in this country, hence a VPN is needed. This is the best way to unblock a blocked website.
By using a VPN, you can connect to the IP address in a particular country and enjoy your streaming. People in Honduras often use a VPN for this purpose.
Torrenting
Torrenting isn't a big problem in Honduras. But, you never know when this can change. It feels bad to be caught downloading your favorite game from torrent and being forced to pay a fine or get arrested.
In this country, you'll rarely, if ever encounter that. However, being safe means taking the necessary precautions.
Speaking of games, if some video games are not available in your area, you can use a VPN to solve the issue.
The Best VPNs for People Living in Honduras
Not every provider offers the same set of features. However, one is clear – every provider offers you safety and security on the internet. Here's what to look for in a VPN for Honduras:
Military-grade security.
Fast torrenting speeds (upload and download).
Ability to pass geo-restrictions.
Compatibility with major devices and platforms.
1. ExpressVPN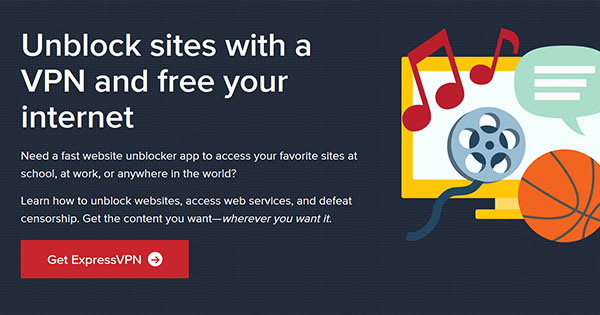 ExpressVPN is the king of all VPNs, thus being the best choice for Honduras. This provider is known for its insane speeds that can put to knees every ISP throttling attempt. Being able to break every geo-restriction, you can enjoy your favorite Hulu shows during a lazy & hazy Sunday morning.
This is possible thanks to its MediaStreamer.
MediaStreamer is sort of a Smart DNS service for unblocking this kind of content. ExpressVPN also has a huge base of servers around the world – 3,000+ of them in 94+ countries.
All of these servers support high-end features in terms of security. So, DNS and IP leak protection are here, as well as P2P, and 256-bit AES encryption.
Last but not least, the provider isn't all that expensive. Right now, they offer a 49% discount and 3 months free for an annual subscription plan. If you don't like it, you can always get your money back during a 30-day money-back guarantee – no questions asked!
PROS:
The best solution to access Netflix US, Hulu, HBO
Great speeds
30-day money-back guarantee
Kill Switch
Easy-to-use app
No leaks
---
2. CyberGhost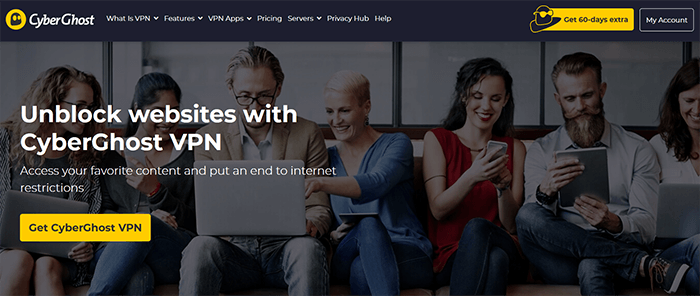 CyberGhost is another provider with awesome features for the price. It's a Romania-based provider that sports 7,000+ servers around the world, making it the biggest in the game. Some say that size doesn't matter but in this case, we must disagree.
Covering almost the entirety of the planet, you can connect to any country you want and access its local TV, for example.
Furthermore, CyberGhost can also bypass geo-restrictions, so websites like Amazon Prime Video, Hulu, and Netflix are all available. Security-wise, there's 256-bit AES encryption, as well as zero-logs policy, for privacy you've never seen before.
Their apps are compatible with all major platforms and up to 7 simultaneous connections are allowed. Definitely, you get more than you pay for.
PROS:
45-day money-back guarantee
Servers for streaming and P2P
90+ countries available
Provider based in Romania
Good value for the price
CONS:
Connection time to a server
Ad-blocker not very effective
---
3. NordVPN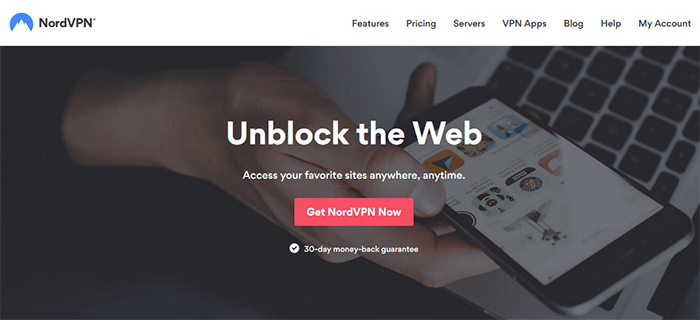 NordVPN is a provider from Panama, operating more than 5,500 servers worldwide. When it comes to performance, it's one of the top VPN providers in the game, especially in Honduras. Focused mainly on security, they offer 256-bit encryption and a Double VPN feature.
Double VPN filters your internet traffic through 2 servers, making it untrackable by the government, hackers, or any third-parties. There's also a strict zero-logs policy, further strengthening your privacy and security online.
In terms of speed, it's not the fastest but it's more than enough for torrenting, streaming, and browsing the internet.
PROS:
6 simultaneous connections
Applications
Servers for P2P
No-log policy
CONS:
"Only" 60 countries covered
Not the best speeds
---
Summary
Honduras is a country with a few compromises regarding internet access. ISP throttling, geo-restrictions, and cybercriminal are only some of the problems in this country.
Luckily, a reliable Virtual Private Network provider can fix these issues. The best provider for this country is ExpressVPN.
With it, you can enjoy blazing-fast speeds, all while you're kept secure from anyone that wants to track your internet activities. ExpressVPN, judging by its astounding performance, is a clear winner.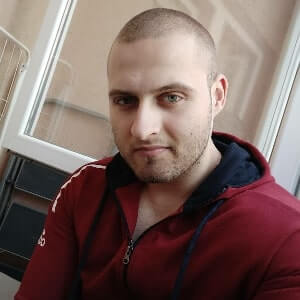 A professional writer with a Master's degree in Mechanical Engineering. Since his youngest age, he loves everything related to internet, technology, fitness, games, and dogs! He joined our team in order to bring his deep knowledge in security services, among which VPN is of course a key component.