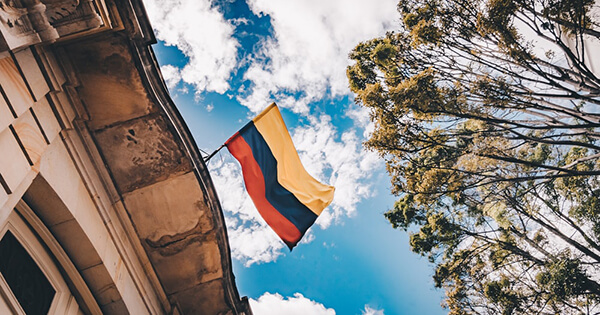 Even in a country with a great deal of freedom regarding internet access, you can experience some limitations. It is a country in which you can access all the popular websites without hassle. But, the government can still order your ISP to track your online activities. Because of that, using a Virtual Private Network will keep your privacy intact, preventing others from tracking you. Not all VPNs are the same, hence we decided to make a list of the best providers for Colombia.
Best VPNs with Servers in Colombia
If you're traveling out of this country, you'll probably miss your favorite shows on the local television. Having a Virtual Private Network at your disposal is always a good thing because you can watch theme even on a different continent! Here are the best VPN providers with servers in Colombia:
ExpressVPN: ExpressVPN offers more than 3,000 servers worldwide and is known for its blazing-fast speeds. The provider doesn't cut any corners when it comes to performance, making it the best choice for this country.
CyberGhost: CyberGhost is a Romania-based provider with almost 7,000 servers around the globe. They have 4 high-speed-high-security servers in Bogota, which is perfect for accessing some local TV abroad.
IPVanish: It is a reliable, yet affordable provider with more than 1,500 servers in 75+ countries. When it comes to Colombia, there are 4 servers stashed in Bogota.
Setting up your application in this country is very easy and can be done in a few minutes. After buying a subscription, you just need to install the app of your provider and access the internet via that app. Now, you can enjoy your freedom to the fullest!
Why People in Colombia Use a VPN?
When accessing the internet, there's always one question lingering inside your head – can my activity be tracked. The answer is – yes, it can, and it's tracked as we speak! But, if you use a VPN, you'll save yourself sleepless nights wondering about it.
Here's why people in Colombia try to use the best VPN:
Avoiding Government Surveillance
As we said, it is an open-minded country in terms of internet freedom. You can access all your favorite websites – Instagram, YouTube, Twitter, Facebook, etc. But, despite this, the government ordered all ISPs to track the internet activities of their customers.
Although you aren't monitored directly by the government, there's an ISP, standing between.
If your Internet Service Provider notices some "suspicious" behavior, it can report it to the government and you can be charged or arrested. Although there's no censorship from the government, Colombia is known for self-censorship.
Responsible for this trend are journalists. Many of them are killed or sent death threats, especially when they report about corruption and drug trafficking. So you better fly under radars.
Torrenting Anonymously
Colombia has strict laws regarding copyright violations. Everything that you download from your favorite torrent website is a copyright violation. Games, music, movies, and books, if not royalty-free, are considered copyrighted.
There's also the case to prove this. One user who posted an academic article on Scribd got 8 years in prison because of that. So, before accessing and using BitTorrent in Colombia, always use and activate VPN protection!
Saving Cash on Flight Tickets
A VPN is so versatile, that it can help you save money – at least on flight tickets! Users in this country are aware of this and they often use a VPN because of that. Your flight ticket price won't be the same around the world.
If it's cheaper in Spain, for example, you can log into the server from this country and buy it.
Thanks to this easy trick, you'll be able to save some cash on your flight ticket bookings, so check it out!
Accessing Geo-Blocked Websites
Bypassing geo-restricted websites is impossible without a VPN. Whether you just want to watch US Netflix of local Colombian channels outside the country, without a Virtual Private Network (it helps you change your location virtually), you can't do that.
This is why many residents of this country use it.
Many people use a VPN to watch MotoGP for free on foreign TV channels, for example. Whatever is your case, know that you can use it in any country.
The Best VPNs for People Living in Colombia
Every provider has a different architecture that offers unique features. Here's what features are needed for a Virtual Private Network in this country:
Ability to pass geo-restrictions
Outstanding security and obfuscation features
Fast torrenting speeds (upload/download)
Compatibility with major platforms
The best VPN providers for Colombia are:
ExpressVPN
CyberGhost
NordVPN
Let's see what makes them perfect for it!
1. ExpressVPN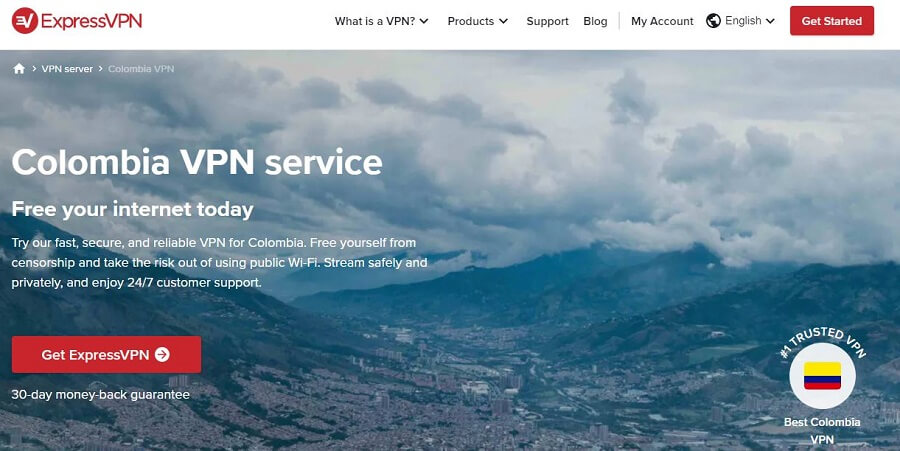 ExpressVPN comes equipped with all premium-grade features, akin to Char 2C, a well-known French tank from WW1. This means that you can successfully wage war against the government's spying attempts.
Aside from that, ExpressVPN is known for its neck-breaking speeds, which makes it among the best in the world.
People will also love it because of its security features. There's rock-solid 256-bit AES encryption, kill-switch, DNS, and IP leak protection. Even if the system fails, which doesn't happen, your IP will not leak, preventing you from being exposed.
The great thing about this provider is the zero-logs policy. This means that they don't keep your internet browsing data on their servers. As icing on the cake, there's compatibility with all major platforms.
There are even some VPNs for Firestick and ExpressVPN is one of them.
Now, the strawberry on the icing is its 49% discount. This deal applies to the 12-month plan and even includes 3 free months. Furthermore, there's a 30-day money-back guarantee, so don't miss this out!
PROS:
5 simultaneous connections
Best speeds on the market
24/7 customer support
Applications
Helps you bypassing any blocks or geo-restrictions
Kill Switch feature
CON:
The service is a little bit expensive
---
2. CyberGhost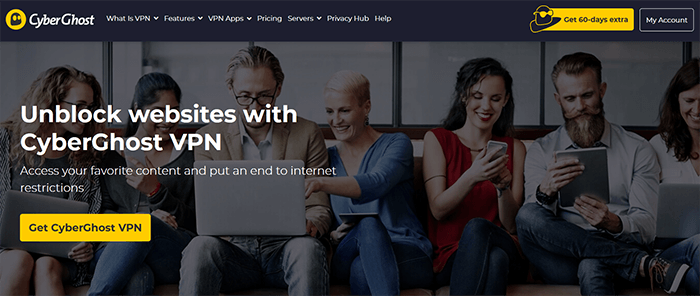 CyberGhost is based in Romania, the same place where Lord Dracula was born. But, this one isn't as scary – in fact, it's user-friendly! With 4 servers in Colombia, this ghosty VPN provider has everything users in this country need.
From high speeds to outstanding security protocols, everything is jam-packed!
Speaking of security, CyberGhost also offers a 256-bit AES encryption, coupled with a beautiful, intuitive interface, great for newcomers. There's also a zero-log policy, so don't be afraid to visit your favorite kinky websites, as you won't be detected even by the provider itself.
A 45-day money-back guarantee means that you won't lose a single penny if you don't like it.
PROS:
Simultaneous connections on up to 7 devices
7,000+ servers in 90+ countries
A great solution for streaming and torrenting
Company based in Romania
Ad-blocker feature included
CONS:
Shady past of its parent company
---
3. NordVPN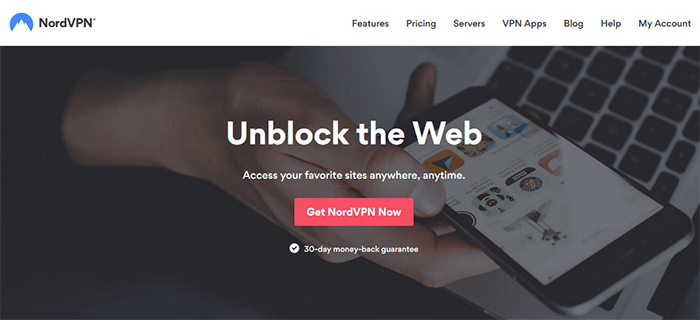 If you spend your time watching tech YouTubers, you've probably heard about NordVPN. And since your favorite tech junkies use it, there's nothing more to say. But, we'll say it anyway.
This is one of the largest providers, boasting more than 5,400 servers worldwide.
Speed-wise, it's not as fast as ExpressVPN but it's pretty close. Simply put, it's enough for some torrenting or streaming 4K Netflix content for your movie nights. Boasting 256-bit encryption, this is the most secure provider on the planet.
There's even a Double VPN feature for an additional layer of security, like a thick layer of Nutella on your pancakes. Smash the button below and see if it works for you!
PROS:
Big promotions
Impressive security features
Large server network
No-log policy
CONS:
Expensive short-term plans
---
Summary
To summarize, the best VPN provider for Colombia is ExpressVPN. It offers a bit of everything for every user. Or should we say – a LOT of everything? Truly, this is a remarkable provider with a rich history of success each year.
If you want to experience super-fast speeds, enjoy your share of privacy, and anonymity in Colombia, this is the one to go for.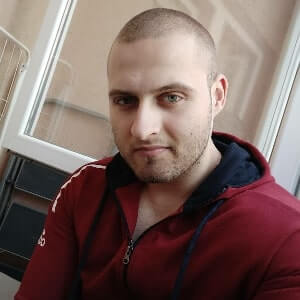 A professional writer with a Master's degree in Mechanical Engineering. Since his youngest age, he loves everything related to internet, technology, fitness, games, and dogs! He joined our team in order to bring his deep knowledge in security services, among which VPN is of course a key component.