Flixtor is, or better said – was, among the top websites for free movie and show streaming. It provided a much-needed break from paid services like Netflix or Hulu, letting its users sink into the robust database that it had. Recently, Flixtor went down, with no prediction of when it's going to appear again. As a result, people started searching for alternatives to Flixtor that could provide the same experience. Luckily, we found the best alternatives to Flixtor, so stay with us to learn more about them.
Best Flixtor Alternatives that Work in 2023
To save your time, we decided to talk more about Flixtor alternatives right from the bat. We selected five choices that will reliably work in 2023, making it easy to jump right into the free streaming joy.
1. Popcorn Time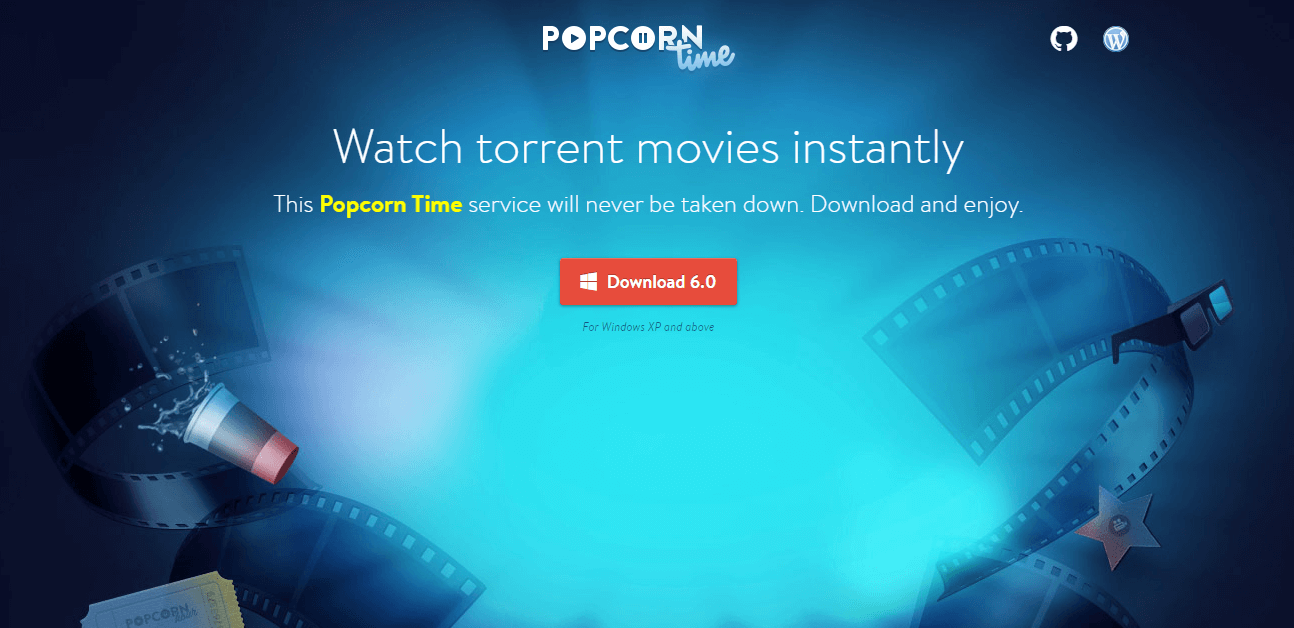 When watching movies and series, it's always a popcorn time. But, to watch them for free, you need Popcorn Time. Popcorn Time is perhaps the most popular streaming, P2P-based platform at the moment. Which is why it is the best alternative to Flixtor in our opinion.

Yes, you've read that well – this is a platform and not a website. The website here serves only as a means of downloading the app, after which you'll need to install it and gain access to its content.
This is a P2P app that functions similarly to any torrent client. When you initiate the stream, the app picks "chunks" of that stream from different torrent sites and downloads a movie/show to your computer.
It's like downloading a torrent, but at the same time, using it. We like that Popcorn Time allows for functionalities like adding a subtitle, selecting a video quality, and so forth. The best thing is that you can download it for Android, Linux, macOS, and Windows devices.
With so many apps available, you'll be able to enjoy streaming even on the fly, given that you have a stable internet connection.
To conclude, Popcorn Time is the best alternative to Flixtor we've found in 2023.
2. Project Free TV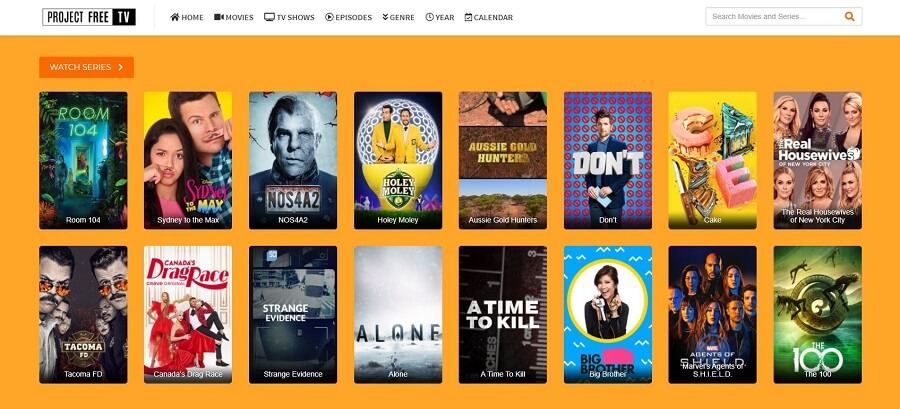 Project Free TV is much more limited when compared to Popcorn Time. Still it is a great alternative to Flixtor.
Popcorn Time allows you to watch movies and shows, while Project Free TV focuses on TV shows. That's not a bad thing, especially if you like watching shows like NCIS, Criminal Minds, and The Voice.
Unlike Flixtor, this isn't a streaming site. It's a TV show search engine, where you can type in the name of the show, find it, and stream it using a third-party website. To clarify, the website redirects you to the source of the video, where you can enjoy the stream.
The video quality isn't very good and to find a working link, you'll have to try a few of them. Also, the third-party website will sometimes show some ads or prompt you to download a TV show you want. We don't recommend doing so because of security issues.
In terms of content variety, Project Free TV has extremely good coverage, so don't worry about missing a single episode!
3. Watch Series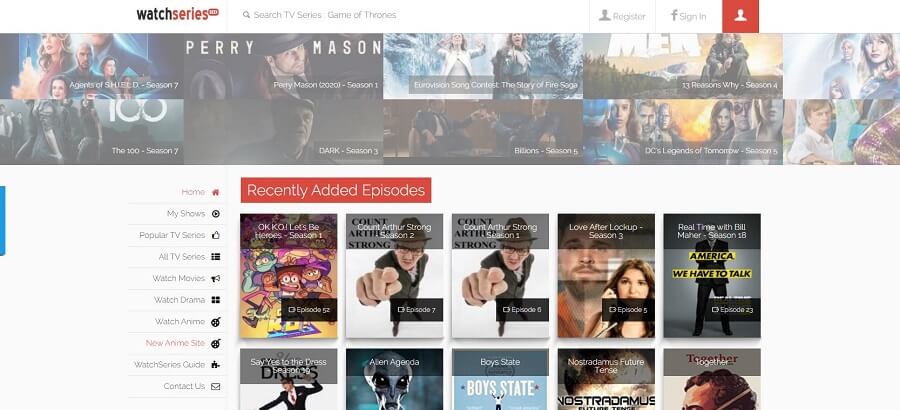 Despite its self-explanatory name, Watch Series is a versatile streaming site hence it is a good alternative to Flixtor.
It offers both movies and TV shows, with multiple categories to choose from. You can choose different genres, see what's popular, and check out the newest episodes of favorite shows.
Watch Series is extremely intuitive, making it easy to jump right into the movie or episode you like. Furthermore, it's very responsive and you won't wait for an eternity to load the page or a movie. Much like the previous entry, Watch Series uses third-party sources for streaming.
And because of that, using it can sometimes be a pain in the butt. It's littered with ads and pop-ups that'll make you punch anything that's close to you. But, if you use a VPN in conjunction with an ad-blocker, you should be safe and sound.
Needless to say, if a third party requires you to download something, don't do that.
4. MoviesJoy
MoviesJoy is, for many, the best free streaming service out there. For us, it's a pretty good alternative to Flixtor if you care about footage quality and an extensive movie and show database.
Here, you'll enjoy an ad-free experience, with no pop-ups, trackers, and annoying advertisers.
Quality junkies will be happy that some movies and shows can be watched in HD resolution – 720p, to be exact. While 1080p isn't available, having 720p is pretty good for a free streaming service. The downside is that not every bit of content is in HD, and some of them are even recorded in a theater, with poor quality.
One thing we found annoying here is that there aren't typical streaming tools. For instance, you can't turn off closed captions, even if they annoy the hell out of you. If that's not a big deal, however, MoviesJoy will provide you with an exceptional streaming experience akin to Flixtor.
5. SubsMovies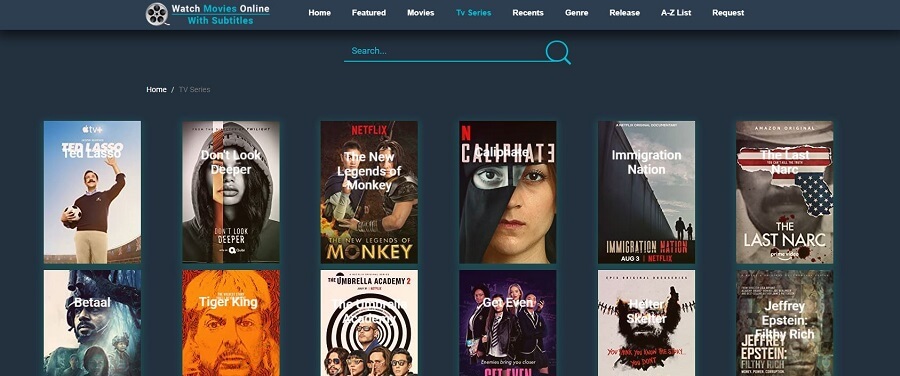 If you don' want to take chances with third parties and their shady tactics, SubsMovies is a great alternative to Flixtor. It's a website that looks rather simple but is more robust and powerful than many other websites of this kind.
It offers a plethora of TV series, but also popular and new movies that you can watch with a single mouse click. The best thing about SubsMovies is that movies and shows are hosted directly on the website, so you won't cross the third-party soil.
Moreover, the quality of the footage is pretty decent. You can find HD shows and apply subtitles if you want. We like that you can even translate the subtitles directly to your language. Just pause the movie and see translate the subtitle in a matter of seconds.
Why Using a VPN for FREE Movie & Show Streaming is a Must
When streaming through websites like Netflix, Hulu, HBO GO, or Disney+, you need a VPN to unblock these sites. However, when engaging in free streaming, you expose yourself to many security risks that will bite you in the ass sooner or later.
Here's why you should always use a Virtual Private Network when visiting alternative sites to Flixtor:
Avoid Copyright Violation Claims
Let's get something out of the way. Streaming on paid websites isn't going to get you into trouble. Netflix, for instance, is a fully-licensed website that has a license for every movie or show that it hosts.
Free streaming sites, on the other hand, are violating copyright by providing means to access copyrighted content for free. In this case, the user who takes advantage of this is also a copyright violator, hence he's eligible for punishment from the government.
Avoid problems with ExpressVPN >
The way you get detected watching free movies and shows is trough your Internet Service Provider. Your ISP sees everything you do online, and if there's something suspicious, it can report your activity to the government.
If that happens, the government can impose some hefty fines or even jail time in some jurisdictions. A VPN will help you here by hiding your IP address, making it impossible for the ISP to see you. When it can't see you, it can't see your activities, leaving you free to do whatever you want online.
Bypass Geo-Restrictions
Geo-restrictions are another problem you may encounter. Some of the websites we mentioned above could be unavailable in your country. Or perhaps, a streaming site might categorize its shows and movies based on your location.
In that case, you need to change your online location and "fool" the website into thinking that you're from another country. To do so, connect to a VPN server in another location and visit the website you want.
This is very simple to do with this service and is a mandatory thing for unblocking sites and staying safe online.
Avoid ISP Throttling
ISP throttling, once again, has something to do with ISPs. These guys give you internet access but they're also cunning and unfair. When you consume large chunks of data, they tend to slow your connection down intentionally because you consume more than they're willing to give you.
This happens not only when streaming, but also when torrenting. If it happens, your speeds will be miserable, which will be detrimental to your streaming experience and browsing in general.
With a VPN, hiding your IP will be a piece of cake and will prevent your ISP from throttling your bandwidth. This way you will be able to use the best alternatives to Flixtor without any limitation.
Hide from Advertisers and Trackers
Some of the sites from above will transfer you to a third-party site for streaming. This site will, most likely, generate ads and pop-ups that do more than you think. They have malicious codes for hijacking your browser in a simple way.
The "X" button used for closing the window is actually a trigger to download a code. When you do so, the code is downloaded and trackers follow your online activity. Some VPNs have ad and tracker blockers that will automatically block ads, letting you browse hassle-free.
Best VPNs for Free Streaming on Flixtor Alternatives
With everything we said in mind, let's check our recommended VPNs for free streaming that will give you enough speed and security.
1. ExpressVPN – the best option in 2023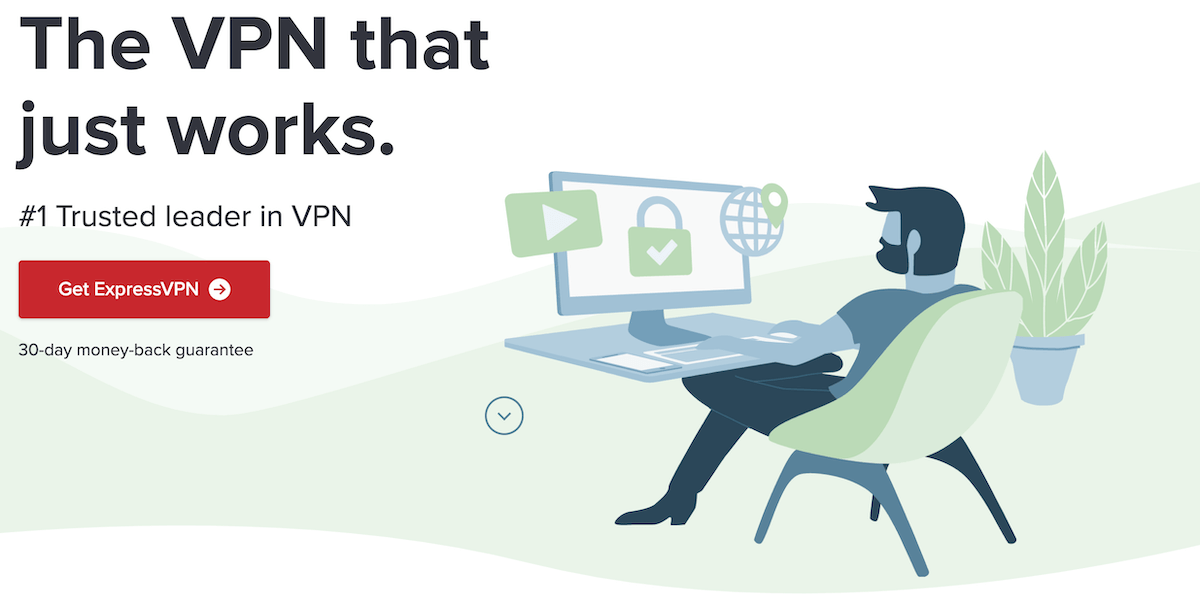 ExpressVPN managed to win the battle on our ranking of the fastest VPNs, with incredible results. It came out as the fastest of the bunch, which is a necessary thing for streaming even in lower resolutions. Apart from being fast, ExpressVPN offers many other features under its sleeve.
For the start, it has 3,000+ servers in 94 countries around the globe. That's truly an impressive number, which defeats many premium providers out there. To accompany its great speeds, ExpressVPN includes 256-bit AES encryption and a kill switch.
They will keep your connection intact, making it impossible for anyone to intercept it. We like that there's a zero-log policy, too, which is crucial for this purpose. This means that the provider stores no logs so that the government or your ISP can't see what you've done online yesterday, day, or month ago.
ExpressVPN's unlimited bandwidth will make you feel in control of your streaming. Actually, you don't have to control anything with these unlimited offers! Oh, and one more thing – ExpressVPN has a 49% discount in place, for its annual plan, plus 3 months FREE.
If you don't like it, there's a 30-day money-back guarantee that you probably ain't going to use. Want more infos about ExpressVPN? Check out our ExpressVPN review.
Unblock Flixtor Alternatives With ExpressVPN >
2. NordVPN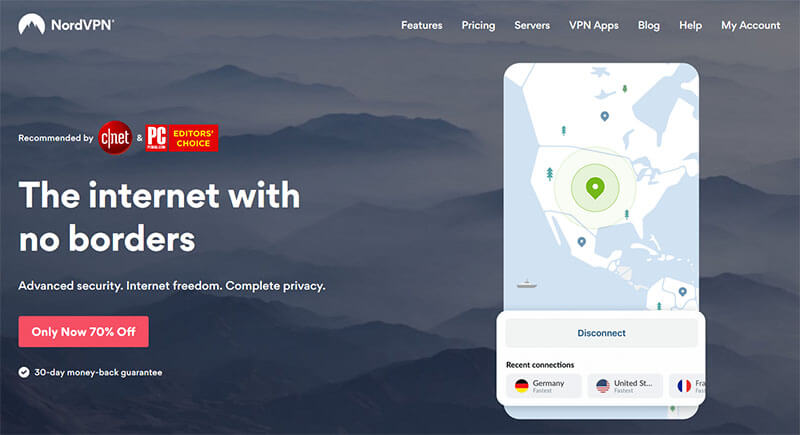 NordVPN went hand-to-hand with Flixtor, similarly to what you can expect of Flixtor alternatives. This provider is amazing for unblocking streaming sites, but also enjoying buttery-smooth streaming. Thanks to dedicated streaming servers, this activity will be more enjoyable than ever.
The provider packs 5,600+ servers in 60 countries, letting you choose from a huge server coverage. Streaming lovers will be glad to have such a fast provider that will let them enjoy HD videos on MoviesJoy or Popcorn Time.
And if you care about security, NordVPN deploys 256-bit encryption every time you connect to its server. Users in China can use obfuscated servers for free internet access, while those who like to experiment can go for NordLynx. NordLynx is a WireGuard-based protocol that promises faster speeds and better security.
NordVPN doesn't store any logs, which will preserve your privacy when surfing the depths of the internet. If you love watching Popcorn Time as a Flixtor alternative, it will adequately protect your P2P activity so that your ISP won't see what you're doing online.
Get NordVPN to use it with Flixtor Alternatives >
3. CyberGhost

Are you up for some money-saving? Let us introduce you to CyberGhost, a Romanian VPN provider that offers more than you pay for. CyberGhost is simply phenomenal for accessing sites like Flixtor, thanks to its fast speeds and impeccable security.
You get dedicated servers for streaming, with superb connection stability that won't screw you over when the important scene comes. This will let you enjoy free streaming to a full extent, with no hiccups or stuttering in the process.
CyberGhost has 7,000+ servers, which is the largest number on the market. We find it great for bypassing geo-restrictions or enjoying torrenting due to military-grade encryption and a strong IP/DNS leak protection.
Ad-blocker makes its return, and as we said, it will help you avoid annoying third-party advertisers easily. Should you decide to go for CyberGhost, we recommend its 3-year plan. It offers the largest discounts and 2 months free, coupled with a 45-day money-back guarantee.
Can't get more generous than this!
Enjoy Flixtor Alternatives Safely With CyberGhost >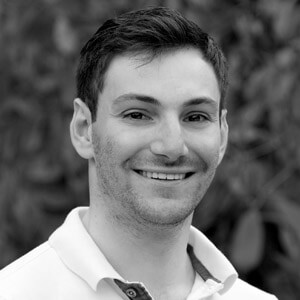 Flo is the founder of the-bestvpn.com. Really concerned about security on internet, he decided to create this website in order to help everyone find the best VPN. He's got a Business School background and now is 100% dedicated to keeping his website alive.