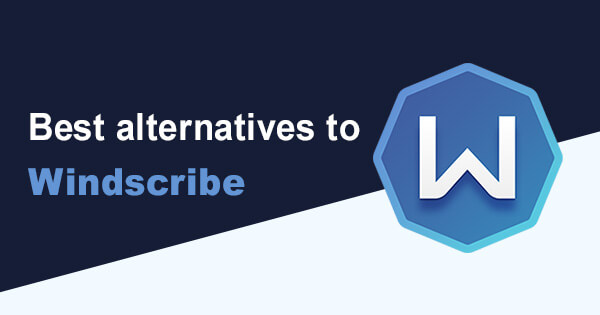 If you have ever searched for a free VPN provider, you have probably come across Windscribe. Their free 10GB/month plan is something that can be of help for those with tighter budgets. However, this Canadian VPN provider also offers a paid plan that has over 500 servers in more than 50 countries. It offers great device compatibility, usability, and good advertising that led Windscribe to over 1 million subscribers.
Still, the fact that it is popular doesn't necessarily mean that it is of optimal quality. We have done a thorough review and found this provider to be lacking in a couple of aspects.
If you were interested in subscribing to Windscribe, we suggest you read on to learn more about its weaknesses and the reasons why should look at alternatives.
Why Can Windscribe Be Disappointing?
First and foremost, it is important to note that we will be talking about the paid Windscribe plan. It is highlighted by unlimited data transfer, as well as a few hundred locations that you can connect from.
Additionally, its pricing options are similar to the options offered by NordVPN and CyberGhost. However, while it may be affordable, there are a few elements that drive us away from recommending it to everyone.
Weakness #1: Limited Torrenting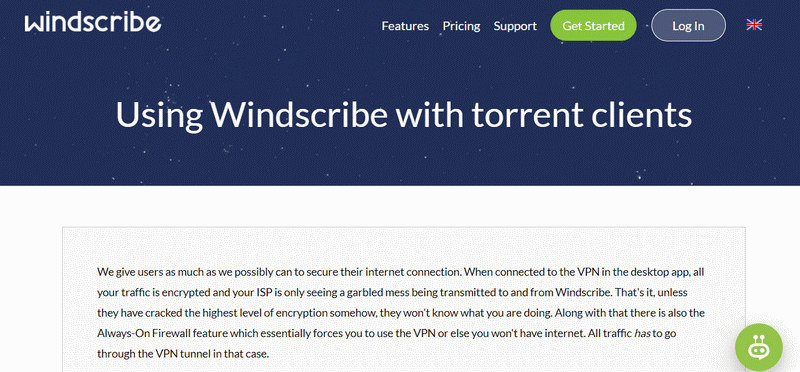 If you were hoping to use this provider for peer to peer transfers, then you are better off looking elsewhere. Now, this provider is not lacking in leak protection, considering that the risk of DNS leaks is pretty low.
This is mostly due to the built-in kill switch. Unfortunately, while Windscribe allows for torrenting, you are not going to be able to do it with most of their servers.
What we found out is that this ability depends on the copyright laws of the specific country. Thus, in most cases, given the potential of infringements, torrenting will be locked.
We did a couple of test sessions to prove this theory and found that the US and EU servers don't allow this. While you will probably have better luck from South America, Asia, or Australia, the performances offered are sometimes disappointing in these locations.
This means that you can't rely on this VPN for torrenting due to the copyright laws and connectivity that is not at an optimal level.
Weakness #2: Sketchy Refund Policy
There are several issues that we have with their payment plans. Yes, the pricing is reasonable, but once you subscribe, you have no more than 3 days to ask for full reimbursement.
This is quite disappointing, as with most leading providers, you have at least 30 days to request a refund. This means that, once you pay the subscription fee, you should just consider your money to be gone.
3 days is not enough time to test their service and decide whether you want to request a refund or not. Even if you manage to do that within a short window of time, you will probably still have issues getting your money back.
We say this because of how unreliable their customer support is. It is safe to say that, when it comes to customer satisfaction, Windscribe is certainly not an optimal provider.
Weakness #3: Non-existent Customer Support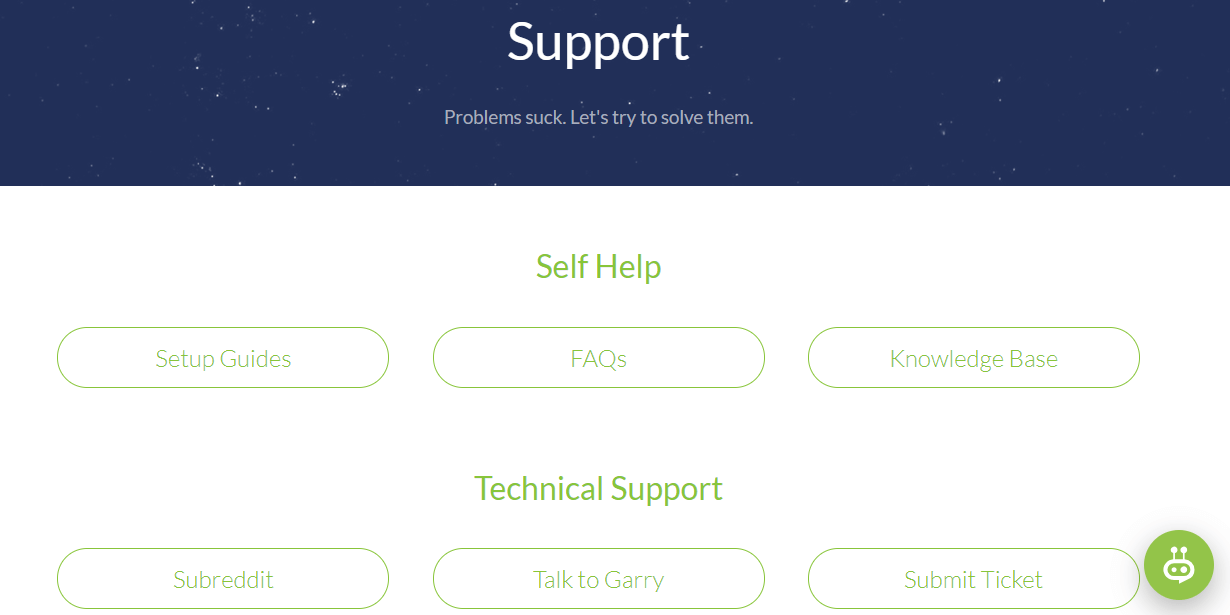 To be honest, we don't know what would be worse – to not have a form of contact at all or to have one that is completely unreliable.
The thing is, while this Canadian provider does offer a live chat feature, it is ridiculous. We wanted to find out more about what servers they offer and what the uptime is on the ones that are set in Asia and Australia.
Unfortunately, the answer that we got looked like it was sent from a bot that was simply copy-pasting what was declared in their terms of service.
The fact that they claim 24/7 support and are not able to provide it is a huge issue.
Keep in mind that they also offer an email response ticket that we tried out, and once again, we didn't have a good experience.
First, we waited for over a day to get a response, and once we did, it was very similar to the one from the live chat. Having effective customer service is the highlight of many fan favorites, including CyberGhost.
Weakness #4: Slow Servers
Maybe the main issue that we had with Windscribe as a provider was the fact that the servers that they offer are incredibly slow.
We tested a location set in the central US and found that the speed drop was 70% both for upload and download. Additionally, we had huge issues with the ping that spiked to 150 ms.
We didn't do much better with the Canadian server, considering the speed drop was almost the same, just with a somewhat lower ping.
Last but not least, we tested the one that was closest to us, which is set in London.
We found that our download speed was reduced by 50%, while our upload speed went down by 60%. Considering our proximity to this location, this is not allowable!
Also, it is possible to unblock Netflix only via a few servers out of the almost 500 that they offer.
Weakness #5: Five-Eyes Jurisdiction
While Canada may have somewhat better data retention laws than the US, it is still nowhere close to optimal. This country is still a part of the Five-Eyes alliance.
Thus, any data or private info that Windscribe stores can be handed over to the local authorities of the US, the UK, Australia, New Zealand, and Canada. In our opinion, this is not suitable if what you were hoping for was safe and secure browsing.
Weakness #6: Unavailable Servers

Finally, when it comes to the weaknesses, out of almost 500 locations, only 25% have a reliable operating time.
During our experience, we encountered the issue of unavailable servers in Australia, New Zealand, Brazil, and part of the EU.
Favorite Alternatives to Windscribe: 3 Paid Providers
Considering the aforementioned review of the cons, it is quite clear that you are better off searching for a relevant replacement to Windscribe.
We did our best to find providers that offer a secure connection and the ability to bypass restrictions. We also looked for alternatives that come at an affordable price point.
ExpressVPN: The Best Alternative to Windscribe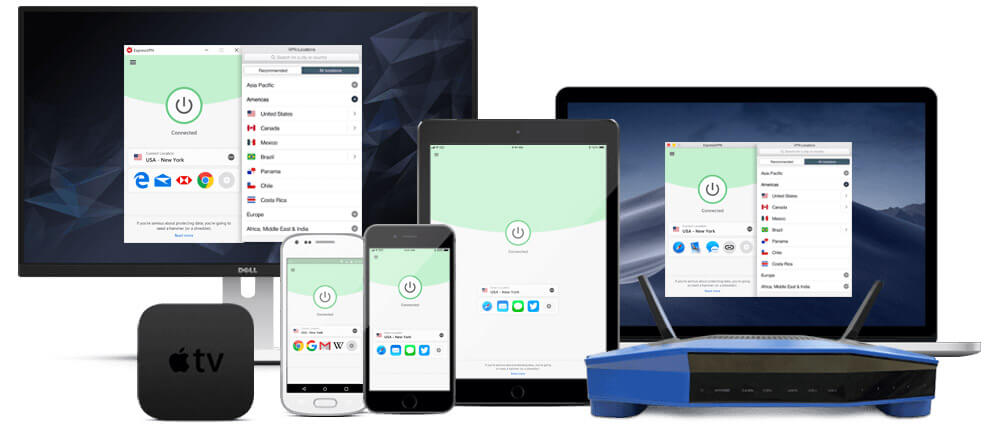 As one of the main issues with the aforementioned provider, we listed slow server speeds. For this issue, the best replacement is ExpressVPN, which is a global service highlighted by more than 3,000 servers worldwide.
It is important to note that this provider ensures optimal customer satisfaction by focusing on a no-log privacy policy. It also has a set of tunneling protocols and 256-bit AES encryption, which stands as the industry standard.
The fact that this VPN offers fast and reliable servers and that you shouldn't encounter a speed drop that is higher than 10% make it a worthy choice.
We had stress-free experiences with the locations in the US, Canada, the EU, and Brazil. They also boast a kill switch and you will not have to worry about leaks with this Virtual Private Network provider.
CyberGhost: A Great Replacement for Windscribe, Particularly for Customer Service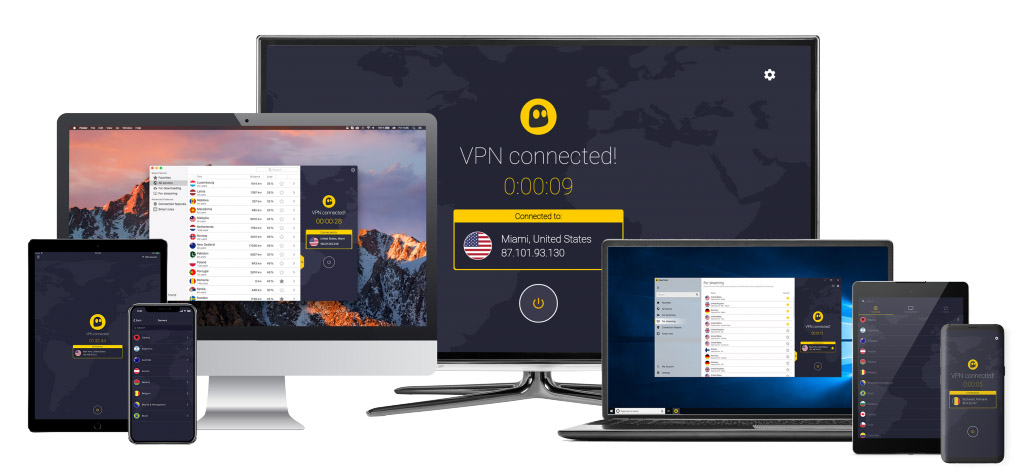 We said that the customer service offered by Windscribe is virtually non-existent. CyberGhost is a perfect example of how this aspect should be settled.
The live chat that they are proud of is available 24/7 no matter where you are located. The best thing about it is that you will not be talking with bots but rather professionals that are both friendly and helpful at the same time.
If for whatever reason, you were not able to settle for the issue through this option, you can try the same with their email ticket system.
From our experience, it doesn't take longer than a couple of hours to get a relevant response. Apart from effective customer support, CyberGhost is considered to be one of the fan-favorites.
This is due to its affordable pricing, as well as its huge server park with more than 6,700 locations you can connect to.
NordVPN: The Safer Option than Windscribe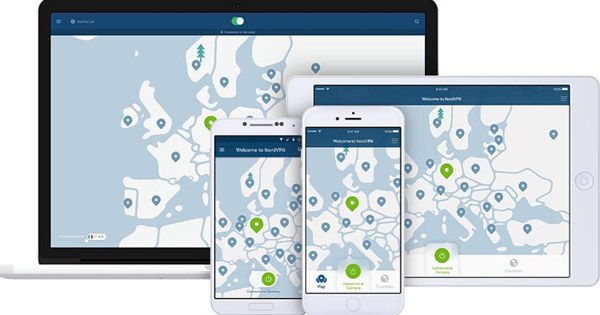 We also wanted to address the security and privacy concerns that we expressed regarding Windscribe. NordVPN offers a much better security aspect that comes in the form of industry-standard tunneling protocols and encryption.
It features an automatic kill switch, which is more than sufficient and the risk of WebRTC and DNS leaks is close to zero.
Keep in mind that the main highlights of this provider are its Panama jurisdiction, as well as its no-log policy. This ensures that no one but you will be informed of your browsing activity.
Apart from this, NordVPN Is also a great choice if you want to bypass all the geo-restrictions. This means that you can have unlimited access to the content that Netflix offers across the globe.
Not only that, but you will be able to enjoy TV shows and other content streamed by almost any site or channel that comes to your mind.
Last but not least, you should know that out of 5,500 servers covering a total of 50+ countries. And that most have a 99.99% uptime!
The Best Free Alternative to Windscribe
What good would our review be if we suggested nothing but paid providers? Some users want to enjoy the advantages of a Virtual Private Network service but simply don't have the funds.
This led us to do further research. Yes, Windscribe offers a relevant free plan, but it is not the best in terms of no-log policy and customer service.
Fortunately, TunnelBear stands as a relevant equivalent to Windscribe. While limited to 500 MB of data transfer per month, as well as 22 servers, it is still suitable for the needs of an average user.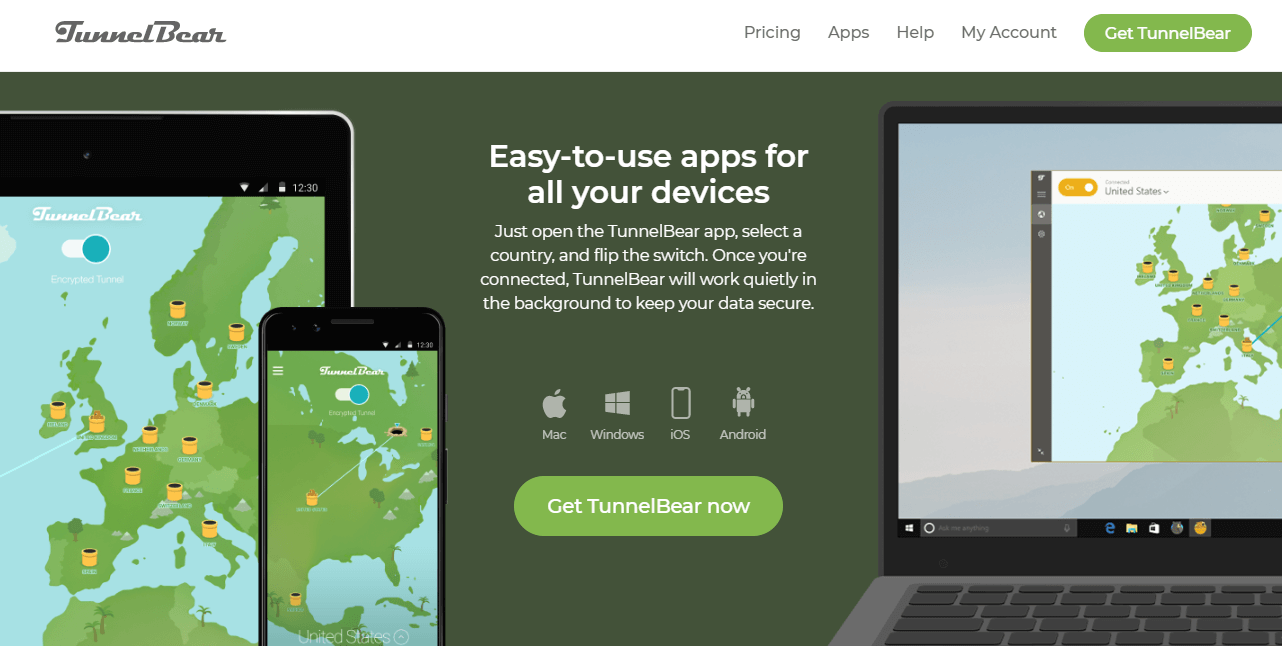 You shouldn't expect it to be anywhere near as fast and reliable as ExpressVPN or CyberGhost. However, since you are not paying anything, it is a viable solution. Keep in mind that Netflix is not working with TunnelBear.
On the other hand, torrenting is unlimited and endorsed by TunnelBear.
This is all to say that if you're looking for a temporary VPN solution that is free of charge, we recommend TunnelBear.
Otherwise, ExpressVPN, CyberGhost, and NordVPN stand as industry leaders in terms of both security and ability to bypass restrictions. So, we highly recommend that you check out those virtual private networks to have the best possible experience.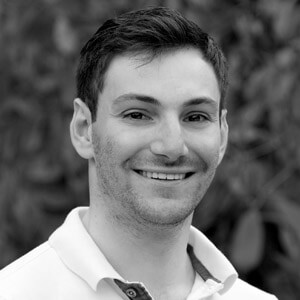 Flo is the founder of the-bestvpn.com. Really concerned about security on internet, he decided to create this website in order to help everyone find the best VPN. He's got a Business School background and now is 100% dedicated to keeping his website alive.