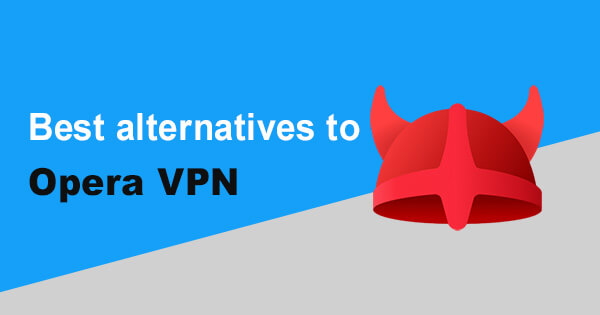 Looking at the market, there is a myriad of VPNs for which you don't have to pay anything, and that seems to offer reliable performance. Among the most popular is Opera VPN, which is basically integrated into the branded browser. The main thing you should know is this provider doesn't work as a true VPN service using tunneling protocols. Instead, it enjoys the advantage of proxy servers. Additionally, most free VPNs come with a couple of flaws that are usually related to the privacy and security that they offer. Bearing that in mind, we did a thorough analysis to find out more about Opera VPN. Let's take a look.
Why Can Opera VPN Be Disappointing?
Firstly, you shouldn't be surprised that this provider has its cons. This is perfectly normal, as paid and free VPNs alike lack in certain aspects.
If you want to find out more about both its strengths and weaknesses, you can read our full review about it. Otherwise, let's move on and talk about what could be better with this product.
Weakness #1: Sketchy Jurisdiction
The answer to where this provider is based is quite tricky.
Opera VPN itself operates from Norway. However, SurfEasy, which is considered to be the name behind its VPN services, is still listed under Canadian jurisdiction.
Not only do these two countries have different data retention laws but also specific partnerships that may affect your privacy.
What we are talking about is the 5/9/14 Eyes alliance that Canada is a member of. Any of the relevant local authorities can request your browsing data, as well as private info, from Opera VPN.
On the other hand, this wouldn't be the case if it was Norwegian jurisdiction that was being applied. The main issue here is that you can't get a relevant answer from their customer support.
This is something that we will be discussing down below. Bearing this in mind, we think the chances are high that Opera VPN operates under the regulations of the aforementioned alliance.
Thus, it is not the best solution if you were hoping to stay anonymous.
Weakness #2: Not a Real VPN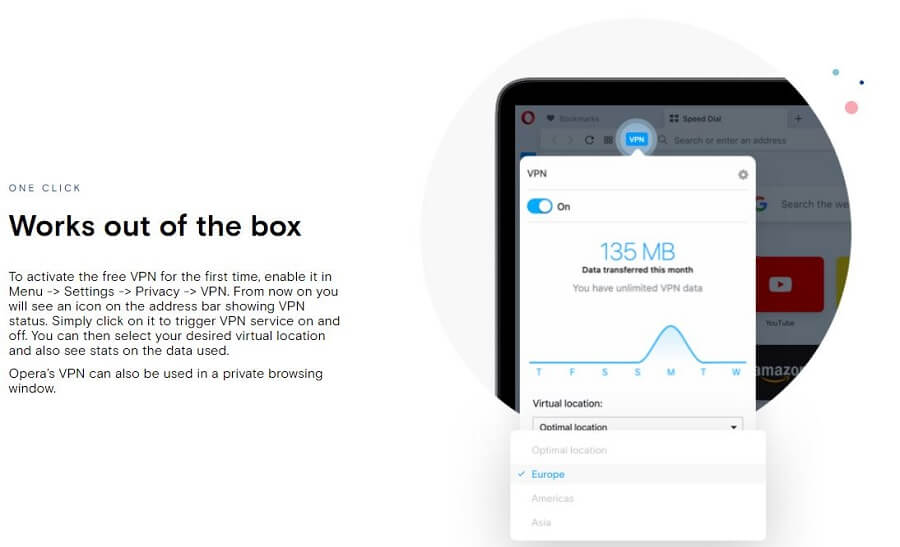 We are not off to a good start, considering that the jurisdiction that is most likely being applied is not privacy-friendly.
This is not where the trouble ends, though. As we have mentioned above, Opera works as a proxy and not as a Virtual Private Network. What is the difference?
The latter features tunneling protocols and encryption to keep your browsing data and connection logs away from hackers and third parties. This doesn't happen when you are using a proxy.
Thus, anyone who wants and has the relevant cyber knowledge can get the information on what you are searching for. They can also get the messages that you are sending.
Luckily, most of the alternatives in the VPN market are highlighted by at least a couple of protocols. Also, most have industry-standard, 256-bit AES encryption.
Additionally, Opera VPN doesn't come with a kill switch, which means that you are at an even greater risk of your primary location getting exposed.
Weakness #3: Non-existent Customer Support
We always emphasize the relevance of effective customer support for a VPN. It is a fact that, during your experience, you may come across connection issues.
You may also think of questions that are not answered on the FAQs page. While most leading names offer a 24/7 live chat feature, this one is seriously lacking.
Not only are you not able to contact them through a chat form, but there is no contact form whatsoever. They didn't list a phone number or an email, which means that your best bet is to go to their Help page and try to find an answer there.
Unfortunately, it is incredibly vague and is not going to help you with any relevant issue.
Weakness #4: Blocked Torrenting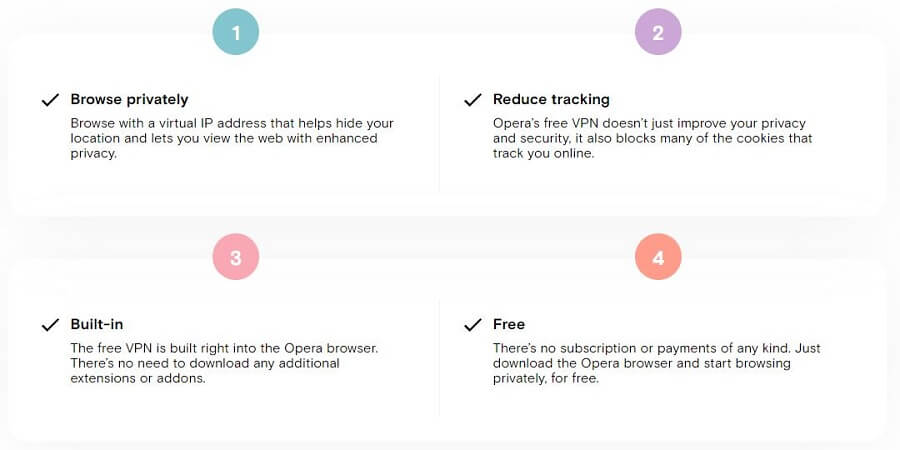 You should know that the Opera browser, as well as its VPN, doesn't support, much less allow, P2P transfers. The company clearly states that they are against copyright infringements that are related to this sort of activity.
On the other hand, even if they did endorse it, you would not be safe using this provider.
Again, it doesn't offer a kill switch or reliable encryption to keep you away from all the potential risks.
Weakness #5: Incredibly Slow
You can't really expect optimal overall performance from a product that comes free of charge.
On the other hand, while any VPN slows down your internet connection, the performance that this one offers is unacceptable.
Thus, we went ahead to test the three server locations that they offer and found huge connectivity issues with all. Not only this, but the speed drop with both the US and EU locations was close to 70%, which is huge.
Additionally, their single Asian server is unusable, considering the ping of over 300 ms, as well as incredibly slow connection.
Weakness #6: Tiny Server Park
Last but not least is the number of servers that are offered by this wannabe VPN. The fact that you can connect from just 3 different locations is ridiculous.
While the provider does its best to ensure versatility by allowing a single US, EU, and Asian server, none of the three seem to offer reliable performance.
Compared to the leading names and Reddit favorites, including NordVPN and CyberGhost, Opera VPN can't be considered a global service.
Favorite Alternatives to Opera VPN: 3 Paid Providers
Unless you want to make yourself a clear target for hackers and third parties, you shouldn't use Opera VPN. While the browser itself is quite reliable, their proxy service simply doesn't do the trick.
That is why we have invested time in researching the market and found the upcoming three VPNs to be great for a plethora of purposes.
ExpressVPN: The Best Alternative to Opera VPN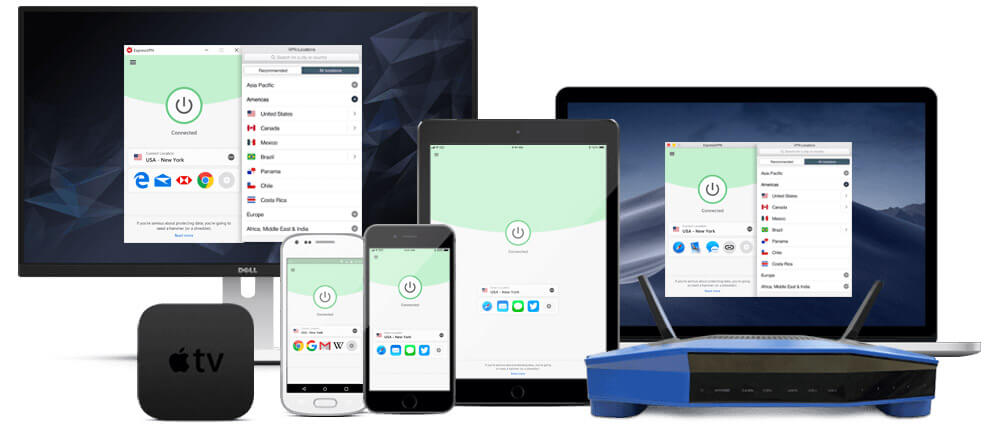 Among the many issues that we have listed above, the slow server speeds may worry you the most.
Yes, a Virtual Private Network service does have to slow your connection, but ExpressVPN shows that it doesn't have to be dramatic.
This provider doesn't only offer service in more than 90 countries with over 3,000 locations, but it makes sure that you can use most of these with huge success.
Being the skeptics that we are, we went ahead and tested the bold claims of ExpressVPN and found that it truly is incredibly fast. We only encountered a 10% speed drop when connected to their US location, while it was almost unnoticeable while we were using the UK server.
Additionally, the connection to their locations in India, Singapore, Australia, and Hong Kong was also quite good.
Keep in mind that this provider is also highlighted for its no-log policy, as well as a myriad of tunneling protocols. It also features the 256-bit AES encryption that is used by banks and secret intelligence organizations.
Also, it works in China, which is one of the reasons why we see it as a fan favorite.
CyberGhost: A Great Replacement for Opera VPN, Particularly for Compatibility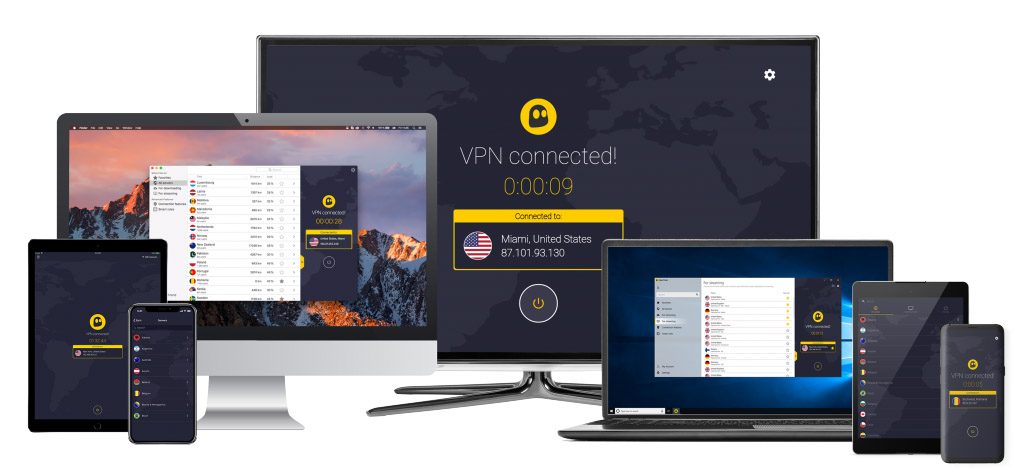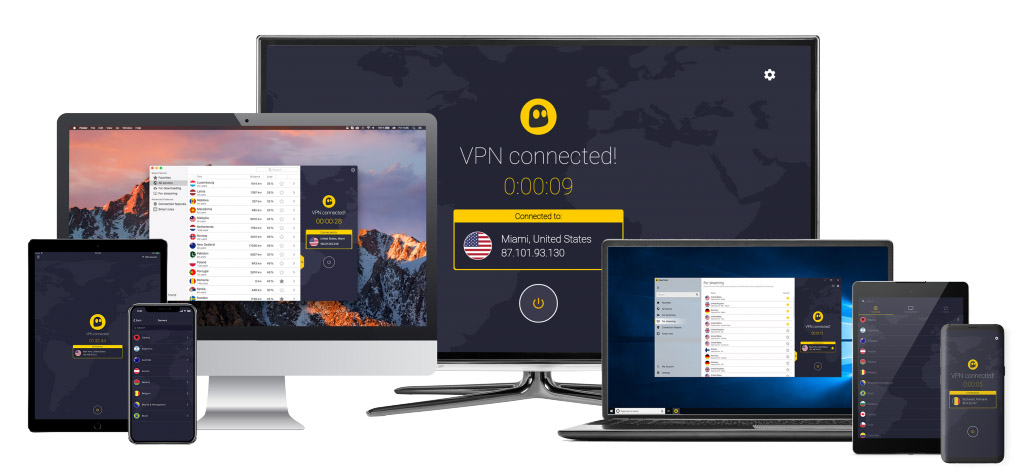 The fact that the proxy service offered by Opera VPN doesn't work as a standalone but rather is built into the browser is a huge issue. This limits the compatibility, as many of the devices, including Android, Linux, and Windows, aren't going to run it smoothly.
Additionally, if you were hoping to install it on a smart TV or console, you should look towards CyberGhost as a relevant replacement.
Not only can you use it on Fire TV but also with most gaming consoles, including Xbox One and PlayStation 4.
You can also use it on Windows, Android, Linux, iOS, and macOS devices. What you should also keep in mind is that the usability of this VPN is at a much higher level and doesn't require any previous installation knowledge.
Also, it is highlighted by the 24/7 customer support, so if you encounter any issues, you will know who to contact.
This is all to say that paying the affordable price for CyberGhost is something you will not regret.
NordVPN: The Safer Option than Opera VPN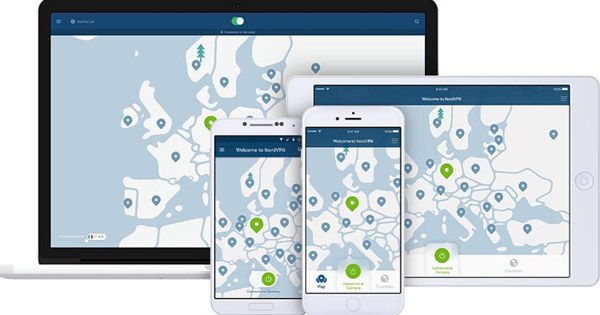 We mentioned a couple of times that Opera VPN is seriously lacking when it comes to security features, as well as the available server park.
This is where NordVPN comes in handy, featuring a large number of servers in the UK.
These all offer great performance when it comes to unlocking streaming content. That means you will get to enjoy Netflix, BBC iPlayer, Hulu, and Amazon Prime without any issues.
This doesn't only stand for the EU servers but also for the ones in Asia, Canada, and the US. The thing that we love the most when it comes to this provider is the robust security aspect.
Therefore, for anyone who was hoping to enjoy safe and anonymous browsing, NordVPN is the ideal choice. The fact that Panama doesn't have any data retention laws and it is not a member of the aforementioned alliance will leave you worry-free.
While not free, this provider does come at an affordable price that is set at just above three bucks a month if you decide to go for a 2-year plan.
Also, there is a 30-day refund window in case you don't like the service.
The Best Free Alternative to Opera VPN: Windscribe
We suggested a couple of times already that a free VPN is not the best option. This is because of the sketchy log policy and the potential that they might compromise your data to third parties for a profit.
It is also because of other limitations. Still, while Windscribe comes with its cons, it is much better than Opera VPN.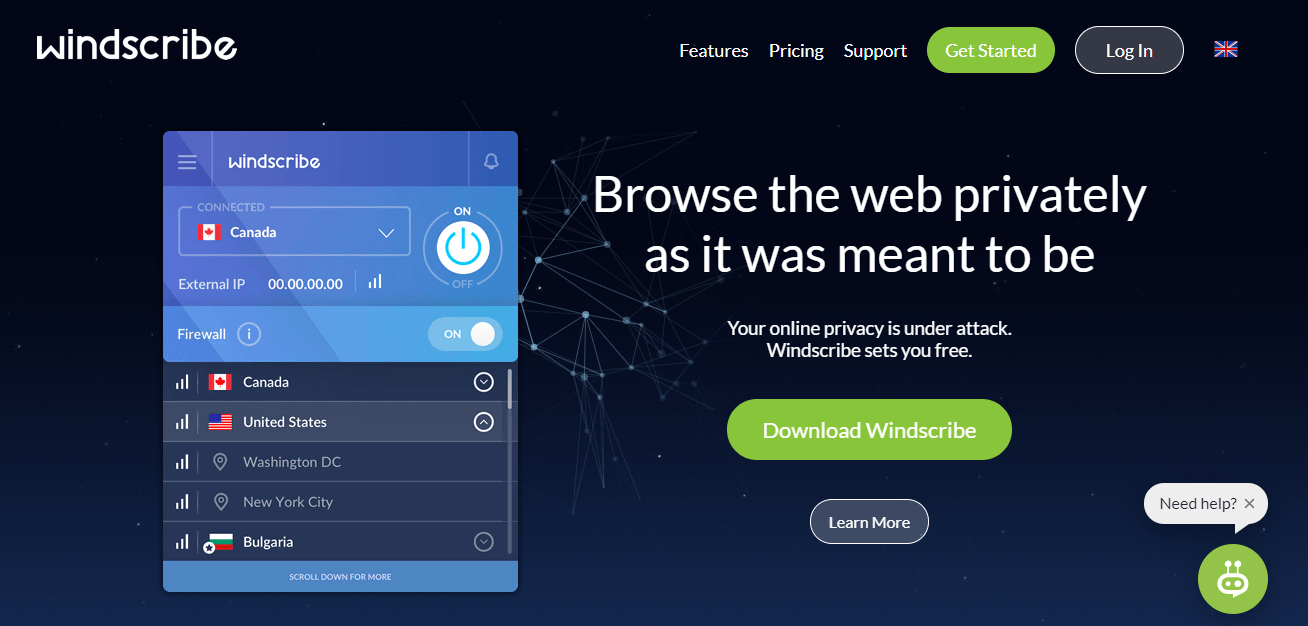 What you should keep in mind is that it allows both Netflix and torrenting, which is a huge thing for a free VPN.
Additionally, there is an actual encryption system to keep you protected instead of the simple proxy server that is present with Opera VPN. However, you shouldn't forget that there is a 10 GB data transfer limitation for every 30 days that you use this service.
Also, there are no more than 14 locations available with this free plan. Thus, Windscribe may be suitable for someone with basic needs. However, if you are hoping to use a VPN for streaming HD content, downloading, and gaming, the aforementioned paid providers are the way to go!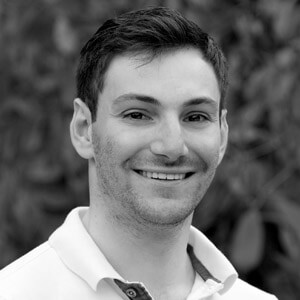 Flo is the founder of the-bestvpn.com. Really concerned about security on internet, he decided to create this website in order to help everyone find the best VPN. He's got a Business School background and now is 100% dedicated to keeping his website alive.