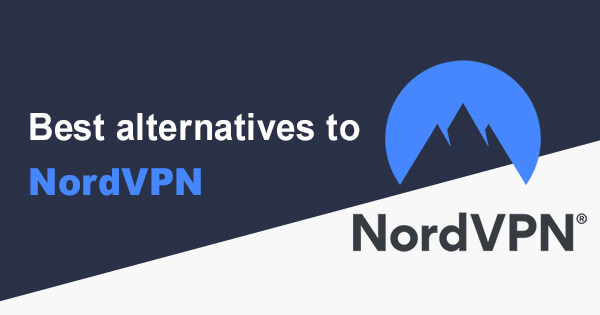 If you were hoping to find a provider that offers fast, secure, and reliable service, then NordVPN stands as a highly competitive choice. It is user-friendly, offers affordable pricing options, and, most importantly, the flawless ability to unblock most streaming sites. Still, is this enough to consider it a VPN that is of optimal quality? Unfortunately, not. And that is why we will be presenting you with the best alternatives for NordVPN.

Much like any other service, this one comes with a few cons that are mostly related to its overall connectivity, as well as the customer service. Thus, let's go ahead and discuss a couple of its weaknesses, as well as if there are any alternatives that we find worthy of your time and money.
Why Can NordVPN Be Disappointing for Some People?
No one can deny that NordVPN offers a set of great features and, in most cases, is going to serve your needs. If you want to find out more about what's good about this provider, we suggest you read our relevant article.
For our full review, follow the link here: https://the-bestvpn.com/nordvpn-review/test/. As we mentioned, certain points can be considered as disadvantages, depending on what you want to get out of this service.
Weakness #1: Overall Connectivity
What most VPNs claim is to offer exquisite connectivity and fast servers. This is important, as it is a fact that any kind of encryption is going to slow down your connection.
With this in mind, we tested numerous locations that NordVPN offers and weren't overly pleased with the given results. We started with the UK location, which is the closest to us, and found that our speed went down by around 40%. We are talking about both download and upload speeds.
The ping was fine and set at 30 ms. Still, this wasn't a good start. The second server that we tried out was the New York one, and we had issues with the stability of the connection here. Our experience was affected by many timeouts, as well as random redirects to closer servers.
This is not something you are looking to get out of a VPN that should be considered the best on the market. The same happened with the West Coast servers, as well as the Hong Kong location that NordVPN praises as incredibly reliable.
It may have been a passing incident but we still wanted to report it.
Weakness #2: Unreliable Customer Support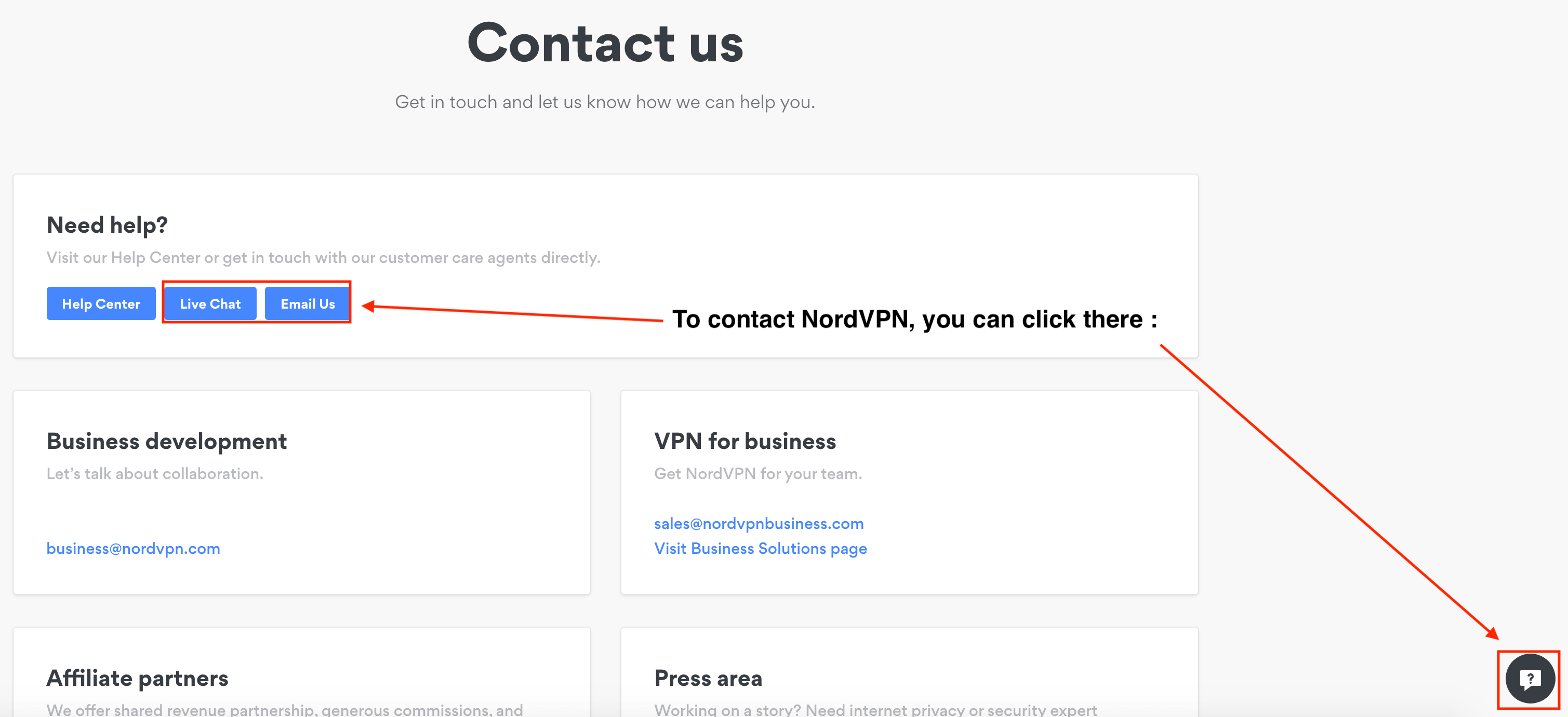 The second thing that we are worried about when it comes to this provider is its customer support team. One would say that the fact they offer a live chat is good on its own. We would agree if this feature was actually reliable.
Unfortunately, while NordVPN claims to have effective customer service and offer 24/7 live chat support, this wasn't the case. Firstly, we couldn't reach an operator for over 30 minutes. We had severe connectivity issues and wanted to know more about whether our IP location might have been revealed or not.
As a result, we went ahead and set the email inquiry to see how effective this form of contact was. We had to wait 24 hours before we finally got an answer that was more of a general-purpose response than one related to our specific case.
Whether customer service is effective or not plays a huge role in the overall value of a VPN.
Weakness #3: Refund Policy
Reading other review articles, you are likely to find that NordVPN is considered one of the best in terms of its pricing options. We can agree with this, considering the fact that it offers a few subscription options, with the most affordable one set at merely over three bucks.
However, there are a couple of issues related to this. While most providers offer a reliable refund policy no matter what payment type or device you are using, NordVPN is quite sketchy in this aspect.
Thus, if you are purchasing the service through iTunes or the App Store, you will not be eligible for the 30-day reimbursement.
This is a huge disadvantage for anyone who is using this service from an iPhone, iPad, or Macbook. Also, if you have paid for their subscription option via prepaid card, gift card, Amazon, or StackSocial, you will not be able to enjoy the refund.
This means that the provider limits this feature solely to people who have used debit and credit cards, including Visa and Mastercard.
Weakness #4: Payment Types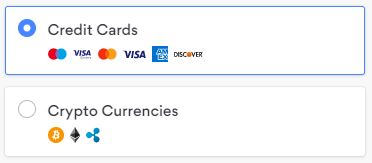 Additionally, this provider is significantly limited when it comes to the payment methods that are supported. Yes, it allows major credit/debit cards, as well as a few cryptocurrencies, but that is about it.
Thus, if you were hoping to pay via the popular global platform PayPal, you will need to search elsewhere. Not only that, but it also doesn't support e-wallet or eCheque methods.
NordVPN should consider improving this, as millions of people across the globe rely on online payment platforms.
Best Alternatives to NordVPN : 3 Paid Providers
There are at least 5 reasons for which you should use a Virtual Private Network service. Among these is bypassing geo-restrictions, as well as enjoying untracked and anonymous browsing.
Yes, NordVPN did a good job ensuring these features, but there are still disadvantages that may affect overall customer satisfaction.
Bearing this in mind, we have done our best to look at the market and find a couple of equivalents that correct the major issues with this service. Let's get right to it!
ExpressVPN: The Best Alternative to NordVPN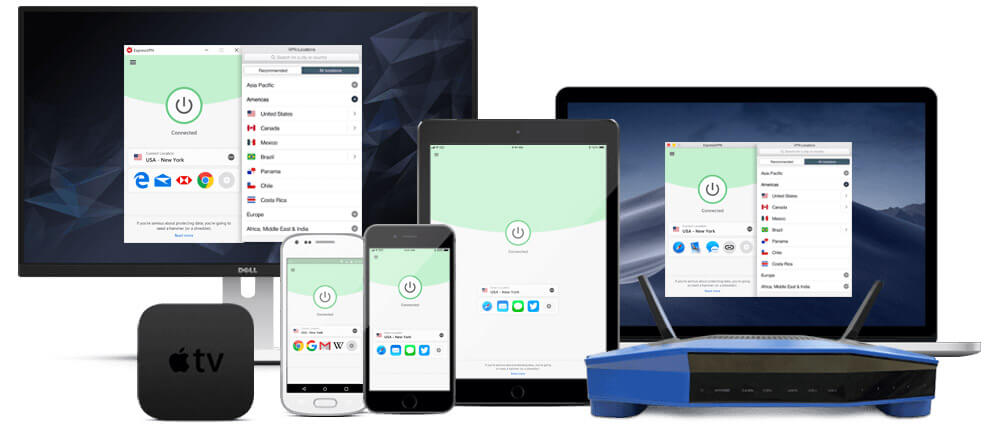 Along with NordVPN, ExpressVPN is considered to be the leading name in the industry. Having been out there for a couple of years, this provider is highlighted by robust security and privacy features.
It also has the fastest servers on the market. We did a couple of tests and found that the drop in speed that you will be experiencing will not be higher than 10%. While this number might increase when connecting to Hong Kong or the Australian servers, it still stays within the acceptable range.
We consider it to be the perfect replacement for NordVPN because of the customer service and refund issues that you might experience with NordVPN. Considering this, it is safe to say that ExpressVPN does a great job ensuring that any customer issues are settled within a couple of minutes.
They do this by focusing on an exquisite 24/7 live chat service. We tried it out and found the operator to be extremely cooperative and friendly.
Not only that, but he settled out payment issues within a few minutes, asking for nothing but our login info and payment type info. This and the refund policy that works with all offered payment methods and devices contribute to an overall great value that ExpressVPN offers.
CyberGhost: A Great Replacement in terms of Connectivity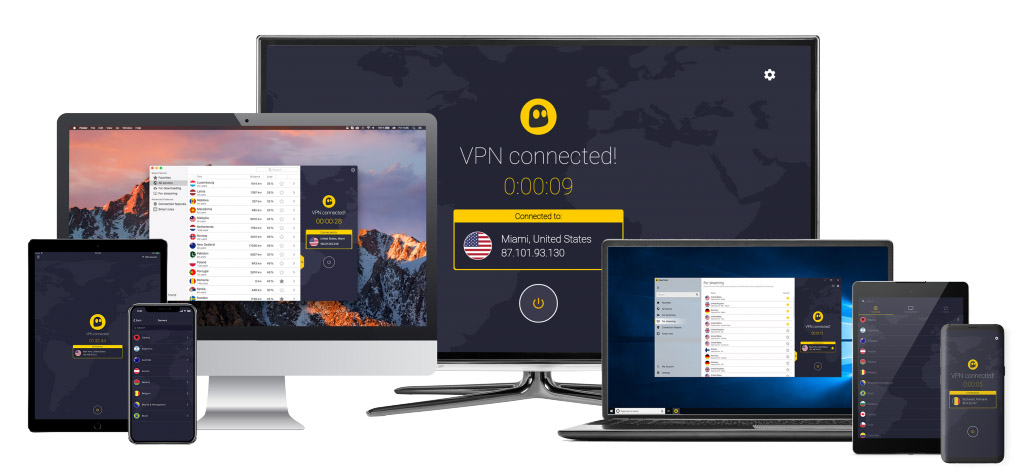 We mentioned that one of the greatest problems with NordVPN is its overall connectivity. While the alternative above should settle any issues that you have with speed, CyberGhost stands quite strong in this field, as well.
Not only that but when it comes to connection stability, it may be the best option out there. Considering that it offers over a few thousand servers in a myriad of countries, we invested extra time to review the overall connectivity. We had no issues with connecting to the US and EU locations.
Additionally, while the ping was higher when we ran tests for Australian and Asian servers, everything still worked. Maybe the most important advantage of subscribing to this provider is that it works in countries such as the UAE or Saudi Arabia.
Thus, you will be able to unblock content, as well as access the websites that are limited to those residing there. Finally, one of the cool things you can do is stream the MotoGP races on TenPlay in Australia.
Surfshark: The Cheaper Option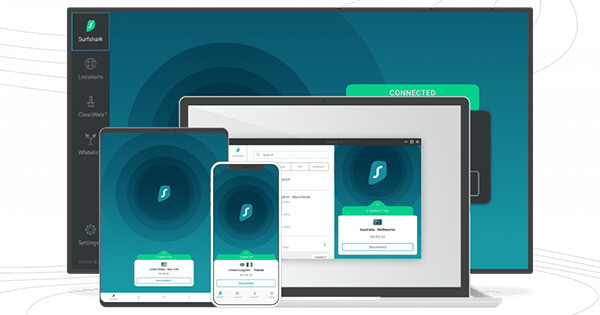 We mentioned that NordVPN has reliable pricing options that you shouldn't be concerned about. Still, there is room for improvement both when it comes to the offered subscription options, as well as the accepted payment methods.
Considering this, Surfshark is probably the best substitute in this matter. We don't see this provider as a relevant choice solely because it offers good connectivity, speeds, and anonymous browsing, though. It is also quite affordable.
The single-month plan is $12.95, which is similar to NordVPN. However, it's annual plan is $6.49 per month, while its 2-year subscription option is set at just over two dollars per month. This is a great deal, and the best thing is that all of the plans include the same features and performance.
Also, they offer an unlimited 30-day refund policy. Additionally, you will get to use most online payment methods, including DragonPay, TenPay, and PayPal!
The Best Free Alternative to NordVPN: Windscribe
While the aforementioned paid providers will certainly be good for most of you looking at alternatives, we understand that some users are on a tight (or no) budget. Some users may not be able to invest in a VPN. That is what free providers are for.
Our personal favorite is Windscribe.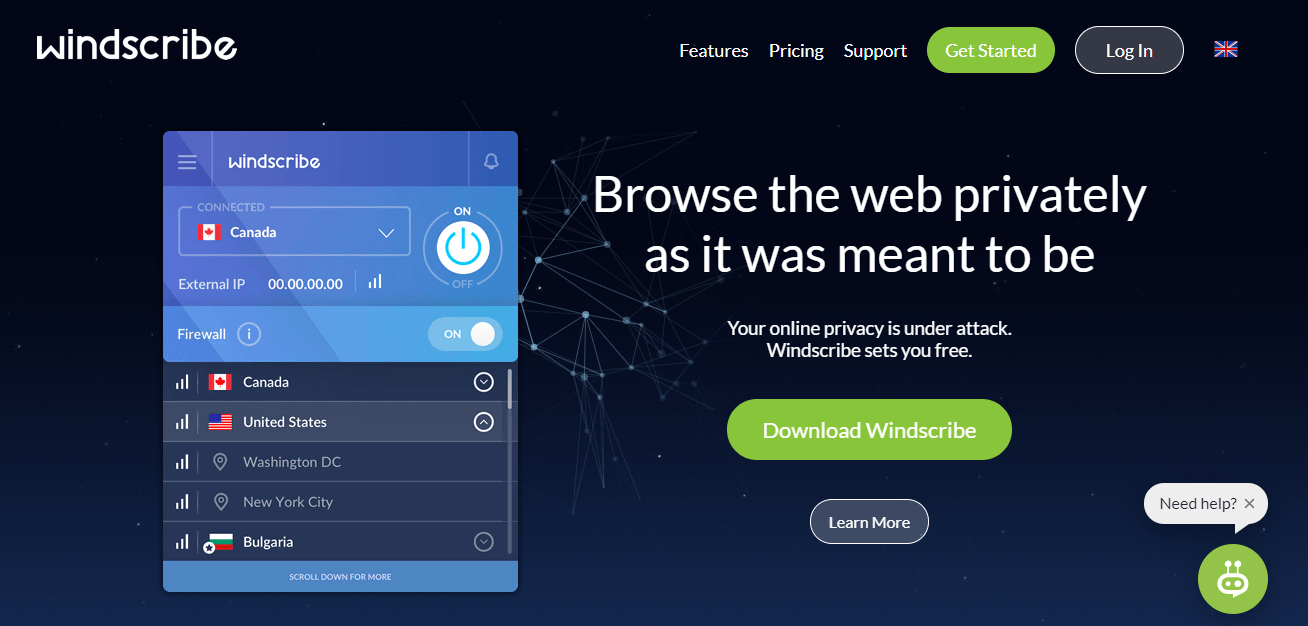 It comes off as a VPN service that offers both free and paid plans. While they offer over 500 different locations and great speeds, their free-of-charge option is still quite good.
You can use it for torrenting, as well as unblocking Netflix. Additionally, we found the overall usability to be quite good.
On the other hand, we are always skeptical when it comes to VPNs that you don't pay anything for. The main reason for this is because most are selling your data to third-party websites.
While Windscribe claims that this is not the case with their service, you can never be sure. Additionally, it is limited to only 14 different servers and 10 GB of data transfer that you can use over the course of 30 days.
Thus, you might want to reconsider making the subscription investment. Perhaps, you should enjoy the service of ExpressVPN, CyberGhost, or Surfshark!
Even though you are here for a NordVPN substitute, we still see it as one of the top 3 options on the market and would be remiss not to mention that we highly recommend it.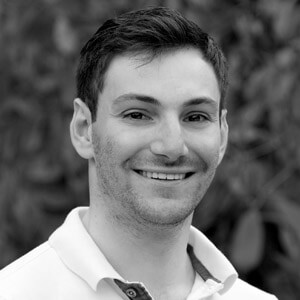 Flo is the founder of the-bestvpn.com. Really concerned about security on internet, he decided to create this website in order to help everyone find the best VPN. He's got a Business School background and now is 100% dedicated to keeping his website alive.