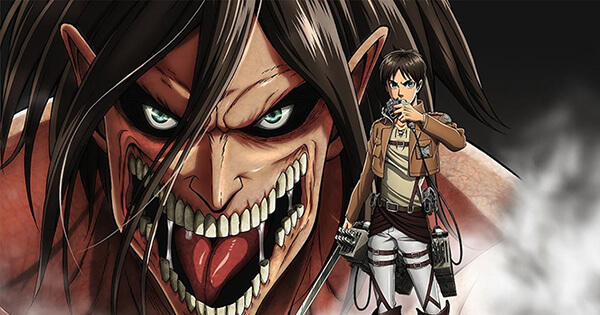 Attack on Titan is perhaps one of the best anime shows you can watch. Much like Death Note and Demon Slayer, Attack on Titan is a colossal hit and is revered by millions of fans worldwide. Sadly, watching it on Netflix can be a bit tricky. With some seasons and episodes missing from certain libraries, the question is – how to watch Attack on Titan on Netflix from start to finish? Well, that's what I intend to teach you today, so scroll down and keep reading.
Where Can I Watch Attack on Titan on Netflix?
As you probably know, Netflix has different libraries of shows and movies depending on your location. This is the main reason why you can't watch this show on Netflix or why you can't find certain seasons.
However, you can use uNoGS.com website to find out on which Netflix libraries you can watch a movie or show you want. In this case, it's Attack on Titan, and according to this site, this show is available in 13 countries worldwide.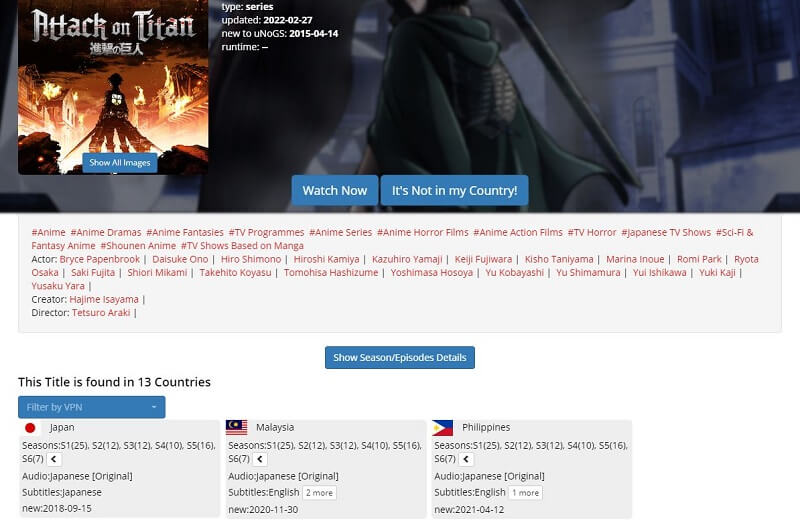 But, if you check it out closely, you will see that Netflix Japan offers all seasons and episodes (even season 4!). For example, in the US and Canada, we can find just season one, which is not enough to enjoy the show to the fullest.
So, simply put, to watch SNK seasons 2, 3, or 4 on Netflix, you have to fulfill two conditions. Either be located in Japan or get a Japanese IP address and make Netflix believe that you're located in this country. Honestly, the second solution is much easier, hence, this is our choice.
Unblock Netflix Japan by using ExpressVPN >
How to Watch SNK on Netflix (All Seasons)
But then, how do you get a Japanese IP address and watch Attack on Titan on Netflix anywhere? Good question. You can do that with ExpressVPN.
ExpressVPN lets you get IP addresses from more than 94 countries (including Japan) and unblock any Netflix show or movie. It's very easy to use and supports all platforms and devices, so here's how to use it to watch this Netflix series:
First, you must get a subscription from ExpressVPN. We recommend getting a 49% discount and 3 months free for its annual plan. Here, you also get a 30-day money-back guarantee with no conditions, should you want to get a refund in the first 30 days.
Once you subscribe, download, and install ExpressVPN on your device.
Now open the application and connect to any of the VPN servers in Japan. There are 3 server locations in this country, so if one doesn't work, try connecting to another. Either way, one will surely work.
With your Japanese IP in place, visit Netflix and SNK should be there with all seasons, so click on it and start watching.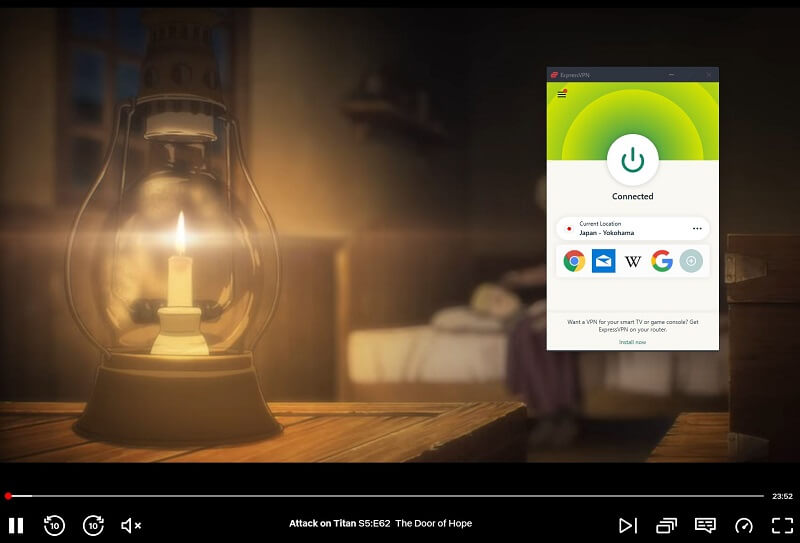 Fixing Japanese Subtitles
Unfortunately, you'll only get Japanese subtitles for Attack on Titan on the Japanese Netflix catalog. However, you can remedy this issue by using Substital. This is a browser extension for Chrome and Firefox that lets you add subtitles to movies and shows that you're watching online.
Logically, it works only inside these two browsers and it's available only for PC. On the flip side, it's free to download and you can install it in a few seconds. By doing so, you need to open it while you watch Attack on Titan on Netflix.
Substital will then automatically detect the show you're watching. Now, you can add English subtitles directly from Substital's subtitle base or upload your own subtitle file downloaded elsewhere. In both cases, you'll have English subtitles, which is the end goal.
Best VPN to Watch Attack on Titan Season 4 on Netflix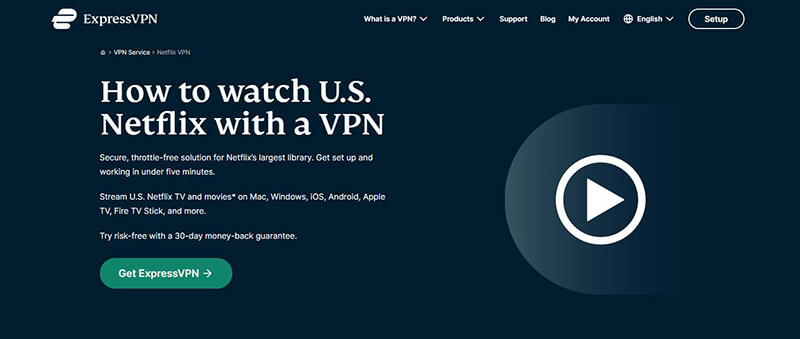 Whenever we talk about Netflix, my recommendation is ExpressVPN.
Currently, there's no better VPN for Netflix than ExpressVPN and there are many reasons for that. First, it offers 3,000 servers in 94 countries. This makes it a great solution to bypass geo-blocks and unblock different streaming platforms.
Apart from Netflix, ExpressVPN works with BBC iPlayer, Hulu, and Disney+. However, it can unblock more than 15 Netflix catalogs, including Netflix Japan, US, and Canada. With the fastest speeds, this VPN is great for streaming in 4K, as well, even when connecting to long-distance VPN servers.
Needless to say, ExpressVPN is a security powerhouse. It offers 256-bit encryption, a choice of VPN protocols, and a certified no-logs policy for the maximum level of privacy. And, it's also important to know that it offers applications for all platforms you can think of.
This means that you can perform this solution even on Smart TV, Firestick TV, iOS, and Android phones. ExpressVPN gives you 5 simultaneous connections on top of that, which is backed up by 24/7 customer support through live chat.
So, if you're interested, you can get a 49% discount and 3 months free for ExpressVPN's annual plan by using the button below.
Free VPN for Netflix – Can It Unblock SNK?
Free VPNs, in general, aren't the best choice when looking to unblock any Netflix catalog.
For one, they don't work with Netflix and are easily detected by its anti-VPN measures. Besides, free VPNs offer very slow speeds and limited monthly bandwidth, making them unsuitable for streaming and other bandwidth-hungry activities.
I also must point out their security. They're known for collecting and selling the personal information of their users, violating their privacy in the process. Therefore, it's best to avoid free VPNs altogether and use ExpressVPN instead.
It won't store any logs, and with unlimited bandwidth and the fastest speeds, it's a surefire way to watch Attack on Titan on Netflix anywhere.
Summary
With everything said, I hope you learned how to unblock and watch SNK on Netflix. Attack on Titan is available on Netflix Japan, where you can find all of its seasons. Once you get a Japanese IP address from ExpressVPN, accessing it will be a breeze.
Thanks to ExpressVPN's 30-day money-back guarantee, you don't have to lose a single dollar, though. However, I recommend keeping your subscription. After all, ExpressVPN lets you unblock many other Netflix series and movies the same way, and you can use it to download torrents safely or preserve your online privacy.
For just a few bucks a month, you'll get everything you needed – and more!
Watch SNK on Netflix with ExpressVPN >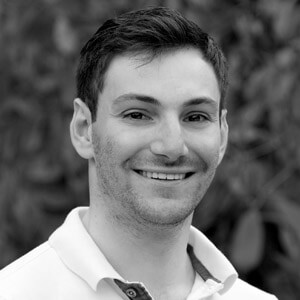 Flo is the founder of the-bestvpn.com. Really concerned about security on internet, he decided to create this website in order to help everyone find the best VPN. He's got a Business School background and now is 100% dedicated to keeping his website alive.