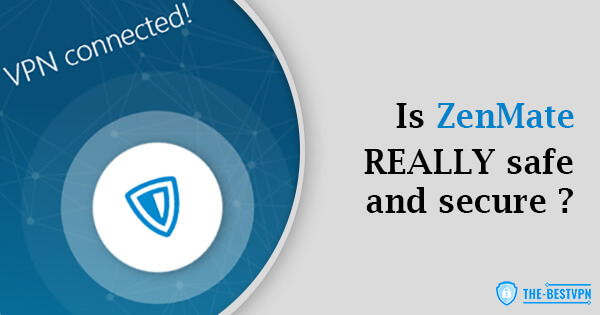 With servers in over 74 countries across the globe and an easy to use interface, ZenMate is becoming a contender among a sea of VPN options. Many reviews and questions have been posted about this VPN on sites like Reddit. One of the most common seems to be: is ZenMate safe to use? 
To really understand if this VPN is reliable and trustworthy, you have to look at the security features and the privacy policy. Let us do just that.
Security: What Are the Security Tools in the App
To make sure you, as a user, feel safe and secure about your data and information flowing through a VPN, it needs to be equipped with security features that build that confidence.
Kill Switch
There is a certain level of danger when it comes to your information getting out if, for some reason, you lose connection with your VPN.
That is where a kill switch comes into play. When the connection is lost, this feature shuts down and shields your information from leaking that could be used to scam you or that is dangerous to have available to third parties.

This is a definite feature that every VPN should have so that information like your IP, the sites you visit, what you download, and so much more stays safe.
DNS & Leak Protection
ZenMate's DNS and leak protection is very comprehensive in comparison to many of its competitors.
By focusing on including features like this, the VPN is making sure to protect your information from being leaked. This blocks attempts by ISPs and online scammers to know where and what you are doing online to help ensure you and your data are safe.
ZenMate also has its own DNS servers so that third-party search engines and companies will only ever see that you are using the ZenMate Network.
Find out more info about Zenmate's leak protection >
Encryption

Depending on what feature you are using, ZenMate has two separate encryption ciphers they use. When utilizing the browser extensions, the user will get a 128-bit AES cipher. Whereas, if you are on a mobile or desktop, your encryption will be a 256-bit AES one.
This gives the user some choice in their encryption level so that they can choose how safe their information truly is. This also allows the user to have different levels on different devices, which is great if they use Wi-Fi in public places often.
High encryption will lend more security to these users. So as they sip their coffee at the local coffee shop, they can work or play online free with no worries.
Identity Shield
One of the unique features provided by ZenMate is its Identity Shield one. The folks at ZenMate perform regular security checks on the email that you provide when logging in.
If that email has been a part of any data breach anywhere online, they will inform you. By doing so, you can edit your credentials. This keeps you extra safe from potential identity theft or scams.
Protocols
On top of high-grade encryption, the provider also offers several protocols that are all supported with PFS or Perfect Forward Secrecy. The VPN gives its users access to OpenVPN, IKEv2, and L2TP protocols.
ZenMate Privacy Policy: The Most Important Security Criterion
Another question that is asked about on sites like Reddit is whether ZenMate does any logging. The privacy policy on their site is very transparent and strictly says they are a no-log VPN.
The provider is based in Germany, which is part of the 9 and 14 Eyes Alliances, so that could be concerning for some. However, it is very hard to give up information that you don't keep, so even that is a moot point.
They do collect some information, though, if you read the fine print. The company has admitted that they collect random data and statistics so that they can improve the protection and security of their clients.
This means when you log onto the browser extension, they may collect info like the browser you are using, the OS, time of use, and IP.
This is all system information and nothing that will reduce how safe your personal information is. Plus, they only do this at the login and nothing while you are actually browsing.
External Audit: Is ZenMate Safe?
Submitting your VPN to an external audit can be nerve-racking and is not really industry standard yet. However, it is a step that can help ease the anxiety of potential users. ZenMate has not, as of this writing, submitted its product to a third-party auditor.
This could be a great next step to helping elevate their place in the VPN world.
By submitting to an outside auditor, the company could find chinks in their armor that affect their clients in hazardous ways. This would help them address any potential problems to fix them and make this already great VPN even better.
Conclusion: ZenMate Can Be Trusted
There is a lot to rave about with this burgeoning VPN. It may not have as many servers as some of the other options on the market (NordVPN or CyberGhost). But it will definitely help you stay secure online.
Following the threads on Reddit, it is very evident that people who are already using it are very happy with the customer service and the level of security the VPN offers. Plus, it is pretty cheap compared to other providers.
When you look at the features, it is very apparent that ZenMate really wants to deliver security and anonymity to the people who choose their service. With multiple levels of encryption and customization options, the user can rest assured that his/her info will be safe in the hands of this VPN.
That, coupled with the very stringent no-log privacy policy, makes this a superb and trustworthy choice for those that put a high price on their privacy as they browse and do business online.
So, after we thoroughly tested it, we came to the same conclusion as all of the people who have already invested in this VPN. Final verdict: it is definitely safe to use ZenMate. If you are interested in finding out more about this provider, click on the button below.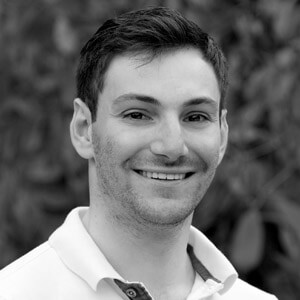 Flo is the founder of the-bestvpn.com. Really concerned about security on internet, he decided to create this website in order to help everyone find the best VPN. He's got a Business School background and now is 100% dedicated to keeping his website alive.