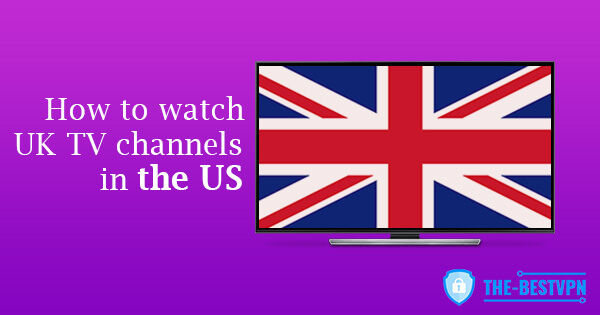 While the United States offers plenty of choices for watching TV, one thing you cannot get is BBC iPlayer. If you are visiting the states or you just like to watch English TV, this is annoying. "How can I watch UK TV live in the USA?" is a question we are regularly asked and we have an easy solution. It is possible to overcome restrictions and stream from BBC iPlayer, ITV Hub, 4OD, and more by using a VPN.
How Is UK TV Blocked in the USA?
First, let's take a quick look at how English TV is blocked when traveling outside of the UK. It all boils down to your IP address.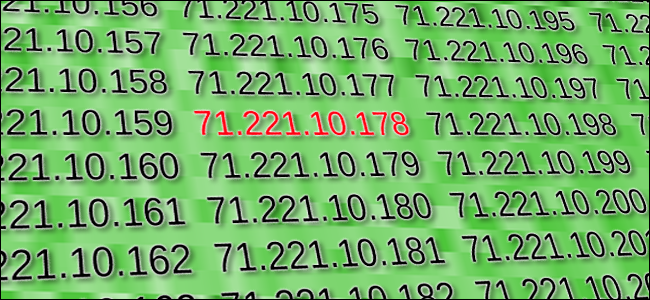 The ISP gives you the IP address. If you try to visit a website in the UK while outside of the country, the ISP blocks it, as they know where you are located.
The only way to avoid geo-restrictions is to have an IP address based in the United Kingdom and a VPN can help you to obtain one.
How Can I Watch UK TV in the USA Using a VPN?
The simple solution to bypass restrictions is to change your IP address to make it look as though you are located in the country. So, how can you do this?
Choosing a VPN is not always easy. However, we highly recommend ExpressVPN, NordVPN, and CyberGhost. We'll talk more about them below.
With a Virtual Private Network in place, your IP address is masked. Now, when you try to visit a UK-based streaming website, the ISP sees the IP address is within the range for the United Kingdom and allows you to visit the site.
This means that, while you are in America physically, virtually, you are in the UK.
3 Steps to Unblock Live UK TV in the USA
To find out how to watch UK TV in the USA follow these simple steps.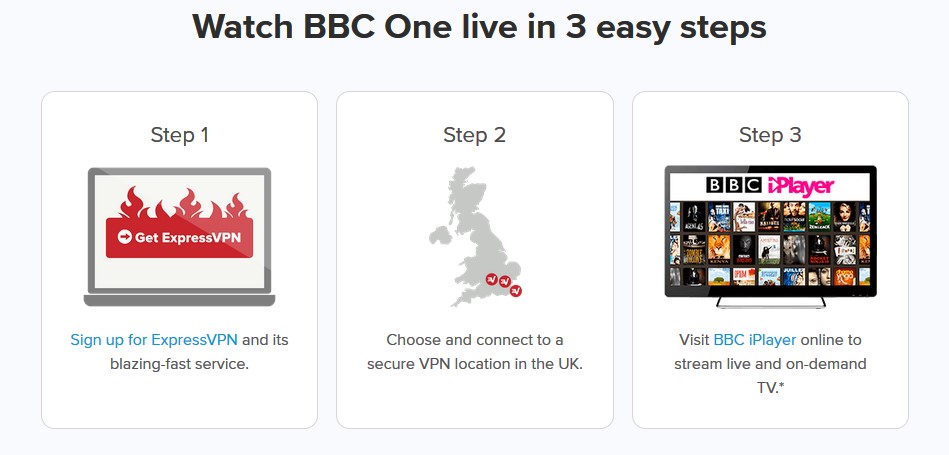 Step one – Sign up with a provider
The first step to get around geo-restrictions is to choose a VPN and a plan and sign up for the service.
Providers offer a wide choice of apps for you to download and install on the device you want to use to stream. So, download any apps you want and install them. If you want to protect all your devices, you can install your VPN on a Router, which can often be very useful.
Launch the app you just installed and then sign in. If you have installed apps on numerous devices, remember to launch the app on the specific device you are using at the time. The app runs in the background as you browse the internet or stream.
Step two – Choose a UK server
Using the dashboard choose a server. As you want to be able to unblock UK TV in the United States, you will need to choose a server in the United Kingdom.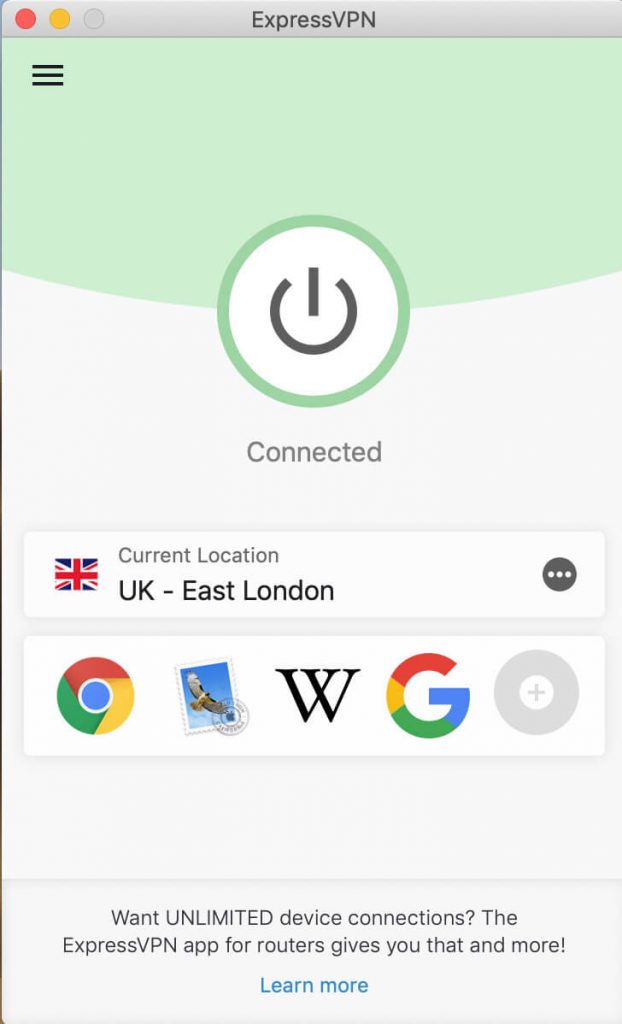 So choose one and click on the connect button. This will enable you to change your IP address.
Step three – Stream
Congratulations, you now have the solution to how can I watch UK TV live in the USA? You can now go ahead and stream content without restrictions.
Our Choice of VPNs to Stream English TV Abroad
We highly recommend the three providers below to unblock and watch UK TV live in the USA.
1. ExpressVPN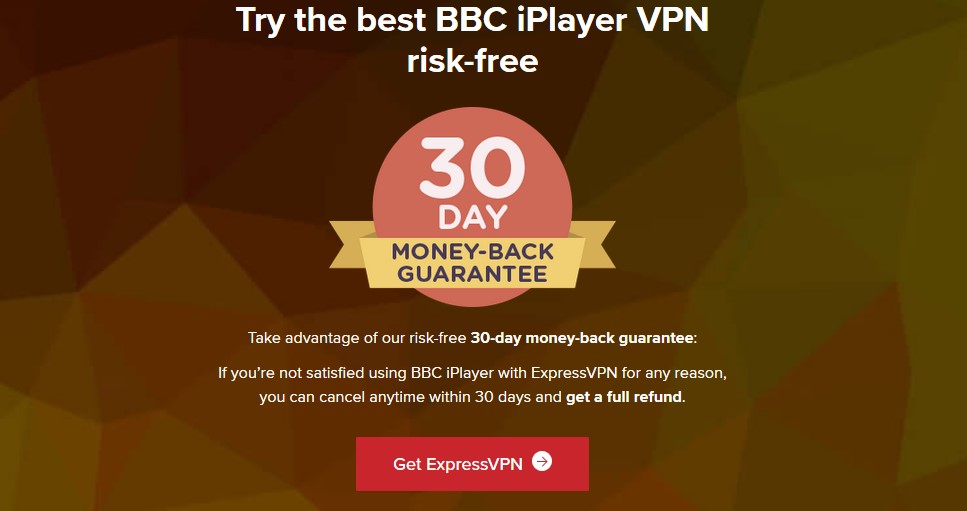 ExpressVPN is by far one of the best providers for overcoming geo-restrictions and censorship to watch English TV in the US. All plans come with a 30-day money-back guarantee, meaning that you can test it risk-free whenever you want.
The provider offers numerous servers based in the United Kingdom, making it a good choice to unblock channels from the UK in the USA.
Unblock UK TV With ExpressVPN Now >
ExpressVPN plans come with savings of 49% if you choose a yearly plan compared to a monthly one. As a bonus, the provider throws in three months free so you get a total of 15 months.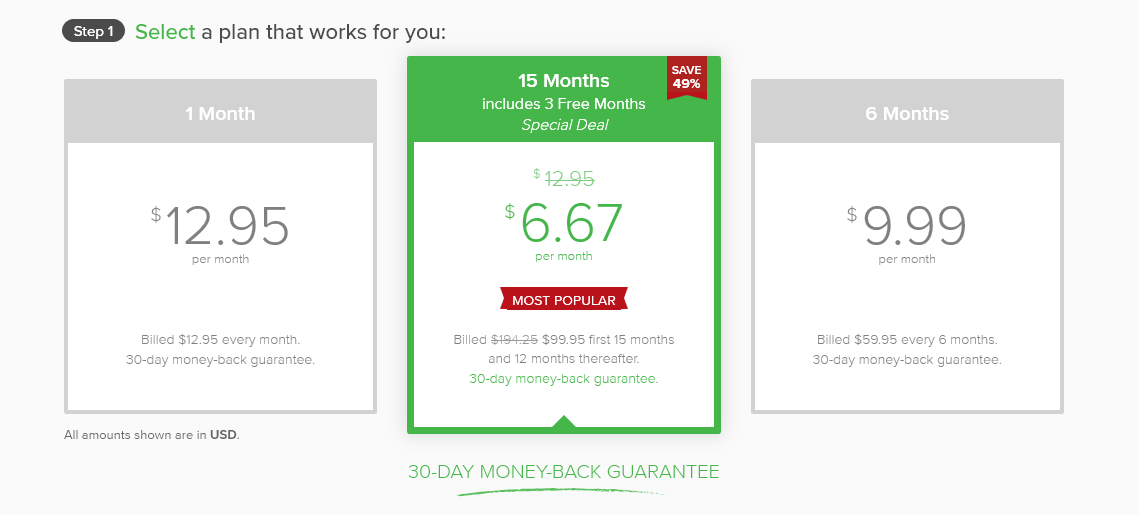 You also get military-grade encryption, unlimited bandwidth, and speed, plus much more.
2. NordVPN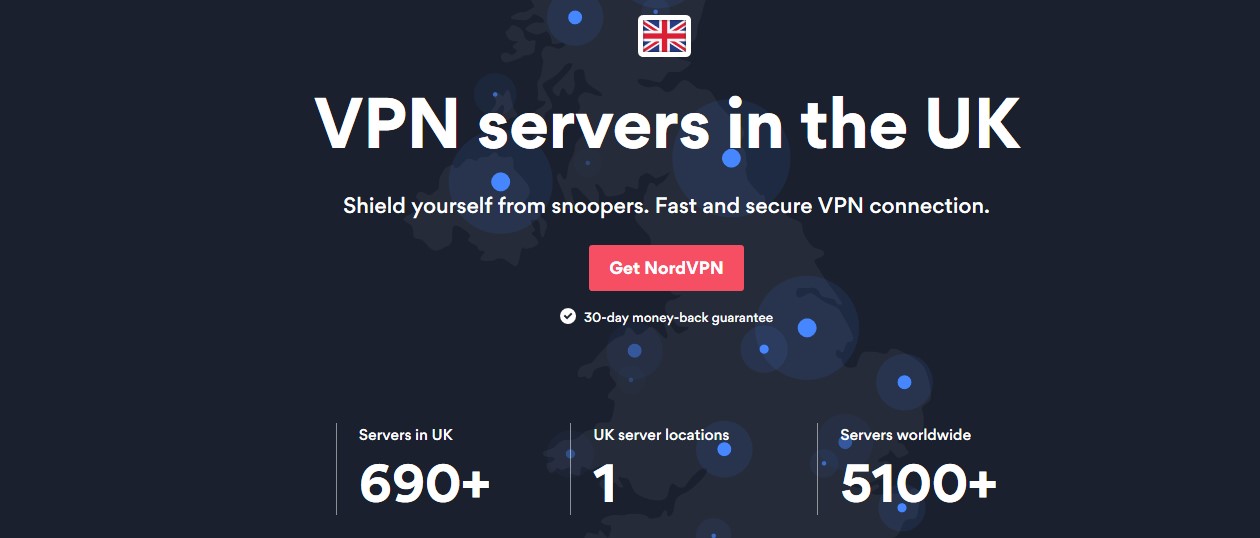 NordVPN is another good choice to bypass geo-restrictions and tune in to channels from the United Kingdom. There are no bandwidth limits, so streaming is fast with no buffering. You get unlimited speeds and military-grade encryption.
The provider offers a double VPN technology to connect to two different servers. As a result, you get double the encryption, making you untraceable online. Not to mention its excellent SmartPlay feature, which aims to help you unblock streaming platforms around the world.
Identically to ExpressVPN, the provider comes with a 30-day money-back guarantee on ALL of its plans!
Watch UK TV With NordVPN Now >
3. CyberGhost

CyberGhost allows you to watch live UK TV in America thanks to a selection of UK server locations, plus 7,000 of them worldwide. On top of that, it offers a large choice of plans, unlimited bandwidth, military-grade encryption, and much more to keep you secure online.
This is our number one choice if you want to save a lot of money. CyberGhost is rather cheap, yet doesn't skimp on any features. Instead, you get a full-fledged premium VPN at a fair price, with a 45-day money-back guarantee in place.
Sounds good? Honestly, it sounds like something from a fairytale but it's true, nonetheless!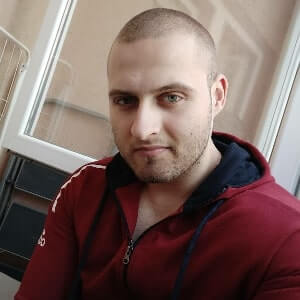 A professional writer with a Master's degree in Mechanical Engineering. Since his youngest age, he loves everything related to internet, technology, fitness, games, and dogs! He joined our team in order to bring his deep knowledge in security services, among which VPN is of course a key component.