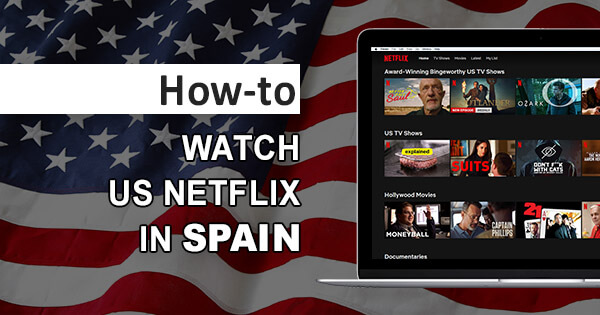 Netflix is available in Spain and the streaming provider offers plenty of Spanish language content. However, what residents or those visiting cannot gain access to is the full US catalog of content. This may leave you wondering how to watch American (US) Netflix in Spain. Well, don't worry as we have the answer and we will take you through a guide step-by-step.
In this short guide, we are going to explain why you cannot access the same catalog as the United States, how the restriction is implemented, and how you can overcome it using a VPN.
Why You Can't Watch American Netflix in Spain?
So first, let us tackle the problem of why you cannot access the same content that people located in the United States are able to access.
Basically, it is all down to networks wanting to show prime content in certain regions. In this case, the United States, as the states attract a huge audience.
Therefore, networks license the content only for showing in the USA. It's the same as when you want to watch CBS abroad or if you try to access USA Network while outside of the US.
When you connect to the internet to view content through the streaming portal, using the browser or the app, your IP address is noted. All countries have a range of IP addresses and if yours does not fall in that range for the USA, you are only allowed to access local content.
So, is it possible to stream US Netflix in Spain?
Yes but the only way to get around this is to take on an IP address in the states and this is possible by signing up with a VPN provider and connecting to a US server.
Therefore, this is the key to watch American (US) Netflix in Spain and we will now go through the steps needed.
Steps to Overcome Restrictions With a VPN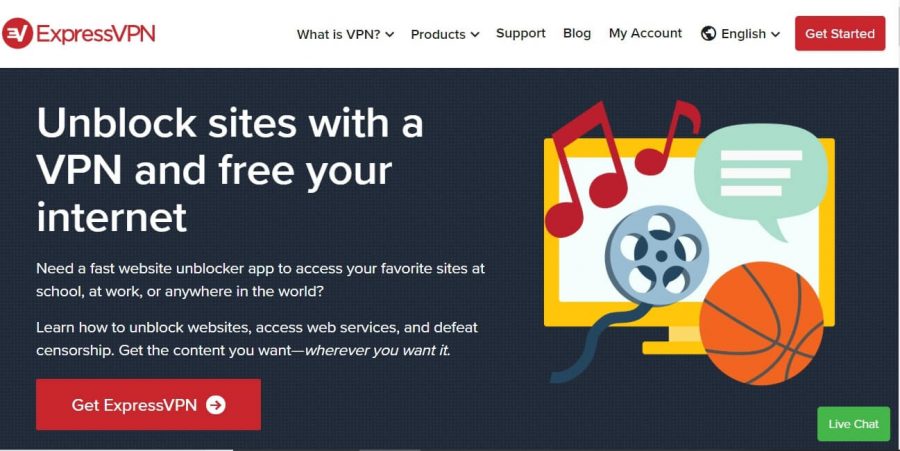 A VPN aka Virtual Private Network provides tools through apps that allow you to take on an IP address from anywhere in the world. By connecting to an alternate server with a VPN, you make the streaming website believe you are actually located in one of the states in America.
This means that all content is open to you, even though you are thousands of miles away.
One of the first choices you need to make is which VPN provider to sign up with and there are many out there. However, not all can overcome the restrictions as the streaming provider has realized that people are using VPNs and they try to stop them.
ExpressVPN servers beat geo-restrictions>
Thankfully, there are a few that do have servers that still work and the top three are ExpressVPN, CyberGhost, and NordVPN.
Out of the three, ExpressVPN would be our choice due to the huge number of servers they have. The provider also has many situated in the states. The servers are super-fast and reliable, offering stable connections.
1. Subscribe
If you do choose ExpressVPN, you might want to take advantage of their 12-month plan. This gives you a total of 15 months because they give you 3 free months and 49% savings in comparison to paying monthly.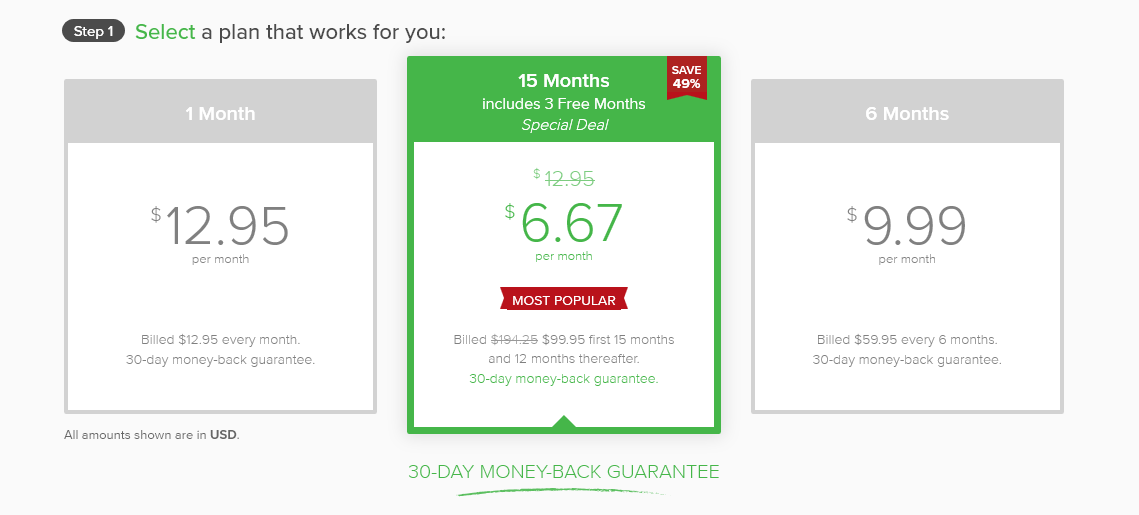 Yearly and monthly plans are also available with CyberGhost and NordVPN.
2. Which devices do you stream on?

The key to watching American (US) Netflix in Spain is to download apps to the devices that you plan to use to watch content.
You may download numerous apps for different devices and there are no limits.
3. Installing Apps
Once you have downloaded apps, you can go through the process of installing them onto your devices so they are in place for the final step.
Whether you choose ExpressVPN, CyberGhost, or NordVPN, the installation process will be simple. The app will simply guide you through the installation process which you'll complete in no time.
To complete the installation and then find the icon left by the install on your device and click on it to open the app.
4. How to choose a server?
The final and most important step in learning how to watch American (US) Netflix in Spain is to launch the app.
This will bring up the dashboard that allows you to choose a USA based server, which in turn, provides you with an IP address in America.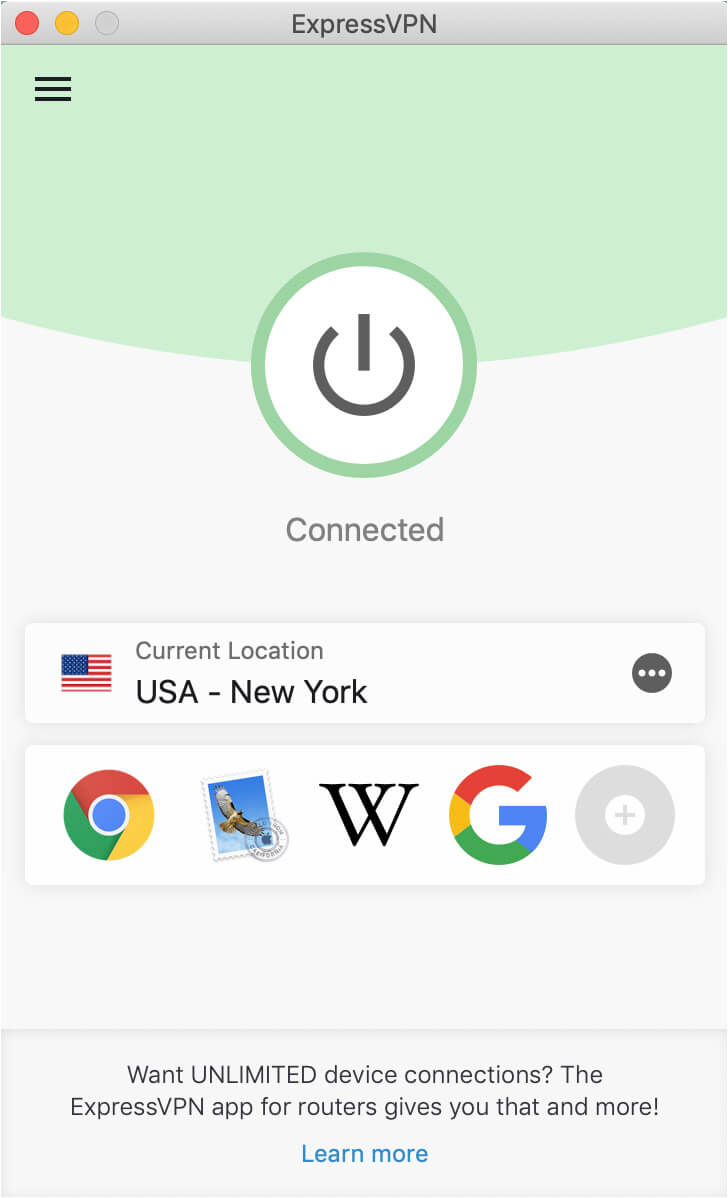 Once you connect to the server, the Connection button will turn green, implying that your connection is successful.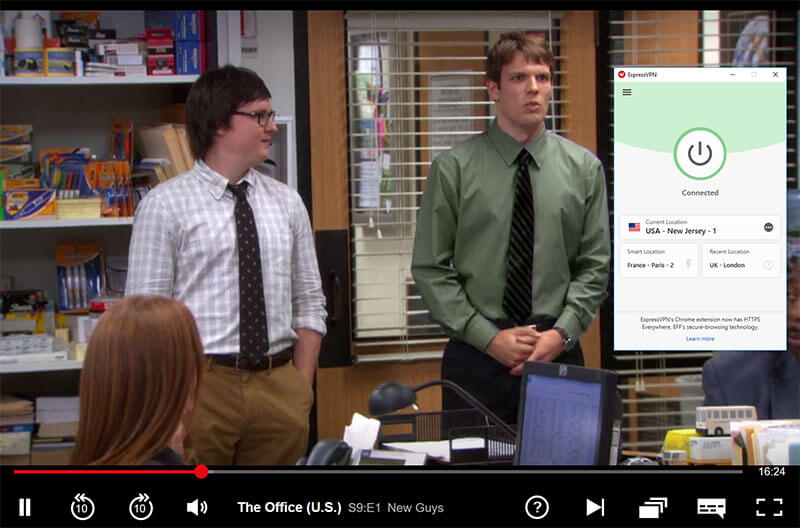 The streaming portal now believes that you are located in the USA and you are given access to the entire catalog of content it offers.
More Benefits to a VPN


A VPN provides access to many more benefits along with allowing you to bypass the geo-restrictions.
For instance, you can use a Virtual Private Network to remain anonymous when browsing the internet. This can be a valuable tool in the fight against freedom of speech.
With your IP masked, no one can find out who you are or where you are located in the world.
Browse anonymously with ExpressVPN >
It is also valuable for remaining secure online. A VPN puts a tunnel between you and the internet.
Before your information enters the World Wide Web, it is encrypted. It goes through the tunnel and onto the other end, and when it reaches its destination, it is decrypted.
This means that even if someone were to come across it, they would not be able to read it and steal your personal information.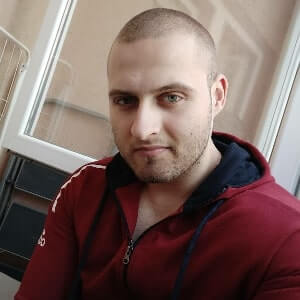 A professional writer with a Master's degree in Mechanical Engineering. Since his youngest age, he loves everything related to internet, technology, fitness, games, and dogs! He joined our team in order to bring his deep knowledge in security services, among which VPN is of course a key component.