Netflix is one of the most popular of all streaming platforms and while it is available in India, people in the country do not get access to the full catalog of the content offered in the USA. However, there is a way to get around the restrictions. So, if you are wondering how to watch American (US) Netflix in India, we have the answer for you.
The library of content accessible in India has grown substantially over the last couple of years, more so in regards to the number of movies than TV shows. But, it still falls way behind that of the US.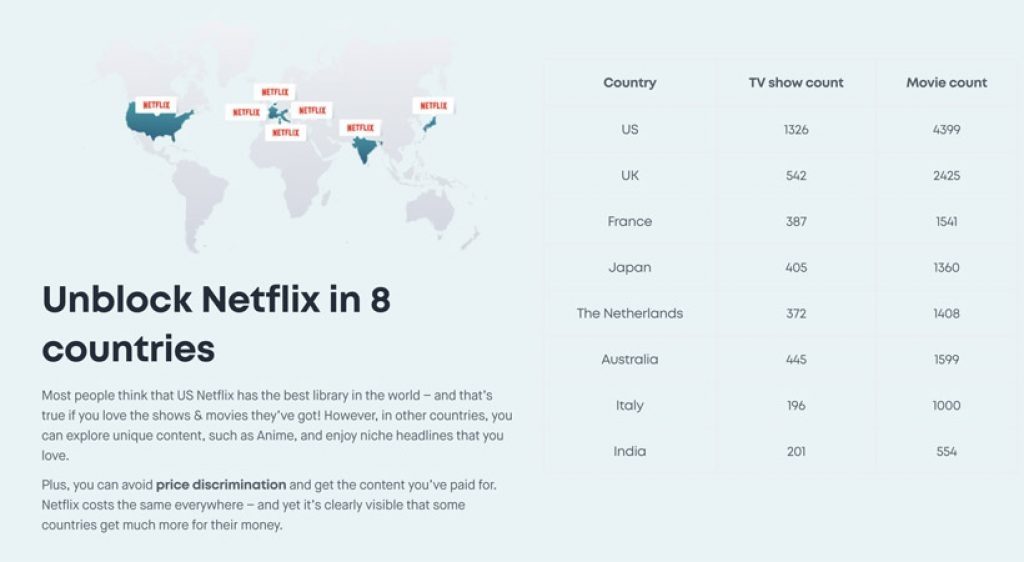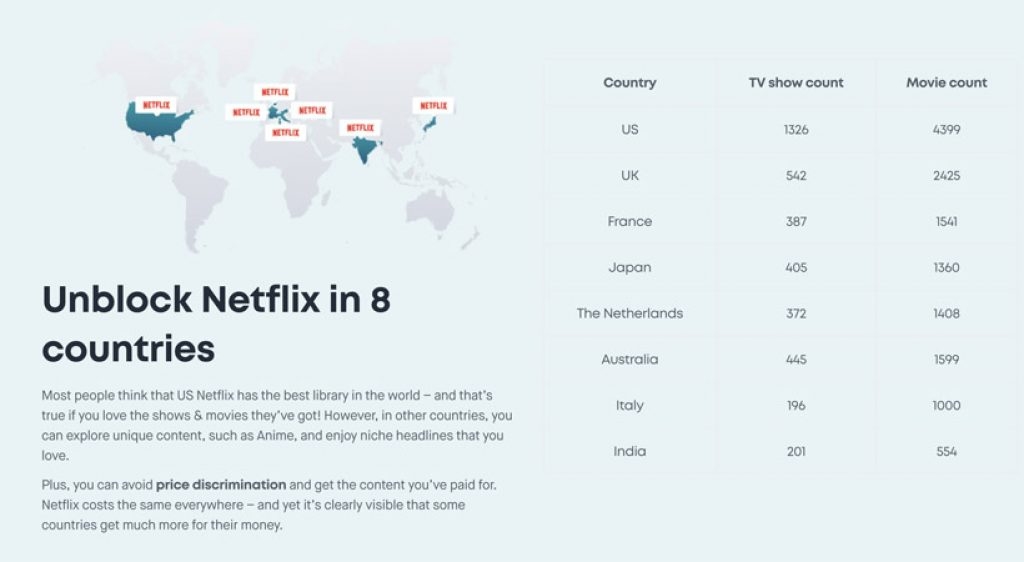 Why is Content Limited?
A lot of the content on Netflix in the states is limited due to copyright restrictions. Often, a TV series will cost millions of dollars to make and the network behind the series wants to get the most viewers.
Shows that would attract millions of viewers in America might not attract the same audience in India. Therefore, it is copyrighted for showing only in the USA, as this is where the studio or network would earn the most profits.
The same applies to movies. We explained this to people in Australia who want to watch US Netflix.
They don't have access to the same library as the rights have not been bought for that specific area.
Is It Possible to Watch American Netflix in India?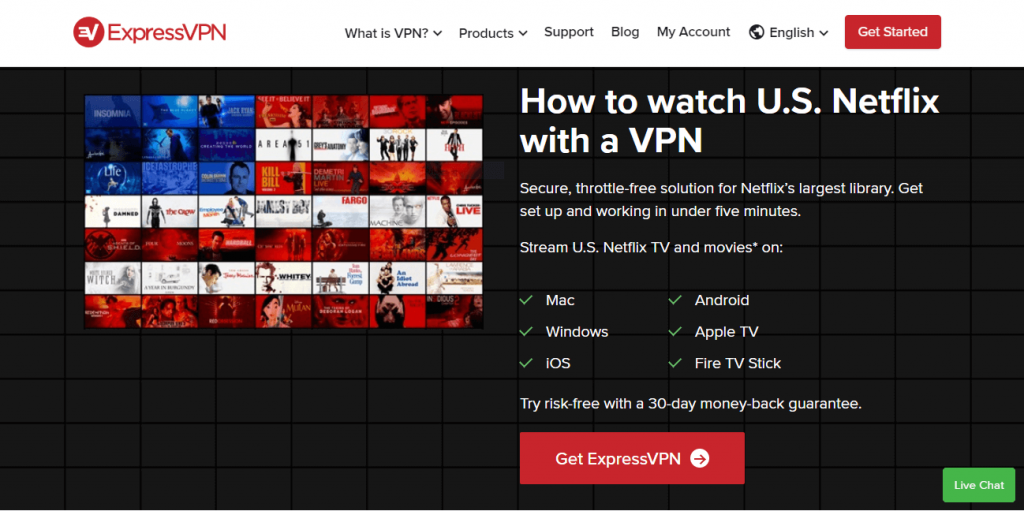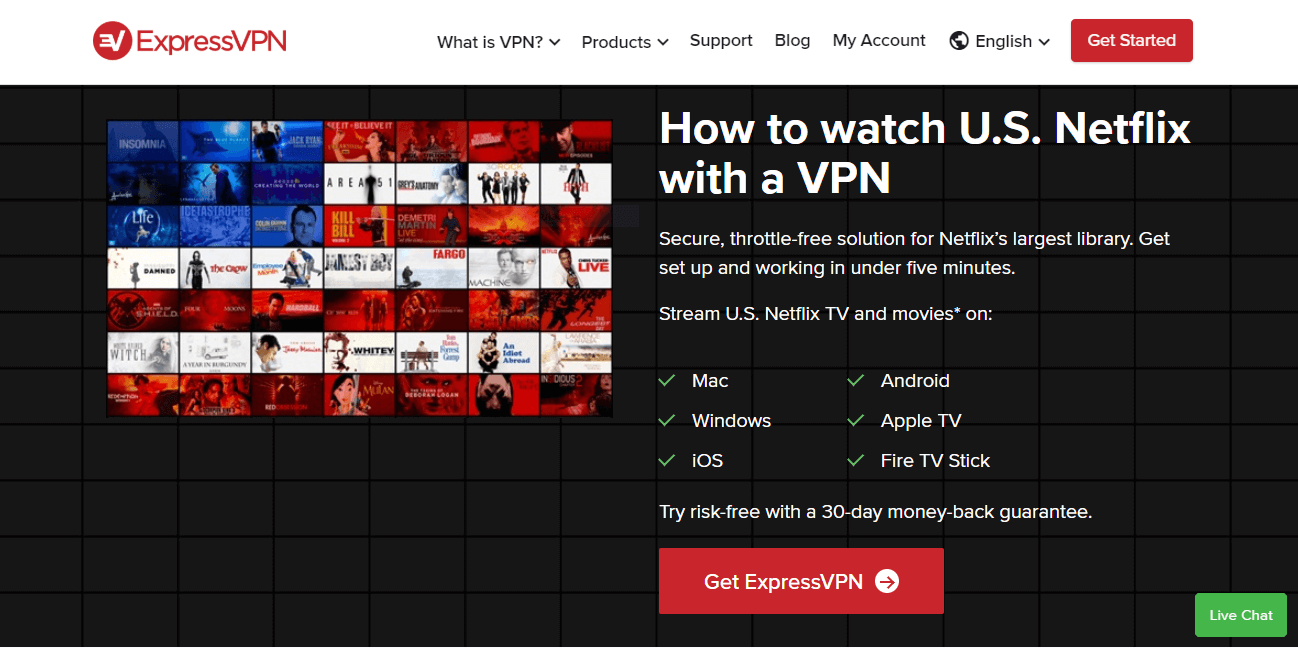 Yes, it is by using a VPN, and here, we are going to explain exactly how you can do just that.
The restrictions are placed via your IP address with each country having a range of IP addresses. So, your IP address is what determines what Netflix content you get to see.
A VPN subscription can be taken to overcome those geo-restrictions. When you do this,  you are provided with an alternative server, which in turn provides you with an IP address from one of the states in the USA.
Get a US IP address to watch Netflix>
You can find out how to do this by following the steps below.
How to Watch American (US) Netflix in India?
So, now we will go on to show you the all-important steps that are required if you want to bypass the restrictions and gain access to the version of Netflix that viewers located in America can access.
Step 1 – Choose a VPN provider
One of the best VPN providers for unblocking geo-restricted content and in particular, Netflix, is ExpressVPN.
With a plan from ExpressVPN, you gain access to 3,000 servers from around the world, including many in the United States. What's more, the servers are fully optimized for streaming HD content and offer blazing fast speed.
Step 2 – Choose a plan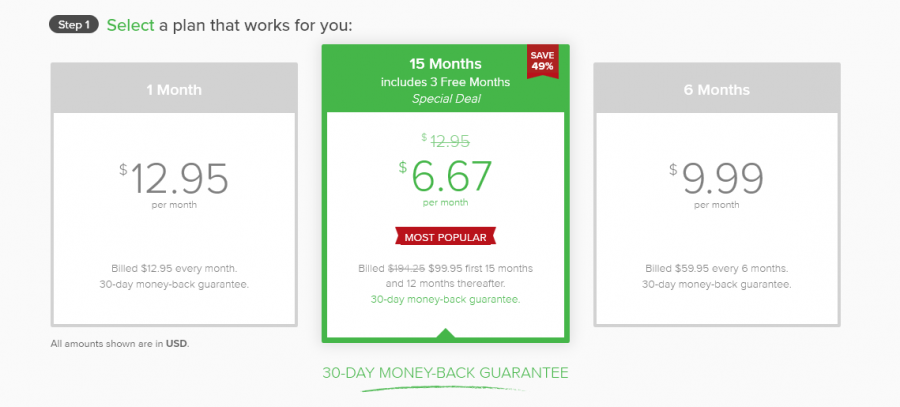 One of the most economical ways to take advantage of all this premium provider offers is to go for the 12-month plan. ExpressVPN gives you three months free on top, which means you get 15 months in total and you can save 49% when compared to paying monthly.
So yes, not only is it possible to watch American (US) Netflix in India, but you also get a great deal from a premium provider.
Step 3 – Choose and download apps
The next step to take you closer to being able to stream from Netflix from the US is to choose and download apps.
You can stream on a wide range of devices, including Windows PC, macOS, Android, iOS, and many others.
Download the apps to any device that you plan to stream on, and then install the apps.
Stream US catalogue in India with ExpressVPN>
Step 4 – Launch the app
Find the icon left over by the installation and click on it. A dashboard will pop up like the one below if you chose ExpressVPN.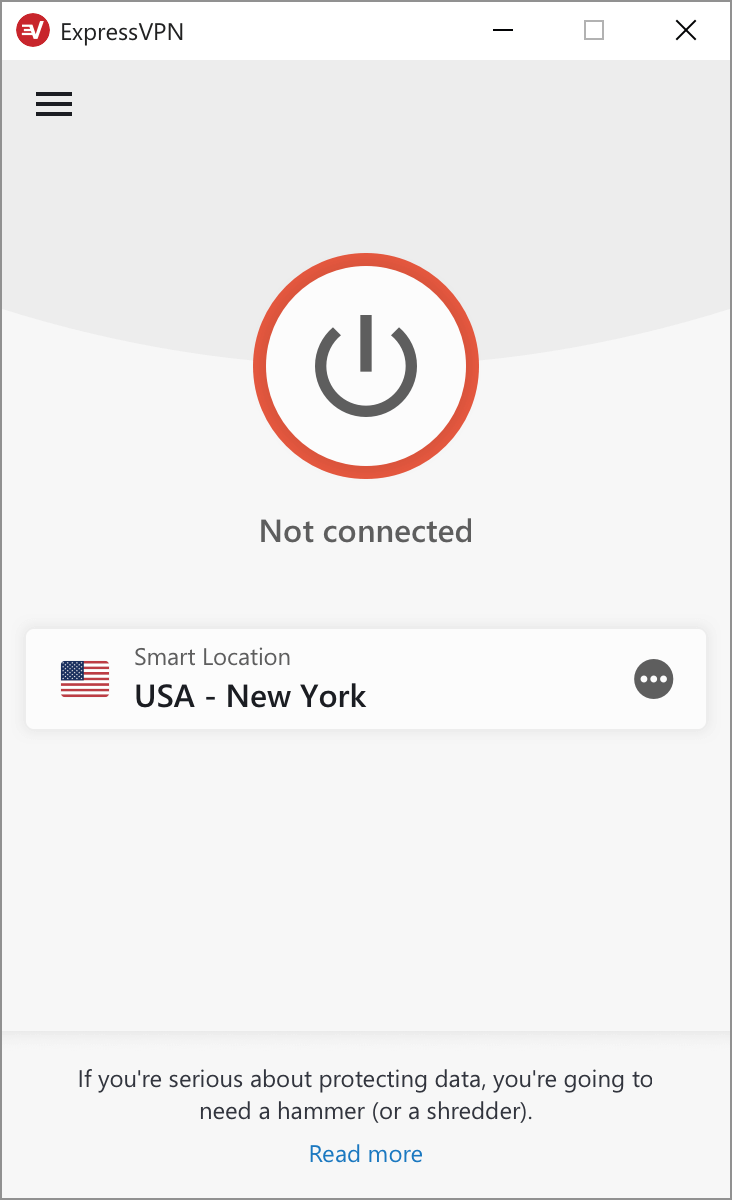 Take notice that at this point, you are not connected to a server from the United States as the button is highlighted in red.
To take on an IP address from the states, you need to click on the dropdown box where you see the server name, then choose a server from anywhere in the states.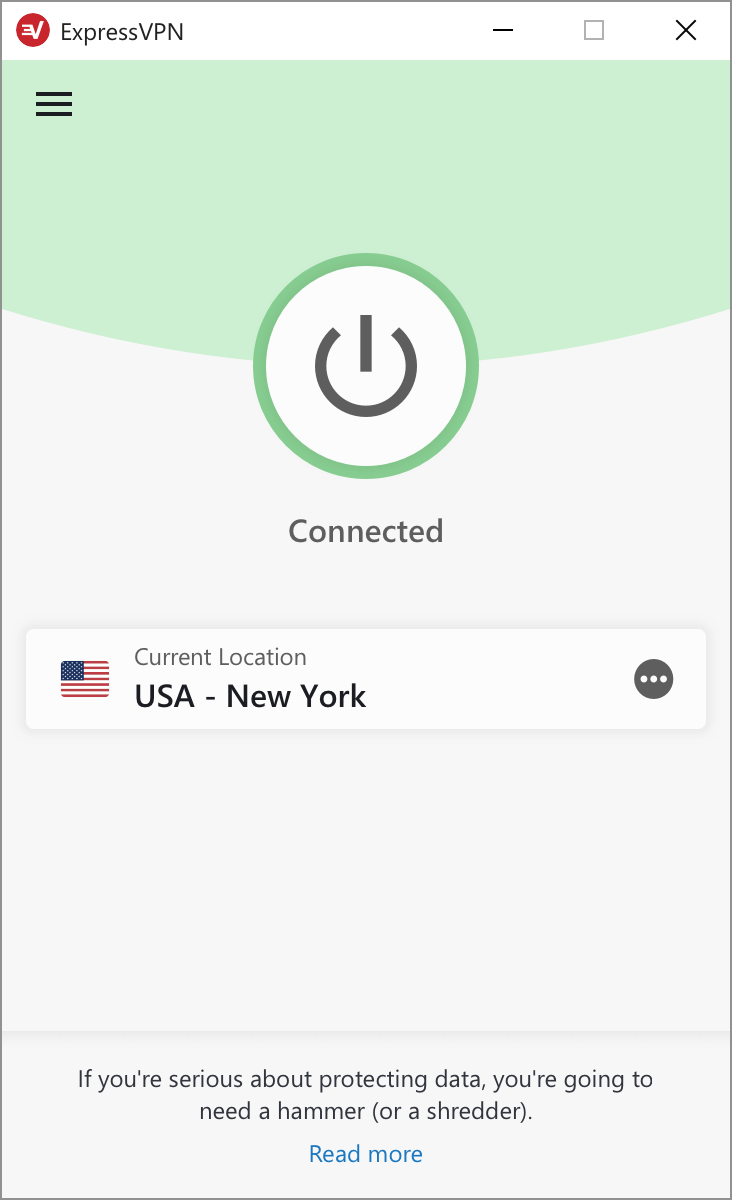 Once you have chosen a server, all that is left for you to do is click on the "connect" button. Once you have established a connection, it will turn green.
Note that there will be a range of servers in the United States from which to choose. Some servers might be blocked.
In that case, do really not hesitate to contact ExpressVPN's support. They'll guide you through the servers that will enable you to unblock and watch US Netflix in India.
Connect to a US server with ExpressVPN >
Step 5 – Go to the official website
Congratulations – you now know how to watch American Netflix in India. You can go to the official website and sign in, you will have access to the full US catalog of the content offered, and be able to choose from more than 4,300 movies and over 1,300 TV shows.
The same principle above will work the same on any device, providing you've installed the VPN client app.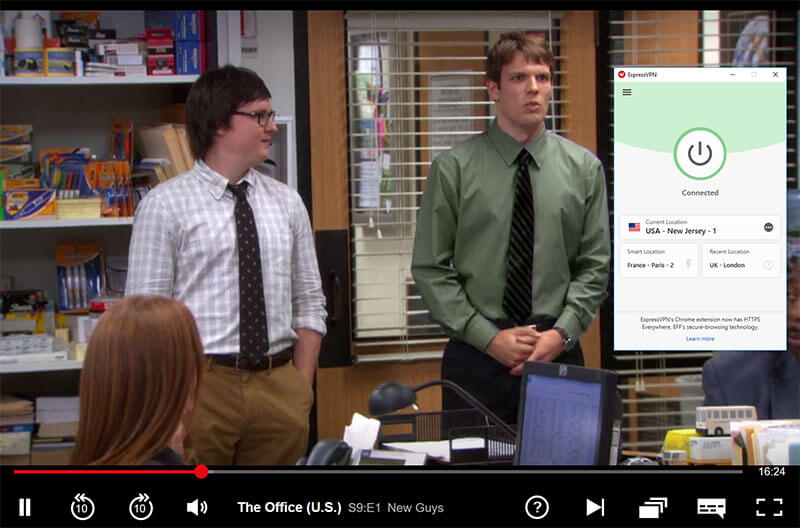 In Summary
All you need to be able to watch American Netflix in India is to:
Sign up with a VPN provider. While we highly recommend ExpressVPN, although you might also want to consider CyberGhost or NordVPN.
Pick a plan
Install apps
Choose a US server
Open Netflix in your browser or app.
Of course, streaming and gaining access to restricted content is just one of the numerous benefits offered by a Virtual Private Network. You can also benefit from enhanced security and anonymity when surfing online, plus much more.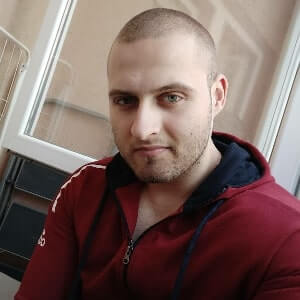 A professional writer with a Master's degree in Mechanical Engineering. Since his youngest age, he loves everything related to internet, technology, fitness, games, and dogs! He joined our team in order to bring his deep knowledge in security services, among which VPN is of course a key component.