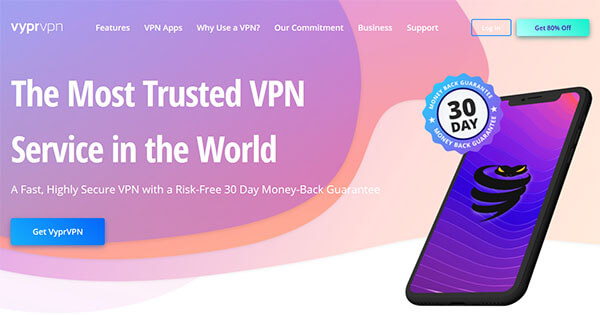 Believe it or not, it is quite common that people across the globe have issues accessing popular websites such as Netflix or Facebook. China is an excellent example of this, which is due to its regulation of social networks and local streaming platforms. Of course, there is a solution to these restrictions and it is called a Virtual Private Network. VyprVPN offers quite a good example of how one should look like. Not only that, but their money-back guarantee is also at a good level. Let's take a look.
Does the Money-Back Guarantee Really Work?
Much like other popular providers, VyprVPN offers a 30-day window during which you can request a full reimbursement. The best thing about it is that it doesn't require a lot of effort or time.
Still, we have to say that the process is somewhat different, depending on whether you are canceling via a mobile phone or a computer.
The refund process if you have registered from a computer is quite straightforward. In case you have installed it on your mobile device, go to the Apple Store/Play Store, and cancel your subscription directly from there.
Here is how to proceed on your computer:
The first thing that you should do is go to their official website and click on the "Control Panel" option.
A login window will pop out – type in your Username and Password to proceed.
Once you are logged, look left, and find the "Account" option.
Click on it and go ahead by canceling your subscription.
The website is likely to ask you whether you are sure, so proceed by confirming.
The next step is to fill in the request and suggest a reason why you are canceling the trial and asking for a full refund.
The last two steps are to remove the app from your device whether that means uninstalling it from your mobile or computer.
Move on by canceling your automatic payment (if it was active) and you are good to go.
The customer service of VyprVPN should contact you within a few days informing you that the money-back guarantee process has been completed.
What is a VPN in the First Place?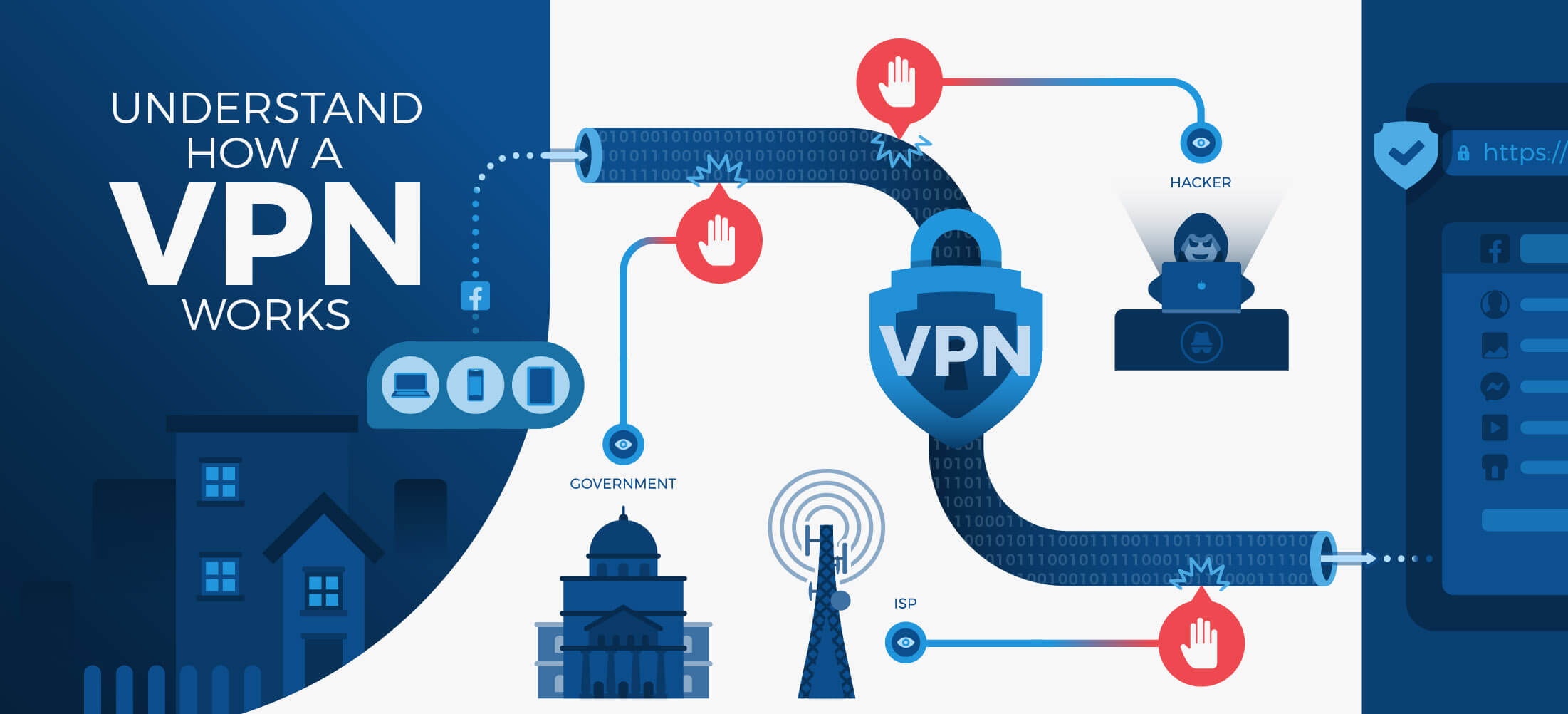 Now that you know what kind of service the aforementioned provider offers, we need to tell you more about Virtual Private Networks. Not to get things confused, a VPN doesn't exclude using public networks – on the contrary.
It hides your IP address and tricks the website into thinking you are connecting from another location.
This results in bypassing censorship on sites, shielding your connection and browsing activities, and most importantly, having the complete freedom to torrent and stream.
VyprVPN sits as one of the most reliable VPN providers especially in terms of security, as well as the fact that it stores no logs. It is highlighted by 2 million subscribers that use over 700 fast servers.
Additionally, it supports all devices including Android, Windows, macOS, iOS, and Linux. You can find out more about the provider here, while we go ahead and review their money-back and refund policy.
Advantages of VyprVPN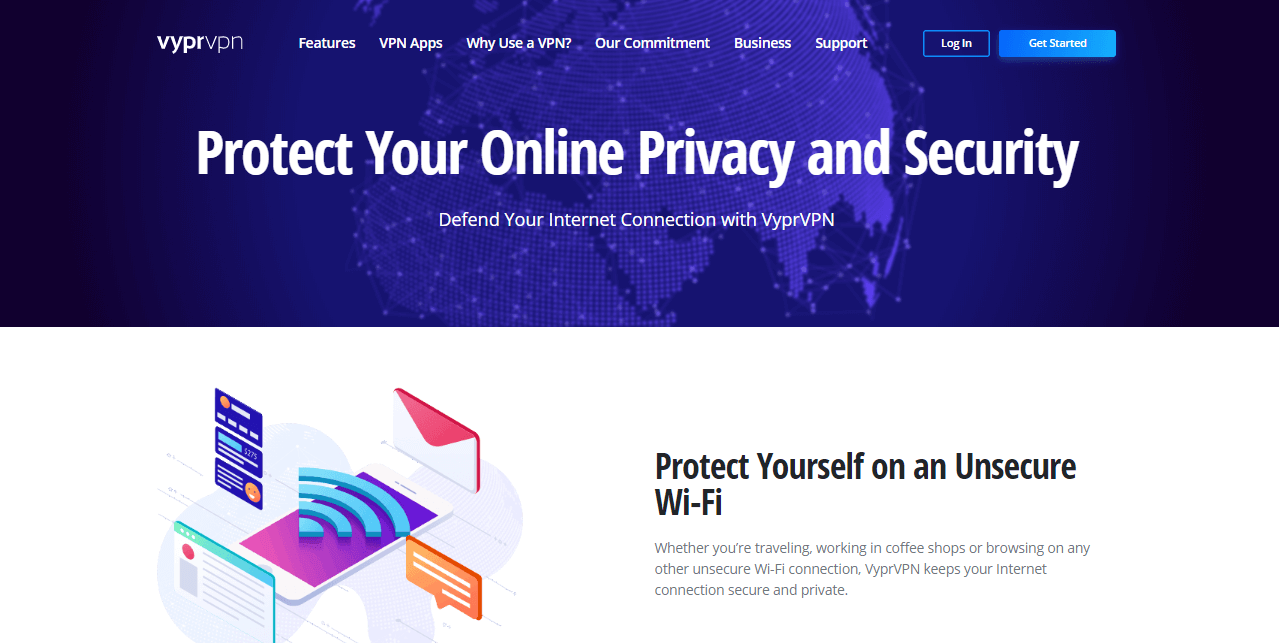 There are a couple of reasons why choosing this provider is a good decision. Firstly, you can bypass geo-restrictions even if you are located in China. Along with that, it offers superb security and 256-bit encryption, thus preventing your browsing activity from being sold.
Not only that but the servers are up 99.99% of the time and even when you connect with 5 devices at the same time, the VPN will still be smooth and reliable.
If, for whatever reason, you or don't want VyprVPN service and you don't know which VPN to choose to replace it, here is a recommendation.
Conclusion
Now that we have considered both pros and cons, it is safe to say that the provider is quite affordable highlighted by reliable customer service, and excellent server performance. Plus, the VyprVPN money-back guarantee DOES really work as we stated before!
So you can definitely give the provider a try if you want to.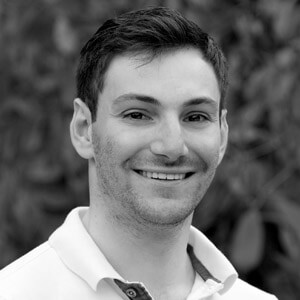 Flo is the founder of the-bestvpn.com. Really concerned about security on internet, he decided to create this website in order to help everyone find the best VPN. He's got a Business School background and now is 100% dedicated to keeping his website alive.