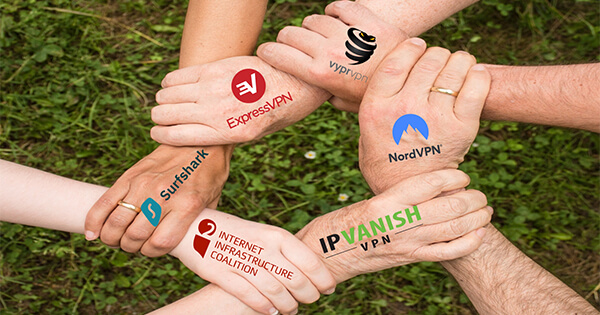 The i2Coalition is a company responsible for data centers, cloud service providers, web-hosting companies, and similar tech-related companies. It's a company that focuses on giving those who build the infrastructure a voice in public policy. Their primary goal is to keep the Internet open as an engine for innovation and growth. In December 2023, the company launched the VPN Trust Initiative (VTI) to accentuate the importance of this technology.
A Consortium of Industry-Led VPN Providers
Using a VPN is an ever-growing trend nowadays. With the increasing surveillance by the government and advertisers, a Virtual Private Network is almost a must for many users. The i2Coalition assembled a consortium of the best providers in the world.
These include ExpressVPN, Surfshark, NordVPN, NetProtect, and VyprVPN. By the way, you can also read our test of VyprVPN here. Important to mention is that NetProtect has numerous VPN brands here.
For example, a VPN provider like IPVanish can be found there. Other providers include OverPlay, SugarSync, WLVPN, StrongVPN, and SaferVPN.
VPN Industry Revenue Expected to Grow
It's estimated that about 30 percent of internet users used a service like a proxy server or VPN in November 2023. With many users turning to VPN for increased security and anonymity, it's logical that the number of users will also increase.
This also means that the revenue is going to sky-rocket from ~$34 billion in 2018 to more than ~$50 billion by 2024, as experts expect.
As we know, Virtual Private Networks provide important benefits regarding security and privacy:
Protecting users' online activity from the government, hackers, ISPs, and other types of surveillance
Allowing users to gain access to geo-restricted websites
Preventing websites such as Google to track the user by masking their IP address, etc.
Why Is This Important for the VPN Industry?
To provide these, and many other benefits, the providers need to follow certain practices for enhancing the safety of their user base. However, not every company is held strict with these rules. The VTI is here to form a team of VPN insiders for advocating, vetting, and creating industry policies to ensure trust in the VPN marketplace.
As the i2Coatlition Co-Founder Christian Dawson says, it's important that VPN providers stick to their practices. But, it's also important that the new laws don't limit these providers in terms of reliability and effectiveness
If you want to join the VTI as a member or read more about it, check their website.
About VPN Trust Initiative
VTI is a consortium comprised of the biggest VPN providers that advocate consumer privacy and safety online by improving understanding of VPNs and preserving practices that protect internet users worldwide.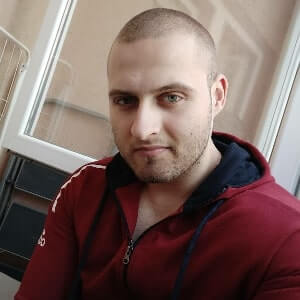 A professional writer with a Master's degree in Mechanical Engineering. Since his youngest age, he loves everything related to internet, technology, fitness, games, and dogs! He joined our team in order to bring his deep knowledge in security services, among which VPN is of course a key component.