QNAP is a well-established Taiwanese corporation and a subsidiary under the IEI Group. The company specializes in NAS (Network-Attached Storage) systems that are widely used for accessing files anywhere in the world. The first NAS system emerged in 2004, the same year as pfSense. Speaking of that, we recently published an article about the best VPNs for pfSense, in case you have a pfSense router. If you want to keep your network traffic on the QNAP system secure, you know what to do: use a VPN!
Ranking of the best VPNs for QNAP (2023):
ExpressVPN
CyberGhost
IPVanish
NordVPN
Surfshark
Why Do You Need a VPN for QNAP?
Whenever we talk about files or file access, there's one concern – security. How would you feel if anyone could access your (sensitive) data? It's not good, right? Well, NAS systems are great for storing and accessing your files anywhere in the world.
However, as much as they're secure, you can't hide from certain groups of people – your internet provider, the government, and advertisers.
These groups can see and read every bit of data you receive or send. Some Internet Service Providers are notorious for limiting the network speeds, limiting it to those who download a lot. So, if you're storing huge files, it could be a big problem.
When you install a Virtual Private Network on your NAS system, you can keep your traffic secure, with no reduced download/upload speeds. Furthermore, a VPN will encrypt all the information you send or receive.
This means that only you will know about your data transfer.
The best thing is that installing a VPN on your QNAP takes just a few minutes. Your Internet Service Provider might put a knife in your back but a Virtual Private Network provider would never do that!
3 Best VPNs That Work With QNAP
Now that we've got everything else out of the way, it's time for our short-but-sweet list of the 3 best VPNs for QNAP. The list is below:
1. ExpressVPN

ExpressVPN is well-known for being the fastest VPN provider. Well, this hasn't changed for years, especially when we talk about integration with QNAP.
The reason we've chosen ExpressVPN over any other first is that it offers everything you need. Some VPN providers for QNAP offer you a little bit of everything, whereas ExpressVPN gives you plenty of everything!
For the start, we need to mention its speed again. We know that we're beating a dead horse by now but there are new readers and these are essentials. This provider boasts more than 3,000 servers across 94 countries, thus offering a stable, reliable, and blazing-fast connection.
If you love torrenting or streaming 4K content, it will also come in handy.
Furthermore, ExpressVPN comes with tight security that will repel every attempt at tracking you. The government, your ISP, or hackers can't track you anymore. In terms of security, we're talking about protection against WebRTC, IPV6, and DNS leaks.
This is important when working with big, robust data akin to QNAP.
Those who decide on ExpressVPN should know that there's a jaw-dropping 49% discount, as well as three months free for a 12-month plan. Even if you're not satisfied with the provider, you can get your money back within 30 days. Sounds like a good plan, doesn't it?
2. CyberGhost

Many people have a love-hate relationship with CyberGhost. As much as you love or hate this provider, you can't say they're not outstanding. Of course, our list wouldn't be complete without this Virtual Private Network and now that we have it, it's complete.
For the start, CyberGhost offers cheap, yet quality services.
It's often referred to as the best budget VPN for QNAP. Thanks to its whopping 6,800+ servers across 90 countries worldwide, CyberGhost offers stable and reliable connections. Users who used ExpressVPN before will not be amazed by its speed but we don't blame them.
Aside from using CyberGhost for QNAP, you can use it for torrenting. Downloading huge Torrent files is easy because you don't get any bandwidth caps when using this service.
Finally, if you want to pay with Bitcoin, you can do that too, as this ghosty (pun intended) provider supports it.
3. IPVanish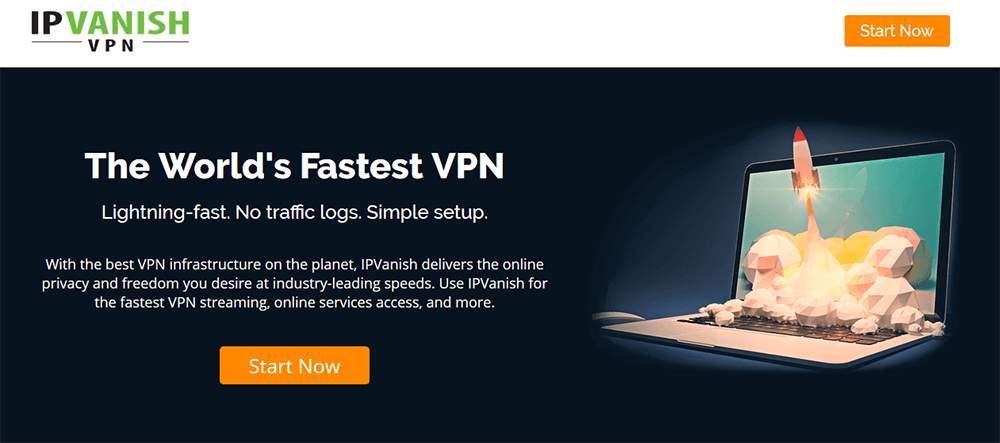 One of the most common use cases of a VPN is to protect your network. Well, IPVanish does a lot more than that. Like ExpressVPN, this provider is also known for its high speeds. Of course, they're not on a level of ExpressVPN but for a slightly smaller provider, speeds are amazing.
At this moment, this Virtual Private Network has 1,500+ servers in 75+ countries.
As you could've guessed, the connection quality and stability are top-notch. However, we're more concerned about its QNAP integration. Thankfully, IPVanish lets you use the internet anonymously on your NAS system within minutes.
If you're worried about your data being kept somewhere in the company's HQ, know that it isn't the case. The company has a strict zero-log privacy policy, implying that every bit of your data is only known by you. Your IP address and search history will not be touched.
One thing that makes this provider unique is a plethora of features.
Truly, IPVanish is a heavy-weight champion when it comes to features. If you manage to get past the unintuitive interface, where these features are hidden, you're going to enjoy them to the fullest.
How to Set Up a VPN on QNAP?
Whatever VPN you decide to use, the steps for installing a VPN on QNAP are the same. That being said, here's how to do it:
1. Inform QNAP that You Want to use a VPN
For the start, make sure you're using QNAP2. Some VPNs have a problem connecting and staying connected to older versions of QNAP. Now that you've fixed that, log in to your QNAP device. If you already have a QVPN Service installed, move it to the VPN management page.
If you don't have it, it can easily be downloaded from the App Center. On the left-hand side, choose the VPN Server option to expand it. Select OpenVPN and check the box named Enable OpenVPN Server.
2. Configure the Connection by Importing ".OVPN" Files
Uploading an OVPN file is the next step. An OVPN file contains the necessary information for creating an OpenVPN connection to your chosen VPN provider. When the files are downloaded, choose the server you want to use.
We suggest choosing the server that's closest to your location. This will maximally reduce the latency.
Import your OVPN file and wait for the new window to pop up. In this window, you'll need to enter the required info. Name your connection and enter your VPN login data – Username and Password.
The subnet mask should be set to 255.255.255.0.
Now, enable the Use default gateway on a remote network and Reconnect when the VPN connection is lost features. Apply the changes and you should see your new connection on the QVPN main screen. Click Connect, and you'll be connected in seconds.
3. Test Your VPN Connection
To make sure everything works as intended, follow these steps:
Visit the IPmagnet website. Copy the magnet link address and keep this page opened.
Open the Download Station in your QNAP.
At the top, there's a plus icon. Click on it and choose the Input URL option.
Paste the magnet link address that you copied a while ago, click Next, and then Apply.
Go back to the opened IPmagnet page. You should now see two different IP addresses. This means that the connection is successful.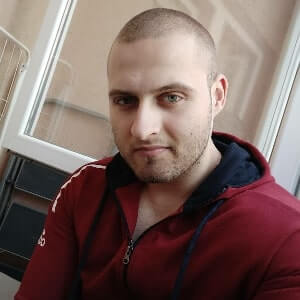 A professional writer with a Master's degree in Mechanical Engineering. Since his youngest age, he loves everything related to internet, technology, fitness, games, and dogs! He joined our team in order to bring his deep knowledge in security services, among which VPN is of course a key component.