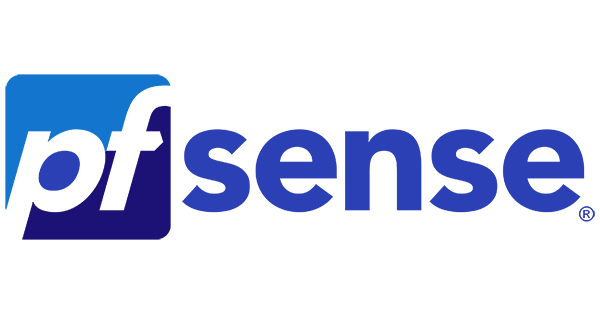 From the moment of its inception in 2004, pfSense had something great going on for it. Now, in 2023, it's not hard to see why it's so popular. For those who don't know, it is a popular open-source router and firewall solution. It lets you craft a fully-customized secure router for home, business, and enterprise purposes. With its scalability and versatility, the platform allows you to set up numerous subnets and useful add-ons. Despite offering decent security solutions, knowing how to use a VPN with pfSense is crucial.
Best VPN for pfSense (2023):
ExpressVPN
NordVPN
HideMyAss
Why Do You Need a VPN for pfSense?
If pfSense is already as awesome as it is, why in the world would you need a VPN? Well, that's a good question. When going online, the number one concern should always be security.
VPN can complement pfSense security-wise. Despite pfSense being updated often, routers are the biggest targets for hackers, so the threat still lingers.
Using a VPN on a router will protect all the devices connected to the network. This is done via encryption. All the traffic going to and from the router is encrypted. Even if the hacker attempts to read your data, it will be unreadable, rendering you invulnerable.
Furthermore, VPNs have additional security functionalities such as anti-malware features and leak protection. This means that you're protected even from DDoS attacks. Of course, there are standard features that you always get.
For example, bypassing geographic restrictions, which is the case with some video-streaming services.
Since Virtual Private Network uses a plethora of services, you'll avoid being monitored by the government or advertisers. In conjunction with pfSense, you'll also avoid being monitored by hackers, which can be a much bigger threat.
A split tunneling feature on pfSense lets you decide which device will connect via the VPN. So, if you don't want all your traffic to go through it, you can achieve that. Either way, it's a win-win situation.
Top 3 VPNs That Work With pfSense
To understand what is a VPN and how it works, check our guide here – in case you're not familiar with this term. Now that you've learned something new, it's time to bite the meat of the article.
1. ExpressVPN

When we hear the word ExpressVPN, we immediately think of the Lamborghini Aventador. This is because the provider is known for some neck-breaking speeds and smoothness that no VPN for pfSense can come close to.
With more than 3,000 servers scattered across 94 countries, you'll be able to enjoy stable and limitless bandwidth.
ExpressVPN is great for unblocking geo-restricted media, torrenting, and most importantly – works in China. Security-wise, this Virtual Private Networks shines like the Sun in July.
It has 256-bit encryption, as well as protection against IPV6, DNS, and WebRTC leaks. Although the provider records minimal metadata, this data won't compromise you if the service gets hacked.
There's always that debate on whether ExpressVPN is more expensive than other providers. It is… but not that much! With a gigantic discount of 49% and 3 months free for a 12-month plan, it's even cheaper than some VPN providers.
If you don't want to miss this chance, you might as well click on the button below.
2. NordVPN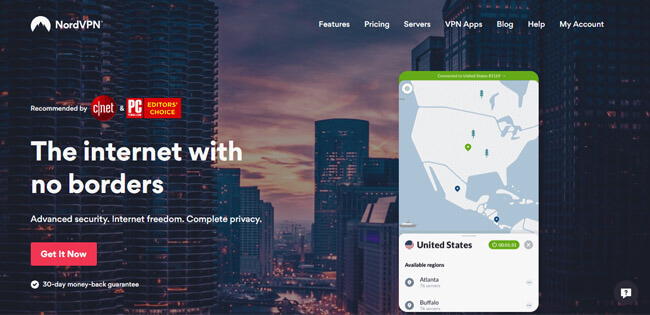 Judging by its name, many would think that NordVPN is based in some nordic countries. It actually isn't. NordVPN is based in Panama and from there, it operates astounding 5,600 servers in more than 60 countries.
When it comes to a relationship between a VPN and pfSense, NordVPN is in marriage!
We and many other tech junkies have tested this combination and it always works like a charm. NordVPN also provides instructions for getting started, which makes it easy even for beginners. Price-wise, NordVPN is known as cheap for what it gives.
You'll get speedy and stable connections, with numerous military-grade features.
Speaking of the military, NordVPN boasts military-grade encryption that wouldn't allow even Interpol to find you. Of course, a quality Virtual Private Network such as this always comes with a kill-switch and leak protection.
If you're from China, you'll be happy to know about the VPN traffic obfuscation that the provider has.
The main provider offers great apps for all devices, so you can use NordVPN wherever you want. PC, iOS, Android, Linux, Mac – it's all yours, buddy!
3. HideMyAss!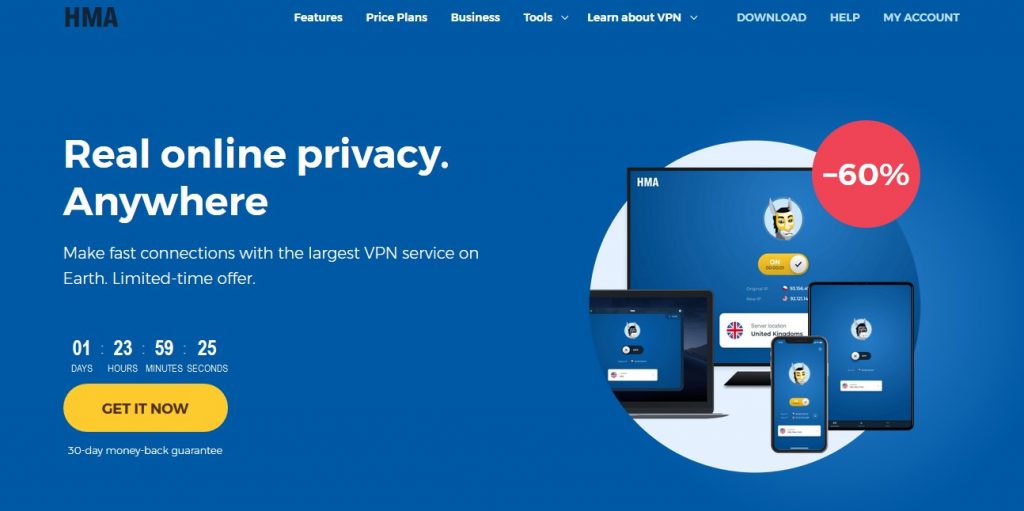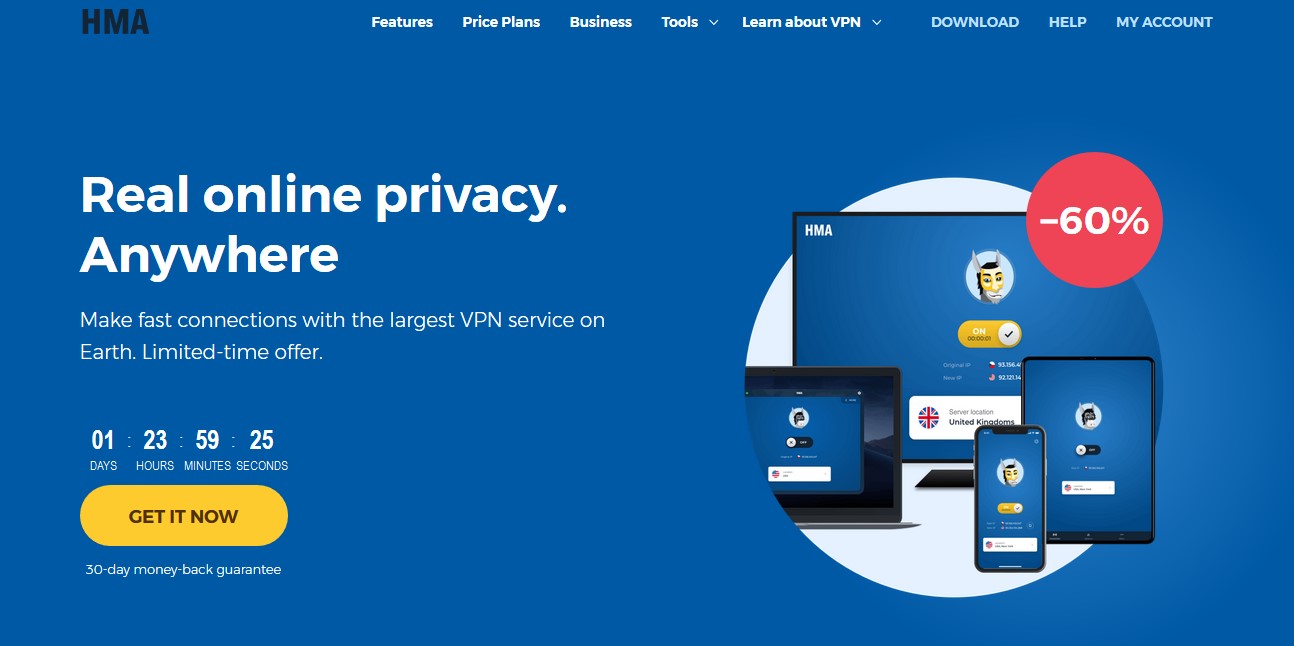 If there's one thing that will make you remember this VPN, it's its name. Hilarious, isn't it? Whatever your answer may be, it's one of the best VPNs for pfSense and in general. Let's call it HMA for now.
HideMyAss has a lot to brag about in terms of features and performance. It has a network consisting of 1,100+ servers scattered across 190+ countries.
This ensures that the connection is strong, reliable, and lightning-fast. As for pfSense, HMA has a setup guide that will help you connect it with your pfSense. However, if you want a guide for advanced setup, you'll have to dig deeper into some forums.
Allegedly, HMA doesn't provide you with advanced setup support.
What about privacy, then? As mentioned, HideMyAss can brag about its 256-bit AES encryption that works in conjunction with kill-switch. Although it isn't the best on the market, the Virtual Private Network is still as safe as a safe. 😉
Interestingly, this provider has a logging policy that might make you put your finger on your forehead for a second.
The company keeps the connection metadata logs, including your VPN server IP address, timestamps, and your IP address. If you're worried too much about privacy, this could be an issue.
Still, a generous 30-day money-return period is here, so if you're facing issues, you can get your money back. Of course, all platforms are supported – PC, Mac, iOS, Android, and Linux.
How to Set Up a VPN on pfSense?
How do you set up a VPN on pfSense? Do you have to have an IQ of over 200 to do so? Actually, it would be nice to have but you don't need it. Here are the steps:
Choose one of the providers from our list.
Log in to the chosen provider's website and download the config files for the desired server location.
Log in to the pfSense dashboard, then click on System > Cert. Manager.
Add a new certificate authority (CA) by selecting Add under CAs.
Name your CA how you want, and choose Import an existing Certificate Authority from the Method dropdown.
Copy the <ca> section from your VPN config files into the Certificate data field in pfSense.
Save what you've done by clicking on Save.
Click on the Certificates tab and choose Add.
Once again, name the certificate and choose Import an existing Certificate from the Method dropdown.
Copy the <cert> section from your VPN config files into the Certificate data field.
Copy the <key> section from your VPN config files to the Private key data field.
Save everything and you got your certificates installed.
Add your VPN client by going to VPN > OpenVPN > Clients and choose Add.
Enter the following information about your chosen VPN:

General Information
Cryptographic Settings
Tunnel Settings
User Authentication Settings
Advanced Configuration

Confirm that the OpenVPN connection is successful. Go to Status > OpenVPN. Find the Client Instance Statistics section and under Status, there's the word 'up' implying that connection is successful!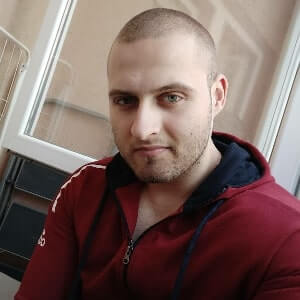 A professional writer with a Master's degree in Mechanical Engineering. Since his youngest age, he loves everything related to internet, technology, fitness, games, and dogs! He joined our team in order to bring his deep knowledge in security services, among which VPN is of course a key component.