Although a VPN is mostly used for privacy issues and bypassing geo-restrictions, there's gaming that not many talk about. One of the reasons why it' useful for gaming is for reducing ping, for example, as it allows you to connect to distant servers. However, it can also help you with mobile games. We know that many mobile games don't allow using a VPN. But, Mobile Legends allows it, granting you bonus features that players without it can't use. A VPN can be super useful for gamers, which you'll see in this article.
Summary of the best VPNs for Mobile Legends:
Why You Should Use a VPN for Mobile Legends?
If you don't want to read, you can watch the video below that explains why you should use a VPN for ML :
https://www.youtube.com/watch?v=IZTWKNc4Izk
Interestingly, hiding your IP can greatly contribute to your performance in this game. We can thank Indian players for this accidental discovery. Indian players constantly encountered high lag spikes that often made their characters dead within seconds.
Due to the game being popular in Asia, this shouldn't be a problem since India is located there. But, the culprits for this are Indonesian players. They were using Indian servers to play this game, and by overloading the servers, Indian players encountered severe lag spikes.
This gave an enormous advantage to Indonesian players who often killed paralyzed Indian players within seconds. If you're willing to learn more about this, you can check threads on the Mobile Legends forum.
Simply put, you can use a VPN to cheat in Mobile Legends, which is the main reason most people use it for this game.
Massive Losses for Moonton
The company suffered massive financial losses in July 2018. Riot Games, the company behind the popular League of Legends game, sued companies that violated the game's copyright. Moonton, the company behind Mobile Legends lost that case and paid $1.9 million to Riot Games.
We don't doubt that the company would do something about their VPN allowance. But, if they ban this large player base, they would continue to lose revenue, and eventually shut down. That being said, this occurrence hinders their ability to fix this issue.
If we look at other multiplayer games, Mobile Legends isn't the only one to receive backlash from the gamers. For example, PUBG, one of the most popular battle royale games, also has this problem.
This happened when thousands of Chinese players used the US servers via VPN, for increased stability.
Logically, this had the same effect. The US players had higher latency, putting them at a disadvantage over Chinese players.
What to Look for in a VPN for Gaming?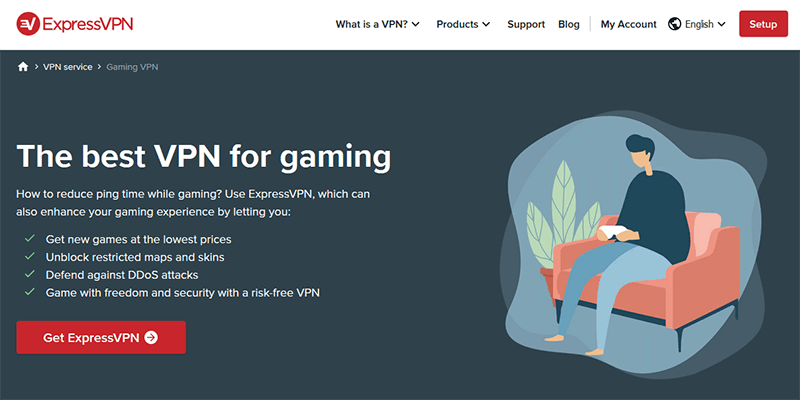 Before moving to our list of the best VPNs for Mobile Legends, let's see what you should look for in a VPN for gaming. Just a quick disclaimer – we don't support using this kind of service for cheating in games! This guide is only for those who choose to do so at their responsibility.
Now that we got that out of the way, here's what to look for in a gaming Virtual Private Network:
Very Fast Speeds
This one is obvious, isn't it? Fast speeds are essential for gaming, especially in some fast-paced games. Tons of data are transferred between your device and the server each millisecond and even a slight delay could mean that you'll lose the match or get killed.
It's important to choose a VPN that doesn't limit your bandwidth. Many providers with top-notch security implement that and it's something that will kill your gaming experience. Luckily, the providers we mentioned below don't do that, allowing you to enjoy your online gaming to the fullest.
Compatibility with the Main Platforms
Gaming isn't just about PC. Being very popular, it's wide-spread on all the main platforms. Now, you can game on your Android/iOS phone or Xbox and PlayStation consoles. Even Linux computers can play some games.
All of these platforms can take advantage of a VPN but not all of them are capable of supporting every platform. The top-grade providers will, however, always support every platform, including consoles. See our comprehensive installation guide for your devices here.
Servers all Around the Globe
Many times, your favorite game is more popular on another continent than the one you're living on. We can take Mobile Legends as an example. The game servers in Asia are always more populated than those in Europe.
If you want to join the server in a particular country, your VPN provider must have its server in that country. This is why you want a large provider with lots of servers worldwide.
P2P Support
Peer-to-Peer Connection (P2P) is essential for torrenting and multiplayer games. Not every provider has this feature on every server, so you'll need to find a provider that supports it on a majority of its servers.
Advanced Privacy and Security Protocols
Even if you're just a gamer, your privacy is endangered without a Virtual Private Network. We recommend providers that support OpenVPN or WireGuard protocol and highly-secure 256-bit AES encryption.
Be sure that the chosen provider has a zero-log policy, to avoid keeping your online activities at their servers.
Best VPNs for Mobile Legends
So, are you ready to slash some opponents in Mobile Legends? Here are our top picks for this game, let's take a close look at each of them!
1. ExpressVPN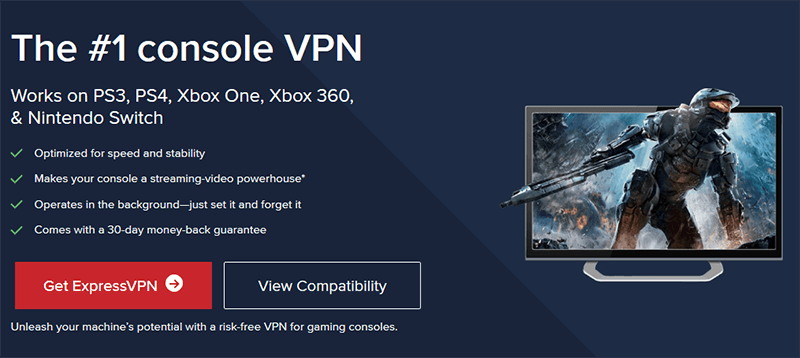 ExpressVPN is the fastest provider on the planet with lots of advanced security features. This is what made our decision easy. For the start, the provider offers around 3,000 servers in more than 160 locations around the globe. This allows you to switch servers swiftly to cater to your needs.
Offering a total of 5 devices for simultaneous connection, you can connect and protect every gaming device on a single account. Now that you can enjoy your sweet slaying in Mobile Legends, you can also use this VPN for some PC games, if you want.
Security-wise, ExpressVPN uses military, or should we say government-grade methods. Strong encryption, DNS and IP leak protection, and kill-switch are only some of them. There's also a great OpenVPN protocol that lets you choose between UDP and TCP, where UDP is better for gaming.
If you want to rest from your competitive gaming, you can stream your favorite Netflix shows. Currently, ExpresVPN is the VPN that best works with Netflix to access all libraries. It's great at bypassing geo-blocked websites, offering you plenty of unforgettable moments on the streaming websites.
The provider offers a stunning deal at the moment. A discount of 49% that includes three free months for a 12-month subscription. If that sounds good to you, you know what to do. And if you don't like it, you can use a 30-day money-back period.
2. CyberGhost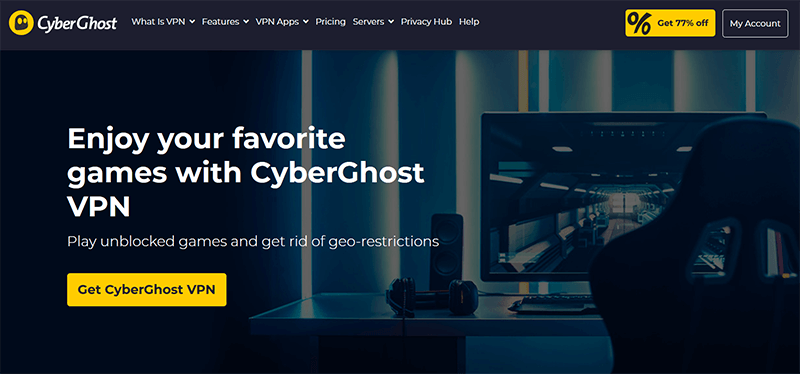 No one is better at covering the planet with servers. Boasting whopping 6,800+ servers around the world, CyberGhost is one of the largest providers at the moment. Since we're talking about 90+ countries, gamers will be able to enjoy a wide array of options when going online.
For Mobile Legends, this means that even if you're from Europe, you can access Asian servers and enjoy low-ping gaming. Regarding simultaneous connections, CyberGhost is better than ExpressVPN. It allows you 7 of them, so you can pair every gaming-oriented (or else!) device in your household.
Although it's not the fastest provider, it still allows you to enjoy your competitive fast-paced games. But, when it comes to security, it supports every protocol for keeping you anonymous. Even P2P servers are there if you want to use BitTorrent.
3. NordVPN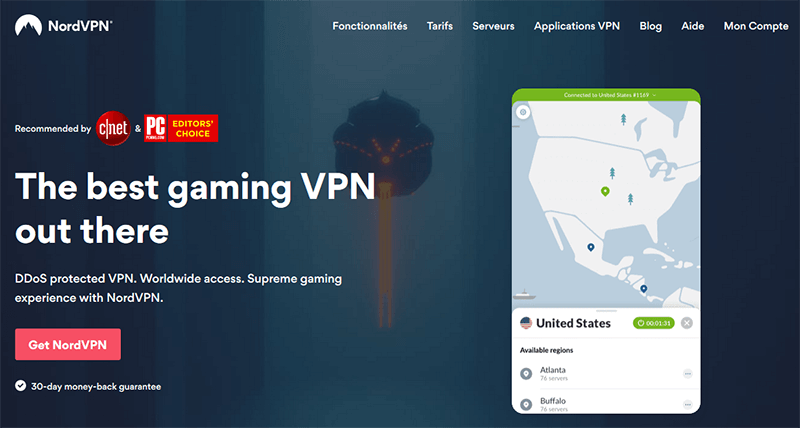 NordVPN is proof that you don't need to spend a fortune on a reliable Virtual Private Network. Having some of the cheapest plans, it's one of the best choices for gaming. We already know how mobile games function – they're almost always pay-to-win.
Truth is that Mobile Legends has some of these elements, hence you don't want to pay a lot for a VPN. Speed-wise, it's very fast, and thanks to its 5,000+ servers worldwide, you can play from any country you want.
NordVPN is probably the best when it comes to security, offering Double VPN and P2P support. Needless to say, there's a zero-log policy for hiding your internet and gaming activities from the government and your ISP.
Summary
Gamers have many reasons for using a reliable Virtual Private Network. Aside from taking advantage of lower latency, they can access geo-restricted games or prevent ISPs from spying on their online activities.
Not all VPNs are great for gamers, which is we made a list of the best ones. Our recommended provider is ExpressVPN, as it has tremendous speeds accompanied by cutting-edge security measures. It has everything a demanding gamer would love.
FAQ
? Can I use a free VPN on Mobile Legends?
We strongly recommend that you do not use a free VPN to play on Mobile Legends. Indeed, they are unreliable and offer servers in only a few countries, which can be blocked easily. If you don't want to go broke, check out CyberGhost which is a really cheap VPN.
? What is the best VPN for Mobile Legends in 2023?
According to our tests, the best VPN usable on Mobile Legends is ExpressVPN. It is followed by CyberGhost, NordVPN, and Surfshark.
? Why is it better to play Mobile Legends with a VPN?
Using a VPN on Mobile Legends will give you a significant advantage over your opponents. Some players use a VPN to connect to a distant server. This way, they can play on remote servers that would be unavailable otherwise. Check out YouTube for detailed tutorials.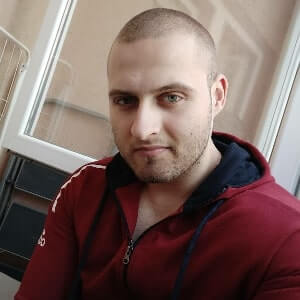 A professional writer with a Master's degree in Mechanical Engineering. Since his youngest age, he loves everything related to internet, technology, fitness, games, and dogs! He joined our team in order to bring his deep knowledge in security services, among which VPN is of course a key component.