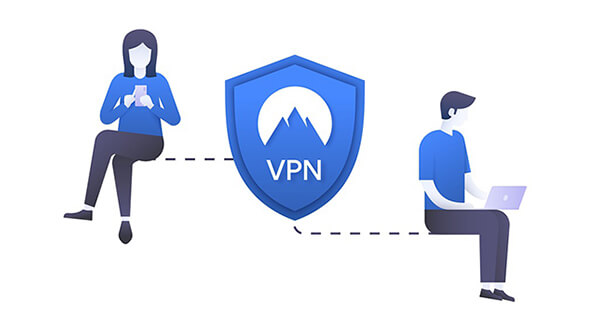 When it comes to securing your privacy and anonymity on the internet, there's no better way than having a VPN. Aside from sticking an additional layer of security, it allows you to access the internet freely. Now, many people, even those who use this kind of solution know only a fraction of what it represents. We call these people dummies but not in an abusive way. On the contrary – we've all been dummies or beginners and that's okay. If you don't want to be a VPN dummy anymore, we suggest you stay with us.
What is a VPN?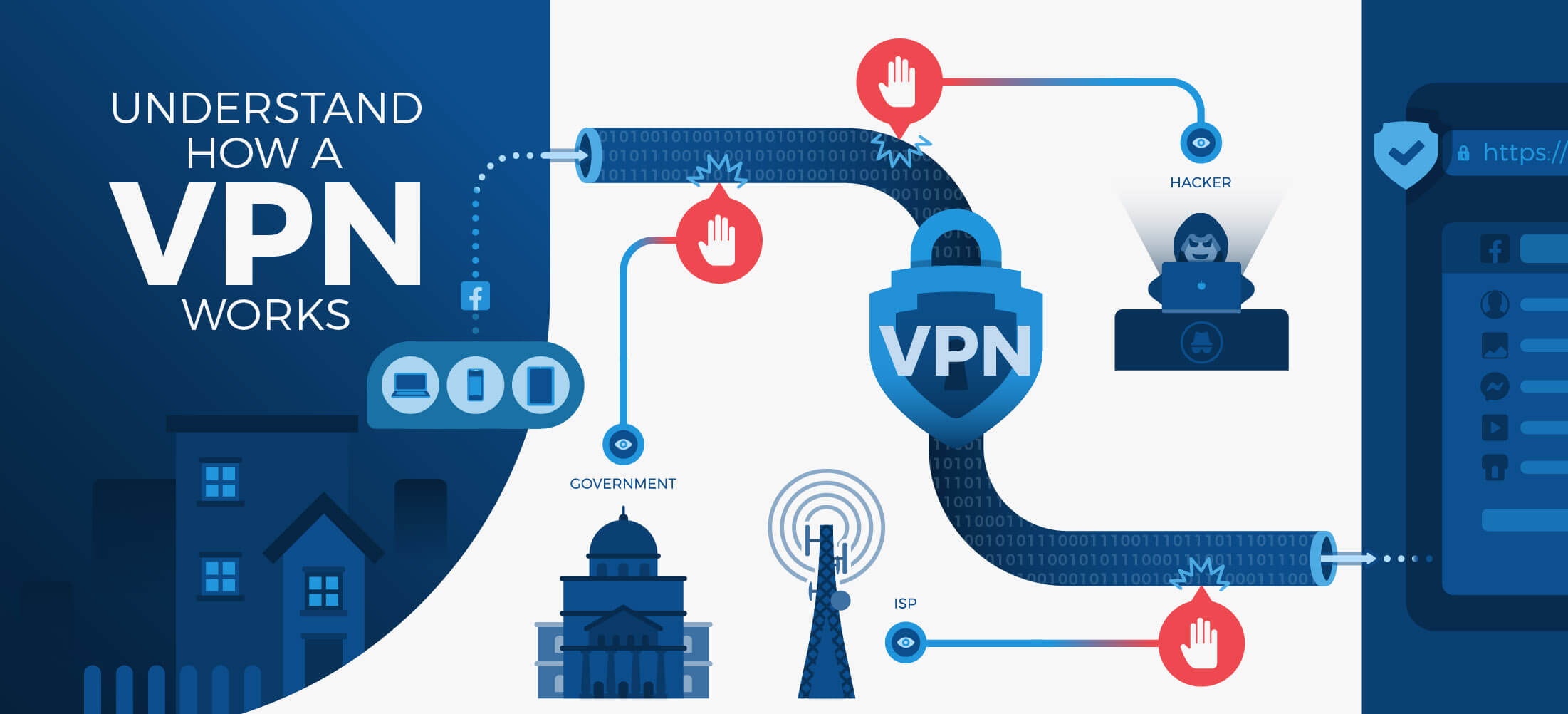 It stands for Virtual Private Network and it's an encrypted connection between you and the website you're trying to access. Many people use the word 'tunnel' when talking about a VPN. This "tunnel" is what we just mentioned – a pathway for data to circulate from your PC to the website.
A Virtual Private Network is used by many individuals to browse the internet anonymously. By being anonymous, we think about preventing others from tracking you. We all know that we're constantly being under surveillance from the government, Google, and other websites.
If you want to go further, you can read this article. In it, we thoroughly explain what is a VPN, while here, we focus on explaining some basics for beginners and dummies.
What Is VPN Tunneling?
Tunneling is very important when we talk about this topic. When you want to access a certain website, your information is exposed to anyone who wants to get it – the government and hackers, for example.
Every step you take on the internet can be tracked, even by your ISP (Internet Service Provider).
However, that's where the Virtual Private Network tunnel goes into play. Imagine a huge tunnel from your room to the website you want to visit. Every bit of information passes ONLY through that tunnel, arriving at the website you want.
This means that the info can't be accessed by those outside the tunnel, so you have 100% protection. There's a photo below that describes what we just said. It's from the NordVPN website, showing how a VPN tunnel stands between your PC and the website you're trying to access.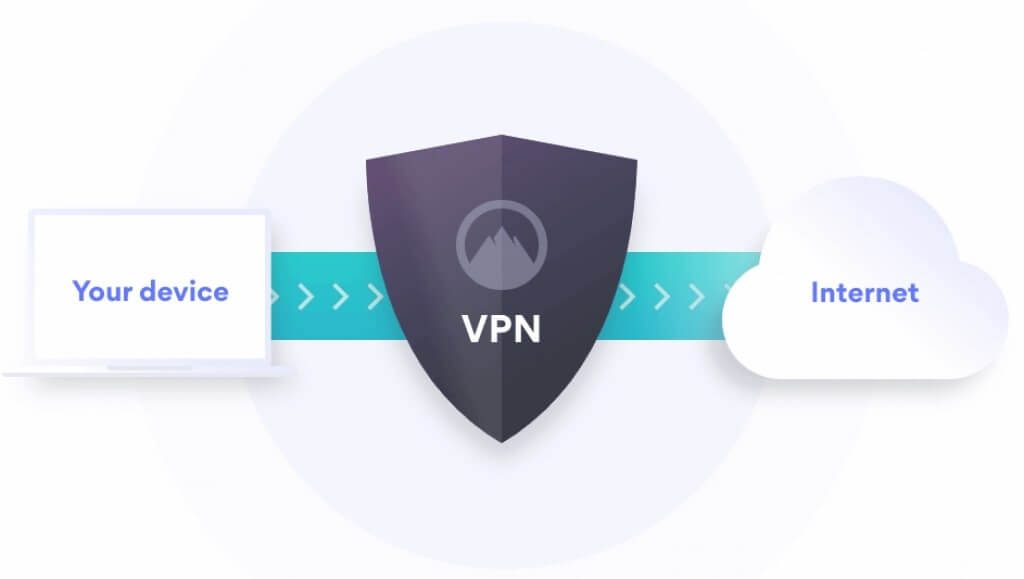 By the way, NordVPN is among the best providers we've tested so far.
NordVPN : one of the best providers in 2023 >
What Is the Difference Between Proxy and VPN?
Many of us have used proxy servers before. They're free and you can access them whenever you want. We've seen examples of people using them in school when a vast majority of websites are blocked.
You type in the address of the website, click on Proceed, and you're there.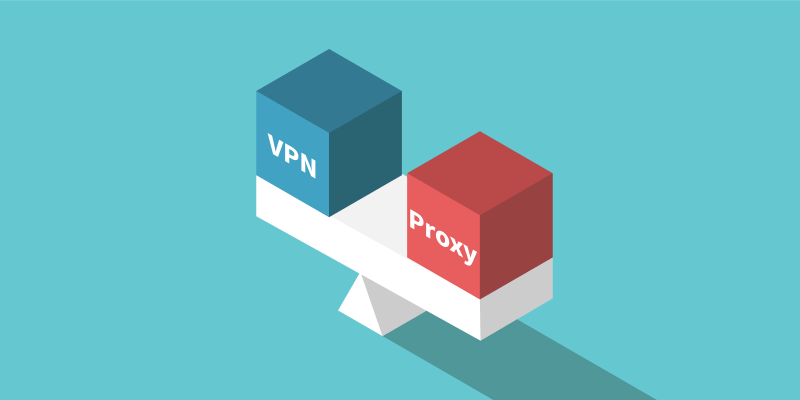 It seems similar to a Virtual Private Network but it isn't. When you use a proxy server, your data passes through it and your IP address is hidden, allowing you to access the website you want.
However, your traffic isn't encrypted, leaving you vulnerable to hackers or any sort of cybercriminal.
A VPN takes care of all this. Aside from hiding your address, it employs military-grade encryption, fully protecting your data. This means that no one can steal your information while you're online.
What Devices Support a VPN?

VPN dummies and beginners will be happy to know that they can use the service on any device they want. When talking about your desktop PC, all platforms are supported – Windows, Mac, Linux, and even Chromebook.
Those who browse the internet on their phones can also use this kind of solution. Both iOS and Android can take advantage, as well as the newly-popular Amazon Kindle Fire. Virtual Private Network providers are so wide-spread, that even routers and consoles can use them!
How to Get and Set Up a VPN?
Getting a Virtual Private Network is very easy, even for the dummies. Go to the website of your desired provider, get a subscription, and choose your payment method. When the provider receives your payment, you'll be able to download and install the app on your preferred device.
A provider will provide you the VPN credentials through email, which you need to use to log in. When logged in, choose your desired mode (streaming, gaming, file-sharing, etc), connect to any server, and visit any website you want anonymously.
It only takes a couple of minutes to set everything up, regardless if you're a starter or not.
How Much Will a VPN Cost You?
If someone says to you that a VPN is expensive, know that he/she is lying. The cost per month can go from $2 to $14, depending on your plan. Providers usually offer a one-month plan which is often the most expensive and is much closer to $14.
But, if you go for a one-year or longer plan, the price will drastically decrease. Let's say you're paying $5 a month for your one-year plan. On an annual basis, it's just $60, which is something you probably earn in a day or two.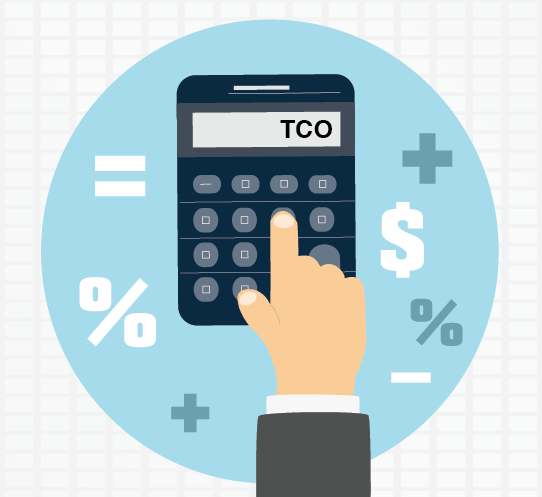 Have in mind that many Virtual Private Network providers offer Holiday plans when it's the holiday season. In this period, you can get a service for as low as $2 per month in a multiple-year plan!
Summary
So, is getting a VPN worth it for the beginners and dummies? The answer is YES. If you're using the internet daily and you want to protect your privacy, subscribing to the provider is a great thing to do.
For just a few dollars a month, you get more than what you pay for.
Military-grade encryption, preserved anonymity, and ability to bypass geo-restrictions. These are only some of the benefits of a Virtual Private Network.
If it sounds too good for you, you can always give a few dollars for one month and see it for yourself. Or use the money-back guarantee offered most of the time by providers such as ExpressVPN, NordVPN, or CyberGhost.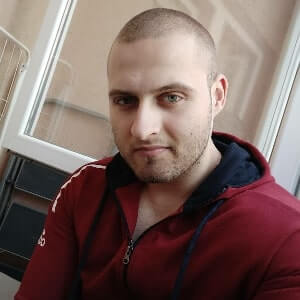 A professional writer with a Master's degree in Mechanical Engineering. Since his youngest age, he loves everything related to internet, technology, fitness, games, and dogs! He joined our team in order to bring his deep knowledge in security services, among which VPN is of course a key component.