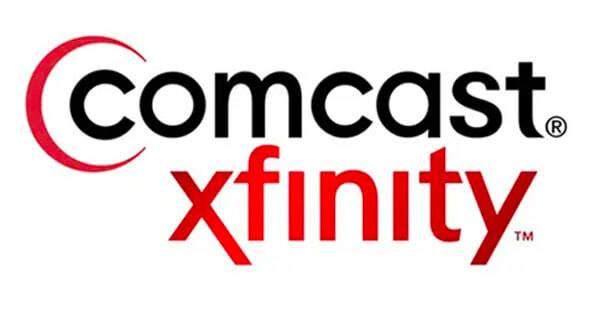 Are you outside the US and want to access your favorite shows on Xfinity Stream? Are you a Comcast user looking to avoid internet throttling and possible spying? Comcast enforces geo-blocks, bandwidth capping, and is known to eavesdrop on users' online activities. The good news is that by using a trusted VPN, you won't have to put up with these constraints any longer.
The top 3 VPNs for Comcast Xfinity
With so many VPNs out there, choosing one that you can entrust your online privacy to can be a bit tricky. This is especially true when you are going up against a giant such as Comcast. But, not to worry.
We have saved you the trouble and picked out the most reliable VPNs for unblocking Xfinity TV and protecting your privacy when connected to the Comcast network.
In particular, our top picks are:
ExpressVPN
NordVPN
CyberGhost
Let's jump straight into it and look at how these providers are perfect for Comcast Xfinity.
ExpressVPN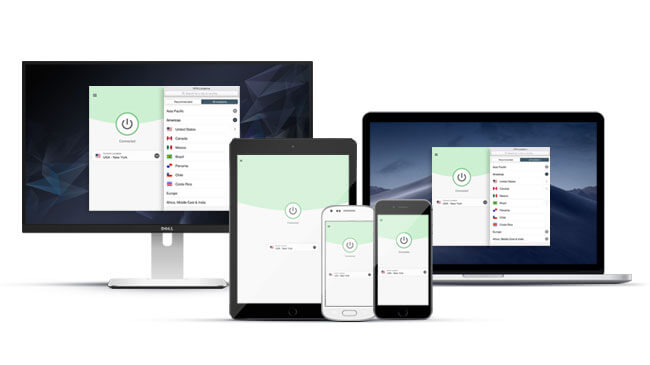 ExpressVPN is hands down our top pick for bypassing geo-blocked content and preventing Comcast Xfinity from keeping tabs on your online activities.
For starters, this VPN boasts high-end military encryption. If you are not a geek, what this simply means is that even Comcast, with all its might, cannot snoop on your online activities.
Additionally, the VPN's Perfect Forward Secrecy feature offers an extra layer of privacy. Whenever you connect to the internet, your VPN generates a secret key that expires after sixty minutes. Even if your ISP somehow manages to see your data, it will only be for a limited amount of time.
Other than that, ExpressVPN stays true to its word on not storing users' data at all. This is particularly important when it comes to hiding your data given Comcast's reputation for collecting and monetizing customers' data.
VPNs are not created the same and few live up to the hype of being able to unblock geo-restricted sites. But, geo-blocks are no biggie for ExpressVPN, which boasts 3,000 plus servers spread across more than 94 countries.
This app is certainly your best bet for accessing the likes of Xfinity TV, Netflix, and Amazon from almost any part of the world. Furthermore, you can even watch MotoGP for free thanks to a VPN as powerful as this one.
Impressively, leading firm PricewaterhouseCoopers (PwC) recently performed an audit on ExpressVPN. The audit results found the provider's claims about its no-log policy and military-grade encryption to be accurate.
Overall, its commitment to privacy, impressively high speeds, and a wider-than-average server network make ExpressVPN a top performer when it comes to bypassing Comcast Xfinity.
Right now you can enjoy 49% discount on your 12 month subscription with this VPN provider ! This will give you an extra 3 months for free !
PROS:
No logs are stored
Easy-to-use application
Discount on the 1-year subscription
3,000+ servers in 94 countries
Speeds are the best
Kill Switch available
---
NordVPN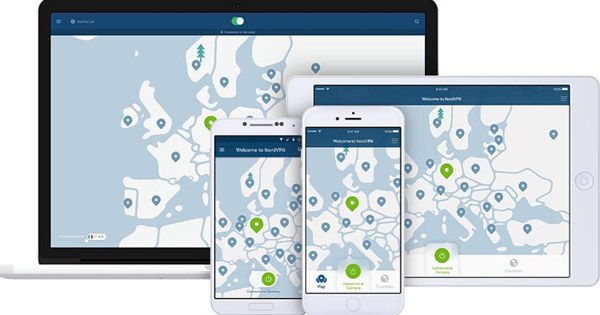 Boasting a host of innovative security and privacy features, NordVPN is a crowd favorite for circumventing Comcast's throttling and geo-restrictions.
For one, this VPN comes with the standard features including military-grade encryption. It also supports the perfect forward system that generates a new security key for each new connection. In fact, this is the default system for Apple devices, making NordVPN one of the best VPNs for Mac computers.
Additionally, NordVPN goes an extra step to enhance security and privacy with its Onion Over VPN feature. In simple terms, this technology first directs your data to NordVPN's network. Then, it passes the data down to the Onion network before the data arrives at its final destination.
You really do not have to do anything to enjoy the added layer of encryption—just connect your VPN and the feature will kick in.
Sometimes, VPN connections can fluctuate, increasing the chances of your ISP accessing your data. NordVPN's kill switch prevents such leaks from happening, ensuring maximum protection against Comcast's prying eyes.
In the same vein, NordVPN's strict no-log policy alleviates any concerns over your ISP accessing and monetizing your data.
In addition to its fortified privacy features, the VPN also boasts wide server coverage. Whether you want to unblock Netflix or hide your IP address to access Comcast Xfinity outside the US, you will find a faithful companion in NordVPN.
Overall, if you are looking for a top-of-the-class VPN that is serious about online privacy and can reliably bypass the strictest of geo-restrictions, NordVPN is definitely worth a shot.
PROS:
24/7 client support
Great interface
Best solution in terms of security
Double VPN option
Lots of promotions
CONS:
Speed is inconstant
1-month subscription price is expensive
---
CyberGhost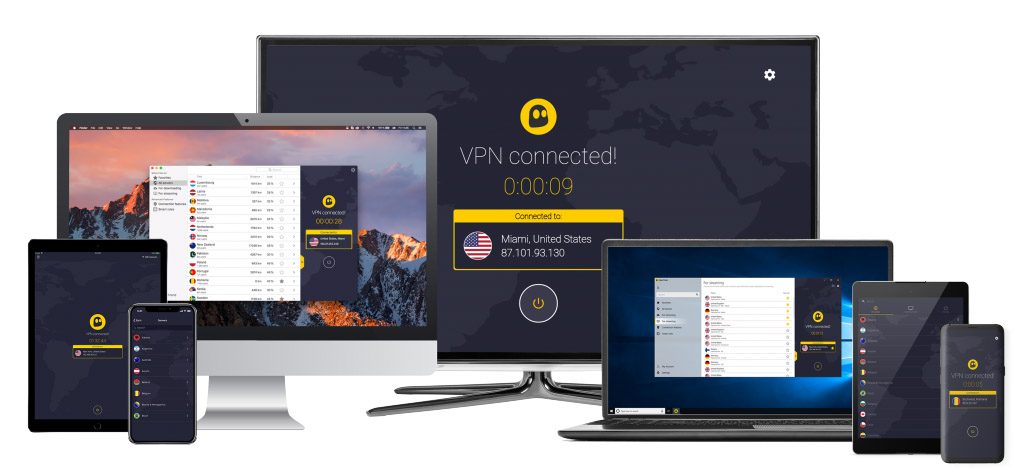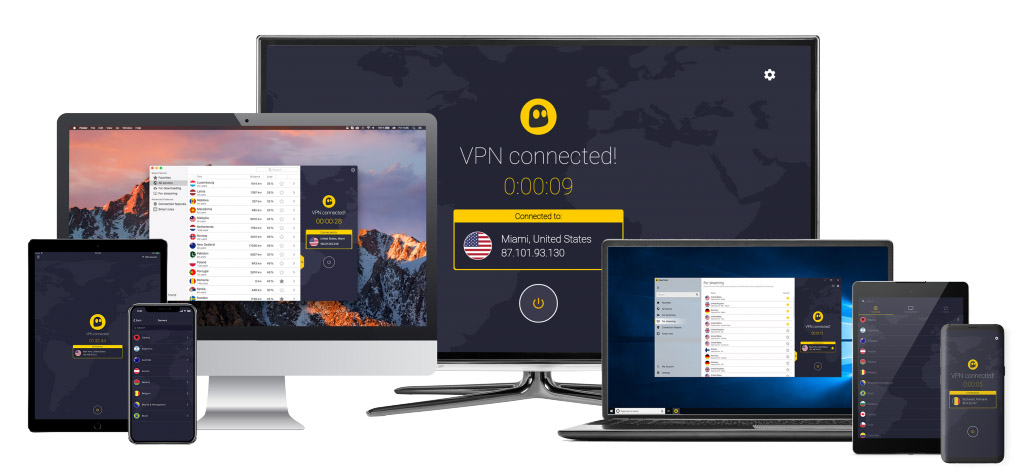 Who said you need to be tech-savvy to use a VPN? With its clean, simple, and easy-to-use interface, CyberGhost takes the fuss out of online privacy.
Other than that, what really stands out the most is how compatible this VPN is with many platforms. For example, you can install the app on iOS, Android, Windows, Chrome OS, and Android TV. Additionally, CyberGhost consistently features among our selection of the best VPNs you can use with a Fire Stick.
Server coverage and speed are important considerations when selecting a VPN and CyberGhost has proven to be a solid performer. First of all, it has more than 7,000 servers in over 90 countries. Impressively so, CyberGhost has a presence in Africa, a region most VPN providers tend to neglect.
Second, this provider is big on video streaming. Speeds are quite remarkable and bandwidth capping is not something to worry about with this VPN. In the end, you can bypass any kind of throttling Comcast imposes. Who does not want to enjoy buffering-free streaming regardless of bandwidth usage?
In addition to this, as the VPN offers so many servers to choose from, you should be able to unblock your favorite geo-restricted shows on Netflix, Hulu, Amazon, and Xfinity Stream among others without much ado.
All in all, CyberGhost is a great choice if you are looking for a user-friendly app that consistently delivers on speed, privacy, and security, as well as server coverage for bypassing restricted content.
PROS:
45-day money-back guarantee
7 simultaneous connections
90 countries covered
Number of servers
Prices for 1, 2 and 3-year plans
CONS:
Doesn't work in China/Turkey
Ad-blocker is not very efficient
---
Conclusion
While some things are best served slow, no one has the patience for slow internet. That being said, despite all the protestation against bandwidth throttling by consumers, ISPs might not be ready to cease the practice.
Fortunately, with any of the three VPNs we have recommended, you can enjoy the best of what Comcast Xfinity has to offer without worrying about restrictions, slow speeds, or privacy.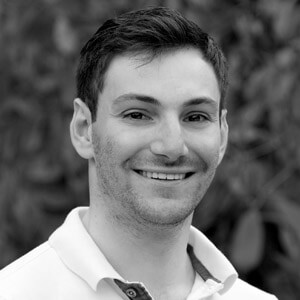 Flo is the founder of the-bestvpn.com. Really concerned about security on internet, he decided to create this website in order to help everyone find the best VPN. He's got a Business School background and now is 100% dedicated to keeping his website alive.