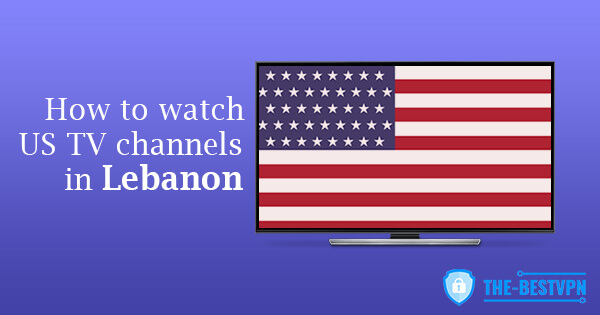 Did you know that Netflix Lebanon has about 850 shows compared to a whopping 5,000+ shows on the US Netflix catalog? This is a good enough reason to want to watch US TV live from Lebanon. Whether you live in or are traveling there for a short while, we'll show you an easy and safe way to stream American shows from the Mid-East.
Why Is American TV Blocked in Lebanon?

Are you a US resident traveling to or living in Lebanon? You might be surprised to find that you cannot catch up on the latest episode of the Bachelor, Private Practice, or your favorite sport on ESPN.
Platforms such as American Netflix, ESPN, ABC, CBS HBO, and others restrict access to people outside the country. So, how do they know you are trying to log in from another country? Simple—they use your IP address, which changes with your location.
Given that you are in Lebanon, these US websites will detect your Lebanese IP address and consequently lock you out. In short, to watch American TV live, you'd need an American IP address.
Luckily, there is an easy way to change your IP address, albeit temporarily. You can do this by using a Virtual Private Network (VPN). Worry not, if you do not know what this is, you'll be able to retrieve the definition of a VPN below.
How to Watch US Live TV Abroad?
You might come across tools such as proxies that claim to be able to hide your real IP address and location. However, in reality, these will only compromise your online safety and privacy.
In particular, many so-called proxies lack the advanced encryption technology needed to hide your online activities, including your IP address.
Additionally, they are known to make money by selling users' data to advertisers. So, if online anonymity and security are a priority, we wouldn't recommend using a proxy.
On the other hand, a trusted Virtual Private Network is built to completely secure your online activities. Typically, it comes with top-notch encryption protocol and even a feature to disconnect the internet if the VPN connection drops, to prevent any IP leaks.
How does a Virtual Private Network help?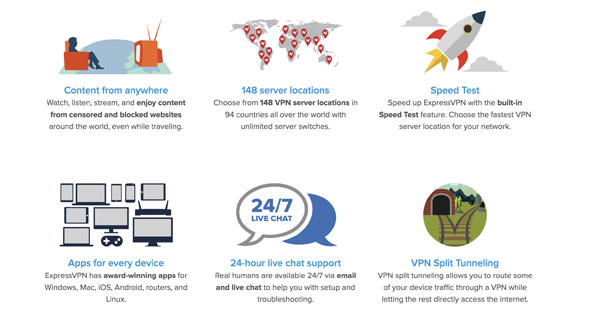 A VPN simply hides your real IP address and, therefore, your real location. In turn, it assigns you a 'dummy' IP and a virtual location of your choice.
So, in this case, it would hide your Lebanese IP address and by connecting to the appropriate servers, give you an American one. This way, websites such as Netflix, ABC, and NBC will think that you are logging in from the USA when you are actually in the Mid-East!
Easy steps to use a VPN to live stream American TV from Lebanon
Follow these simple steps to start streaming US TV shows in Lebanon.
Choose a reputable VPN app provider with servers in America – we recommend ExpressVPN.
Download and install the app on your device.
Launch and login into the app using the appropriate details.
Choose US servers from the list of available servers.
Click Connect to activate the VPN connection.
There you are! You can now head over to your streaming sites to watch your favorite American TV shows without any restrictions.
The Best VPN to Watch US TV in Lebanon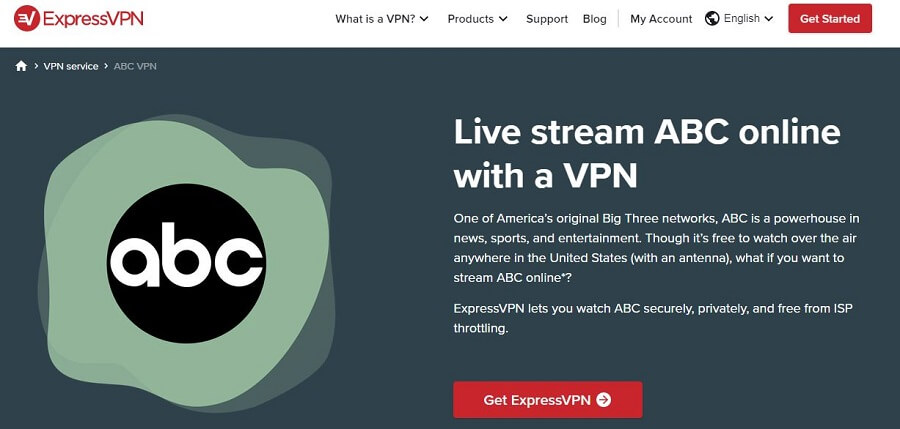 With so many options available, how do you choose the right provider? You should lookout for a couple of things. First, the VPN should have servers in the target location, in this case, the USA.
Second, it should have consistently fast speeds and unlimited bandwidth. Also, it should boast strong security features including best-in-class encryption, a kills switch, a no-logs policy, and IP leak protection.
ExpressVPN checks all the boxes of a reputable VPN. It has hundreds of servers in America you can connect to. What's more, the speeds offered by ExpressVPN are the fastest we have tested.
Importantly, it has all the security features we have come to expect from a top-notch provider. Not only does it not keep logs of your online activities but it also ensures complete anonymity with its military-grade encryption protocol and strong anti-IP leak settings.
Are you living or traveling as a group? ExpressVPN can protect up to 5 devices simultaneously on just a single subscription—talk about value for money!
Better still, signing up for the yearly plan qualifies you for a 49% discount and an additional three months free. That's 15 months' worth of premium online protection.
Summary
Looking to watch US TV live in Lebanon? It's easy—just use a trusted Virtual Private Network.
Our top choice is ExpressVPN but if you want more options, we'd recommend CyberGhost or NordVPN. Both have a solid reputation for prioritizing online security and privacy. And, they have plenty of servers in the US too.
Want to try ExpressVPN? You can do so risk-free, thanks to the no-quibbles 30-day money-back guarantee. So, what are you waiting for?
Quentin is the co-founder of the-bestvpn.com. With several experiences as a System and Network Engineer, he is very knowledgeable when it comes to VPN, cybersecurity and the risks of using the Internet nowadays.