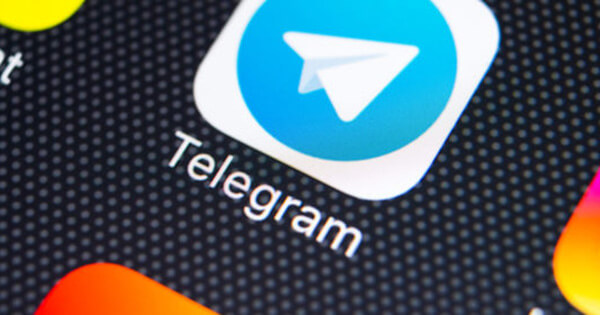 Telegram is a popular messaging app used around the world. One feature that draws in users is the ability to have messages only visible for a limited amount of time before disappearing. However, if you live or travel to Russia, you will not be able to use this application. This leaves you wondering how to unblock and use Telegram in Russia. So, is it possible? Yes, it is, and we are going to show you how you can do it using a VPN.
Why is Telegram Blocked in Russia?
The government put a block on using the service after they pressured the developers of the app to share encryption keys used in the solution.
However, they declined, as it meant the personal data and messages of users would be revealed.
Blocks are placed because the ISP knows your location by your IP address. If you live in a country where the app is banned, you cannot access it. Internet Service Providers also know what sites you want to visit as they can see everything you do online.
Thankfully, there is a way to get around the censorship and restrictions imposed – by using a Virtual Private Network.
How a VPN Unblocks Telegram?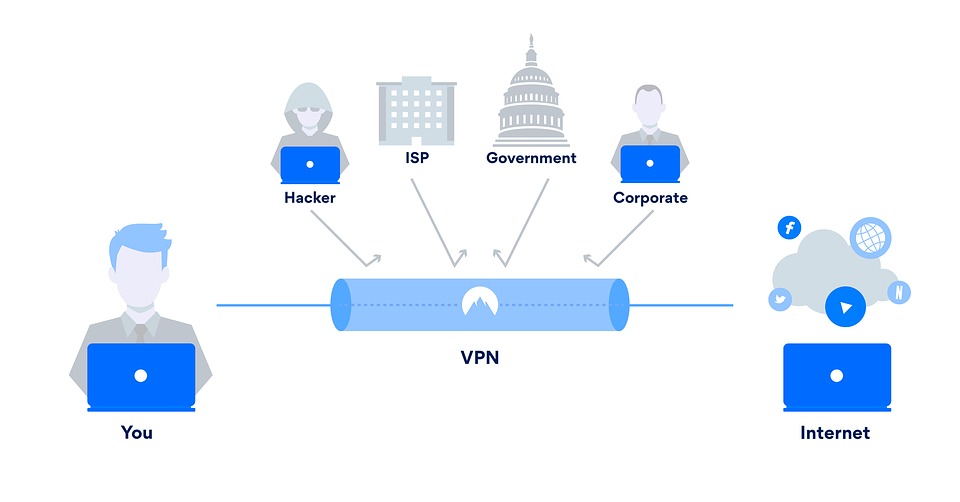 A VPN gets around bans in two ways. In the first instance, when you connect to one of the servers offered by the provider, your IP address is masked and you get one from the country of the server.
Providing you have connected to a server in a country that freely allows the use of the app, you overcome the restrictions. This is because you trick ISPs into believing you are located in another country due to the change of IP address.
Secondly, when connected to a server, a virtual tunnel resides between your device and the internet. Any information you send through the tunnel is encrypted, so even the ISP cannot understand it.
If the ISP cannot read the information, they have no idea you want to visit a website or app that is banned, so they cannot block your access.
A VPN also comes in handy if you want to unblock and watch YouTube videos or stream US Netflix, and more.
Steps to Use Telegram in Russia
So, if you are still wondering how to unblock and use Telegram in Russia, follow the steps below.
1. Find a provider and sign up
The first step to overcome restrictions is to find a provider and sign up for its service. You can't count on free VPNs to be able to offer what you need to beat restrictions, so stick with the more reliable paid providers.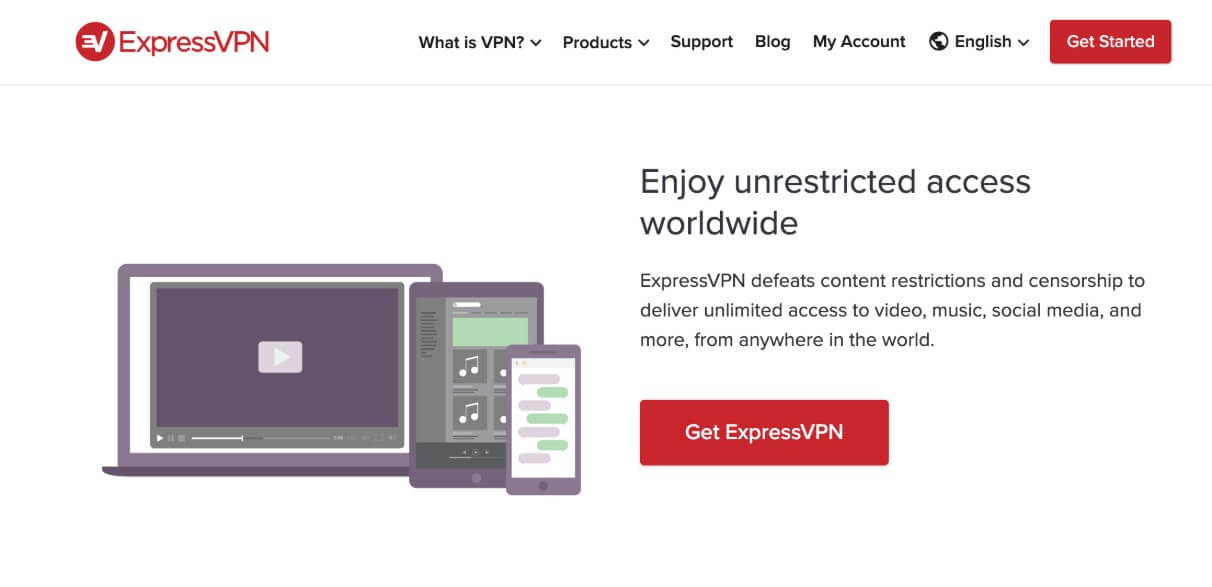 ExpressVPN is our first choice, but NordVPN and CyberGhost are also good choices of providers to unblock restricted content and apps in high censorship countries.
2. Choose which apps to download
To be able to make a connection with a server, you need to download and install an app onto the device to access the messaging app.
All three of the providers we mentioned offer a range of apps for different devices. These include Windows PC, macOS, Android, and iOS.
3. Launch the app on your device
Next, launch the app on your device and sign in to the provider. You only have to fill in your username and password once. After this, you will simply have to launch the app to choose your server.
You can see an example of the dashboard from ExpressVPN below.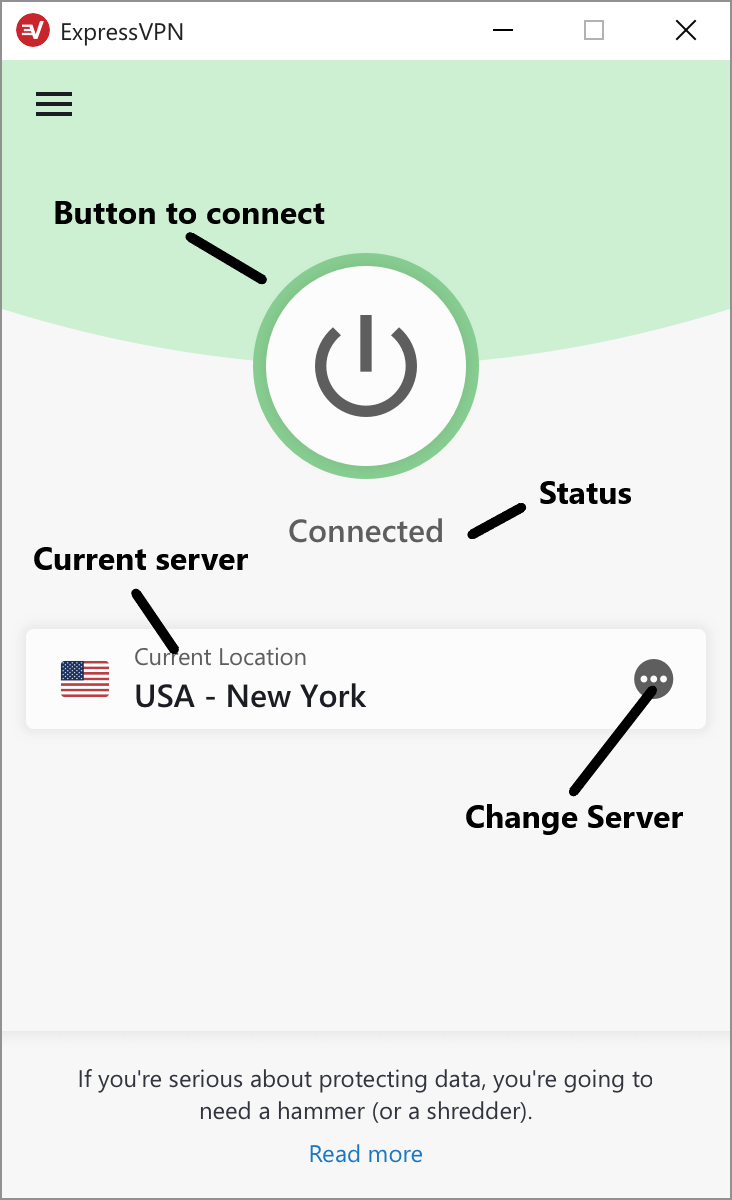 4. Pick the server
To mask your own IP you need to choose a server from the list on the dashboard. As this guide is aimed at showing you how to unblock and use Telegram in Russia, you will need to choose a server from a country where the app can be used freely.
Thankfully, there are thousands of servers in countries around the world, so you have plenty of choices.
5. Connect to the server
You should now connect to the server and once a connection is established, you have an encrypted tunnel between you and the internet. Of course, this means that you got an alternate IP address.
Now, you can go ahead and open the app without any problem.
Choices of Provider to Unblock Telegram in Russia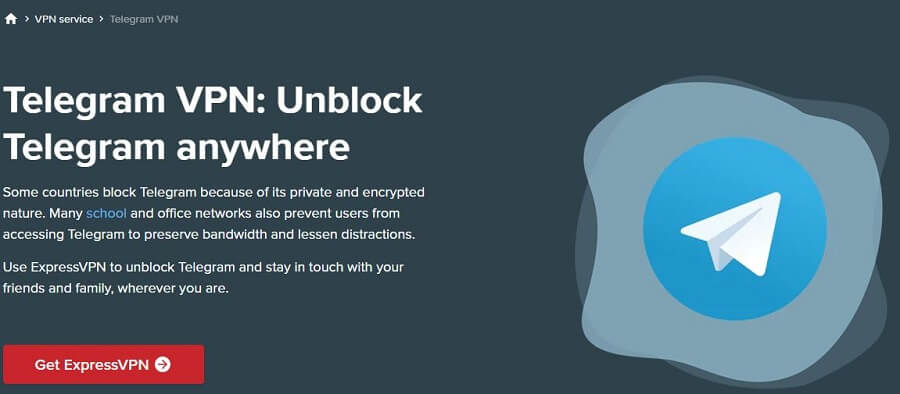 The country does have strict censorship, so choosing a provider that can overcome censorship and geo-restrictions is essential.
Countries do try to block servers so pick a provider with servers that still work in high censorship countries. ExpressVPN, CyberGhost, and NordVPN are working fine in the country and all meet this criterion.
Overcome censorship with ExpressVPN now >
You can save money on plans by paying upfront for a year or longer. ExpressVPN offers a great deal as you can take a yearly plan and get three months free. This means a total of 15 months of protection and savings of 49% compared to if you paid monthly for the plan.
You now know how to unblock and use Telegram in Russia, so sign up and enjoy unrestricted private messaging.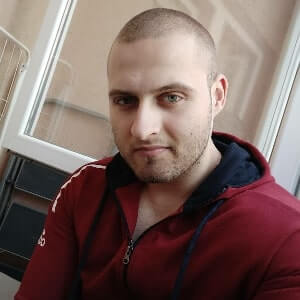 A professional writer with a Master's degree in Mechanical Engineering. Since his youngest age, he loves everything related to internet, technology, fitness, games, and dogs! He joined our team in order to bring his deep knowledge in security services, among which VPN is of course a key component.