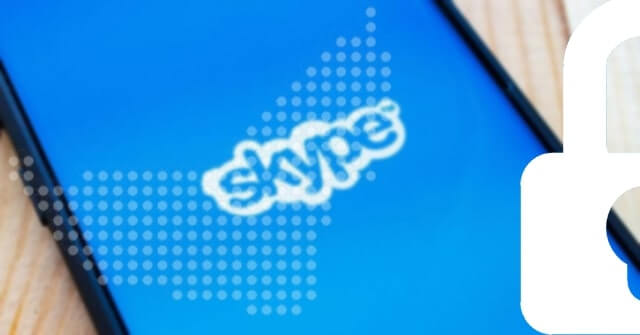 Skype is one of the most popular VoIP applications in the world. For many, it is a form of keeping in touch with loved ones. For others, it is essential when working remotely. However, if you are located in the UAE or visiting, you will find you cannot use the app properly. Yes, the app is blocked. So, is it possible to get around the restrictions, and if so, how? Here, we will look at how to unblock and use Skype in the UAE using a VPN.
Why Skype is Blocked in the UAE?
In the United Arab Emirates, there are two ISPs, Du and Etisalat. The internet service providers are who determine what is blocked and not in the country.
According to Etisalat, Skype is blocked as it "provides an unlicensed VoIP service under the prohibited contents of the United Arab Emirates Regulatory Framework".
The VOIP company can do nothing about the ban but it is possible to get around it. You can use one of the best VPNs in the UAE to overcome the censorship and use Skype in the United Arab Emirates (in Dubai, Abu Dhabi, or any other region of the country).
Get around censorship with ExpressVPN now >
How Blocks Are Put Into Place?
Blocks are applied based on IP addresses. When you connect to the internet either using Du or Etisalat in the UAE the ISP gives your device an IP address.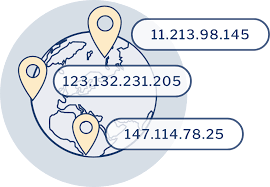 The United Arab Emirates, along with other countries around the world, all have a range of IP addresses. This is how websites and apps know which country you are located in. So what's the answer to how to unblock and use Skype in the UAE?
The answer is to use a VPN.
How a VPN Unblocks Skype in the UAE?
If you want to use Skype in the United Arab Emirates, you can sign up with a VPN provider and unblock the app, but how does that work?
The key to how to unblock Skype in Dubai is to mask your IP and take on one from a server somewhere else in the world. When you are connected to a server in the United States, sites and apps think you are located there.
When you use the VOIP app, it picks the IP address up as being in the United States and you bypass the block. Despite the fact that you are located in Abu Dhabi, Dubai, or anywhere else.
You can change your IP easily using a VPN aka Virtual Private Network. When you have changed your IP with a Virtual Private Network, you can use Skype in censored countries like China. In fact, you can use one anywhere where censorship is high.
Steps for How to Unblock Skype in the UAE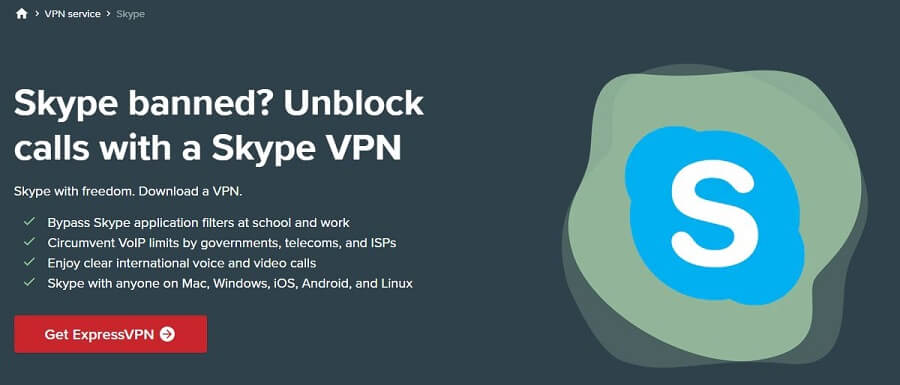 Now, let's move on to look at just how easy it is to make Skype calls in the UAE.
Choose a VPN provider but bear in mind that not all work in the United Arab Emirates. In this particular case, we suggest you use ExpressVPN, NordVPN, or CyberGhost.
Sign up for a plan with the provider. ExpressVPN offers a great plan. When you take out a 12-month plan paid up-front, you save 49% when compared to paying monthly, along with getting three months entirely free.
Next, download, install, and launch the app for the device you are using to connect to the internet.
In the app choose a server based in the USA. There are plenty to choose from if you choose ExpressVPN – 3,000+, to be precise.
With the connection to the server established, download the VOIP app, and enjoy using it.
If you have followed the steps above correctly, you now have the answer to how to unblock and use Skype in the UAE and make calls.
Make calls in the UAE using ExpressVPN servers now >
Additional Benefits of a VPN
A Virtual Private Network is a great tool to help you use Skype in the United Arab Emirates. However, there are many more uses to a Virtual Private Network.
Get security with a VPN
A VPN provides security for everyday browsing on the internet. With a connection to a server, there is a virtual tunnel in place. Information that passes through the tunnel is encrypted. If anyone comes across it they cannot decipher it.
Use a VPN to avoid ISP's spying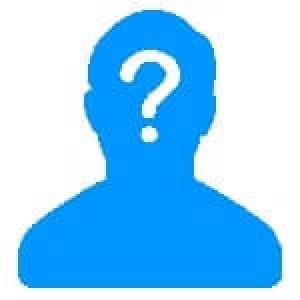 You can use a VPN to block your ISP from seeing what you do online. This includes sites you visit, any emails you send, videos you watch, and what you download.
You even torrent safely as your ISP will have no idea about what you are downloading, whether legally or illegally.
Save money on flights and more
Using a VPN will also help you save money on your flight tickets. You can take an IP address from a country with a lower cost of living, then compare prices for flights, hotel rooms, car hire, and more.
In short, a VPN is the answer to many questions, including how to unblock and use Skype in the UAE.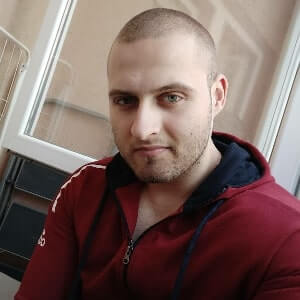 A professional writer with a Master's degree in Mechanical Engineering. Since his youngest age, he loves everything related to internet, technology, fitness, games, and dogs! He joined our team in order to bring his deep knowledge in security services, among which VPN is of course a key component.