Customer service is the core of the Trust.Zone business. The company has established a client relationship management system to solve customer issues. The Customer Support officers are saddled with the responsibilities of interacting with clients and resolve any question they might be facing.
They provide support for new, existing, and prospective clients to keep them happy and encouraging them to purchase again.
Before thinking of contacting Trust.Zone client support directly, make sure you browse through the Frequently Asked Questions (FAQs) section provided on their official site. You'll get to discover that most of the commonly itemized issues have been handled via that platform. Although this is an indirect way on how to contact the client support, it's also a very helpful way to get support from them.
If you have any trouble watching a TV channel like Sky One, you can contact them and they'll be happy to help you.
There are three means on how to contact client support. You have:
Social Media
Emails or Calls
Contact forms
Social Media:
You can access its support on two social media platforms. The first is Twitter. You can find them on twitter on https://twitter.com/trustzoneapp.
The second platform is Facebook. You can also get updates on recent development about the company here. Moreover, you can contact them for support. Here's how to reach them on Facebook – https://facebook.com/trustzoneapp.
Emails or Calls:
The second way is using the email address. Compose and send your question to their mail and await a response. Be sure to explain the exact issue you're facing. You will get your response within 24 hours by sending your email to [email protected].
You can also call directly on:
+45 88 33 10 00 (Denmark)
+46 10 10 23 951 (Sweden)
+47 21 95 92 29 (Norway)
Contact Forms:
You can get help from their website using a contact form. Do so by filling in basic information regarding your issue with this VPN.
It should be noted that Support is available Monday to Fridays, 6:00 am to 4:00 pm GMT +0.
What Makes It Stand Out?
Trust.Zone is a VPN, easy to use, and available on various platforms, designed to help users online browse anonymously, protect their privacy, and prevent ISP monitoring. Trust.Zone encrypts and secures your internet connection using robust encryption standards.
This VPN service is relatively affordable. Furthermore, it accepts anonymous payments and has numerous discounts on its plans. It offers three simultaneous connections and 200 servers in 98 zones over the world. For security, it includes 256-bit AES encryption and a zero-logging policy.
Its customer support service presently struggles to compete with some of the best VPN platforms like ExpressVPN, CyberGhost or NordVPN.
What are Trust.Zone's Major Drawbacks?
Although it is very affordable, drawbacks to it are that it offers a small server network. It does not have client software available for some platforms and has few simultaneous connections. You can test it thanks to its free trial for a few days, but be careful not to go over 1GB of bandwidth usage.
Additionally, we also had pretty poor speeds, both for streaming and downloading. If you planned to purchase Trust.Zone for these use cases, maybe you'd better turn to ExpressVPN or CyberGhost.
Having learned how to contact Trust.Zone client support, make your choice if you haven't, or find a VPN service suitable for you. Remember that hackers might be lurking on public Wi-Fi networks, or go as far as impersonating trusted Wi-Fi networks. With that in mind, the most important thing is to always stay protected online.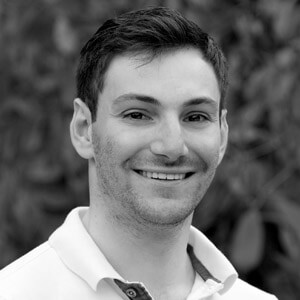 Flo is the founder of the-bestvpn.com. Really concerned about security on internet, he decided to create this website in order to help everyone find the best VPN. He's got a Business School background and now is 100% dedicated to keeping his website alive.