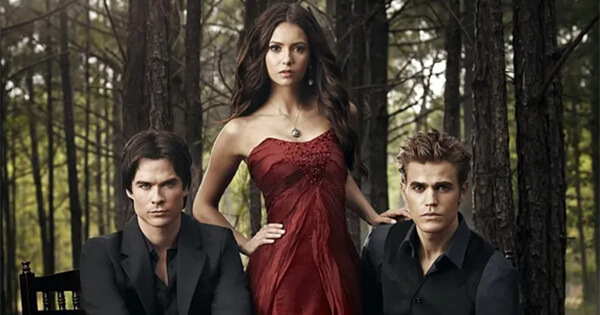 The Vampire Diaries sparked huge interest from a wide audience in 2009. With eight intriguing seasons and lots of heart-pounding moments, this show never overstays its welcome. But, if you can't find The Vampire Diaries on Netflix, you're most likely going to miss out on this experience. Well, that doesn't have to be the case if you follow the guide that I will present. I will show you how to find this show on Netflix anywhere, and watch all of its seasons – let's move on.
How Many Seasons of The Vampire Diaries on Netflix Can I Watch?
The Vampire Diaries is a pretty long show, depending on your criteria. It has 8 seasons in total, each boasting 22 episodes, except the last one, which counts 16 of them. Furthermore, the last seasons came out in 2016, so it's highly unlikely that we'll see season 9.
After all, the show got a proper conclusion and there's no need for milking the story further. Speaking of the story, will Netflix users be able to experience it on this platform? Luckily, the answer is YES, but you'll have to do a bit of digging.
Actually, you won't have to. We have everything laid out in this article.
Where Is The Vampire Diaries on Netflix Available?
So, where can I watch The Vampire Diaries on Netflix? As you know, Netflix gives you different libraries of shows and movies depending on your location. With each country having a different set of movies and shows, Netflix can be a different experience based solely on your country.
However, if we check uNoGS.com, we can see where exactly we can find The Vampire Diaries.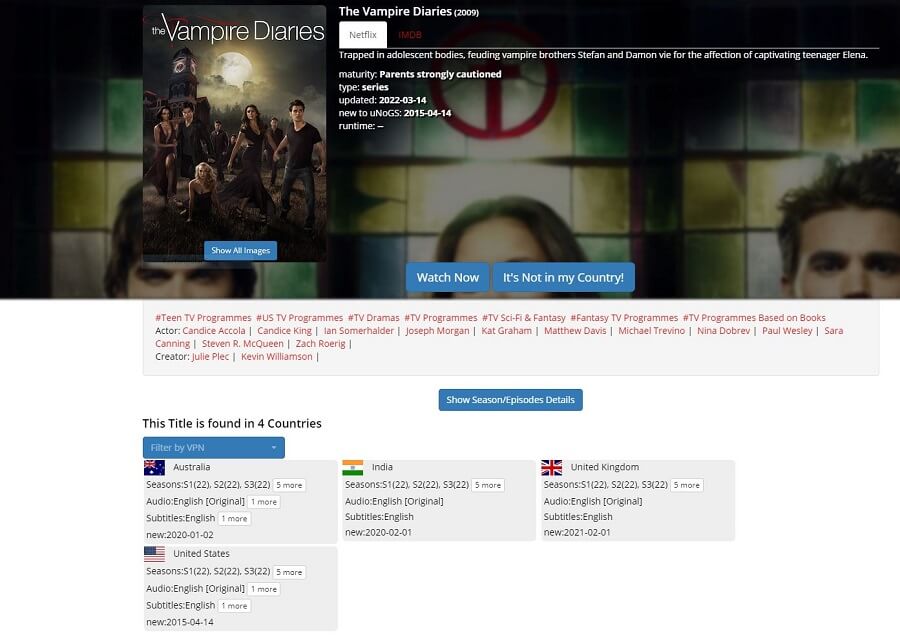 The screenshot shows you that it's available in 4 countries – the US, UK, India, and Australia. Since I'm going to use a VPN to unblock this show on Netflix, I will use the US catalog as an example. After all, it's the most popular one, so with this solution, you can unblock it no matter your location.
Not to mention all 8 seasons that are available here, which is crucial for enjoying the entire story.
Access Netflix US with ExpressVPN >
How to Watch The Vampire Diaries on Netflix With a VPN?
To unblock The Vampire Diaries on Netflix, I will use ExpressVPN.
ExpressVPN is a tool that lets you change your IP address to any of the 94 countries that it offers. By changing your IP address, you make any website you visit see you as if you're located in another country.
In this case, I want to get a US IP address so that Netflix sees me as if I'm a US citizen. Henceforth, I will be able to unblock Netflix US and gain access to all 8 seasons of this show. Here's how to do it:
You first need a subscription from ExpressVPN. I strongly recommend getting a 49% discount and 3 months free for its 1-year plan, which is backed up by a 30-day money-back guarantee with no conditions.
Now, download and install ExpressVPN on your device. Beware that you can do the same on your mobile devices as well, as you're not limited to PC only, given ExpressVPN's device support.
Once you install the app, open it up, and connect to the VPN server in the US. At the time of writing this article, servers in Santa Monica and Salt Lake City are working, but that might change, so make sure you try different locations. Even Netflix UK will work with ExpressVPN!
Finally, visit Netflix, search for the show, and it should appear.
Click on The Vampire Diaries and start watching.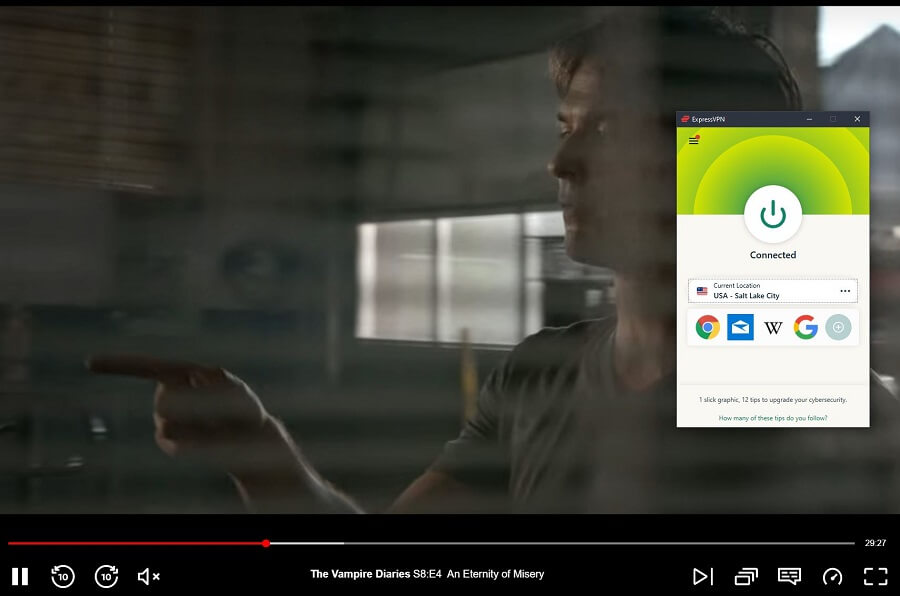 Which VPN Should I Use for Netflix?
In the tutorial part of this guide, I used ExpressVPN to unblock The Vampire Diaries on Netflix. And there are many reasons for that.
I think that ExpressVPN is the best VPN for Netflix. It works reliably with at least 10 libraries, giving you the ability to unblock any show or movie on this platform. Besides, it gives you 3,000 servers in 94 countries, making it great for bypassing geo-blocks online.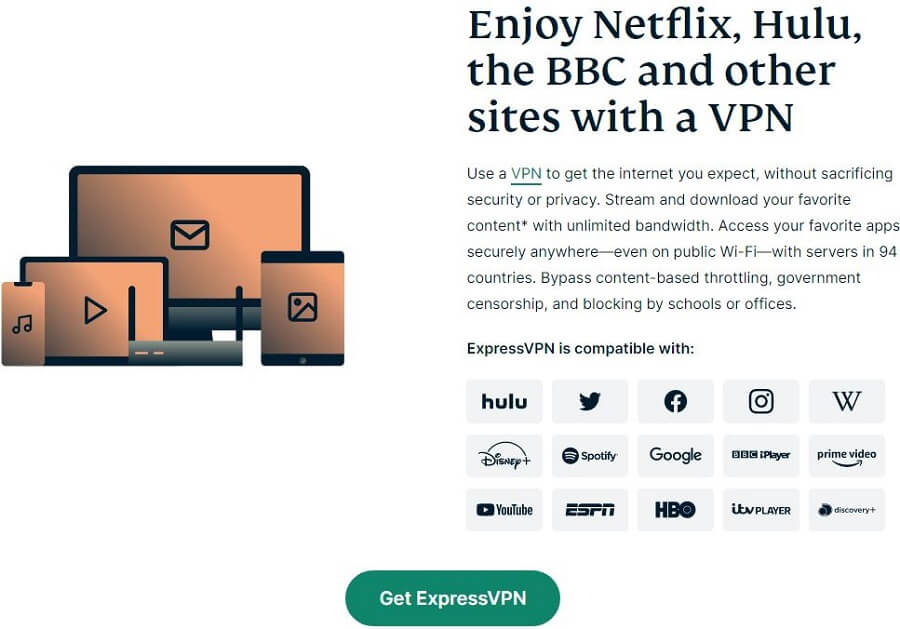 Perhaps the best thing about ExpressVPN is its performance. Thanks to Lightway, a proprietary VPN protocol, ExpressVPN brings the fastest speeds on the market. Likewise, this is essential for smooth 4K streaming on Netflix, HBO Max, or Disney Plus.
Being a premium VPN, security is another important point. Thanks to military-grade encryption and a no-logging policy, ExpressVPN will keep your online identity away from the prying eyes. As said, this is possible on all devices and platforms, including iOS and Android TV/smartphones.
Lastly, we need to mention its reliable 24/7 live chat support and 5 simultaneous connections on one subscription. All of this comes at a fairly affordable price, especially if you claim its 49% discount and 3 months free for the annual plan.
And, thanks to a 30-day money-back guarantee, you can use it risk-free for 30 days, without losing any money.
Watch The Vampire Diaries on Netflix With ExpressVPN >
The Vampire Diaries on Netflix – FAQ
In the end, let's quickly answer a few questions related to this topic:
Will a free VPN let me watch The Vampire Diaries on Netflix?
No, it won't. Free VPNs won't work with Netflix, as they can't unblock any Netflix library. Moreover, they come with limited monthly bandwidth and very slow speeds, which makes them unsuitable for streaming.
Those that give you unlimited bandwidth will offer weak security and questionable logging practices. More often than not, they'll collect and sell your personal info to third parties to earn money, violating your privacy as a result.
That's why avoiding free VPNs is the best solution, generally speaking.
Netflix aside, does ExpressVPN offer more benefits?
Yes, it does. If you don't want to use it strictly for Netflix, you can use it to download torrents safely, browse the web anonymously, or unblock other geo-restricted websites and platforms. Conversely, it can also help you save money on flight tickets which we explained here.
How to use a VPN for Netflix?
The same way you did with The Vampire Diaries. You first need to check the availability of the movie/show you want on uNoGS. Once you do that, get an IP address from the country where that movie/show is available on Netflix.
Finally, visit Netflix, and that movie or show should appear, which lets you access it no matter your location.
Get ExpressVPN to Watch Vampire Diaries >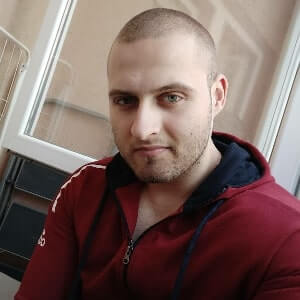 A professional writer with a Master's degree in Mechanical Engineering. Since his youngest age, he loves everything related to internet, technology, fitness, games, and dogs! He joined our team in order to bring his deep knowledge in security services, among which VPN is of course a key component.