Surfshark's logs policy came to be because internet security is one of the most important commodities to users online these days and Surfshark is well aware. With issues of the government's eyes, criminal activity, and data-hungry corporations on the web, it is no wonder. Nobody wants to be watched by the government, privacy should be upheld, but there is no way to know if they are doing it. Some governments also have blocks put in place on what people within the country can access on the internet.
The last thing anyone wants is to have their data stolen by criminals who mean to sell it or defraud them with it. It is also incredibly annoying to be bombarded with targeted ads from corporations that have been over your data and know what you like.
The problems these days are numerous and Virtual Private Networks (VPNs) like Surfshark have become the way out for most users as they act as a cloak to help one roam the web as they please, undetected.
This protection is only half complete with a VPN that keeps logs.
Surfshark's Logs Policy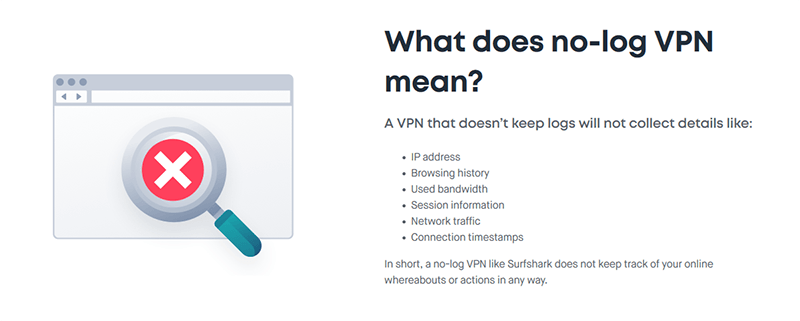 Logs are similar to the internet history that your browser apps store. It is a record of all your connections on the VPN server. Some VPNs keep this history, and as such, they can see what you have done online.
This probably does not sound appealing, Surfshark thought so too and decided to do differently.
To make sure that your data is safe and secure, Surfshark has a logs policy that keeps them from viewing your data. This is the "no-logs policy".
The no-logs policy means that Surfshark does not collect logs at all. They will not collect your browsing history or your IP address or the information from your sessions or even time stamps.
The VPN does not collect any information to keep track of what you do online at all. According to Surfshark, what you do online is your business, and no one else should poke his/her nose in it.
They even help you make your internet traffic look normal with their "Camouflage Mode", so even your internet service provider can't tell that you use a VPN.
The Info Surfshark Does Collect
The "no logs policy" means that Surfshark does not collect your sensitive internet information, but they do collect basic information from a user like an email address and password used to sign up, and the billing information and order history from the user.
These are important to collect to create the account with Surfshark as well as pay for the service. While email addresses are inconsequential and one can create a new one just for this purpose, not everyone might want to share their billing information, so Surfshark makes room for this by allowing you to pay with cryptocurrency.
Surfshark also collects anonymous information from the VPN which allows them to make it better, such as performance data, frequency of use, unsuccessful connection attempts, and crash reports.
These need to be collected to enable them to fix technical issues, and they are always kept anonymous so none of the data collected can be tied back to you.
Conclusion
So, is your data safe and secure with Surfshark's logs policy? The answer is a resounding yes. If you want a reliable VPN for the UK, the US, France, or any other country, choosing this provider is a wise choice.
Surfshark keeps all of your internet information the way it should be at all times: Private.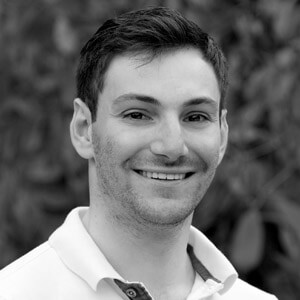 Flo is the founder of the-bestvpn.com. Really concerned about security on internet, he decided to create this website in order to help everyone find the best VPN. He's got a Business School background and now is 100% dedicated to keeping his website alive.