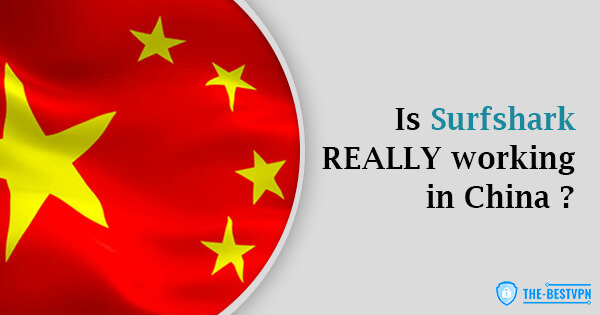 The internet in China may be totally different from what you are used to. The country has unique censorship that controls the online activities of its residents. What does this mean? It means that the firewall restricts you from using the internet freely while within the country. Therefore, if you want to visit your favorite sites in this region, you need a reliable solution. A VPN is useful in this regard.
With a Virtual Private Network, you can browse with a different IP address. This allows you to bypass the Chinese firewall. Also, it provides you with a new layer of security while surfing the web.
However, not all VPN services work within Chinese borders.
If you are considering making use of Surfshark in China, you may be wondering if it is one of the services that work in the region. This really cheap VPN provider has a lot to offer, but what about bypassing censorship?
We will address that in this article, but first, let us examine the reasons you need a reliable VPN in this country.
Is Surfshark working correctly in China ?
1. The answer is YES ! And it does very well.
2. Enjoy a 30-day money-back guarantee if your trip is shorter than 30 days.
3. Other VPNs that work very well in China are ExpressVPN, NordVPN, and VyprVPN.
Why You Need a Reliable VPN in China?
In China, there is a strong censorship system that stops internet users from visiting their favorite websites. As long as the government has the site restricted, you can't visit it. A few years ago, you could use a VPN without any problems. However, in 2018, the government cracked down on the use of VPNs to bypass its firewall.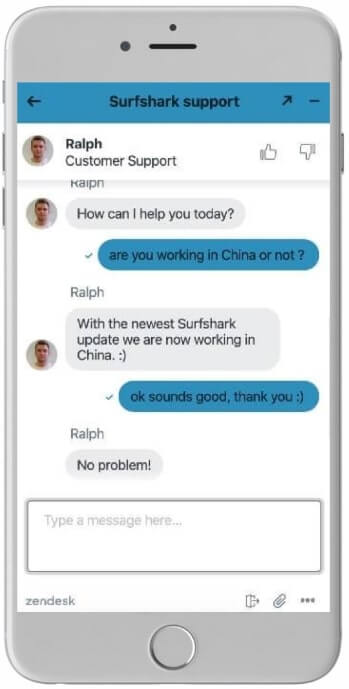 Therefore, not all VPNs are reliable for use in the region. In fact, for many of them, their websites are restricted. Consequently, you cannot subscribe to their services, much less find out whether they are working.
Apart from unblocking your favorite websites, you also need a VPN service to ensure that your online activity is private and secure.
Virtual Private Networks ensure that unwanted tracking systems are not monitoring your internet data.
These are the major reasons why you need a reliable software, one that can work without any issues on the Chinese mainland.
As it is more and more difficult to get a working VPN for China, you can really wonder if Surfshark is able to unblock all the blocked apps. Does it work well in the country?
Let's see this together.
Does Surfshark work in China?
As of 2023, Surfshark works admirably in China. This is good news for you if you are looking to binge-watch your favorite movies and series on services such as Hulu, Netflix, and Amazon Prime.
Also, it has dedicated servers to help you bypass the Great Firewall. Therefore, you don't have to worry about being restricted from visiting your favorite websites while you are in the country.
There's more to the software. In addition to dedicated servers for China, it offers you an unlimited number of connections across all of your devices.
Therefore, you can stay connected to any website you want via your phone, laptop, tablet, and more, all at the same time — with the same subscription.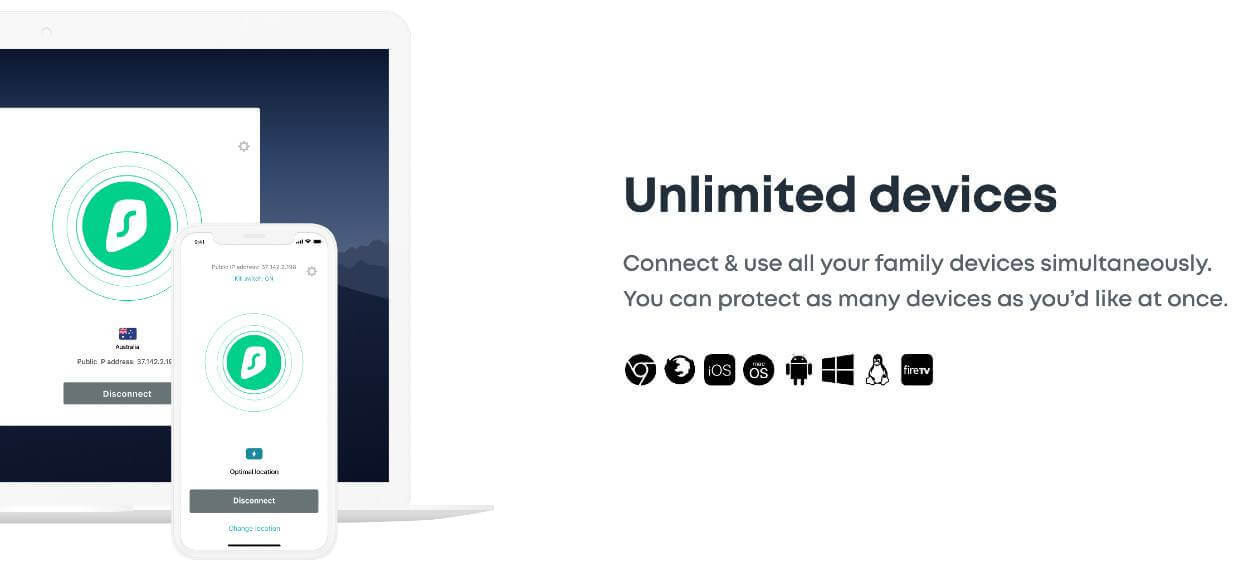 It has fast speeds that make downloading and streaming easy for you. The only issue with Surfshark is its number of available servers. Where services like ExpressVPN have over 3,000 servers, it has "only" about 1,700 servers.
However, we have found that it more than makes up for this with its pricing and 24/7 live support available for users.
Other features that make Surfshark an excellent option for surfing within the country include:
Encryption
This software uses industry-leading AES-256-GCM encryption to make sure that your internet traffic is secure. Users can choose between two different protocols depending on the level of speed that they prefer.
Leak protection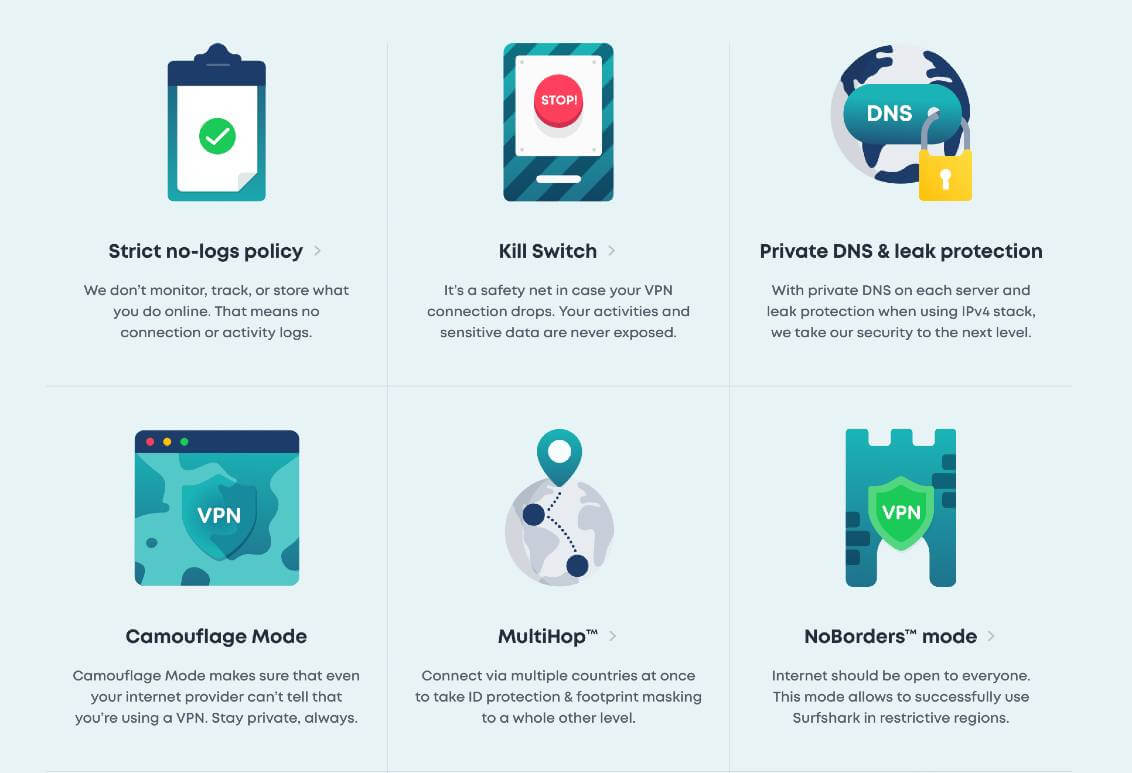 Surfshark also offers leak protection features. Therefore, you don't have to worry about sites like Google monitoring your traffic. It provides DNS and WebRTC protection.
Kill switch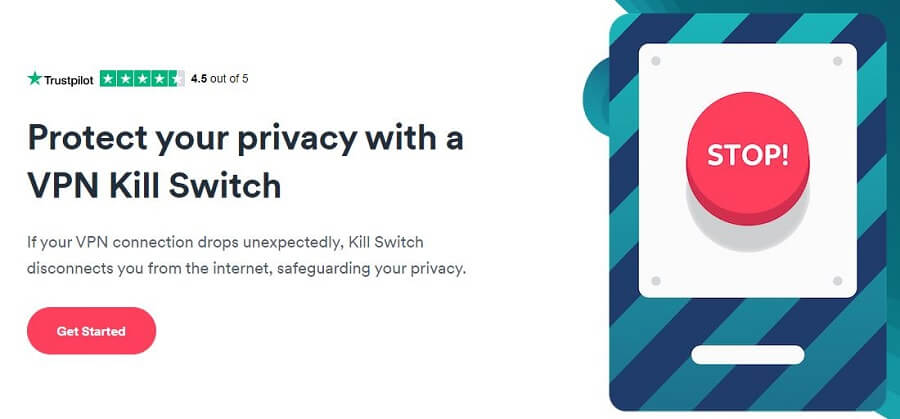 Also, Surfshark has a kill switch. Even though you are always protected, the kill switch adds an extra layer of security by killing your internet connection if the VPN fails for any reason.
Conclusion
Browsing the web in China can be frustrating for the average internet user. However, Surfshark has made sure that the experience is more comfortable for you. It is still working in the country and offers reliable security and privacy features.
Not only it will be a very good pick for China, but it is also one of our favorite VPNs for the UK and many other countries. Try it risk-free thanks to its 30-day money-back guarantee. We can guarantee you won't be disappointed!
FAQ
? Does Surfshark work in China?
Yes, Surfshark works in China. It is one of the few VPNs to still succeed in ensuring continuity of service despite censorship. To subscribe to Surfshark now, click here!
? Is Surfshark trustworthy?
Surfshark is trustworthy, don't worry. The company behind this VPN service is based in the British Virgin Islands to ensure the confidentiality of its users, and it commissioned an audit of its service in the interests of transparency.
For more information, please read our Surfshark review.
? What to do if Surfshark is not connecting in China?
Go to the Surfshark website and contact customer support. It is the fastest way to get a solution to your problem while being in China.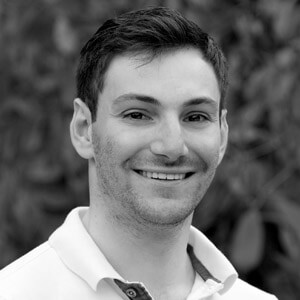 Flo is the founder of the-bestvpn.com. Really concerned about security on internet, he decided to create this website in order to help everyone find the best VPN. He's got a Business School background and now is 100% dedicated to keeping his website alive.