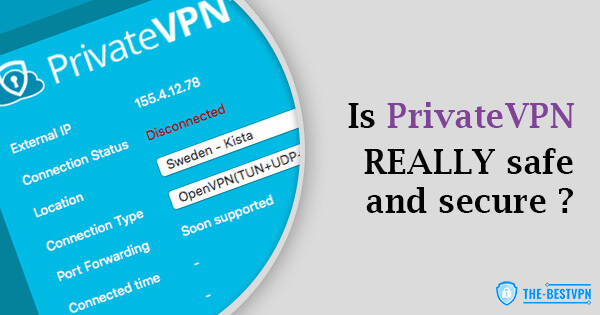 PrivateVPN made it to our top-ten list for multiple reasons. It has affordable pricing, fast speeds, and unblocks quite a lot of streaming platforms. For the price, this is perhaps one of the best providers you can get. But, as always, the main question is if the particular provider is safe to use and reliable. Being a cheap provider, PrivateVPN doesn't have to prove much, but even then, we're going to test it out and see how safe and secure it is.
Security: What Are the Security Tools in the Apps?
For a Virtual Private Network like PrivateVPN to be safe and secure, it must have at least a few security features in the app. This Swedish provider isn't going to break the bank, but the good thing is that it's well-equipped:
IPv6 Leak Protection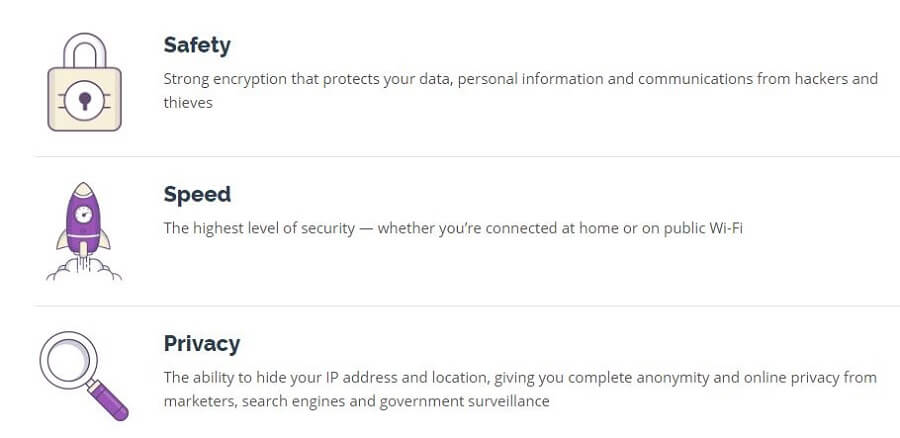 Every device online has its own IP address. Two types of IP addresses exist – IPv4 and IPv6. Both of these are unique to every device, so not every device has the same. While IPv4 is an "older" type of address, IPv6 is a new one and is a bit longer.
This allows for many unique devices, which is useful, as unique IPv4 addresses started to run out. The thing is that many providers protect your IPv4 from leaking, while they leave IPv6 out of the equation. Not PrivateVPN!
You get full IPv6 leak protection, making your connection far more secure and reliable. Needless to say, DNS protection is also here, so you can expect top-level security.
An Automatic Kill Switch
What does a kill switch do? Simply put, it kills something – your internet connection. Let's say you connect to a VPN server and start using the internet. At some point, the connection drops, for whatever reason.
In this scenario, you start using your native IP address, thus exposing it to the prying eyes of hackers and the government.
But, if you have a kill switch, that's not going to happen. As soon as the connection drops, a kill switch disables your internet connection, preventing you to expose your IP accidentally.
Get Even More Info About PrivateVPN Here >
And do not worry at all as PrivateVPN offers one to keep you safe!
Multiple Security Protocols
Security protocols are important for achieving maximum anonymity and speeds online. OpenVPN is an industry-standard and PrivateVPN has it. However, it also has protocols like PPTP, L2TP, IKEv2, and IPSec.
This makes it far easier to choose the one you like that will eventually fit your needs. IKEv2 is good for bypassing the Great Firewall of China in some cases, while OpenVPN is the most reliable one, both in terms of speeds and security.
256-bit AES Encryption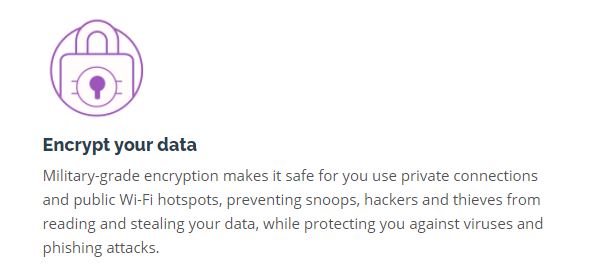 PrivateVPN wouldn't be so secure if it weren't for its military-grade encryption. Some free providers use 128-bit encryption, which isn't military-grade by any means. The Swedish provider, on the other hand, uses the strongest one.
P2P-friendly Servers
Downloading torrents and engaging in P2P activities is a dangerous thing to do. If you don't want to risk receiving a DMCA notice, better stay out of it. PrivateVPN has P2P-friendly servers that will make your torrenting as secure as possible – that's always a plus!
PrivateVPN Privacy Policy: The Most Important Security Criterion
Some providers manage to unblock US Netflix or certain porn sites. That's okay. But, really good providers do an amazing job when it comes to the privacy policy. ExpressVPN has one, NordVPN, too, and so does Surfshark.
This provider is based in Sweden, which isn't exactly the best country for a service like this. It's a part of the 14 Eyes, so it might be a subject of government surveillance and data-sharing. Remember that countries inside this alliance can share certain information between themselves, which can jeopardize your privacy.
Nevertheless, PrivateVPN seems like a true no-log provider which is good news for your safety. Here's why: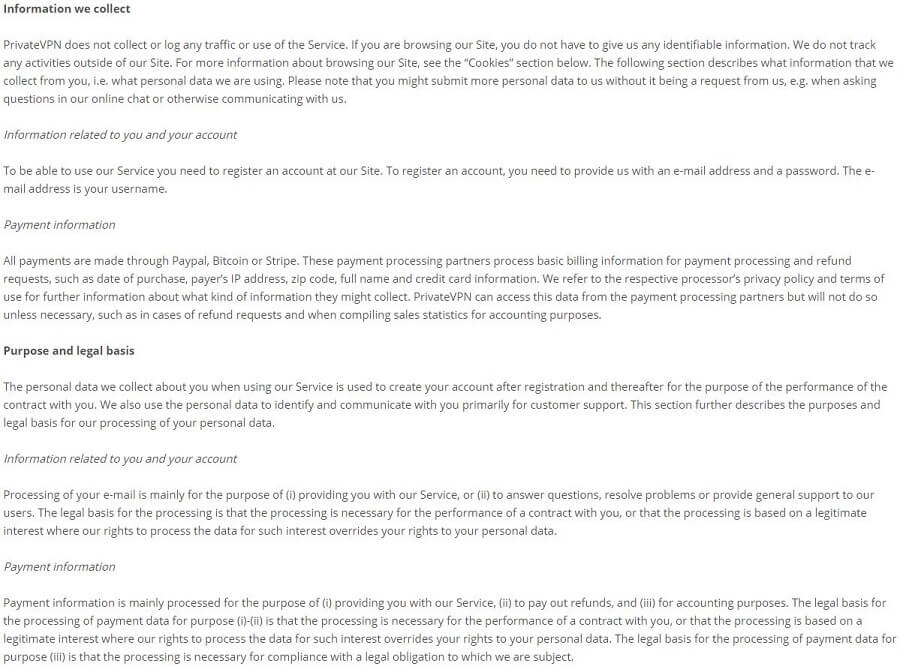 To use this Virtual Private Network, the provider must collect some of your information. This information is your email and your username. Furthermore, they immediately state that they don't track ANY activities out of their website – a green flag!
After that, we have to check the usage of information. If a provider uses your info for some malicious purposes, that's the sign to run for the hills. Thankfully, that's not the case here. They use it mostly to apply improvements to the site and for some analysis that will, once again, help them improve the site.
We must mention that they also use cookies, but if you don't want them, you can disable them in your web browser. The privacy policy is short, to the point, and trustworthy. No wonder why users on Reddit value PrivateVPN a lot.
External Audit: Is PrivateVPN Safe?
To be perfectly safe and secure, in 99.99% of the cases, you must have good security features and a zero-log policy. External audits are great if you want to make your name stand out more in the industry.
ExpressVPN has one from PwC and VyprVPN has one from Leviathan Security.
PrivateVPN, on the other hand, is a small provider, hence it doesn't enjoy the same treatment. Needless to say, it doesn't have any external audits, but that doesn't make it inferior in this case. We still value it pretty much.
Issue(s) and Scandal the Company Has Faced in the Past
Unlike PureVPN and HideMyAss, PrivateVPN wasn't a part of any scandal and didn't have any particular issues in the past. We searched Reddit and other sites for such info – we found nothing!
Given how strict they are when it comes to security, we doubt that this will even happen at some point.
For now, the provider is clean and its history is pristine!
Conclusion: PrivateVPN Can Be Trusted
Earning a spot on our top-ten list is bloody hard. However, PrivateVPN managed to achieve it by being what it is – a safe and reliable provider. With its solid speeds and impeccable security, this provider will make even a bit more demanding users happy.
And since it's trustworthy, you most likely won't have problems with their logging practices and shady business tactics. Money-saving users will appreciate the provider for everything it does and those who don't mind spending more… well, they'll probably get ExpressVPN.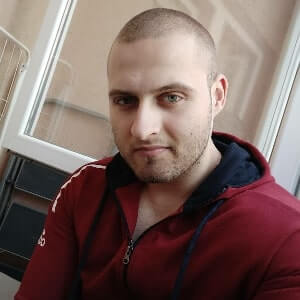 A professional writer with a Master's degree in Mechanical Engineering. Since his youngest age, he loves everything related to internet, technology, fitness, games, and dogs! He joined our team in order to bring his deep knowledge in security services, among which VPN is of course a key component.