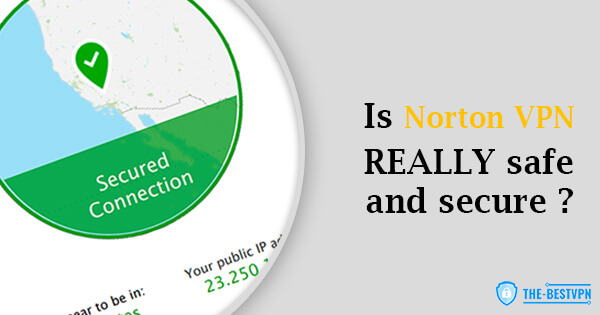 Norton Secure VPN, previously known as Norton WiFi Privacy, is a service developed by Norton. It is the leading provider of cybersecurity services and software in America. This VPN claims to protect your security and ensure that your data remains safe and secure when using unprotected public networks. We put this claim to the test.
Security: What Are the Security Tools in Apps?
Encryption Protocol
Norton Secure VPN uses 256-bit AES encryption to secure your data. This encryption has become standard among most VPNs and is even used by military and government structures to secure their sensitive data.
This means that it is more than suitable for protecting your personal information while online. AES encryption is strong enough to keep your data locked up tight even when browsing unsecured public networks.
Ad Tracker Protection

Many advertisers will monitor your online presence to gather information, such as the websites you visit, the search requests you make, and your browser cache. They then use this information to target you with specific ads that they think will attract your attention.
Norton Secure VPN can block these trackers and prevents advertisers from monitoring your online activity. It does this by intercepting HTTP-level cookies and removing your personal information from them.
This allows you to browse freely without constantly being tracked.
Multi-Platform Support
There are several versions of Norton Secure VPN, each compatible with different devices. There is a mobile app, which lets you securely browse the web while on the go.
And of course, a desktop app and browser extension, which is what the majority of users use.
IP and DNS Leak Protection
As with most VPNs these days, Norton Secure VPN uses IPv4 and IPv6 leak protection, as well as DNS leak protection. This helps to protect your data from cybercriminals on the prowl, especially when connected to public WiFi networks.
This has become common among many VPNs, so it should come as no surprise that Norton Secure VPN employs it as well.
Norton Secure VPN Privacy Policy: The Most Important Security Criterion
One of the first things that Norton states in its privacy policy is the fact that they do not, and will not without consent, lease, sell, or rent your information to third parties for valuable consideration or monetary gain.
Data Retention
If you know anything about VPNs, this will be music to your ears. So many VPNs claim to retain none of your personal information when you use their service, yet still, sell their user's information to advertisers and other third parties.
However, this does not mean that Norton is not collecting your information. It merely means that they are not selling it. While this isn't a major problem, most folks prefer to have none of their data collected.
Data Collection
Norton automatically collects your personal information each time you visit their websites or use one of their products or services. They also collect information when you interact with their agents via chat sessions or calls and provide personal data to them.
Norton also collects personal data from third parties, like financial institutions and credit reporting agencies. They claim that this information is used for identity theft protection. Norton also gathers information from marketing partners, which they use to offer products and services.
The Norton privacy statement claims that your personal information is collected to fulfill their contract with you. They can also collect personal data for specified purposes with your consent.
Location
It is important to note that Norton is an American-based cybersecurity company, and thus falls under the jurisdiction of Five Eyes. Five Eyes consists of five countries, namely the US, UK, Australia, New Zealand, and Canada.
The Five Eyes agency is an intelligence-sharing organization. This means it is safe to assume these countries can collect and distribute any of your online personal information as they see fit.
If you are using Norton Secure VPN, your information falls under the Five Eyes jurisdiction, since the company is based in America. In short, you should not assume that your information is not being collected when using this service.
External Audit: Is Norton Secure VPN Safe?
For many years, all that VPN users had to rely on was trust and reputation when it came to assessing the claims that VPN providers made. However, VPN providers have recently been acquiring independent security audits to reinforce their security promises.
Essentially, an external security audit is used to demonstrate the overall success and health of a project. They can be compared to the second set of eyes that can see whether or not VPN providers live up to their claims.
Unfortunately, Norton Secure VPN has not received an external audit. All you can rely on is what they tell you if that's even reliable at all.
But why is it so important to have an external audit? As we mentioned, audits serve as an extra set of eyes. They can put VPN providers to the test and make sure that they are doing what they promise to do.
When a VPN is audited, you know that they are trustworthy and safe to use.
Conclusion: Norton Secure VPN Cannot Be Trusted
You can find the answer in our in-depth review, but the quick answer is that you cannot trust Norton Secure VPN. The company is known for its exceptional cybersecurity features and services. And Norton Secure VPN strives to live up to these expectations.
While this VPN does have some great security measures in place and is available at a relatively low price, there are a few things that may deter you from using it.
For starters, Norton is an American-based company. This means that whenever you use Norton Secure VPN, your information is subject to the data retention and distribution policies of the Five Eyes group.
Norton has also not received an external audit and does not offer a Kill Switch feature. So you can't really be sure if they are living up to their claims or not.
Because of this, if you want a VPN that will keep you safe, we highly recommend ExpressVPN.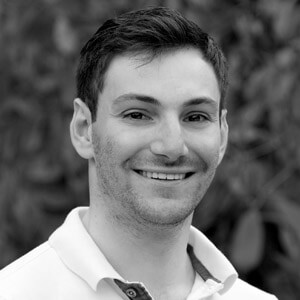 Flo is the founder of the-bestvpn.com. Really concerned about security on internet, he decided to create this website in order to help everyone find the best VPN. He's got a Business School background and now is 100% dedicated to keeping his website alive.