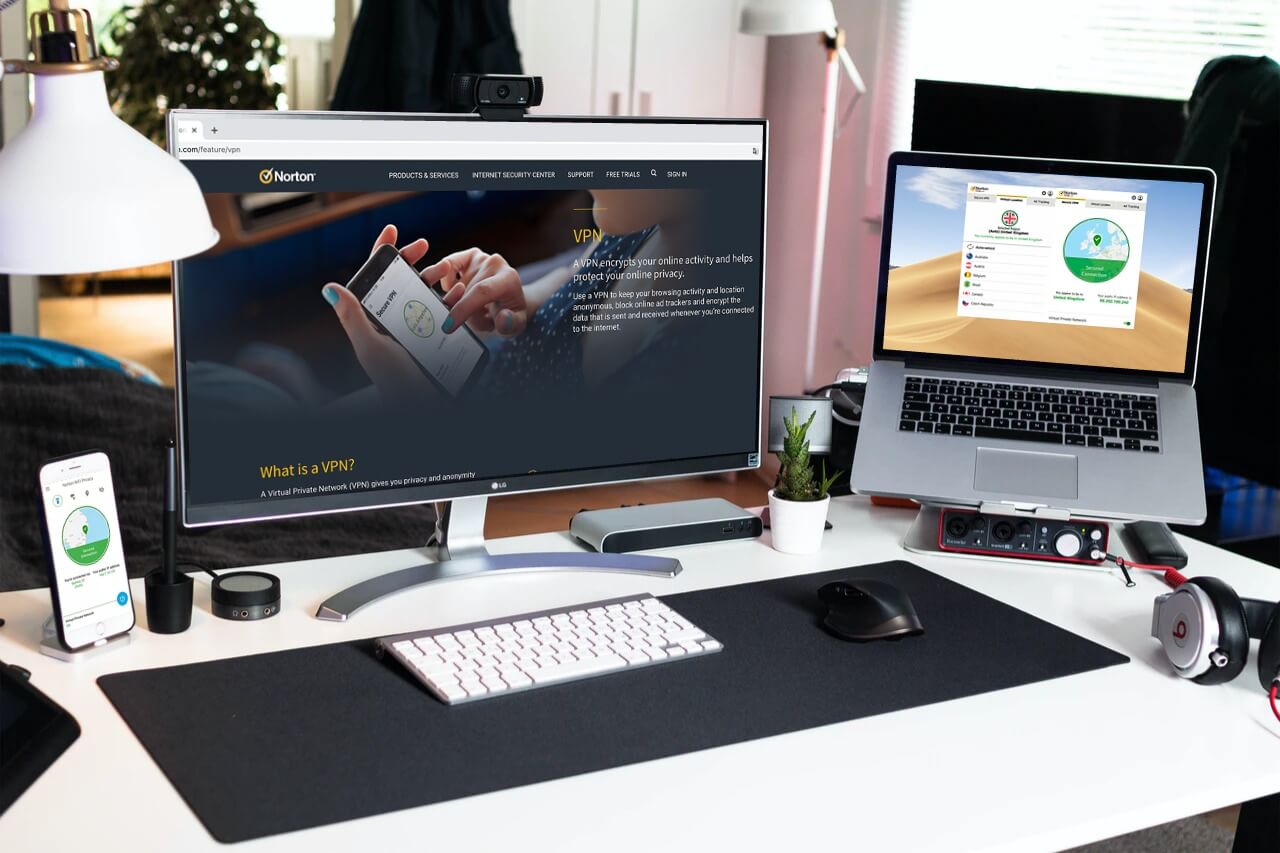 Hackers, the government, and even your own ISP have eyes on what you do online. This has led to VPNs becoming more popular than ever as they offer security and anonymity when online. On The-BestVPN.com, we really care about offering comprehensive reviews, and here are the results of our review of Norton Secure VPN. Is it worth taking out a plan or should you pass it over and look elsewhere? Let's find out.
Norton is well known for offering virus protection. Surely, as they offer award-winning virus software, the VPN offering from them must be good.
Norton Secure VPN, formerly known as Norton WiFi Privacy, is the company's entry into Virtual Private Networks. The company claims to offer a VPN that you can trust. However, what we wanted to find out is whether it lives up to that claim,.
We have taken an in-depth look into this Virtual Private Network to find out more about it, so check out our Norton Secure VPN review to find out what we think.
STRENGTHS:
60-day money-back guarantee
WEAKNESSES:
Speed in the US is poor
No Kill Switch
Features and settings are poor
Only works with official apps
No free trial
List of servers
---
Norton Secure VPN ranks #37 out of 104 VPNs tested. Here are the best alternatives :
Is it a free of paid VPN?
Our Norton Secure VPN test revealed the provider offers the same type of encryption banks offer. They also offer servers in 31 countries, all of which take money to run.
With the above in mind, they are not going to give it away free, so yes, you do have to pay for a plan and the provider offers choices of different plans.
However, if you don't want to pay out for a Virtual Private Network, you might want to consider a free solution like Windscribe as an alternative.
Performance
One of the main things to look for in a VPN is how well the service performs so this is where we started in our review of Norton Secure VPN.
Speed
If you want to be able to stream HD content using a VPN, speed is one of the big concerns. The slower the server speed the higher the chances that you will encounter stuttering and buffering when trying to stream HD content online.
Our Norton Secure VPN test shows that speed is hit and miss. We say this, as speeds in the UK and Europe are good. However, in the US, things take a turn for the worse and they are extremely poor.
In France, for example, we achieved download speeds of up to 138.48 Mbps but in the US, only 2.8 Mbps.
Speed is not bad in Europe if you connect to a location close to your own. More distant locations see a huge drop in speed.
Therefore, if you are considering a Virtual Private Network for streaming HD content, our review of Norton Secure VPN reveals that you might want to consider looking elsewhere. For instance, speeds do not come anywhere close to those offered by ExpressVPN, which is one of the best VPNs in the USA.
Without VPN (we were located in London) :

EU Server (France) :


US Server :

Asia Server :


Stability
We found stability something of an issue and inconsistent. This may be because the service is relatively new when compared to such as the service offered by such as ExpressVPN, NordVPN, and CyberGhost.
Perhaps, if the company continues to work on VPN technology stability might be better, but for now, it is lacking.
Streaming
One of the primary uses of a VPN is to stream from such as Netflix, BBC iPlayer, and more when abroad. So what does our Norton Secure VPN test reveal for streaming?
Netflix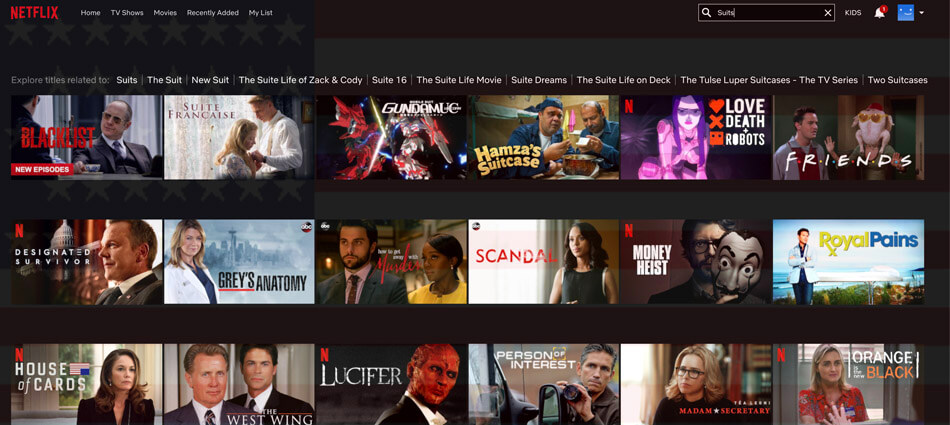 If you are looking for a VPN for streaming content from the Netflix catalog, we cannot recommend Nord Secure VPN. Speed is one reason, depending on your location, as we have mentioned above.
Norton does not make huge claims about being able to unblock and stream Netflix, unlike some competitors. However, the provider does make a general claim that you can access your favorite websites on the go.
If you sign in to Netflix with the VPN connected to a server in your own country, you can stream. However, when changing to a server from a different country the catalog of Netflix does not update to the new location.
For instance, you cannot see the US Netflix catalog from the UK even when connected to a server in the USA.
It seems the issue is due to Norton not masking the public IPv6 address so Netflix does not realize you are using a VPN. Therefore, we cannot recommend it if you want to stream your own content from another country.
If you are looking for a VPN provider to stream in HD, we highly recommend ExpressVPN, as they are the fastest VPN out there.
To resume, in our review of Norton Secure VPN the provider fails when it comes to streaming Netflix outside of your own country.
Stream US Netflix with ExpressVPN now >
Other streaming services
This Norton Secure VPN review also reveals the service is not the best for streaming content from BBC iPlayer, HBO Go, Amazon Prime Video, and other streaming websites.
Security
A VPN should offer safety and security. As Norton already has a respected name in the cybersecurity world, you would have thought they might excel in offering superb security with a VPN. Unfortunately, our Norton Secure VPN test revealed this is not true.
Where is it based?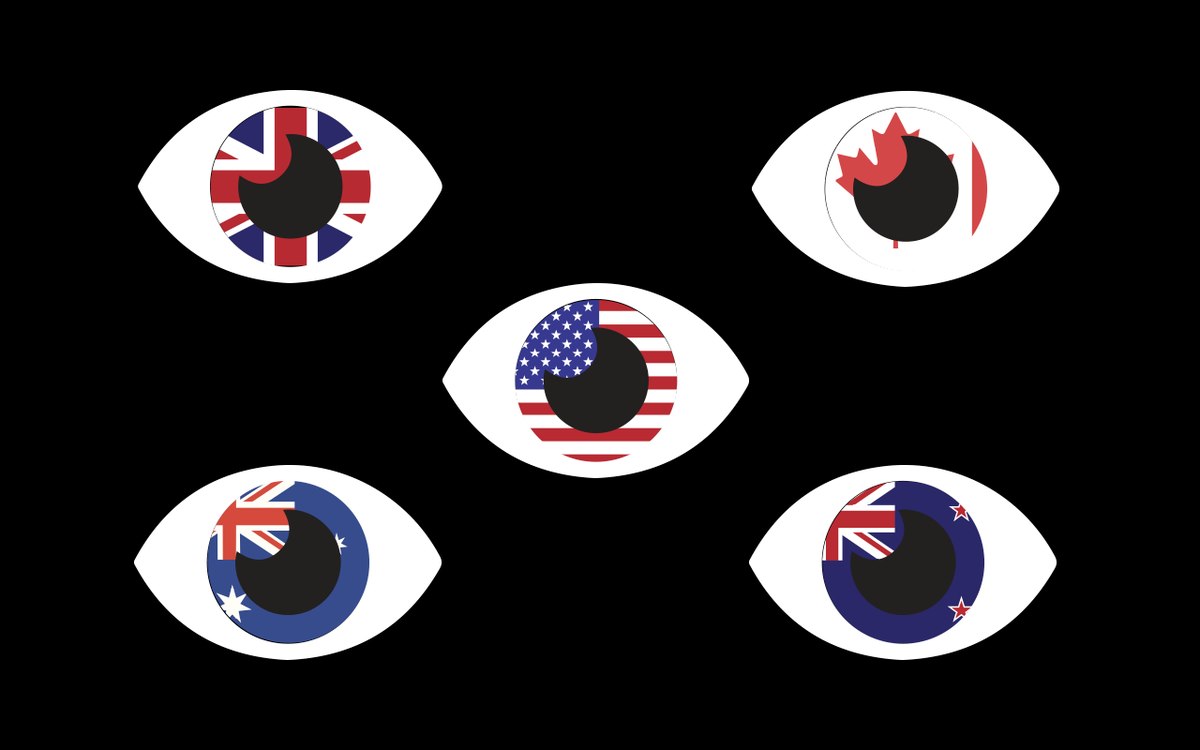 Norton is a division of Symantec after being acquired by Symantec Corporation in 1990.  The headquarters are based in Mountain View in California.
Being located in the USA means they are under the watchful eye of the 5 Eyes Alliance and share intelligence with other countries.
Log policy
Despite the company being located in the USA, our Norton Secure VPN test reveals the provider does have a no-log policy. This should be good news for anyone who wants to remain anonymous and not worry about his or her online activities being shared with third parties.
No logging means they do not collect information about how the service is used.
On saying this, if you look deeper into the policy, you'll find that Norton does collect "temporary usage data to assist with debugging a problem with the service." This statement is vague and could allow Norton to view usage data. Whether they could be made to pass this on is not clear.
If privacy is your main concern, you might want to check out ExpressVPN (or even CyberGhost) whose no-logging policy has just been audited by one of the leading auditors.
As our review of Norton Secure VPN revealed the provider does keep logs.
Protocols
Norton Secure VPN makes use of the OpenVPN protocol on its Windows, macOS, and Android apps. If you are using an iOS device, the IPsec protocol is used.
It would be nice if Norton offered some of the newer more secure protocols on all devices. Perhaps they might in the future but for now, protocols are very limited.
Leak protection
One thing you do not want from a VPN is DNS leaks. Sadly, while undertaking our review of Norton Secure VPN we found leaks when testing it.
We ran a basic security test to check for leak protection and it failed miserably. All servers suffered from not only DNS leaks, but also IPv6 leaks. The latter leaves your real IPv6 address exposed, so your true location is revealed.
It is also important to note that the provider does not offer a Kill Switch. Again, this leads to a security issue if the connection to the server is lost as your own IP address is revealed.
Torrenting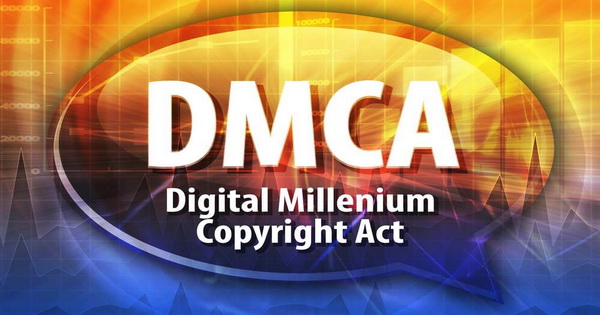 Many VPN providers offer specific servers to use when torrenting, with NordVPN being a prime example. With this in mind, we wanted to find out whether Norton Secure VPN is a good choice for those who use P2P file sharing and torrents.
Our review of Norton Secure VPN revealed that, if you use torrents and want safety and security through a VPN, you should avoid Norton Secure VPN and instead go with a competitor.
We say this as Norton does not allow P2P traffic through any of the servers offered.
This means you won't be safe with DMCA if you use this VPN, as your ISP will find out you are torrenting and you will receive a notice from them telling you they know you have downloaded copyrighted content.
Bypassing censorship

Our Norton Secure VPN test showed that it offers AES 256-bit encryption, putting a virtual tunnel between your device and the internet.
This stops ISPs and anyone else from seeing what you are doing online. If the ISP cannot see what you do, they cannot censor websites, so Norton VPN may be adequate to help you avoid censorship.
On saying this, as the provider does not offer a Kill Switch, you are at risk of the encryption failing and your ISP finding out your true location.
A Kill Switch is something we think is essential and offered by providers such as ExpressVPN, NordVPN, and CyberGhost. If you want to bypass censorship without worries, any of these providers would be more suitable than Norton Secure VPN.
Countries and servers
The more countries and servers offered by the VPN provider the better your chances of overcoming geo-restrictions and of finding a server close to your location for fast speed are. So, what does our review of Norton Secure VPN reveal in relation to countries and servers?
Countries covered
Norton Secure VPN offers servers in 31 countries. This is not that many when you take into account that ExpressVPN and CyberGhost are offering servers in more than 90 countries worldwide, and NordVPN over 60 countries.
Countries supported by Norton VPN include:
The United Kingdom
The United States
Canada
Australia
France
Germany
Japan
Spain
Switzerland
The Netherlands, and more.
Servers
Norton Secure VPN offers 2,000 servers in total, which again, is a lot less than some of its main competitors.
This means that the provider does not cover the whole world. In fact, the provider does not offer servers in countries such as China and Russia.
Our Norton Secure VPN test showed most servers are virtual servers. Out of the 2,000 servers offered, 1,200 of them are virtual servers. The good news, in this case, is that all of the "normal" servers are actually located inside the country they are listed as being in.
Compatible devices and connections
VPN providers such as ExpressVPN and NordVPN offer a range of apps for a huge of devices, so how does Norton Secure VPN compare?
Devices supported
If you are looking for a Virtual Private Network for anything other than Windows, macOS, Android, or an iOS device, you are out of luck. Our Norton Secure VPN test made us discover these are the only devices supported.
The manual setup for any other device is not supported.
This is extremely poor considering other providers offer support for Linux, PlayStation, SmartTVs, and routers, among many others.
Simultaneous connections

With a single VPN plan from Norton, up to ten people can use the features of the VPN. This means the majority of families will all be able to enjoy the benefits. If you want to use more devices you can pay more.
To compare, the only VPN provider to offer an unlimited simultaneous connection plan is Surfshark.
Support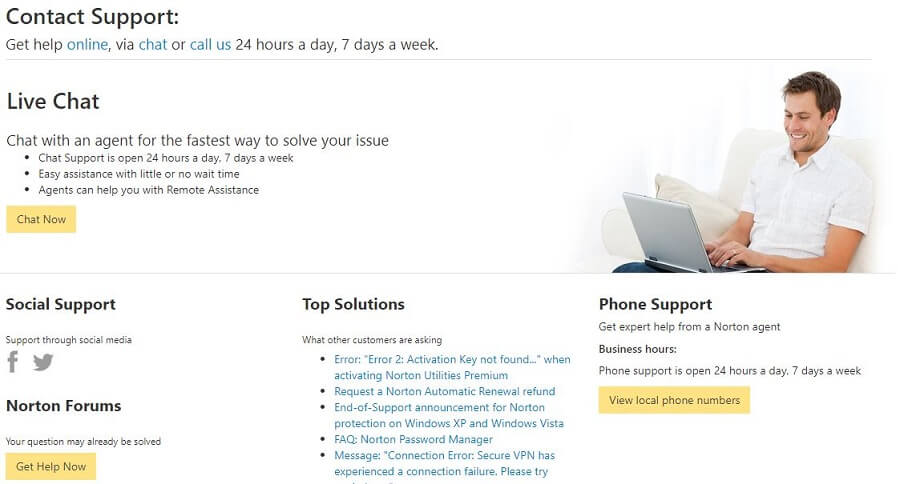 In all of our reviews, we check for the support offered. So, what does this review of Norton Secure VPN service reveal for levels of support?
Norton does offer a support site with FAQs. However, there are only a small number of them. This means finding an answer to your exact issue is like looking for a needle in a haystack.
The good news is the provider also offers phone and 24/7 live chat support. The bad news is that the support team is not comprised of VPN specialists and as such, the results you get from them are variable.
If the person you get in contact with cannot answer your question or remedy the issue, it will be escalated to staff with more knowledge but this takes time.
If you are not particularly tech-savvy, you might want to go with one of the specialist VPN providers such as ExpressVPN, NordVPN, or CyberGhost. All of whom offer specialist support.
Value for money
Everyone likes to get good value for money and the best service for the best possible price. So, is Norton Secure VPN good value for money?
Price comparison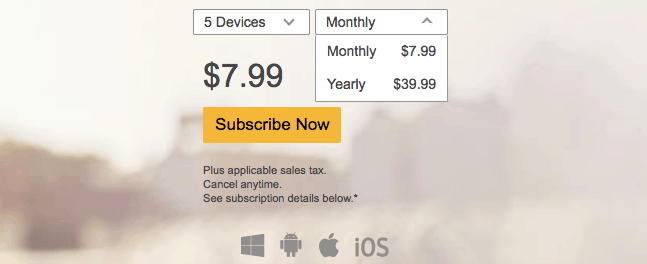 As with the majority of VPN providers, Norton Secure VPN allows you to pay monthly or yearly for a plan. When paying yearly, a discount is offered.
Pricing also differs based on the number of devices you want to use with the plan. Here, the choices are one device, up to five, and ten devices. If you only want to use the VPN on one device, it will cost you $4.99 if paying monthly.
Up to five devices will cost you $7.99 per month and up to ten devices cost $9.99 per month. The annual plans are a little strange as for $39.99, you can cover one to five devices.
If you want to cover up to 10 devices, the annual plan costs $59.99.
One important point to note for annual pricing is that this is only for the first year. After the first year, it will cost you $49.99 to cover a single device, $79.99 for up to five devices, and $99.99 per year for up to ten devices.
Alternatively, you might want to consider Surfshark that offers 24 months of protection for unlimited devices for $59.76 at the time of writing.
Payment types
There are just a few choices for payment with Norton; these are credit cards, debit cards, and PayPal.
Money-back guarantee
Our Norton Secure VPN test does show the provider offers a good money-back guarantee. The provider claims to offer a 60-day money-back guarantee and it comes with no questions asked.
This is definitely a good point regarding our opinion on its service!
Extras
Norton Secure VPN offers built-in blocking for ads. This means you do not have to install a third-party ad blocker through your browser.
While this does not stop all ads, it does stop them from gathering data about you.

If you are looking for a virus suite, you might want to consider Norton Security as it comes with the Secure VPN included in the price.
Final thoughts
So, let's round off our review of Norton Secure VPN with some final thoughts.
While Norton Secure VPN does offer 256-bit encryption and ad blocking in the plan they do not offer anything that would persuade us to choose them over one of the many other more established VPN providers.
We encountered DNS and IPv6 leaks. Both of these pose serious issues as your own IP address is revealed. This means the service would not be good to use if you want to overcome geo-restrictions and remain anonymous online.
A lack of Kill Switch also puts us off from recommending the provider.
The only time we might recommend Norton VPN would be if you were purchasing it with a bundle of services from the company. However, it would still only provide basic protection, such as encryption when on WiFi networks and you would still have to be wary of DNS and IPv6 leaks.
As an alternative, and a better one at that, we recommend ExpressVPN. It has everything you need and is THE best provider on the market. Get it now and you'll be able to take advantage of its 49% discount for an annual plan.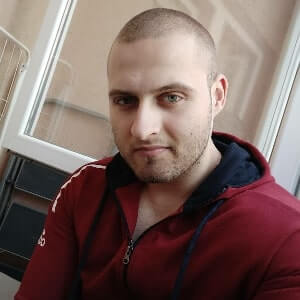 A professional writer with a Master's degree in Mechanical Engineering. Since his youngest age, he loves everything related to internet, technology, fitness, games, and dogs! He joined our team in order to bring his deep knowledge in security services, among which VPN is of course a key component.