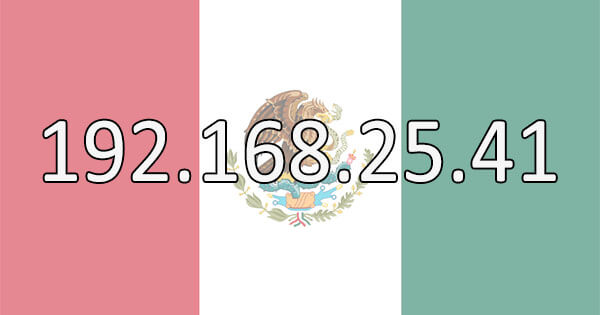 If you aren't a resident of Mexico or traveling there anytime soon, you might be missing some great entertainment content. This includes local TV channels, Televisa, and Mexican data files that you might want to access for some reason. Why is this? Geo-restrictions have become quite common in the past few years. This is not only the case with Mexico but with all other countries. Still, as with any problem, there is a solution for this one: getting a Mexican IP address! That is something we will be discussing down below.
The idea is to present you with a couple of different methods on how to get a Mexican IP address. Then, we will highlight the pros and cons of both.
Not only will connecting to a Mexican server allow you anonymous browsing activity, but it also keeps you away from third parties. Thus, we suggest that you read this article and find out how to access Mexican content from any given location thanks to a new IP!
How Do You Get a Mexican IP Address?
Unfortunately, it is not a bunch of numbers that you will find when looking into the details of your internet connection. There is much more to it. An IP address can be used to track a certain user, as well as get info on his/her browsing activity.
Additionally, it may affect the content that you can access. How so? Certain streaming platforms and TV channels have algorithms that forbid access to any IP address that doesn't feature the adequate coordinates.
As we have mentioned above, this is the case in Mexico.
However, for almost two decades, people have been figuring out ways to bypass these restrictions. There is no reason why you wouldn't use that. Here are two main methods on how to get a local IP address in Mexico and have unlimited access to their websites.
With a Proxy
A method that you are probably familiar with is connecting to a proxy server. Yes, this will give you an alternative IP address that might be set in Mexico. And no, it is not as safe and versatile as a VPN. The fact that many proxy servers come free of charge makes the idea of using them unreliable.
The thing is, you don't want third parties to get a hold of your data and true location. This can carry serious privacy and legal consequences. On top of all that, many proxies don't offer reliable connection to servers in Mexico.
With a VPN
There are a couple of ways that a reliable VPN can help you with your connection to a Mexican server. Using the relevant protocols, it will tunnel your IP address and set it to a location in Mexico. Your real IP address will not be traced.
Still, bear in mind that the content that was available beforehand will not be available now. This means that, if you are connecting from the US to Mexico, you will not be able to watch Netflix US catalogs until you disconnect from it.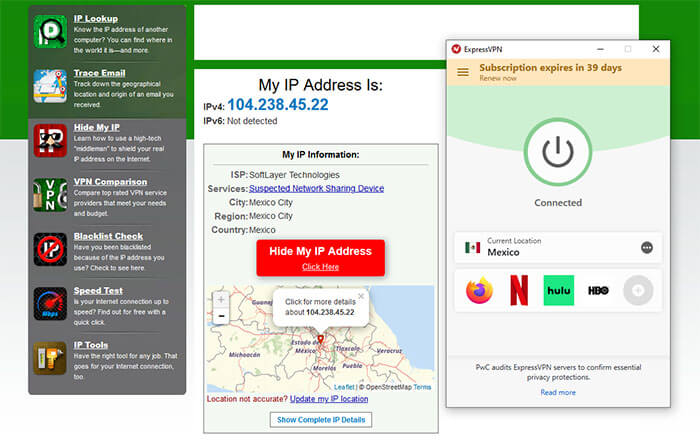 Additionally, a reliable VPN will allow you to encrypt communication. This will help you avoid having the authorities read your private emails and messages. Bearing this in mind, it is quite clear that a good VPN provider should offer robust security features that ensure anonymous browsing activity.
Not only this, but it should also offer a user-friendly interface. Additionally, the more locations, the better. Thus, if the provider offers thousands of servers across the globe, there will be at least a few working in Mexico.
This will increase your chances of accessing both local and international content.
Why You Should Use ExpressVPN?
Our personal favorite? ExpressVPN.
First and foremost, it is highlighted by a smooth installation process. Once you are in, you will be able to enjoy over 3,000 servers, of which several are set in Mexico. Additionally, it is the fastest VPN on the market, and you will have no issues maintaining a reliable connection.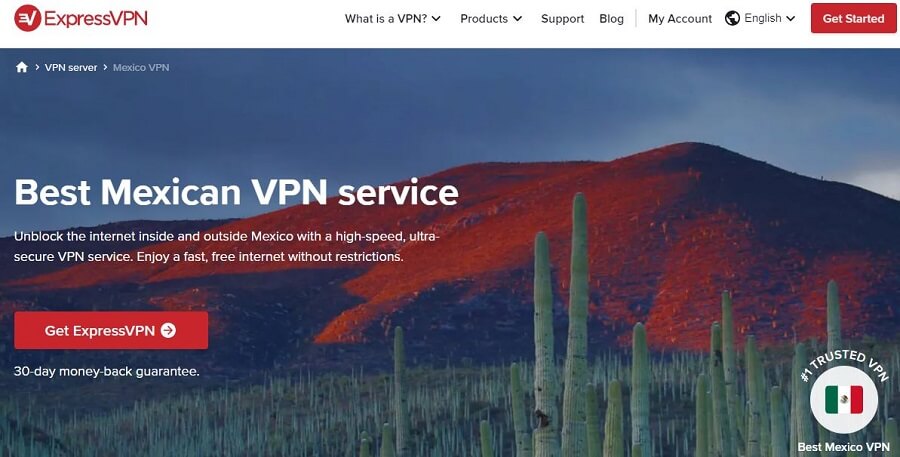 Also, it offers a number of security features, including a no-log policy and industry-standard protocols and encryption. In the end, you are protected by a one-month satisfaction guarantee.
Thus, if you don't have luck with accessing Mexican content, you can get a full reimbursement and try NordVPN or CyberGhost instead.
The Mexican television industry has a lot to offer if you have the right IP address. Therefore, it would be a shame to miss all this great content. To be honest, you can't lose much by trying the aforementioned options, especially if you decide on a VPN provider.
It can not only help you unblock restricted content (such as Super Bowl if you're outside the US), but also enjoy anonymous browsing and communication that can't be tracked.
Summary
At the end of the day, there are so many benefits to having and using a VPN that we can't imagine why you would not want to have one. So, what are you waiting for? Go and get your ExpressVPN subscription!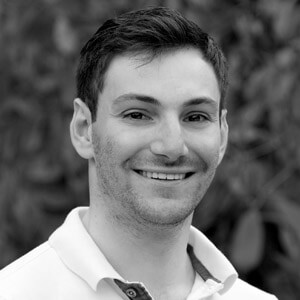 Flo is the founder of the-bestvpn.com. Really concerned about security on internet, he decided to create this website in order to help everyone find the best VPN. He's got a Business School background and now is 100% dedicated to keeping his website alive.