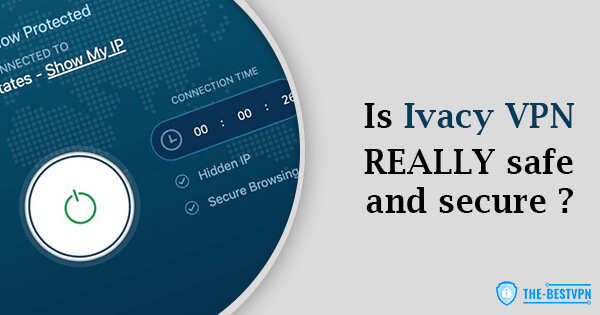 If you're on the market searching for cheap VPN solutions, you've certainly come across Ivacy VPN. This Singaporean provider seems like it's offering a lot of good stuff for the bucks, right? Well, it surely does. But, the question is – how safe, secure, and reliable it is? After all, this is very important for a service like this. Today, we're going to see if Ivacy VPN is safe, thus determining if it's trustworthy and worth a dime.
Security: what are the security tools in the apps?
To see what Ivacy VPN offers, we recommend reading our complete review of the service. Today, though, we'll talk about all the security features and tools that the provider gives you in its apps:
Automatic Kill Switch
An automatic kill switch is perhaps one of the most important features in a VPN. For those who don't know, we'll briefly explain what it does. When you connect to the provider and explore the internet, on rare occasions, your Virtual Private Network connection can drop.
In that case, you're back to your old IP address that's now exposed. This is where a kill switch comes into play. It disables your internet connection, preventing this from happening. In return, you enjoy total privacy and anonymity, whatever happens.

Split Tunneling
What about split tunneling? Sure, ExpressVPN has it, but it's not the only one. Ivacy VPN might not be the most reliable provider, but a feature like this is very useful. If you want to stream Netflix and use your local bank account simultaneously, this is when you're going to use it.
Basically, it lets you choose which apps and websites will use a VPN connection and which won't. Logically, your local bank account will use your native IP, while Netflix or HBO GO will use the fake one. Ivacy VPN won't unblock Netflix, but it's good to have a feature like this.
IPv6 Leak Protection
Protecting IPv4 is another thing. This is an "older" type of IP addresses, whereas, IPv6 is the newer one, and it's longer. This allows for billions of combinations e.g. billions of different devices. Every device online has its IP address, and thanks to IP leak protection, you can protect it from accidental leaks.
For safety and security, this feature is a must! It always makes a certain provider a tad more reliable.
Military-Grade Encryption
Military-grade encryption is used by the military and the government. It feels good having so much power and using 256-bit AES encryption from the comfort of your home. Ivacy VPN, thankfully, has it, which makes your online connection sealed shut and way more safe.
Multiple Security Protocols
Finally, the provider offers numerous security protocols. OpenVPN (TCP and UDP) is here, but so are L2TP and IKEv2. This way, it's very easy to switch up different protocols if one of them isn' working as it should in a particular scenario.
Ivacy VPN Privacy Policy: the most important security criterion
As the name of the section implies, a privacy policy is the most important security criterion. The provider can have all the security features it wants, but it needs to store minimal logs of users' usage. People on Reddit, for example, hate Ivacy VPN for its privacy policy, so let's see if we're going to think the same: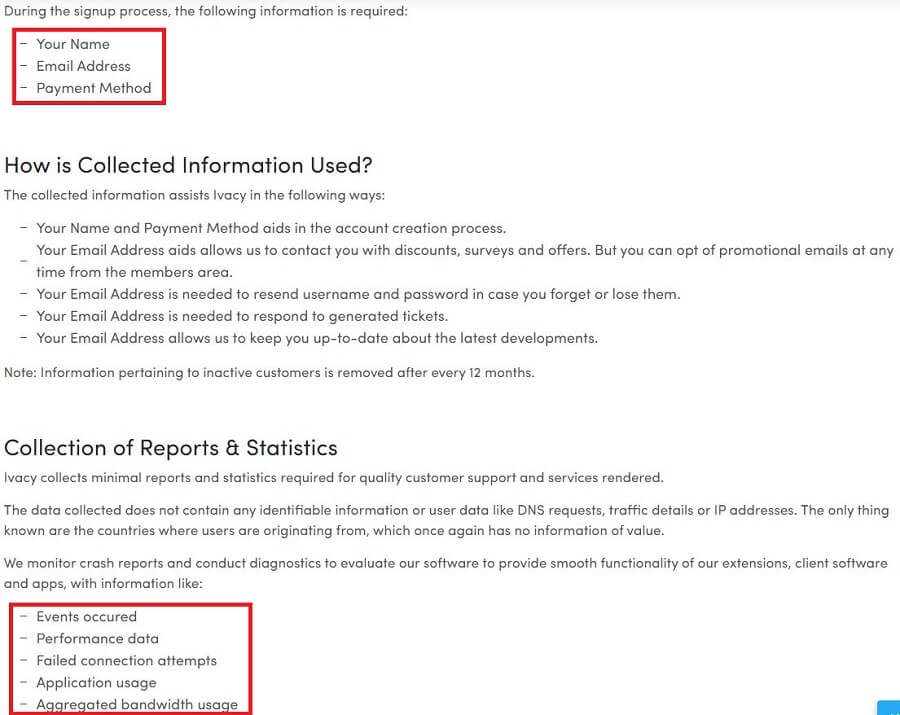 When you sign up, the provider keeps three basic pieces of information – your name, email address, and payment method. As it says, Ivacy VPN doesn't store anything of personal nature. They mention that they don't log your IP address, DNS queries, how you use the internet, and so forth.
Should you have problems with the app, the provider will need to log a bit more data. For example, application usage, bandwidth usage, performance data, and so forth. All of this is definitely not malicious unless we dig deeper and find something else about the company. More about that later.
Judging solely by the privacy policy, Ivacy VPN is safe.
External audit: is Ivacy VPN safe?
External audits are a great way of proving your quality as a Virtual Private Network. We noticed that some people on Reddit value it a lot and we think they're right to some extent. They're not mandatory, but it's always good to have at least one audit.
ExpressVPN, for instance, has its servers audited by PwC and it's the best provider on the market. We can say the same about VyprVPN, audited by Leviathan Security, while Ivacy VPN doesn't have any external audits done for now.
Given that it's not the most popular option out there, we're not surprised. After all, the issue you're going to read about below prevents it from such a thing.
Issue(s) and scandal the company has faced in the past
Ivacy VPN is owned by Gaditek, a Pakistani company. Pakistan isn't a VPN-friendly country, and to make matters worse, Gaditek even owns PureVPN, which is an exceptionally bad provider. At one point PureVPN violated its privacy policy by exposing the suspect's IP address and helping the authorities solve the criminal case.
PureVPN is a provider from Hong Kong and that's okay. However, Ivacy VPN is from Singapore, which is a member of the 14 Eyes alliance. This alliance, alongside 5 Eyes, is known for extensive government surveillance that can jeopardize your privacy online.
While Ivacy didn't have any particular issues in the past, its "colleague" under the same ownership did. This makes it not very trustworthy, to begin with. Sure, Ivacy is safe and reliable for now, but what can happen in a year, two, or five… nobody knows.
Conclusion: Ivacy VPN can't be trusted
Taking a look at the privacy policy, it sounds like Ivacy VPN is a trustworthy and reliable provider. However, due to its owner Gaditek and correlation with PureVPN, we can't say that this is a trustworthy and safe company/service.
If you're looking for a VPN that ticks all the boxes regarding safety and security, your best choice is ExpressVPN.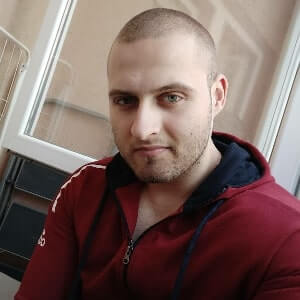 A professional writer with a Master's degree in Mechanical Engineering. Since his youngest age, he loves everything related to internet, technology, fitness, games, and dogs! He joined our team in order to bring his deep knowledge in security services, among which VPN is of course a key component.