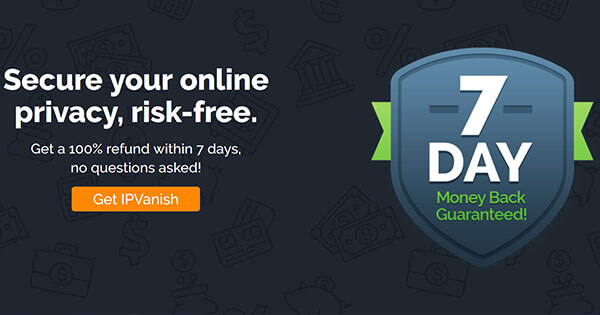 If we are to talk about why should you invest in a VPN service, the number one answer would be to bypass geo-restrictions and to keep your sensitive information safe. It can be quite irritating to know that certain content is not available in your country. Hence, finding a provider that is affordable and features hundreds of servers that you can log on to is a wise decision. IPVanish allows thousands of different IP addresses, and they have a reliable refund policy. Let's take a look at how it works.
Does IPVanish Money-Back Guarantee Work?
Yes, it certainly does, although the cancellation process with this provider is very specific. Still, that in no way means that you will have a hard time getting a full reimbursement. The only thing that you need to keep in mind is that they offer a 30-day window for you to do so.
This is to prevent exploitation of their service because previously, many customers used the VPN for 31 days and then asked for a full refund. On the other hand, the fact that you don't need to provide a specific reason or have an issue to get a full refund is quite cool.
Here is how you go about doing so:
The first step is to go to their official website and type in your username and password.
Once you have logged in, find the "Subscription" option to enter the relevant settings.
Click on the "I want to cancel my subscription".
Bear in mind that you will be asked a couple of times whether you are sure about your decision or not.
Proceed and wait till you receive a confirmation email.
As their Terms of Service state, you should receive full reimbursement within 3 business days. Still, we would suggest that you check that with their customer service. Go to the "Help" section and enter the live chat by filling in the required info.
Once you have done that, ask the customer service member of IPVanish about the money-back guarantee. Focus on whether there is anything else and just letting them know that you sent in a request. There is nothing else that you need to do except wait for a couple of days.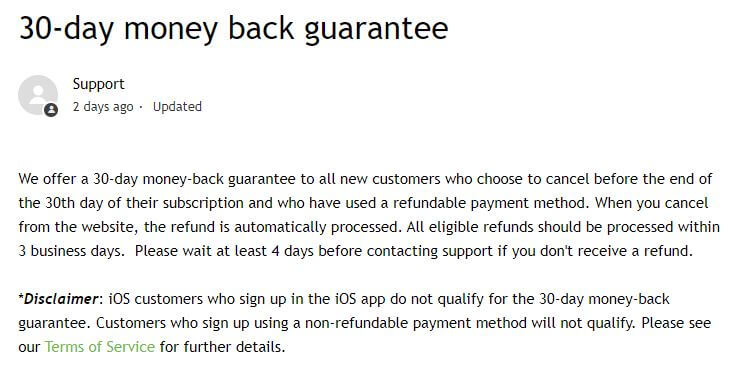 What is a Virtual Private Network?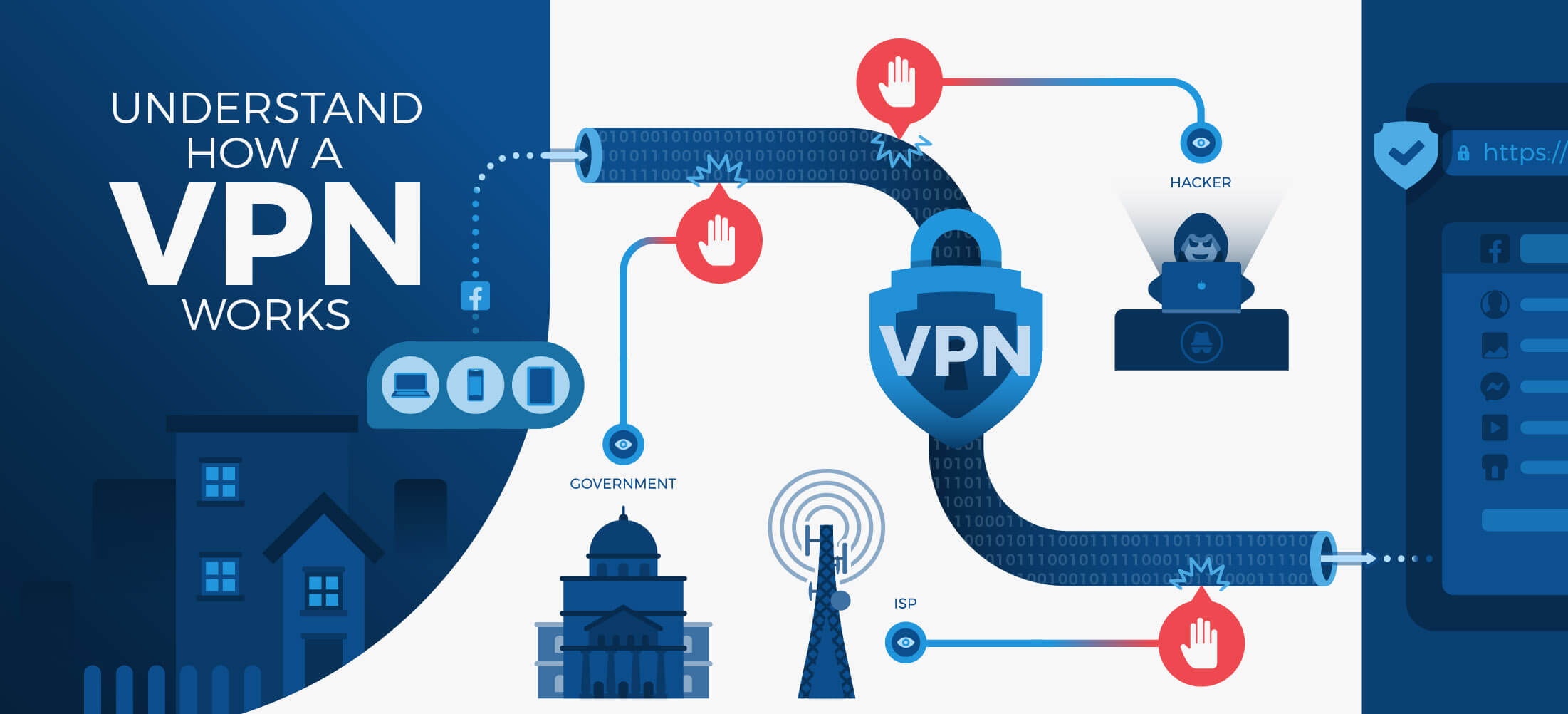 We are sure that there are people reading this article who are not familiar with the term VPN – this section is for you. Well, a Virtual Private Network is a service (an application) that encrypts your activity on the internet, as well as allows you to go through censored sites and those that are not available in your location.
Bearing this in mind, a provider such as IPVanish can go a long way towards your overall experience. Not only because it features 1,500 servers in more than 75 countries, but also because of 256-bit encryption as well as the SOCKS5 proxy that it is highlighted by.
These features, along with the fact that it is a good VPN application for iPhone, make it a worthy choice. Additionally, while it is not similar to other money-back guarantee policies (Not better than ExpressVPN, for example), this provider does allow fair terms in case you are not satisfied with its service.
Advantages of IPVanish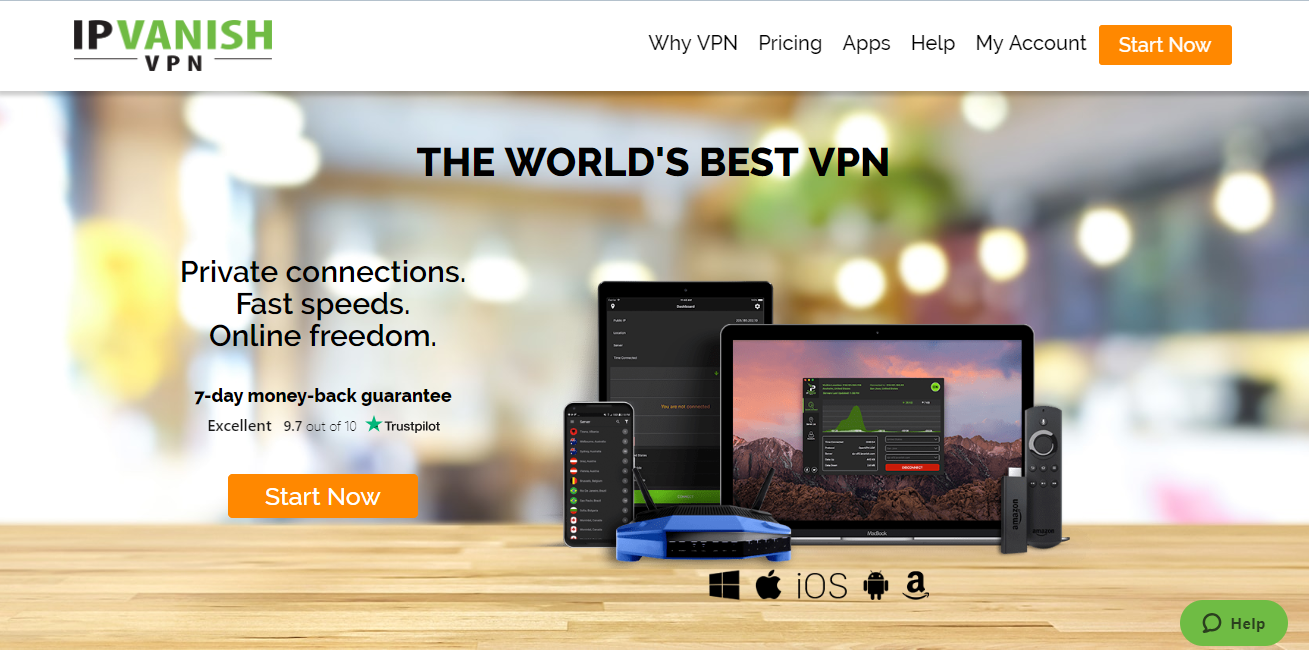 Apart from the fact that IPVanish allows a fair money-back guarantee policy, there are also a few more advantages. If you decide to subscribe, you will get access to over 1,500 servers and unlimited bandwidth which will allow you to have a smooth browsing experience.
Not only that, but as this provider supports Android, iOS, Mac OS, Windows, Linux, and FireTV, you will be allowed to protect up to 10 different devices at the same time and still have a great time on the VPN.
Still, keep in mind that only some of its servers can give you access to Netflix.
Conclusion
In the end, it all comes down to whether you want to spend a few dollars on their monthly subscription or not.
If you were to ask us, we would say give IPVanish a chance thanks to its money-back guarantee. While there is room for improvement, they do provide excellent user experience, good encryption, and reliable customer service that will help you with any issue!
And if you end up being unsatisfied, just ask for a full refund 😉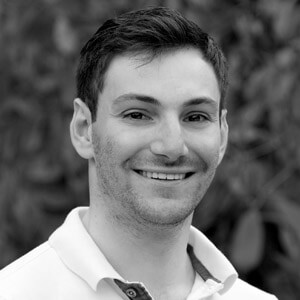 Flo is the founder of the-bestvpn.com. Really concerned about security on internet, he decided to create this website in order to help everyone find the best VPN. He's got a Business School background and now is 100% dedicated to keeping his website alive.