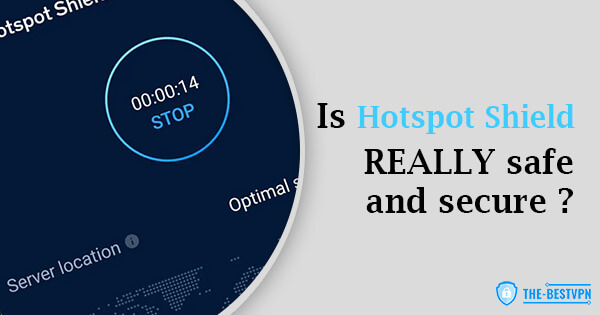 In 2008, Hotspot Shield burst onto the market as a free VPN. Since then, it has developed into so much more. There are issues like a subpar policy when it comes to your privacy. Plus, it has limited servers and no way to unblock Netflix. But the question is, is Hotspot Shield really safe to use? There is only one way to decide, and that is to take a look at the bare bones of this VPN. So, let's get started.
Security: What Are the Security Tools in Apps?
Countless queries have been placed on sites like Reddit when it comes to whether Hotspot Shield is reliable and trustworthy. You can see our full analysis here, but for now, let's look at the security offered by this VPN.
Kill Switch (Only available for Windows)
If your VPN connection fails, your computer is sent hurtling back into public mode. This means that your IP address will no longer be protected by encryption and be open to dangerous individuals, including hackers and the government.
That is why Hotspot Shield has fitted their VPN with a kill switch feature. This inclusion makes sure to cut off the entire internet connection when your VPN connection has been lost.
The connection is only restored when the VPN's connection becomes available again, which helps keep all your data and browsing history safe.
Private DNS & Leak Protection
The Windows app comes with built-in DNS leak protection. It is on automatically and can be toggled off if you want. There is no access to WebRTC leak protection, which makes it even less safe to use.
Testing for leaks, there were very few found except when using the Chrome extension.
Several tests have shown that the real location and IP address weren't leaked. But the DNS address of several websites was. This is bad as it can alert these sites that you are using a VPN and cause them to instigate their security protocols.
Encryption
To secure and keep your traffic safe, Hotspot Shield utilizes a 256-bit AES encryption system. That, coupled with the addition of perfect forward secrecy, offers a heightened level of security.
This will mitigate most of the danger. This protocol is a key agreement that changes the encryption key if it ever becomes compromised.
Proprietary Protocol
There aren't many choices when it comes to protocols, as Hotspot Shield uses its property protocol called Catapult Hydra. This protocol, which is used by several premium cyber-security companies like McAfee, is a faster version of the OpenSSL protocol.
It helps increase the speed very well when dealing with long distances.
At least that is what they said, but we don't agree completely. OpenVPN is still a MUCH more complete solution and therefore, we think that Hotspot Shield should implement it as well.
VPN Adapter
To stabilize your VPN connection, the team at Anchorfree, Hotspot Shield parent company, developed software called Anchorfree HSS VPN Adapter. This will help secure and strengthen your connection through an adapter driver.
Hotspot Shield Privacy Policy: The Most Important Security Criterion
If you're a devoted privacy lover, then there are several things about Hotspot Shield that will draw your attention and not in a good way. The company itself is based in the US, which is a chief member of the 5 Eyes Alliance.
The VPNs privacy policy, coupled with this, leaves something to be desired. According to the Hotspot Shield privacy policy, the program does not log online activity. But it does log lots of other information that could be used to track you.
Hotspot Shield collects your real IP address (though this is deleted after every session), email address, user name, unique mobile ID, hardware type, OS version, language, and network information.
Though some of these are good, like your user name and email address for ease of use, the rest do not make us feel safe. This is especially because of such vague terms as "network information".
External Audit: Is Hotspot Shield Safe?
Even with the 2017 complaint that we will discuss in the next section, this VPN still has not submitted itself to a private third-party audit. By not doing this, it leaves the users unsure of the reliability and trustworthiness of the Hotspot Shield product.
To put some of the complaints about its privacy policy and efficiency, it might make users feel safe opting for it as their go-to VPN if they submitted to an external audit.
Issues and Scandals the Company Has Faced in the Past
In 2017, CDT went to the Federal Trade Commission with complaints about the logging practices of Hotspot Shield. They stated that Hotspot Shield logs user connection data and IP addresses to help third-party marketers target individual users with ads.
This, according to the CDT, would be a reason for the FTC to get involved, as these were unfair and deceptive acts.
After analyzing the VPN, the CDT found that Hotspot Shield was linked with multiple third-party tracking libraries and monitored browsing information, both of which, if reading the privacy policy, the company stated that it did not do.
We looked for an answer to what the FTC found, but there were no clear findings available even through Reddit.
On top of this issue in 2018, there was a bug found in the app by a security researcher. This bug allowed user data to leak, including the Wi-Fi network and the country the user was in.
All of these issues leave us feeling like some privacy issues just can't be ignored. And since that is the primary reason for investing in a VPN, Hotspot Shield just doesn't cut the mustard in the safe and secure category.
Conclusion: Hotspot Shield Can't Be Trusted
All in all, this service simply lacks the features and security measures to keep your data safe. From the lack of a kill switch on anything but Windows to poor leak protection, Hotspot Shield has been the brunt of many Reddit rants.
The privacy policy is probably the biggest offense as the wording is vague. And with the CDT bringing Hotspot Shield to the FTC attention for violating that privacy policy, it is perhaps better and more secure to go with another VPN.
So, in a nutshell, if you are looking for a reliable and trustworthy option to protect your data, Anchorfree's Hotspot Shield just doesn't quite make the cut. We recommend using a high-quality VPN that has all of the privacy policy features you need.
For this purpose, ExpressVPN is our top choice. Check it out using the button below.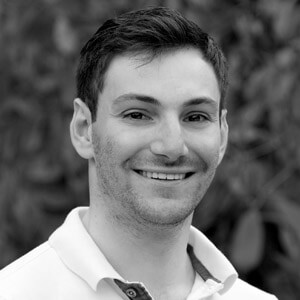 Flo is the founder of the-bestvpn.com. Really concerned about security on internet, he decided to create this website in order to help everyone find the best VPN. He's got a Business School background and now is 100% dedicated to keeping his website alive.