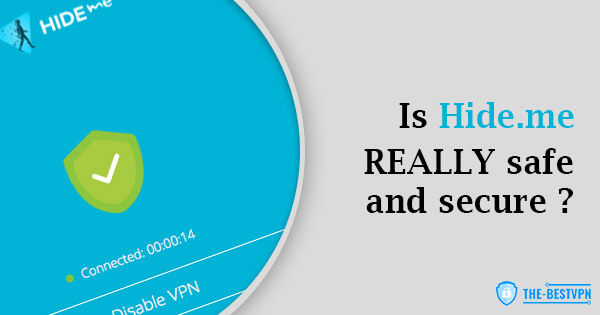 Hide.me is a provider from Malaysia, known for its solid speeds and rock-solid security. In a Virtual Private Network, these are practically the two most important factors. However, to be able to fully trust it, we need to check its privacy policy and see what info does the provider store. Without further ado, we'll talk more about Hide.me's safety and security and see if it's trustworthy to justify your purchase. 
Security: What Are the Security Tools in the Apps?
Being a member of our top-ten list, Hide.me justified its placing quite well. Not only does it have basic security features but also more advanced features that make it far safer to use. Let's count them down and see what it offers:
Split Tunneling

Split tunneling is a very useful and reliable feature that a few other providers on the market have. Hide.me is available on multiple platforms and every platform supports it, which is great. Basically, it lets you use both VPN-given and native IP addresses simultaneously.
You can choose the apps that will use your native IP, while the other apps are free to use the fake IP. This way, you can stream Netflix and use your local shopping website, for example.
More Info About Security Features From Hide.me >
Stealth Guard
Stealth Guard is an excellent feature for maximum privacy and security. It lets you limit certain apps or all connections to a VPN connection. For instance, if you have an internet connection, you'll need to connect to Hide.me to access the internet.
And on the other hand, you can do the same with the apps. If you have an internet connection, the chosen apps will work only if Hide.me is active. We found it useful for keeping things secure whenever we go online.
IPv6 Leak Protection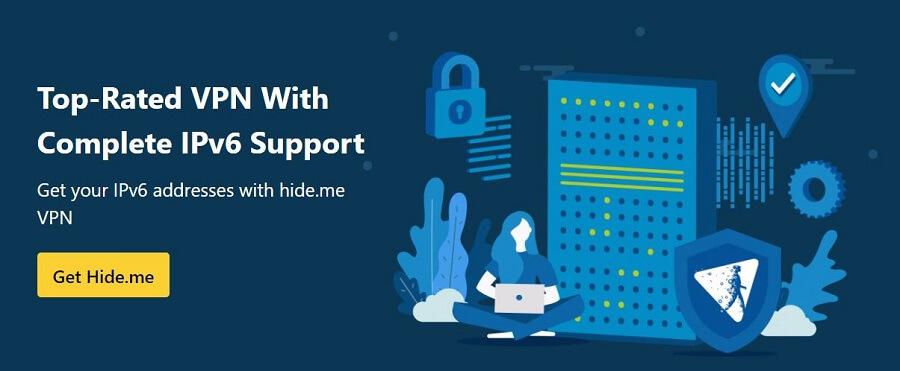 There are two types of IP addresses – IPv6 and IPv4. The latter one is shorter and many devices around the world use it. However, in today's day and age, computers also have IPv6 addresses. This address is much longer and allows for much more variety e.g. different devices can take more different IP addresses.
While not every provider keeps your IPv6 protected, Hide.me does. So, if you're assigned this address, it will not leak, exposing your online identity.
Military-Grade Encryption
When it comes to encryption, the provider does an excellent job. We have military-grade, 256-bit AES encryption that brings rock-solid security and protection. Honestly, we didn't expect anything less. Sure, 128-bit encryption is also strong, but 256-bit is what you'll get in 99% of the cases.
Hide.me also offers several VPN protocols such as WireGuard, OpenVPN, and IKEv2, providing supreme performance while keeping your connection safe and reliable.
Automatic Kill Switch
Should your VPN connection drops, it doesn't need to be the end of the world. Without an automatic kill switch, your IP and DNS will be exposed, leaving you vulnerable online. But, a kill switch will automatically kill your internet connection, preventing this from happening.
Hide.me Privacy Policy: The Most Important Security Criterion
Malaysia is a great country for a Virtual Private Network. It's a small country but it surely respects your privacy and security. It's far from the 5 Eyes alliance, so government surveillance is not a big problem.
Hide.me prides itself on having an impeccable zero-log policy, which is definitely awesome.
Awesome if it's true, though. Let's glance over to the privacy policy of Hide.me and see if it's as impressive and safe as it sounds: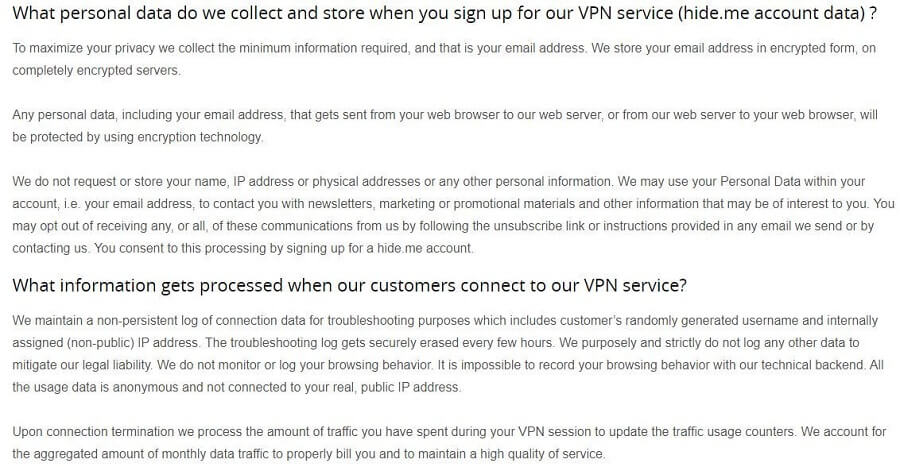 As always, the provider will collect your email address in an encrypted form, to make sure that the service is functioning properly for you. The good thing is that it doesn't connect literally anything else. They don't collect your IP address, physical address, personal information, and so forth.
Furthermore, they don't monitor your browsing activity and the usage data is anonymous, not connected to your real IP address. This is a really short policy but explains everything you should know, which is exactly how we like it.
Hide.me also doesn't distribute your data to third parties or other companies, making it 100% safe and secure to use. While it doesn't work with Netflix, this is a VPN that you can use while watching movies on Popcorn Times or engage in other P2P activities.
In short, this is one of the best privacy policies we've ever seen. Quite frankly, the provider doesn't log tons of information, yet manages to provide high-quality service. Due to its jurisdiction and strict business practices, you'll enjoy this VPN a lot, despite not being the best option out there.
External Audit: Is Hide.me Safe?
External audits are pretty important if you want to make sure that you're using a verified provider but also the safest one. Not many providers got an external audit done, though.
ExpressVPN has its PwC audit, VyprVPN has an audit from Leviathan Security, and so forth.
Unfortunately, Hide.me isn't externally audited, but in this case, that's not a problem. The provider proved its safety and security and is reliable, as even users on Reddit say so.
We find the opinions on Reddit quite important, as users usually write reviews based on personal experiences.
Issue(s) and Scandal the Company Has Faced in the Past
Unlike HideMyAss and PureVPN, Hide.me didn't have any issues and scandals in the past. Since its inception, the provider valued your security and privacy, so users gained trust in it pretty easily. We must agree that it's far from being the best, but its business practices are one of the best in the market.
It even has live chat where you can contact the support team and ask any questions you want. They're pretty helpful and will explain everything to you.
Conclusion: Hide.me Can Be Trusted
Can Hide.me be trusted, then? Well, from everything we've seen, it can. This provider impressed us with its overall security and reliability. Not only is it rated good on Reddit, but also overall, on different tech and VPN-related websites.
With more than 1,700 servers and lots of quality features, Hide.me is definitely a decent provider for the money. Sure, ExpressVPN is a much better option, but saying that this provider is bad would be a lie.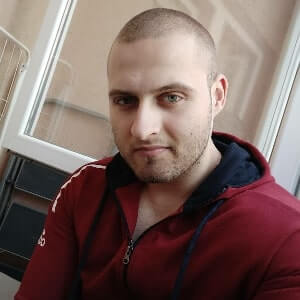 A professional writer with a Master's degree in Mechanical Engineering. Since his youngest age, he loves everything related to internet, technology, fitness, games, and dogs! He joined our team in order to bring his deep knowledge in security services, among which VPN is of course a key component.