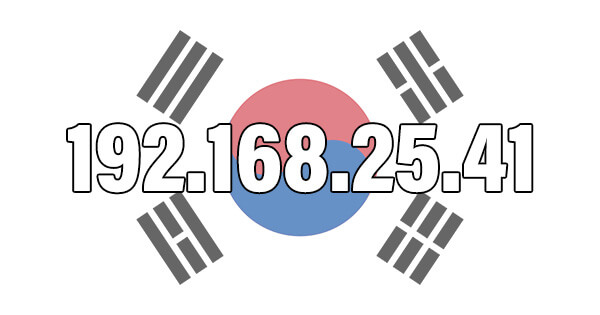 A South Korean IP address is great for those who are often traveling abroad. It will allow you to access your bank account, watch the latest episodes of local shows, or simply stay anonymous online abroad. Wondering how you can get a South Korean IP address? In this article, we're going to show you how to do it the easy way, which will take you merely a couple of seconds!
How to use a VPN to get a South Korean IP address?
Many people will debate the legality of a VPN which is, in our opinion, pointless. Of course, using a VPN is 100% legal, which is why we promote it on our website. The way this service works is pretty simple, and using it is even simpler.
In short, it lets you change your online location by encrypting your connection and routing it through a remote server. Let's say you're outside South Korea. In this case, you want to connect to the South Korean server to obtain the IP address from that country.
When you do so, a VPN wraps your connection in a so-called VPN tunnel, preventing other users from tracking your activity. Moreover, you "fool" the website you visit into "thinking" that you're from another country.
This will let you access foreign content from the comfort of your home! Cool, isn't it?
Easy steps to use a VPN app to change your IP address:
The technology behind VPNs is definitely something to admire. However, using this service is very easy. It's like driving a car with an automatic gearbox… or even easier. Nevertheless, here's how to get a South Korean IP address:
Subscribe to a VPN provider with servers in South Korea. Our recommended choice is ExpressVPN.
Download the app on your device of choice, open it, and log in with the provided credentials.
Open the server list by clicking on the country under the connection button.
Scroll down, find South Korea, and double-click on it to connect.
With everything in place, you can enjoy your new IP address located in South Korea and all the benefits that it brings. More about them in the next paragraph!
Why it helps to have a South Korean IP address?
There are many perks of having a different IP address, especially an IP from South Korea. Here's why it helps to have a South Korean one:
Watch live South Korean TV
When you're abroad, you'll find it impossible to access local TV channels from a foreign country. This is because local channels are licensed to operate in a single country or a region. But don't fret. A VPN will overcome this issue in an easy manner.
Just follow the instructions from above, connect to the South Korean server, and access your favorite local channels. You'll be able to watch SBS, MBC, KBS, and many other highly-popular offerings.
Safely access online banking
Online banking can be very tricky if you're trying to access your bank account from a different country. The reason being is because you'll often get locked out due to a fraud warning. In other words, a bank will not recognize you, triggering the "rejection" command.
If that happens, you need to contact the bank directly, explain the whole situation, and hope that the issue will be fixed soon. We know how it is and let us tell you – it's a bit of hassle! The good thing is that a VPN can help you circumvent this issue altogether.
Just change your IP and access your South Korean bank account safely when you're abroad – that's how simple it is!
The best VPNs to get a South Korean IP address
There are tons of VPN South Korea apps on the market, but let's be honest, not all of them are worth your time and money. What we looked for is the uncompromising experience that won't hold you back in your online browsing.
With our in-depth analysis, we came to a conclusion, and therefore, we can recommend a VPN for all intended purposes.
Our top recommended VPN for South Korea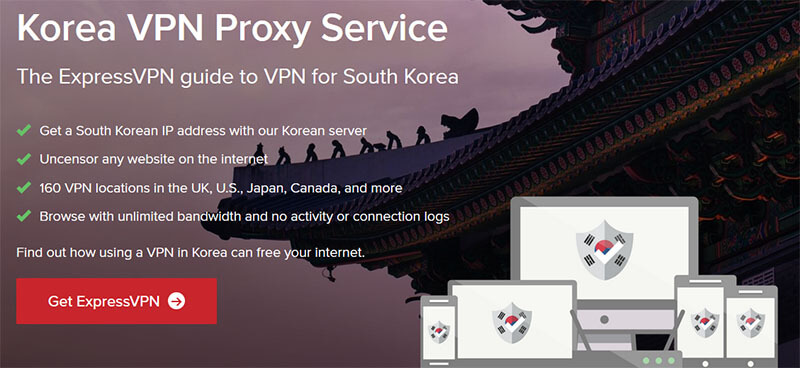 ExpressVPN proved to be a worthy companionship for safe and secure internet browsing. South Korean users will like it for its outstanding speeds that won't reduce your native speeds by a huge margin. Furthermore, there are 3,000+ servers in 94 countries, great for bypassing geo-restrictions.
Security features are all here, including military-grade encryption, a Kill Switch, and IP /DNS leak protection. Many servers are located in South Korea, letting you enjoy stable connections and excellent performance across the board.
Paying for a single subscription will be enough for every user. It lets you protect up to 5 devices on a single account, and supports all the major platforms. ExpressVPN has a zero-logging policy, too, and with its recent audits from PwC, it's completely trustworthy.
We recommend signing up for ExpressVPN but go with an annual plan. This plan comes with a huge 49% discount, 3 months FREE, and a 30-day money-back guarantee, making it a killer deal!
Get a South Korean IP Address With ExpressVPN >
Summary
Whether you want to watch South Korean local shows or use online banking abroad, having a VPN is always handy. The service will encrypt your connection, keeping you away from the prying eyes of your ISP or the government.
As said, not every provider is the same, and in this case, ExpressVPN comes out on top as the best choice. Sure, it's not the cheapest option, but once you grab its discount, you'll enjoy peace of mind and online freedom, which is all that matters for this case.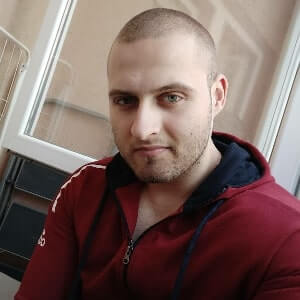 A professional writer with a Master's degree in Mechanical Engineering. Since his youngest age, he loves everything related to internet, technology, fitness, games, and dogs! He joined our team in order to bring his deep knowledge in security services, among which VPN is of course a key component.