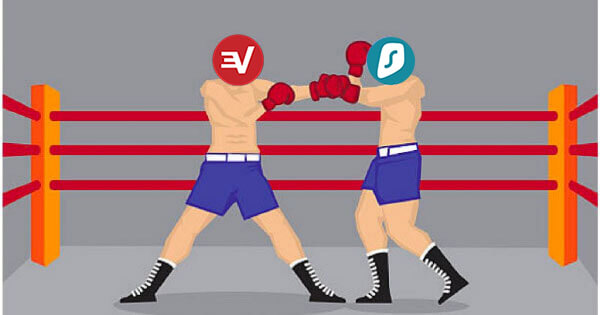 Two leading and very popular VPN providers are going head to head in a fully-fledged battle to find which the best one is. We are looking at the speed of the providers, whether they can be used for unblocking and streaming, and if the provider can overcome censorship, among many other things. So, is the winner going to be ExpressVPN or Surfshark?
Both providers have a huge following with many users and both offer numerous features and benefits. It is going to be a tough fight between the two but in the end, we will crown one the winner. So, read on to find which is going to take the crown.
The Applications and Ease of Use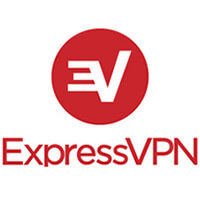 In the first round, we will be looking at the devices covered by both providers.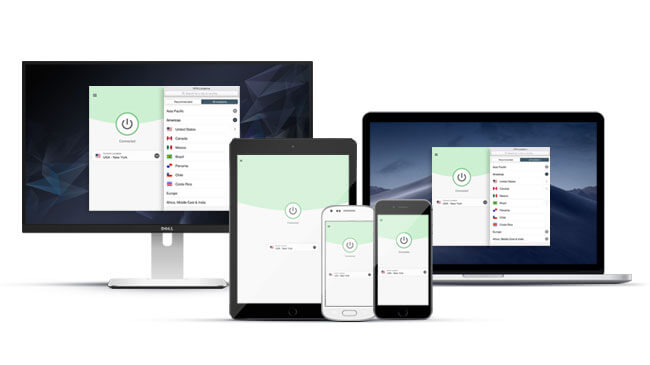 ExpressVPN offers a huge range of apps for popular devices including Windows computers, Linux, macOS, Android, and iOS. The iOS application is very easy to use.
For any devices that are not covered by standalone apps, such as games consoles and SmartTVs, the provider offers manual installation on a router. Any device that connects to the internet through the router can then use the VPN.
Up to five devices can use the VPN at the same time.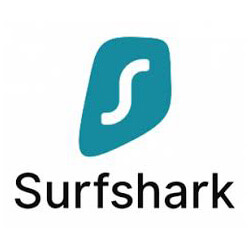 Surfshark also covers a large range of devices with standalone apps.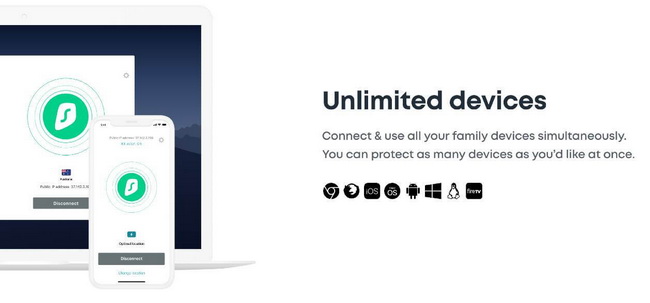 All of the standard devices are protected by apps that are easy to install so you should not have issues finding an app. Devices covered include Windows, macOS, Linux, Android, and iOS.
Other devices covered include PlayStation, Xbox, Apple TVs, FireTV, and AppleTV. Firefox and Chrome web browsers are also supported via extensions. The VPN can also be installed manually on routers.
Finally, unlimited simultaneous devices can use the plan.

In this first round of ExpressVPN vs Surfshark, the latter is the winner as a wide range of devices is covered, plus the provider offers unlimited simultaneous connections.
---
ExpressVPN or Surfshark: Which One Is the Fastest?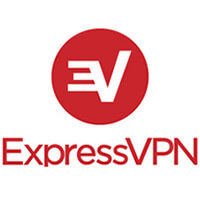 If you are looking for a Virtual Private Network offering exceptionally fast speed, this one is not going to let you down.
You can check out our speed test results below.
Without VPN (we were located in London) :

EU Server (Paris) :

US Server (New York) :

Asia Server (Hong Kong) :


ExpressVPN claims to be the fastest out there and they are not wrong. Servers offer superb speed along with excellent performance even using servers a long way from the actual location.
Along with offering fast speed, a 99.9% uptime is guaranteed.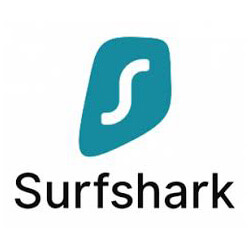 Surfshark is no slowcoach in regards to speeds offered, but can it beat the lightning-fast speeds of its competitor?
Check our speed tests below to see how it performed.
Without VPN (we were located in London) :

EU Server (Paris) :

US Server (New York) :

Asia Server (Hong Kong) :


As you can see, the speeds were high even regardless of our location and connection distance to a server. There was no connection loss and speeds did not drop during our testing.
Server uptime is guaranteed to be 99.9%.

In this round of ExpressVPN or Surfshark, the former comes out ahead as it offers the fastest speeds.
---
Streaming: Which One Should You Choose?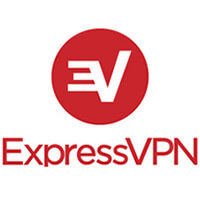 If you want a VPN that will allow you to unblock and stream Netflix and other streaming services, ExpressVPN is a great choice.
It can unblock UK and US Netflix, plus others with ease, using the relative servers from that country.
The provider is also a good choice for unblocking BBC iPlayer, HBO, Amazon Prime Video, Hulu, and more.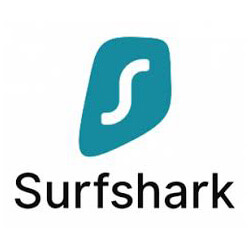 Netflix is one of the most popular streaming platforms and you are not going to be disappointed with this provider.
We tested the US and UK versions of Netflix and it did not have any trouble unblocking and streaming any content from the platform.
It can also unblock and stream BBC iPlayer, Sky, ITV, Amazon Prime Video and a range of other services.

In the streaming round of ExpressVPN vs Surfshark, both unblock Netflix and more but the former wins thanks to its blazing-fast speeds which allow for HD streaming.
---
Torrenting: ExpressVPN or Surfshark?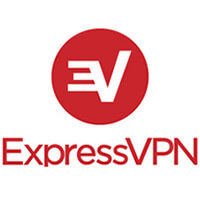 The provider makes it known that you can use the service for torrenting as they offer a page with help and advice.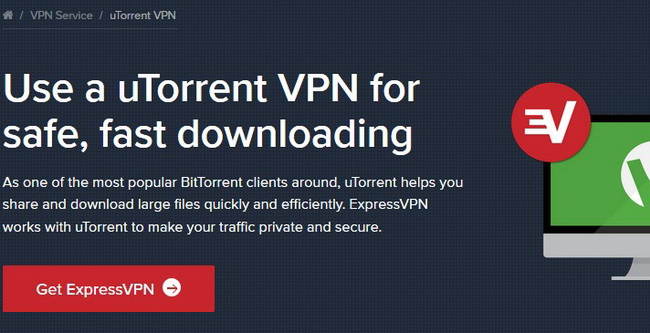 There are no specific servers for using when torrenting so there is a huge choice open to you so you should have no issue finding one in a region close to you.
The provider also offers a "Network Lock" which is the equivalent of a Kill Switch. This stops the ISP from finding out what you are doing online if the connection to the server stops.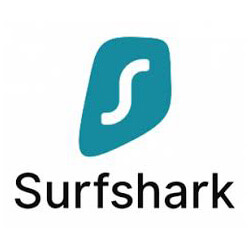 Surfshark also allows users to use the service for torrenting and it is a good choice as it offers unlimited bandwidth.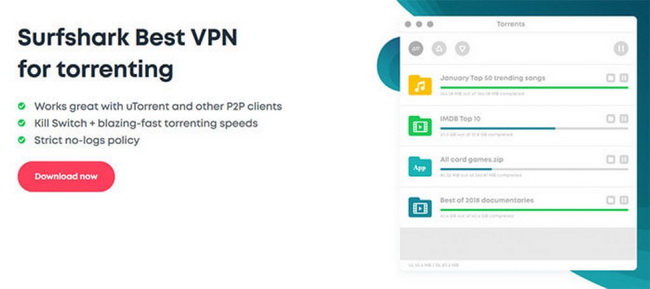 You can choose from the full range of servers offered which means you get a huge choice, even in countries where P2P file sharing is usually banned.
To ensure your ISP doesn't find out what you do if the connection drops, Surfshark offers a Kill Switch. However, you do have to turn this on in the settings, as it is not enabled by default.

Both providers allow torrenting, but in this round of ExpressVPN or Surfshark comparison, the former wins as it offers an in-depth tutorial on how to use the service with a client.
---
Bypassing Censorship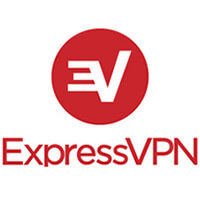 There are many countries with strict internet censorship and a VPN can help to overcome it. So, is ExpressVPN capable of doing so?
It is in fact a great choice for bypassing censorship in even the strictest of countries. The VPN works in China with no issues helping you to bypass blocks on thousands of websites and apps.
If you want a VPN for bypassing blocks on websites in the workplace, school, or college, you will be pleased to know it can do this too.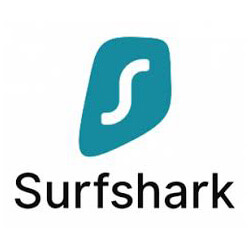 Surfshark can bypass censorship in even the strictest of countries, including China, Saudi Arabia, and more.
One of the many features that ensure the provider works in high censorship countries is the "NoBorders" feature. It detects if you are in a country where the network is restricted and reroutes traffic.
It is also a good choice of provider if you want to get passed the censorship imposed by schools, colleges and the workplace.

As both providers are able to get past even the strictest censorship in China and many other countries, we will class this round of our comparison as a draw.
---
Security: Which One Is the Safest?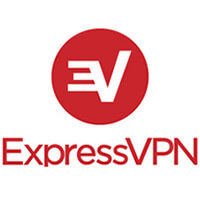 A VPN needs to offer superb security options so in this round we will look into those aspects.
The company is located in the British Virgin Islands, which keeps it away from the intelligence-sharing agencies.
It also does not have to collect data and keep it, nor does it have to hand over data, as the country is independent.
ExpressVPN has an excellent no-log policy in place and only collects the most basic of information to remedy technical issues.
Military-grade encryption is offered along with the OpenVPN protocol and choices of others. These include Lightway, SSTP, PPTP, and L2TP/IPSec.
DNS leak protection is included to stop leaks, with the provider offering a DNS leak test on their website.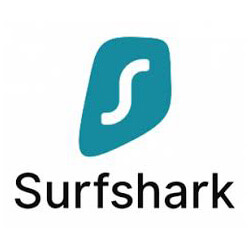 Now let's look at the security aspects offered by this provider and how it measures up to the competition of ExpressVPN.
Surfshark is a neighbor of its competitor as it too is based in the British Virgin Islands, away from data intelligence agencies.
Just as its competitor, it doesn't have to collect, keep, and share users' data with anyone else.
It also has a no-log policy in place so even if it were asked to hand over information there would not be any information to hand over.
Military-grade encryption is also offered along with different protocols including WireGuard, IKEv2. OpenVPN, the most secure ones. Finally, it's important for us to state that the provider offers DNS and IPv6 leak protection and owns their servers.

While this is a close-fought round, we put ExpressVPN slightly ahead thanks to superb security options!
---
Servers and Countries Coverage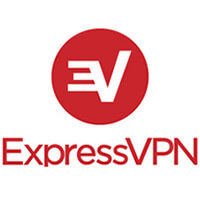 The more countries and servers offered the better the chances of you finding a server close to your actual location. ExpressVPN offers 3,000 of them.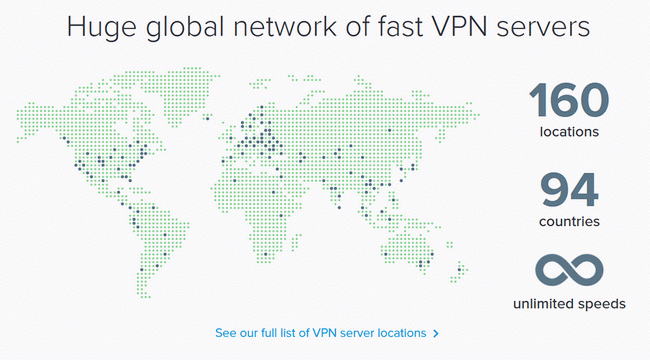 There are thousands of servers offered, spread out in 160 locations throughout 94 countries.
The United Kingdom and the USA have plenty of server choices, along with Canada. South America is decently covered with servers, while there are servers in Mexico and Vietnam.
Offering such a huge number of servers and countries, you should have no issue finding a suitable one whether for streaming Netflix or beating censorship in China. Servers are reliable and we had no issues with loss of connection during testing.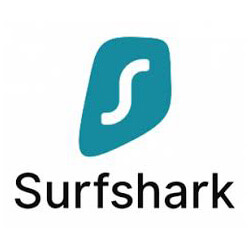 Surfshark also covers a huge part of the world so again, you should find a server in or very close to your location and there are many to choose from.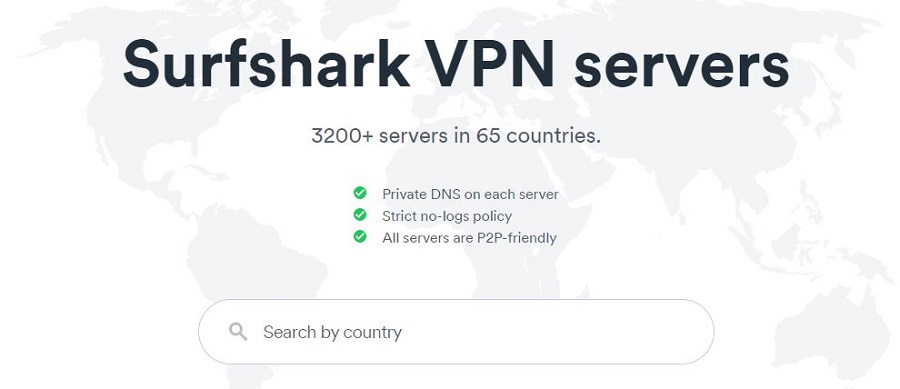 More than 3.200 servers are located globally in over 65 countries with nearly all continents covered.
Europe has a huge number of servers to choose from, along with the Asia Pacific region. While the Middle East and Africa are covered, there are only a few servers to choose from, but this is often the same with other providers.
You should have no trouble streaming Netflix or any other streaming service using the servers and the servers manage to bypass censorship in strict countries. During testing, we found them to be reliable with no dropouts AT ALL.

In the server round of this ExpressVPN vs Surfshark battle for the best VPN, the former takes the round due to it offering thousands of servers and covering a huge part of the world.
---
Client Support: Which One Is the Best?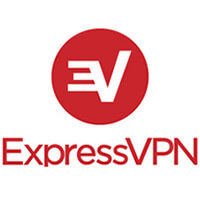 Does the provider offer help if you should need it and if so what are the options?
We were pleased to see a wide choice of support options are available including an extremely fast live chat feature, which is available 24/7.
Email support is also available but as expected, this is a long process as you have to wait for a reply.
You can also leave a support ticket, again, not as fast as the live chat option.
The provider also offers a huge number of tutorials, guides, and FAQs on the website. This includes set-up guides and much more.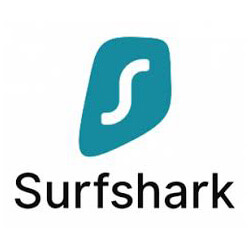 If you need help and support you are not going to be let down by this provider. There is a 24/7 live chat feature available and it is fast but not as fast as its competitor, which takes just seconds.
There is a support ticket system available where you can leave your details and have someone get back to you. However, this is not as fast as live chat.
We could not find an email option, but with live chat, it is not missed.
There is also a range of FAQs on the site and a knowledge base covering such as applications, manual setup, restricted countries and others.

In the ExpressVPN or Surfshark customer support round, the former is the winner, as its customer support simply cannot be beaten, taking just seconds to get a reply.
---
Pricing of ExpressVPN and Surfshark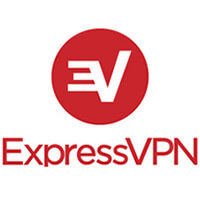 Three choices of payment plans are offered and all have the same features.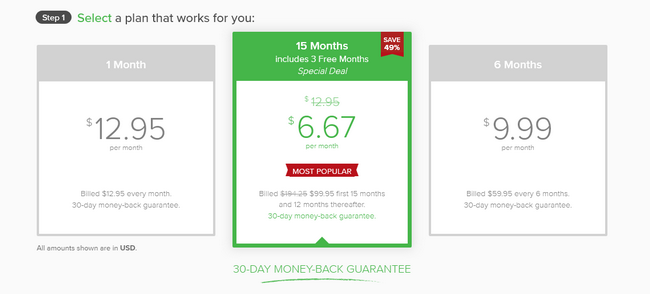 ExpressVPN offers the biggest savings of 49% when you take out a 12-month plan, which offers three-months free. So you get 15-months in total. The plan works out at $6.67 per month paid at $99.95 every year.
A six-month plan is the equivalent of $9.99 paid every six-month. You can pay monthly and the cost is $12.95.
With all three plans, there is an unconditional 30-day money-back guarantee.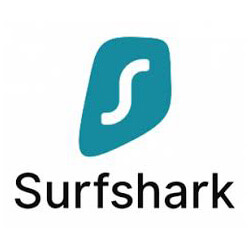 Three plans are also offered by Surfshark, again all come with the same features.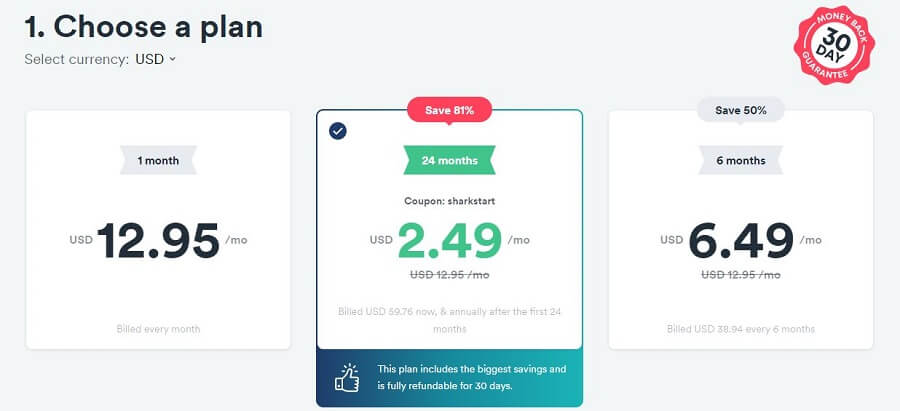 The provider offers savings of 81% when you take out the two-year plan. This works out at the equivalent of just $2.49 per month and is payable every two years at $59.76, so it really is a great deal.
There is a 6-month plan at $6.49 per month paid every six months at $38.94. A monthly plan costs $12.95 per month.
Finally, a 30-day money-back guarantee is offered with plans. And the latter does not contain any particular clause!

Surfshark wins the pricing round as the two-year plan comes with some superb savings, plus a 30-day money-back guarantee.
---
Conclusion : ExpressVPN Wins Against Surfshark
The two providers have now battled it out over many rounds, all of which are crucial to finding the best VPN.
The ultimate winner is premium provider ExpressVPN as the provider took six rounds, while Surfshark managed two wins. The providers drew one round.
So, in this battle, ExpressVPN wins for its blazing-fast servers, unblocking and streaming ability, security, servers, coverage, and client support!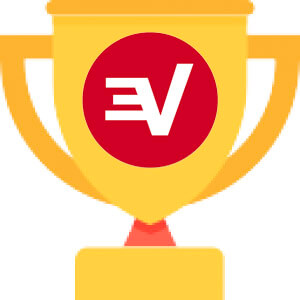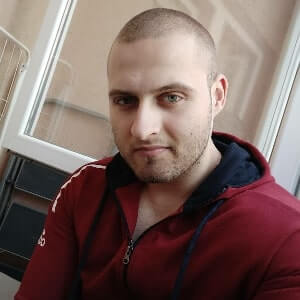 A professional writer with a Master's degree in Mechanical Engineering. Since his youngest age, he loves everything related to internet, technology, fitness, games, and dogs! He joined our team in order to bring his deep knowledge in security services, among which VPN is of course a key component.