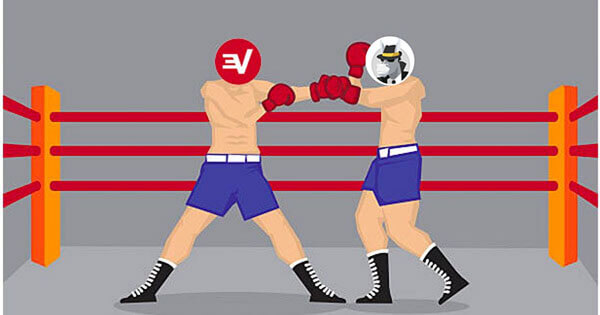 ExpressVPN and HideMyAss are two popular choices of Virtual Private Networks. Both have a great deal to offer by way of features and benefits but ultimately you are going to have to choose one over the other. We are going to take away the hard work of comparing and choosing by putting the two together in a battle over nine rounds of categories to find the winner. So, here we go, will it be ExpressVPN or HideMyAss?
The Applications and Ease of Use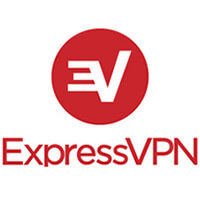 It might be easier to state which devices ExpressVPN does not support due to the huge range the provider covers.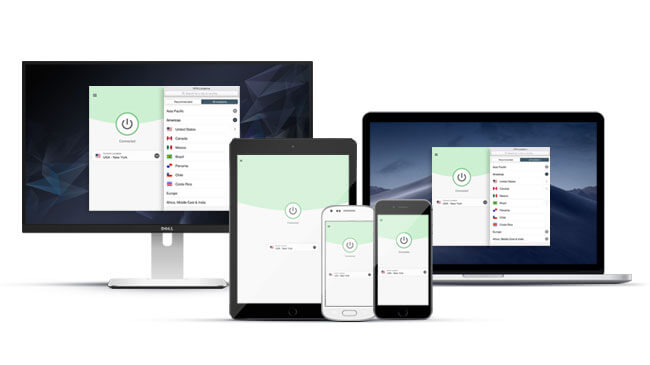 In fact, the provider supports all devices. If there are not apps available for installation, you can install the service on a compatible router and use the device to connect to the internet through the router.
ExpressVPN is definitely the best VPN provider for Fire Stick, along with game consoles and SmartTVs.
All apps are easy to install and use and the provider offers installation guides.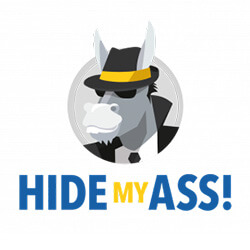 HideMyAss also offers native apps for a range of popular devices and it also supports compatible router installation.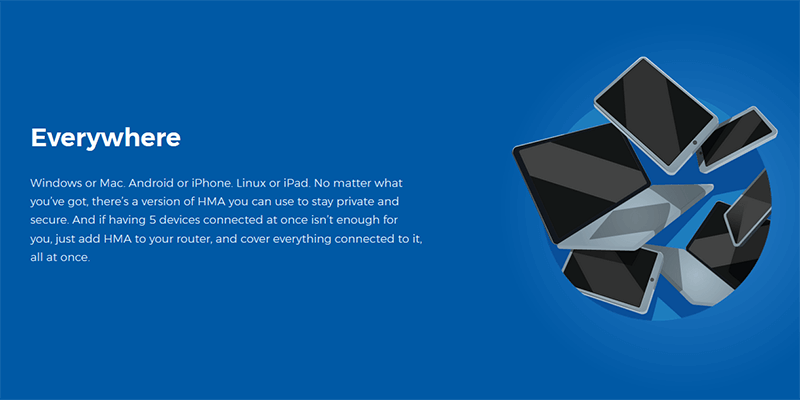 As it supports installation on a Tomato or DD-WRT router, this essentially means that you can use the Virtual Private Network on any device that connects to your internet network using the router.
Easy-to-install apps are limited to just a few devices. These are the common ones including Windows, Linux, Mac, Android, and iOS.
If you want to cover any other device, you will have to go down the router installation route.

In this category of our comparison ExpressVPN or HideMyAss, there is a clear winner and this is ExpressVPN. The provider offers access to more native apps than its competitor.
---
ExpressVPN or HideMyAss: Which One Is the Fastest?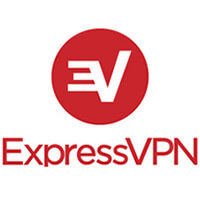 Fast server speed is a crucial part of any Virtual Private Network and this one does not let you down.
The provider claims to offer the fastest speeds of any provider and you can check out our results below.
Without VPN (we were located in London) :

EU Server (Paris) :

US Server (New York) :

Asia Server (Hong Kong) :



While the speed is going to depend on several factors, you can be sure that the speeds are more than enough for streaming in HD and downloading large files.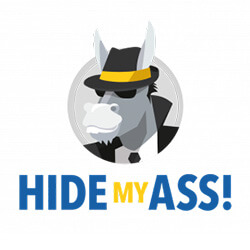 HideMyAss doesn't claim to be the fastest VPN on the market but you can be sure they are not the slowest we have reviewed.
Thanks to the provider having hundreds of servers, there is plenty to go around and they are never overworked.
Without VPN (we were located in London) :

EU Server (Paris) :

US Server (New York) :

Asia Server (Hong Kong) :


As you can see from the above speed test results, we enjoyed decent speeds, which allowed us to stream in HD without issue and enjoy fast download speed.

Due to the blazing-fast speeds offered by ExpressVPN, the provider takes the round in this part of our ExpressVPN vs HideMyAss battle for the best.
---
Streaming: Which One Should You Choose?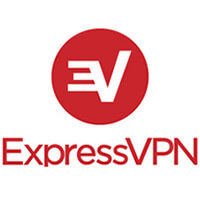 ExpressVPN is a great choice of VPN if your focus is on streaming and unblocking Netflix and other services.
The provider not only offers servers that can unblock and stream US Netflix, but it does so reliably and easily without the need to choose specialist servers.
In fact, we did not come across any streaming services that the provider was not able to unblock and stream.
We tested BBC iPlayer, Hulu, HBO, Amazon Prime Video, and DAZN and all worked perfectly.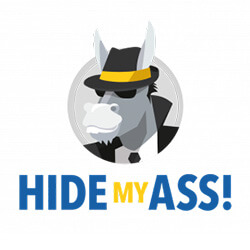 HideMyAss is also capable of unblocking and streaming US Netflix, which is no mean feat, but there is a caveat.
Unlike its competitor, you cannot just use any random server. You need to choose "Streaming" from the drop-down menu and connect to the UK or US server.
This means you can successfully unblock and stream from not only the US Netflix website but also the UK one.
Unfortunately, the servers do not work to unblock Amazon, HBO, or even Hulu.

In this round of ExpressVPN or HideMyAss, ExpressVPN blasts the competition out of the water as it unblocks Netflix and others platforms very easily.
---
Torrenting: ExpressVPN or HideMyAss?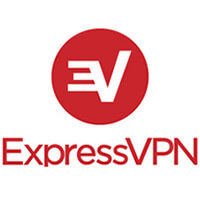 The provider supports the use of torrenting and P2P file sharing and they make it known.

The provider even goes as far as to offer help and advice on how to use your plan with some of the most well-known clients.
Another bonus of choosing this provider is the super-fast speeds offered, which ensure your downloads will not be throttled.
For added safety when torrenting, a Kill Switch is included in plans to stop the internet connection if the server drops.
With this service (and its application) behind you, there is no chance of your ISP finding out you like to download torrent files.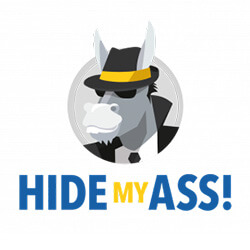 HideMyAss also shows support for torrenting but only using 9 servers.

On the good side, the small number of servers are high-speed ones, specifically optimized for file sharing.
Specialist servers can be chosen through the app interface after choosing your server location.
The provider also offers a Kill Switch in plans to stop anyone from finding your true IP address if the connection drops.
If you like downloading torrents, we selected for you 10 torrent sites that offer great content, so why not check them out.

As ExpressVPN offers thousands of servers and does not limit you to just a few, it is the winner in this round against HideMyAss.
---
Bypassing Censorship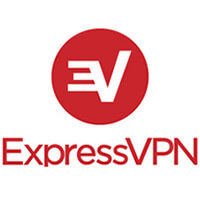 If you are travelling to a high censorship country, you will be happy to hear that ExpressVPN overcomes even the toughest censorship.
Countries such as China, Russia, and Saudi Arabia are among the most censored. But, the provider offers servers to bypass the blocks with ease.
You can even find out which servers work the best in China. These servers make use of the obfuscation protocol to disguise traffic, which bypasses the Great Firewall.
Along with being able to bypass tough censorship, the servers also unblock restrictions closer to home.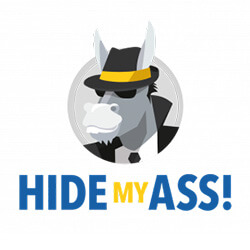 Not all VPN providers get around the strict censorship in China and get past the Great Firewall. One of them is HideMyAss.
When we tried to beat the restrictions, we failed miserably. It seems that this provider is just one of the latest victims of the Chinese government.
We also found issues when trying to overcome censorship and restrictions in other countries with high censorship. This means it is not a good choice for beating censorship.
The good news is that the provider has said it will continue to chip at ways to break down the firewall and get through.

Again, ExpressVPN knocks the stuffing out of its competitor and comes out the winner in the censorship round of ExpressVPN vs HideMyAss.
---
Security: Which One Is the Safest?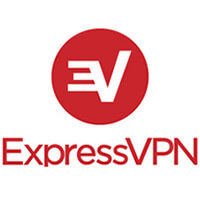 There is good news if you value your anonymity, as ExpressVPN is located away from prying eyes in the British Virgin Islands, away from the intelligence sharing agencies.
This means it is under no obligation to share any data from users. Even better, the provider has a strict no-logging policy, audited by PwC, collecting only minimal data to resolve technical issues.
It uses AES-256 bit encryption, the toughest out there. OpenVPN protocol is used with TCP or UDP, so it is up to you to choose the one. PPTP, SSTP, and L2TP/IPSec protocols are also available.
DNS leak protection is included to ensure the internet connection stops in the event you lose connection to the server.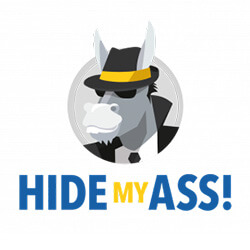 HideMyAss is located in the UK, which should raise warning flags if you value your anonymity, as it falls under the watchful eye of the Five Eyes Alliance.
The Five Eyes is part of the data-sharing agency sharing with other countries. This means if user data is collected, the company would be under obligation to share it.
HMA does have a no-log policy but it has been questionable, which again, brings some worries as some personal information is collected, including IP address.
On a more positive note, strong 256-bit AES encryption is used in plans and DNS leak protection is included.

Thanks to the strict no-logging policy, location in the BVI, and other security measures the winner in this round of ExpressVPN or HideMyAss is ExpressVPN.
---
Servers and Countries Coverage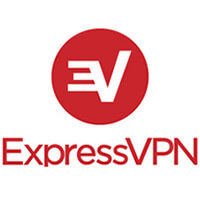 The provider has thousands of servers spread out in more than 160 locations in 94 countries.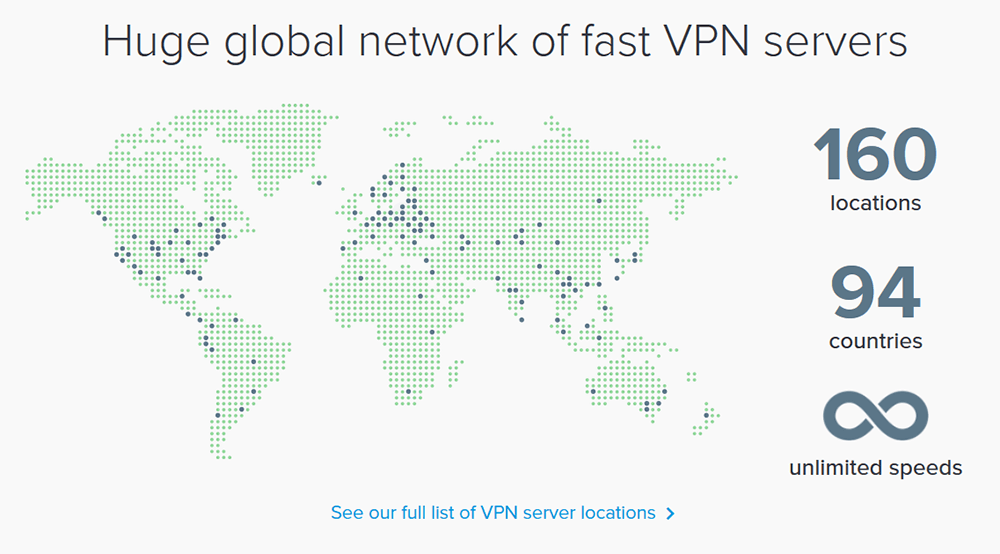 The provider covers just about every country you could think of and this includes a large choice of servers throughout South America and Africa.
In total, you get 3,000 servers in 160 locations and 94 countries.
Along with offering servers in prominent locations such as the UK, US, and Canada, servers are also offered in Vietnam and Turkey.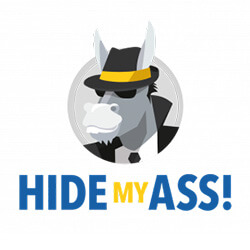 HideMyAss offers just above 1,100 servers and currently covers more than 190 countries in the world. This is far from standards set by its competitor!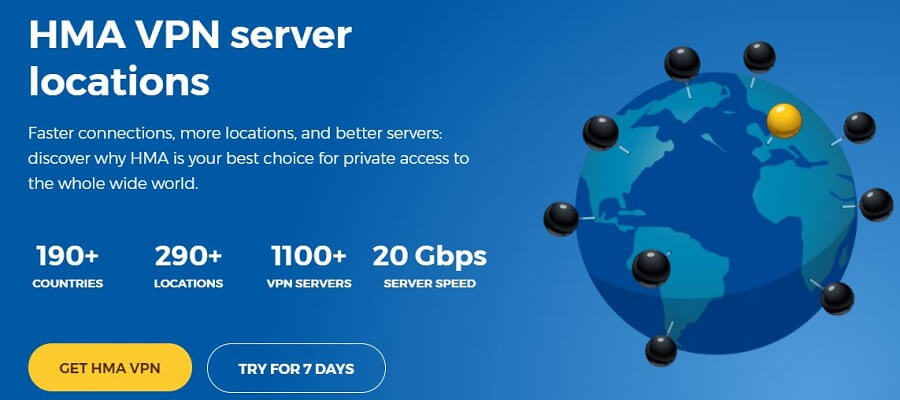 Servers are offered in countries including Africa, China, Russia, and Turkey. Of course, the provider also covers Canada, the US, and the UK.
Some servers are virtual and others physical. Physical servers are located in London, New York, Frankfurt, Prague, Miami, and many others.
HMA offers server specifically for torrenting, however, these are limited to a choice of just nine, as stated previously.

As HideMyAss does cover more locations and countries, they come out on top in this round of ExpressVPN vs HideMyAss.
---
Client Support: Which One Is the Best?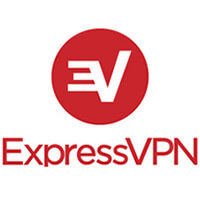 ExpressVPN realises that there may be a time when help is needed and it offers numerous ways of obtaining help.
One of the fastest options is the live chat directly from the website. Which means in just minutes, help is at hand 24/7.
The provider also offers ticket support, which is the second-fastest form of help. Finally, email support is offered.
During our testing, we found live chat to be the best solution. There are also set-up and installation guides, plus a detailed FAQ. So, you will definitely have everything you need to understand and install the app.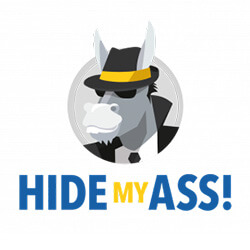 HideMyAss also offers various solutions for users to contact them if they require help and advice.
Live chat is available 24/7 and this is by far the fastest way to obtain help. During testing, we found them very responsive.
The provider also has a ticket support system. While it isn't the fastest, we didn't have to wait for long to receive a reply. There is also a knowledge base, FAQs, social media support, installation guides and a community forum available for help.

In the support round of this ExpressVPN vs HideMyAss battle, there isn't much to choose between the two, so we are calling it a draw
---
Pricing of ExpressVPN and HMA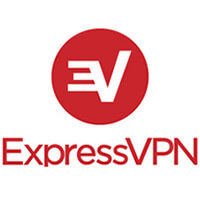 ExpressVPN offers a great deal but it is good value for money?

The provider has three simple plans to choose from, all of which offer the same features.
The biggest savings can be made with the 12-month plan, which is the equivalent of $6.67 per month, billed yearly at $99.95 (you get 15 months in total). This gives you a savings of 49%.
A 6-month plan is the equivalent of $9.99 per month and this is billed at $59.95 every six months. Finally, you can choose to pay monthly at $12.95 per month.
All plans are offered with a 30-day money-back guarantee.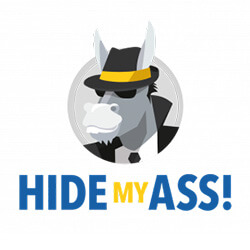 So, is taking out a plan with HideMyAss worth the money?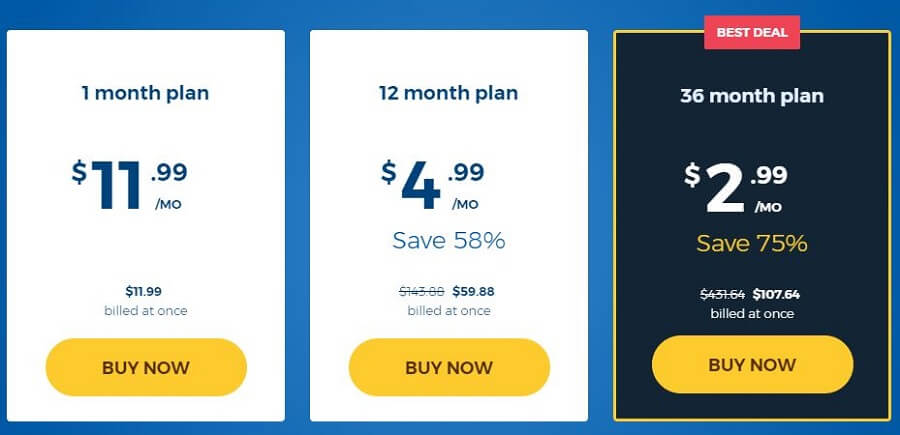 HMA offers a choice of three plans and all of them offer the same benefits and features.
The 36-month plan is the best value at the equivalent of $2.99 per month billed at $107.64 every 36-month and saves you 75%. The 12-month is at $4.99/month costing $59.88 every year.
Finally, there is a monthly plan for $11.99 per month.
All of the plans have a 30-day money-back guarantee.

With better value for money, HMA comes out on top in this ExpressVPN vs HideMyAss pricing round.
---
Conclusion : ExpressVPN Wins Against HideMyAss
With ExpressVPN being one of the leading Virtual Private Network providers out there, it was always going to be an uphill battle for HideMyAss to beat it.
Both providers offer what is needed to remain anonymous and secure online (apart from HMA's jurisdiction) but one of them is clearly much better than the other.
In the end, the provider based in BVI took all but two rounds, beating its competitor quite easily in several of those rounds. HMA did fight back in pricing and server coverage. However, in the end, it did not have what was needed to come out victorious.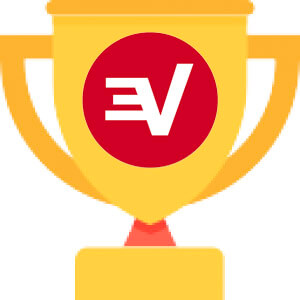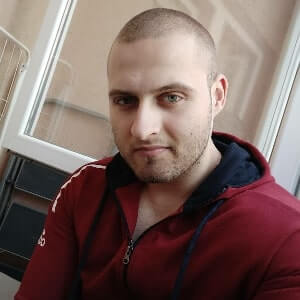 A professional writer with a Master's degree in Mechanical Engineering. Since his youngest age, he loves everything related to internet, technology, fitness, games, and dogs! He joined our team in order to bring his deep knowledge in security services, among which VPN is of course a key component.