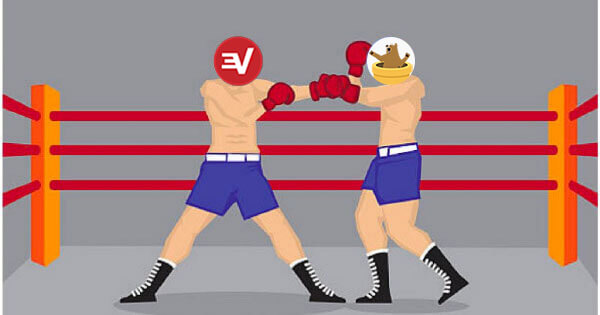 ExpressVPN is one of the leading VPN providers while TunnelBear is an up-and-coming provider gaining in popularity. Both providers have a great deal to offer and they will be battling it out over many rounds in our comparison. Rounds include apps offered, security, whether it can bypass censorship and streaming, and many more. So, which will be crowned the ultimate winner, ExpressVPN or TunnelBear?
If you have been weighing up both providers, by the time you reach the end of this article you will have no trouble deciding which to go with. So, continue reading and the first round begins with the apps offered and devices supported.
The Applications and Ease of Use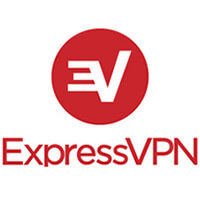 ExpressVPN covers a huge number of devices, many with standalone apps that are easy to install and others, via manual installation.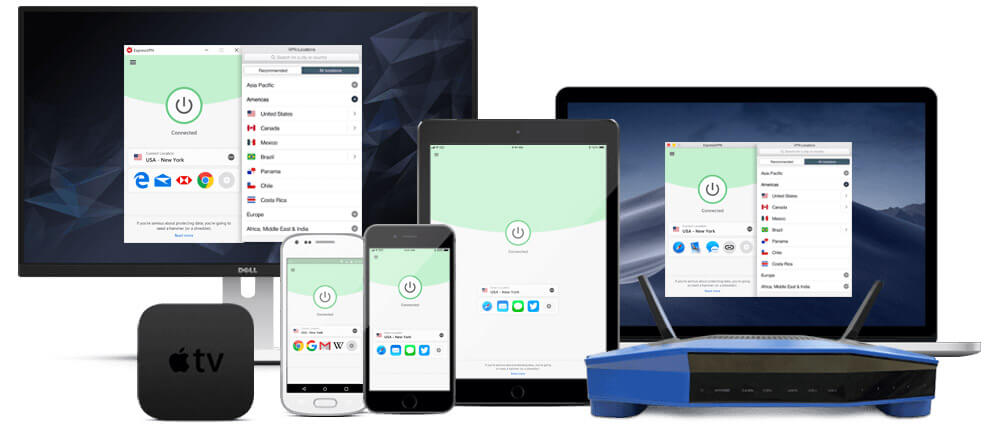 All of the standard and most used devices are protected by apps. These include Windows PC, macOS, Android, iOS, and Linux.
The provider offers manual installation for a variety of compatible routers and installation guides.
This means you can install the VPN on your router and use protection on any device that connects through the router to the internet. The BVI provider allows up to 5 simultaneous connections for one subscription.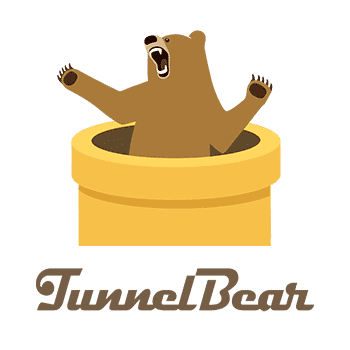 If you have one of the few standard devices covered, you are extremely lucky. But you should know that TunnelBear offers far from the best applications.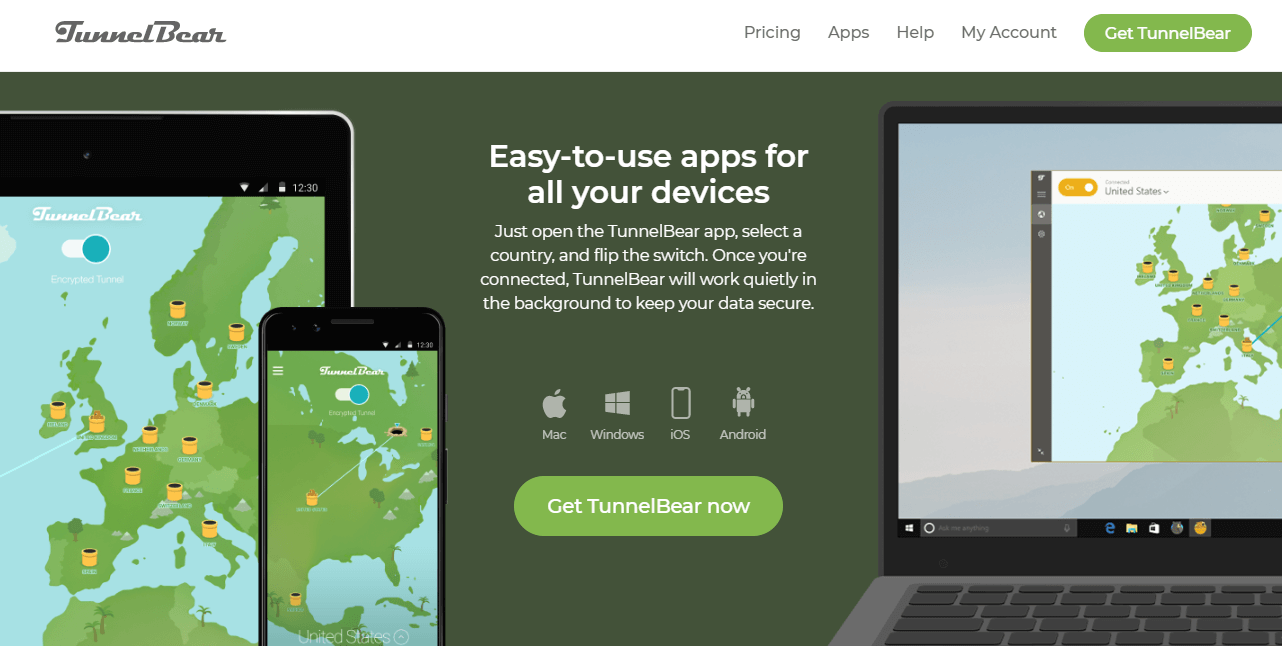 It offers apps for Windows PC, macOS, Android, and iOS, along with Linux, but these are the only ones covered – sadly.
This means that if you have any other device, this service is not going to be a good choice for you. There is a lack of support for routers, which means you cannot get protection for your gaming console or anything else.
It allows users to use the plan on up to 5 devices simultaneously.

In this first round of ExpressVPN VS TunnelBear, there is a clear-cut winner and this is the former, as it supports a bigger range of devices.
---
ExpressVPN or TunnelBear: Which One Is the Fastest?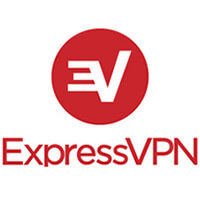 The provider claims to be the fastest VPN and it is telling the truth as you can see from our speed tests.
Without VPN (we were located in London) :

EU Server (Paris) :

US Server (New York) :

Asia Server (Hong Kong) :


ExpressVPN does offer speeds that are blazing-fast in the majority of locations. This is perfect for downloading and streaming in HD.
When we tested the speeds, we were not disappointed, even when using a server far away from our actual location.
Another thing in its favor is the fact that it is a very stable VPN with 99.9% uptime.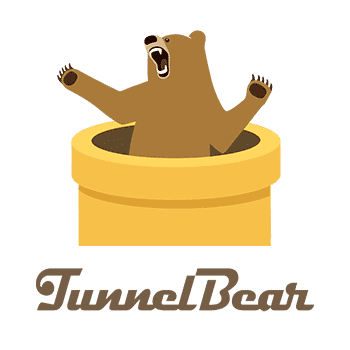 You are not going to get the same blazing-fast speeds offered by ExpressVPN with TunnelBear.
Without VPN (we were located in London) :

EU Server (Paris) :

US Server (New York) :

Asia Server (Hong Kong) :


It does have a limited number of servers, so this may be one of the reasons why speeds are slower.
On the good side, the speeds are not the slowest we have tested. However, do not expect anything more than just average.

Thanks to ExpressVPN offering speeds that are blazing-fast, there is no competition in the speed round of this battle for the win.
---
Streaming: Which One Should You Choose?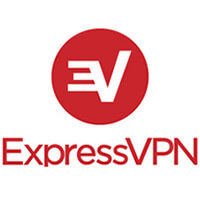 This next round is whether the provider can unblock and give you access to major streaming platforms. So, how does it do in this part of our comparison?
We found it has no issue when trying to unblock Netflix. We connected to a server in the US and streamed US Netflix with no issue. The same applies to Netflix in other countries.
The provider is also a great choice if you want to unblock and stream BBC iPlayer outside the UK. We connected to a UK server and streamed without any issue.
Finally, ExpressVPN can give you access to HBO, Amazon Prime Video, Hulu, and much more, which makes it an excellent choice.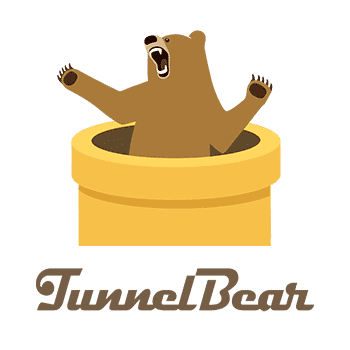 So, the question now is whether TunnelBear has what it takes to be able to unblock and stream most streaming sites. Let's find out.
Sadly, the provider is a victim of the tough anti-VPN technology used by Netflix and it cannot be used to watch US Netflix or any other form of Netflix in other countries.
We also tried it with BBC iPlayer but again, it failed. It could not unblock the popular UK streaming service with any of the UK servers we tried. There is some good news though, as it does unblock some streaming services, including YouTube and Hulu.

In the ExpressVPN vs TunnelBear streaming round, the former wins because it can unblock and stream all of the services we tried, including one of the most difficult, US Netflix.
---
Torrenting: ExpressVPN or TunnelBear?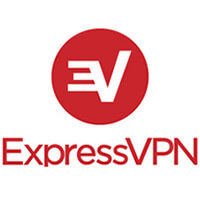 This is THE best choice if you like to torrent as ExpressVPN not only supports it but also offers a dedicated help page.
With thousands of servers to choose from and blazing-fast speeds, it is perfect.
An encrypted virtual tunnel protects users, and the provider offers a Kill Switch to stop the internet if the connection drops. With it, you can download in total anonymity and with no fear of your ISP finding out.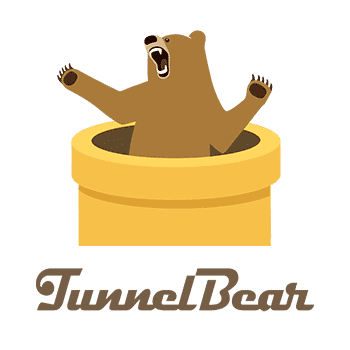 In the past TunnelBear was against torrenting and P2P file sharing and it does not offer any information on the website.
With this in mind, it seems that they may still be against torrent users. In fact, the Terms and Conditions state that the distribution of content that is copyrighted is not allowed.
There is a Kill Switch but we would not recommend this Canadian-provider as part of this practice.

Once again, ExpressVPN takes the round as the provider even offers help and support, so you can get the VPN working quickly and easily while torrenting.
---
Bypassing Censorship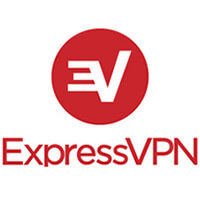 One of the highest censorship countries is China. So first, let's take a look at whether it bypasses the Great Firewall.
The provider is among the very few that does actually work in China and other highly censored countries (UAE, Russia).
Of course, if the provider has no issues in China and other countries, it can bypass censorship in schools, colleges, and the workplace.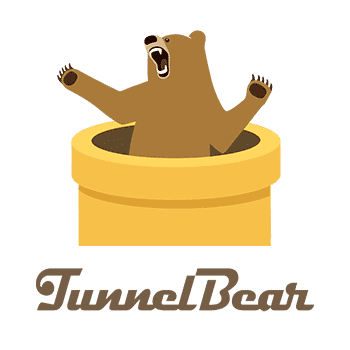 Does TunnelBear have what is needed to bypass the high censorship in countries such as China?
Sadly, it cannot and this puts it among many other providers. The provider does offer traffic obfuscation and it can bypass censorship in other countries, including the UAE, Iran, and Saudi Arabia.
Also, you will be able to use the plan to overcome censorship in your own country within the workplace, school or college with no issue.

In the censorship round of ExpressVPN vs TunnelBear, it is the former that wins the round easily as it even works in China.
---
Security: Which One Is the Safest?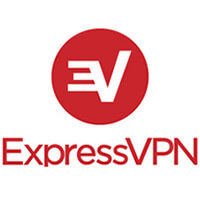 The provider is located in the British Virgin Islands. Thanks to that, ExpressVPN is not part of the intelligence-sharing agencies.
This means it cannot be forced to give up information about how users use the service or meet the data retention rules.
There is a no-log policy in place, which has been independently audited by PwC. The only data collected is the minimal needed to resolve any technical issues.
The provider offers military-grade 256-bit encryption, which is the best possible. It also supports the most secure protocol, OpenVPN. However, other protocols are offered.
Apps come with built-in DNS leak protection to stop leaks and your own IP address from being found out.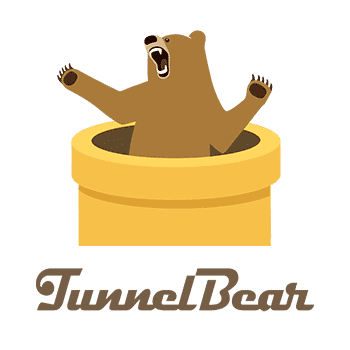 The provider is based in Canada, which does raise some concern as if asked, it does have to hand over information.
Canadian law states that if a government agency asks TunnelBear, the company does have to hand over data, so this is not ideal by any means.
It does have a no-log policy, which does help to ease worries. However, the zero-logging policy applies to just some data, not all. This is something to be aware of.
256-bit encryption is offered for security and this comes with a choice of protocols, including OpenVPN. Others protocols are IKEv2 and L2TP/IPSec. It is important to note, that a leak protection system is included to stop the ISP or anyone else from finding out your true location.

The no-log policy of ExpressVPN is ironclad and it has been independently audited. The provider also offers top-notch security measures, so in the security round, it is the winner by a large margin over TunnelBear.
---
Servers and Countries Coverage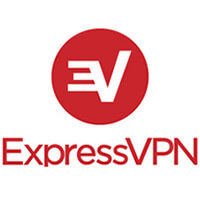 The provider offers thousands of servers spread out in more than 160 locations and 94 countries.
The provider offers servers in the UK, USA, South Africa and it also offers several servers in India and Vietnam. Most servers are virtual ones, so they can offer improved security and performance, plus more benefits.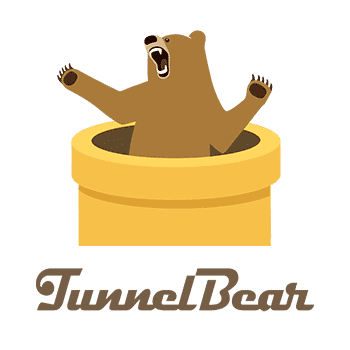 TunnelBear has around 1,000 servers and these are located in about 20 countries around the world. It's not much, don't you think?

Servers are located in countries including the UK, USA, Europe, Canada, Brazil, Australia, and Hong Kong, among others.
Sadly there are no servers offered in the Middle East or Africa and do not cover many regions in South America. Plus, there are no specialist servers for activities, and of course, it doesn't work in China.

With thousands of servers spread out over numerous countries around the world, in the server round of ExpressVPN vs TunnelBear, the former wins.
---
Client Support: Which One Is the Best?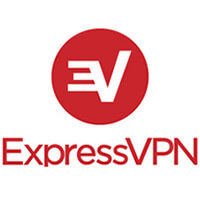 The provider is a very good choice for customer support, so you need not worry if you need help and advice.
Live chat is the first option for support and it is available 24/7. You should not have to wait longer than a few seconds for someone to answer your query on live chat.
Other options include ticket support and email. Neither is as fast as live chat.
Another source of help is the detailed support page on the website. Here, you can find many troubleshooting guides and installation guides. This includes videos to help you to get started and to manually install the VPN on a router.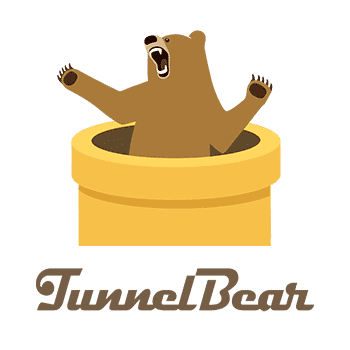 TunnelBear is the total opposite of its competitor for the customer support offered, which is not good news.
There is only one way to contact the provider to get help and this is through email. There is no 24/7 live chat option and not even a phone number to chat.
Email is perhaps the worst solution for help as it takes a long time to receive an answer-back.
There is a section on the website offering a choice of help solutions. However, it is not as good as its competitor. It does offer some tutorials, but not a great deal. Along with this, it provides answers to common questions.

There is no fight at all in the support round of this ExpressVPN vs TunnelBear battle as the former clearly outshines its competitor with many options for support, including live chat.
---
Pricing of ExpressVPN and TunnelBear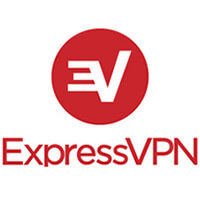 The provider offers up three different choices for paying for plans, however, all come with the same features.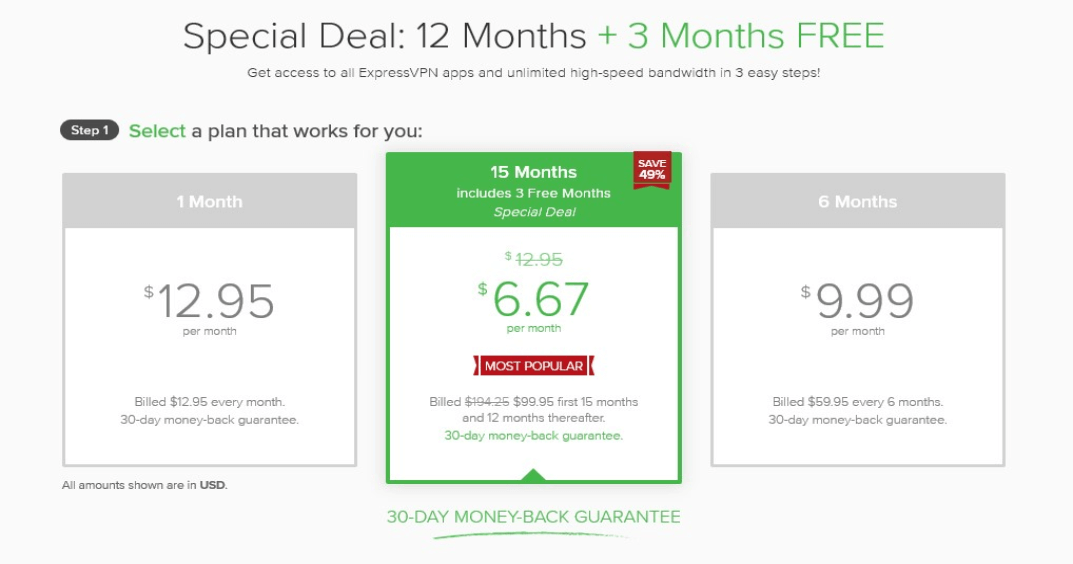 The one-year plan comes with three-months free, making it a 15-month plan and is the equivalent of $6.67 per month. This one will cost you $99.95 every 12-months.
A six-month plan costs the equivalent of $9.99 per month, billed at $59.95 every six months. There is also a monthly plan for $12.95 per month. Unlike its competitor, ExpressVPN does not offer a free plan.
Finally, it's good to note that all plans are offered with a money-back guarantee of 30 days.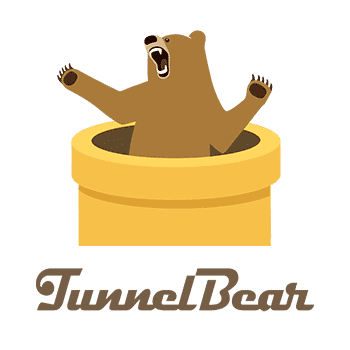 TunnelBear offers a choice of three plans but one of these is a free plan, the other two are paid.

The one-year plan is $4.99 per month and this is paid every 12-months at $59.88/ It offers unlimited data and up to 5 simultaneous connections.
There is a monthly plan at $9.99 and this is billed each month. This also comes with the same as above.
Also, there's a 3-year plan at $3.33 a month, which is fairly affordable, although not the best, considering its lackluster performance.
The final one is the free plan, which costs nothing but limits you to a consumption of 500 MB/month. If you want a free provider, check out a good free offer here.

In the pricing round of ExpressVPN or TunnelBear, we think the former wins as the one-year plan costs just a little bit more but is well worth it.
---
Conclusion: ExpressVPN Wins Against TunnelBear
There is a clear winner by far in this battle of ExpressVPN vs TunnelBear. Needless to say, it's ExpressVPN.
ExpressVPN simply cannot be beaten in regards to the security offered, strict no-logging policy, and the ability to overcome censorship in even the strictest countries around the world.
Being able to stream US Netflix, BBC iPlayer, and many more, it deserves to take the crown as the winner.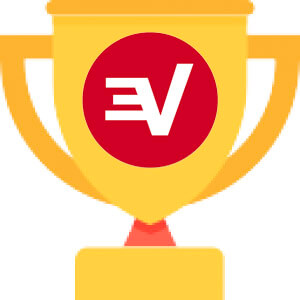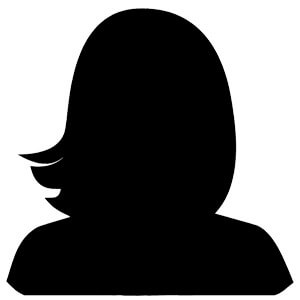 Alison has joined the team in the early stage because she wanted to share with us the experience she had while using VPNs over the last few years. As she's travelled a lot, she tested many VPNs and wanted to share this with you. Alison cares about staying anonymous and not leaving any footprints on the internet. Therefore, you won't have the chance to see her face ;).