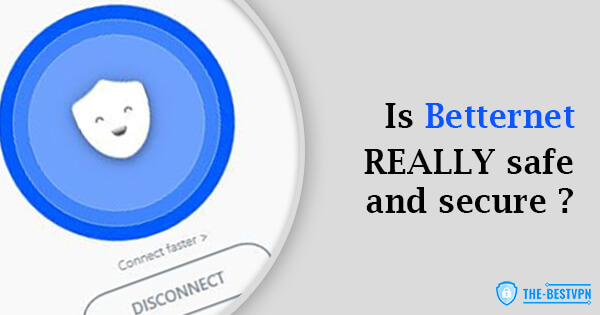 Free VPN services are rarely all they're cracked up to be, as there is always a catch. When it comes to paid VPNs over free VPNs, it's almost always the paid service that comes out on top. This is simply because they have the money to facilitate a better quality of service. But that doesn't mean that free services can't be viable, and there are a few out there that can serve you well, so let's find out if Betternet is one of those "safe" services.
Security: What Are the Security Tools of the Betternet App?
The first thing we need to do is take a look at the security steps and protocols that the service has put in place. Here, we will explore the ins and outs.
Encryption Protocols
The encryption protocols used are muddy at best, but because of the quality of the service, necessarily. Betternet uses the reasonably safe and reliable OpenVPN, an industry-standard, as well as IPSec.
This is where things can get confusing: they don't explicitly say when and where they use each protocol.
Now, both OpenVPN and IPSec are safe to use and are trustworthy, but it is slightly worrying that they tell you where they use each protocol, as IPSec is a somewhat older protocol.
While not necessarily a security or encryption issue, it is still a worrying confusion you don't ever really want to have while thinking about protecting your information.
Their blog, which details all of their information, from their branding to their privacy policies, states that they offer AES 256-bit encryption. This is reasonably secure encryption and cipher, which makes it safe to use.
However, their privacy policy states they use 128-bit encryption, which isn't necessarily insecure, but it is less safe than 256-bit encryption. So once again, it is confusing and worrying that we don't really know what level of security we are being provided with.
Kill Switch
Betternet does not offer an automatic kill switch. This is quite a problem for some, as the primary purpose of a kill switch is to kill your connection should the server you are connecting to goes down.
This prevents your information from being leaked, and the fact that Betternet does not offer this is a massive knock to your safety.
Perfect Forward Secrecy
Perfect forward secrecy is another level of protection that re-encrypts your data regularly. This means your encryption keys are continually changing, so that they are mostly safe, regardless of attempts to gain it by a third party.
If some of your information is leaked somehow, this feature will keep the rest of your information and data safe, so it's a plus.
Betternet Privacy Policy: The Most Important Security Criterion
Betternet has a fairly straightforward privacy policy, which is good to see. It has much of what you'd expect from a privacy policy of a free VPN service. It is rather basic and promises the same basic protections that you're looking for in a VPN in the first place.
However, there are some concerning contradictions or loopholes present in the policy.
As stated in the "Encryption Policy" section above, they contradict themselves. They don't quite clearly explain which encryption protocols they are using, which is a significant concern. How can you trust a VPN that doesn't describe what security protocols they are providing you?
No-Log Policy
So, let's start by answering the main question – does it keep logs? Yes, Betternet does keep some logs. Even some of the bigger, much more trustworthy, and safe VPN services, like ExpressVPN log some files, as a matter of principle.
Keep in mind that this doesn't necessarily mean that their logging policy is superior to others, it is merely an excellent policy. Sometimes, taking logs is necessary, and not a bad thing. You just need to be wary of what records are specifically are being stored, as timestamps and addresses are definitely red flags!
Therefore, we are not really reassured by the privacy policy displayed by Betternet. For us all, this makes it not so safe to use.
External Audit: Is Betternet Safe?
External auditing is an essential factor in determining the safety and quality of a service like Betternet. It ensures transparency and also gives you a professional third-party opinion.
For example, ExpressVPN was audited by PricewaterhouseCoopers. They performed various tests, interviews, and created a full report on just how good ExpressVPN is. They found their service to be 100% safe and reliable.
Betternet has not been audited, which is quite an issue. Especially when there are discrepancies in the privacy policy which can be explained and dealt with. As such, Betternet cannot be 100% trusted for safety.
Issues and Scandals the Company Has Faced in the Past
Betternet has been around since 2015 and has since then been possibly subject to a security threat. In 2017, a study and review were done on several different VPN services, with Betternet being one of them.
The study was to conclude whether or not some popular VPN services were actually providing their advertised protection, or if they were even injecting malware onto your device.
Betternet was included in the 10 worst of all the popular VPN services. This doesn't mean that they are actually a scam company or that they are giving you malware. Over five million people (at the time this study was conducted) had downloaded their app.
And more than half the users did not have any of the problems that were reported. However, it is still concerning that their VPN was suspected and even included in the ten worst of VPNs.
Nowadays, you can be sure that Betternet does not inject malware onto your device. But the concerning past does put a dent in its grandeur.
Conclusion: Betternet Cannot Be Trusted
Betternet has a robust encryption system. However, they have some glaring issues and contradictions, which can be significant deterrents for many, understandably so.
In our opinion after an in-depth analysis of Betternet, you cannot trust your information to be safe with them. We highly recommend you choose a top VPN like ExpressVPN instead. Find out more about it here: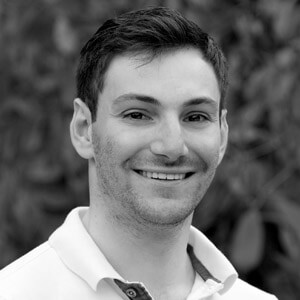 Flo is the founder of the-bestvpn.com. Really concerned about security on internet, he decided to create this website in order to help everyone find the best VPN. He's got a Business School background and now is 100% dedicated to keeping his website alive.